DREAMWORKS SKG
PRESENT
Madagascar Escape 2 Africa
In Association With
National Film and Television School
and
Dreamworks Pictures
CAST
The Emperors
The Rockhopper
The Krill
The Elephant Seals
| | |
| --- | --- |
| Bryan the Beachmaster | Holly Dorff |
| Wayne the Challenger | Alexander Armstrong |
| Weaner Pups | Robin Atkin Downes • Peter Capaldi |
The Skuas
| | |
| --- | --- |
| The Alpha Skua | Edie Mirman |
| Brokebeak & Francesco | Elisa Gabrielli • Declan Swift |
| Eggbert & Leopard Seal | Harland Williams |
Multiple Voices
E G Daily
Bridge Hollow Townshend
Kirk Baily
Matt Alder

Rif Hutton
| | |
| --- | --- |
| Dwattye Depat | Scott Menville |
| The Judge | Brain Bloom |
| Pug | Jemery Shada |
Executive Wirter Leam
| | | | |
| --- | --- | --- | --- |
| Staff Wirter | Richard Sakai | Joe Murray | Peter De Seve |
PERFORMANCE CAPTURE ARTISTS
Principals
Sunil Hall
Chris Wedge
Laika
 
LAMP
Claire Jennings
Chris Wedge
Brandon Sawyer
Matt Engstrom
Principals & Choreography Assistants
Carole Weitzman
Jim Graziano
Performance Capture Artists
Sam Rebin
Robert J. Walsh
Simon Well
Carla Shailey
Matt Engstrom
Andrew Stanton
Sunil Hall
Johnny Douglas
DR. D STUDIOS
Aardman
Decode
Teletoon
Cartoon Network studio
| | |
| --- | --- |
| Group Financial Controller | Lynda Collings |
David Whyte
Kendra Vander Vliet
Wes Archer
Williams Hannah
John Verizon
Dick Celemt 
James Ward Byrkit
Introger Production Canada 
Clarie Jennings
Mark Burton
Peter Docter
ADDITIONAL ANIMATION
Voodoodog
Dennis Amy ellenwood
Maurice Giacomini
Phillip Hall
Mascha Jurgens
Ken King
Adrian Lim
Joel Meire
Amita Sahgal
Jye Skinn
John Turello
JUNIOR ANIMATION
Stewart Alves
Darren Randall
George Varettas
Jarrod Anderson
Benjamin Rayner
Simon Bull
Damien Schneider
Fiona Kaye
Jade Taglioli
SENIOR ANIMATION
Bob Baxter
Angie Glocka
Guido Muzzarelli
Simon Thistlethwaite
Shannon Caldwell
Sheldon Kruger
Toby Pedersen
Tony Thorne
Simon Clarke
Neil A. Lim Sang
Brian Riordan
Avner Engel
Sandra Lin
Craig Rutherford
Production Managers
Bert Haaland 
Edgar Weriger
Production Supervisors
Phil Davis • Peter Lord
Production Coordinators
Suzanne Evans-Booth
Keya Mukherjee
Jessica Harrison
Tu Nhi Lam
Aysha Ley
Rebecca Tolliday
| | |
| --- | --- |
| Lead Animation TD | Christian Breitling |
Animation TDs
Carolina Camilo
Greg Louden
Hamish McKenzie
Tatsuya Nakamura
Technical Assistants
Prett Kukreti
Adam Miels

Brian Zou
ART DEPARTMENT
| | |
| --- | --- |
| Art Director | Simon Well |
| Set Designer | Mark Sexton |
| Senior Concept Artist | Kelly Wallwork |
| Concept & Storyboard Artist | Tim McEwan |
| Senior Titles Designer | Angela Pelizzari |
| Marketing Lead Designer | Felicity Coonan |
| 3D VisDev Artists | James Cowen • Lopsie Schwartz |
| Matte Painters | Andrew Hamilton • Thomas Kayser • Chee Kin Chan |
| Production Coordinators | Nick Young • Rachael Byrne |
====Sky Department====WISH DRAGON PRODUCED BY LEONID BARAS ROSTISLAV HAIT LARISA BLAJKO RYBEN DISHDISHYN LEONARD BLAVATNIK CAMERA YURI KOROBEINIKOV COSTUMES DESIGNED BY VLADIMIR KYPTSOV SVETLANA BAROVA ANASTASIA VASINA REMIXED BY IRINA ZANOZINA ART DIRECTOR MARGARITA ABLAEVA WRITTEN BY LEONID BARAS ROTISLAV HAIT SERGEY PETREIKOV FILM EDITOR AVET OGANESYN MUSIC BY KIRILL BORODYLEV EVGENI BARKHATOV DIRECTED BY ALEKSEY NYJIN SOUND ENGINEER DENIS VEIKHMAN EXECUTIVE PRODUCERS POLINA IVANOVA ALENA KORCHEEVA CO DIRECTOR ALEXANDER LEONOV MUSIC PRODUCED BY DENIS SHARIS SYNC LAB

CAST
LONG DIANA ROSS
DIN JENNIFER LOPEZ
LI NA PITBULL

MOM NAYER

DAD MOHOMBI

YOUNG LI NA ENRIQUE IGLESIAS

YOUNG DIN CRAIG DAVID

POCKETS FAT JOE

TALL GOON DJ HUANG BIG PUN
SHORT GOON WYCLEF JEAN
BUCKLEY JERMAINE DUPRI

PIPA GOD FAITH EVANS
WEI NEIGHBOR 1 TABLE WAITER 1 MARY MARY

TEACHER K DRAMA WOMAN TABLE WAITER 2 KELLY PRICE
HOT DOG VENDOR CHEN CUSTOMER 1 BLOODHOUND GANG

OLD LADY AT THE BUS STOP KID S MOM HOUSY NEIGHBOR SPICE GIRLS
GRANNY NEIGHBOR CUSTOMER 1 GUEST 2 FIVE
SASSY NEIGHBOR CUSTOMER 4 BLUE
SECURITY GUARD 1 STORE CLERK 1 TABLE WAITER 3 BLUR
SECURITY GUARD 2 NEIGHBOR 2 TABLE WAITER 4 NSYNC
SECURITY GUARD 3 STORE CLERK 2 GARBAGE
KID THE PUSSYCAT DOLLS
NEIGHBOR 3 LITTLE MIX
K DRAMA MAN VALET THE CARDIGANS
DJ ASSISTANT HAVANA BROWN

STUNT

VOCALS NICOLE KIDMAN
SONGS

I BELIEVE THAT WE WILL WIN I WORLD ANTHEM
PERFORMED BY PITBULL
HERE S TO 2020
WRITTEN BY JON LEVINE SARAH SOLOVAY AND BEBE REXHA
PERFORMED BY BEBE REXHA
COURTESY OF WARNER BROS RECORDS
LOVE YOU TO LOVE ME
WRITTEN BY SELENA GOMEZ JULIA MICHAELS JUSTIN TRANTER MATTIAS LARSSON ROBIN FREDRIKSSON
PRODUCED BY MATTMAN AND ROBIN
COURTESY OF INTERSCOPE RECORDS
GIANTS

PERFORMED BY TRUE DAMAGE FEAT BECKY G KEKE PALMER SOYEON
ME ESTAS METANDO
PERFORMED BY NATTI NATASHA
CIRCLES ON THE WATER
PERFORMED BY SAMANTHA JADE

ONE IVE BEEN MISSING

WRITTEN BY JEZ ASHURST LEIGH ANNE PINNOCK RACHEL FURNER SINEAD HARNETT TRE JEAN MARIE
PERFORMED BY LITTLE MIX

COURTESY OF RCA UK RECORDS
HALLUCINATE
WRITTEN BY DUA LIPA SAMUEL GEORGE LEWIS SOPHIE FRANCES COOKE
PRODUCED BY STUART PRICE SG LEWIS
COURTESY OF WARNER BROS RECORDS

SOBER
WRITTEN BY DEMI LOVATO MARL LANDON TUSHAR APTE SAM ROMAN
PRODUCED BY M PHAZES TUSHAR APTE ROMANS
COURTESY OF ISLAND HOLLYWOOD SAFEHOUSE RECORDS
2099

WRITTEN BY CHARLOTTE AITCHISON ALEXANDER GUY COOK TROYE SIVAN TROYE SIVAN NICOLAS PETITFRERE
PRODUCED BY A G COOK O
PERFORMED BY CHARLI XCX FEAT TROYE SIVAN
COURTESY OF ASYLUM ATLANTIC UK RECORDS
CONTAINS A SAMPLE OF 1999 FROM MARNIES S WORLD
PERFORMED BY CHARLI XCX AND TROYE SIVAN

COURTESY OF ATLANTIC RECORDS WALT DISNEY RECORDS
COOKIE
PERFORMED BY HAVANA BROWN FEAT VERONICA VEGA
WEST TEN
WRITTEN BY AJ TRACEY FRED GIBSON CAMILLE PURCELL MABEL TAKE A DAYTRIP
PRODUCED BY FRED TAKE A DAYTRIP

PERFORMED BY AJ TRACEY FEAT MABEL
COURTESY OF AJ TRACEY RECORDS

FIRST MAN

WRITTEN BY CAMILA CABELLO AMY WADGE JORDAN REYNOLDS
PRODUCED BY REYNOLDS FINNEAS
COURTESY OF EPIC SYCO RECORDS
BIGGER
WRITTEN BY BEYONCE RICHARD LAWSON DEREK DIXIE STACY BARTHE AKIL KING RAYE
COURTESY OF PARKWOOD ENTERTAINMENT COLUMBIA RECORDS
PUSSY TALK
WRITTEN BY CARESHA BROWNLEE JATAVIA JOHNSON AMALARATHA DLAMINI JOSHUA LUELLEN TEIRON ROBINSON
PERFORMED BY CITY GIRLS DOJA CAT
COURTESY OF KEMOSABE RCA RECORDS
WOKE UP LATE [HAILEE STEINFELD REMIX]
WRITTEN BY DEVIN ABRAMS SHAAN SINGH MATT BEACHEN BEN O LEARY HAILEE STEINFELD SAM THOMSON
PERFORMED BY DRAX PROJECT
COURTESY OF 300 RECORDS
JOGACAO
PERFORMED BY ANITTA AND PSIRICO
CUANDO ESTAS TU
PERFORMED BY SOFIA REYES
STORMY WEATHER

PERFORMED BY TINASHE
LA VIDA CONTINUO

PERFORMED BY KAROL G SIMONE AND SIMARIA
START AND COLUMBIA PICTURES PRESENT
IN ASSOCIATION WITH HOODYAKOV PRODUCTION AND TENCENT PICTURES

AN MARS MEDIA ENTERTAINMENT AMEDIA PRODUCTIONS KVARTAET I THEATRE STRELA STUDIOS PRODUCTION
A ALEKSEY NYJIN FILM
COPYRIGHT C 2020 STRELA STUDIOS MARS MEDIA ENTERTAINMENT AMEDIA PRODUCTIONS LLC
DELOPOTIS
MARS MEDIA ENTERTAINMENT
AMEDIA
FLAGMAN FILM COMPANY

CINELAB

COLORKITCHEN

NIKA DIGITAL
NISSAN
SIBIRSKA KOLLEKTSIA

5 OZER

THE DTI

NEW ZEALAND
QUEBEC

FILMED IN PANAVISION

IMAX

MPAA
IATSE

DOLBY ATMOS IN SELECT THEATRES
| | |
| --- | --- |
| Sky Department Supervisor | Laurent Hugueniot |
| Sky Rig Developer | Andrew Jackson |
| Sky Art Direction | Felicity Coonan • Kelly Wallwork |
| Sky Rig Assistant | Tim Barlow |
| Production Coordinator | Maximilian McNair MacEwan |
===STORY===POLISH FILM INSTITULE SHELTER PROD CENTRE DU CINEMA ET DE L AUDIOVISUAL DE LA FEDERATION WALLONE BRUXELLES TAXSHELTER BE AND ING TAX SHELTER DU GONUVERNEMENT FEDERAL DE BELIQUE ROCK FILMS ORKA MAN S FILMS PRODUCTIONS PRESENT A SHAUN THE SHEEP THE FARMAGEDON WRITTEN AND DIRECTED BY PHILIP YRIEV LINE PRODUCER AND PRODUCER ALEKSEY YCHITEL CO PRODUCERS KIRA SAKSAGANSKA MARION HANSEL YSEK KYLCHISKI MAGDALENA ZIMENSKA RADOSLAVA BARDES CO DIRECTOR ANTON ZVEREV CAMERAS MIKHAIL KHRYSEVICH JACOB MIRONCHEV DESIGNERS GEORGI KOLOTIGIN ARTEM KYZIMIN FILM EDITORS CAROLINE MACHEEVSKA ALEXANDER KRILOV PHILIP YRIEV MUSIC BY KSHISHTOF A JACHAK SOUND ENGINEER DAVID VRANKEN COSTUMES BY BORIS KYKOLKIN MAKEUP BY LANA KAYNA CASTING BY CHRISTINA YCHYVATKINA
CAST
SHAUN TIMMY
DIANA ROSS
FARMAR BITZER JENNIFER LOPEZ
LU LA NE MA PITBULL
AGENT RED TIMMY S MUM ENRIQUE IGLESIAS
MUGG 1N5 CRAIG DAVID
SHERIL UB DO FAT JOE
THE TWINS BIG PUN
HAZEL WYCLEF JEAN
NUTZ JERMAINE DUPRI
FARMER JOHN FIVE
PIZZA BOY BLUE
SONGS
HIGHER
PERFORMED BY ALLY BROOKE AND MATOMA
RETROGRADE
HEARD IT ALL BEFORE
WRITTEN BY DINAH JANE MICAH POWELL JR ROTEM FRANK BRIM
COURTESY OF HITCO RECORDS
LET ME KNOW
PERFORMED BY CLEAR EYES FEAT DREW LOVE AND LAUREN JAUREGUI
MOTIVATION
WRITTEN BY ARIANA GRANDE BIN ABRAHAM JOSEPH LIYA MAX MARTIN NORMANI KORDEI HAMILTON AND SAVAN KOTECHA PRODUCED BY LIYA
PERFORMED BY NORMANI
COURTESY OF KEEP COOL RECORDS RCA RECORDS
SHAMELESS
LIAR
LIVING PROOF
WRITTEN BY CAMILLA CABELLO ALEXANDRA TAMPOSI ANDREW WOTMAN JONATHAN BELLON JORDAN STEFAN JOHNSON JENNY JONAS MALIN BERGGREN ULF EKBERG LIONEL RICHE
PRODUCED BY ANDREW WATT THE MONSTERS AND THE STRANGERZ
PERFORMED BY CAMILLA CABELLO
COURTESY OF EPIC SYCO RECORDS
SOUTH OF THE BORDER
WRITTEN BY ED SHEERAN CAMILLA CABELLO BELCALIS ALMANZAR FRED GIBSON JORDAN THORPE STEVE MAC
PERFORMED BY ED SHEERAN FEAT CAMILA CABELLO AND CARDI B
COURTESY OF ATLANTIC ASYLUM RECORDS
YOU CANT STOP THE GIRL
WRITTEN BY BLETA REXHA ALEX SCHWARTS JOE KHAJADOURIAN MICHAEL POLLACK NATE CYPHERT EVAN SULT AARON HUFFMAN JEFF LIN AND SEAN NELSON
ORCHESTRAL ARRANGEMENT BY GEOFF ZANELLI
PRODUCED BY THE FUTURSTICS
PERFORMED BY BEBE REXHA
COURTESY OF WARNER RECORDS
DOLLAR
WRITTEN BY GOMEZ MYKKE TOWERS LUIAN X SEMPER E SEMPER NATE CAMPANY RAFA RODRIGUEZ DANIEL IGNACIO RONDON ANDREWA MANGIAMARCHI HECTOR ENRIQUE CARBIA JOSE M REYES DIAZ ORLANDO J CEPEDA MATOS
PRODUCED BY DAVE KUTCH DJ LUIAN MAMBO KINGZ HYDRO
PERFORMED BY BECKY G X MYKE TOWERS
COURTESY OF KEMOSABE RCA SONY LATIN RECORDS
REBOTA [REMIX]
PERFORMED BY GUAYNAA AND NICKY JAM X FARRUKO FEAT SECH BECKY G
COMO NO
WRITTEN BY ALIAUNE THIAM MAURCIO MONTANER RICKY MONTANER JON LEONE CAMILO ECHEVERRY CARLOS MENDOZA
PRODUCED BY MAU Y RICKY JON LEONE CAMILO ECHEVERRY MAFFIO
PERFORMED BY AKON FEAT BECKY G
COURTESY OF AKONIK LABEL GROUP RECORDS
DJ NO PARE [REMIX]
PERFORMED BY JUSTIN QUILES NATTI NATASHA FARRUKO ZION DALEX LENNY TAVAREZ
SECRETS
PERFORMED BY BECKY G
THINKING ABOUT US
WRITTEN BY CAMILLE PURCELL LINUS NORDSTROM FRANK NOBEL TYRONE GRIFFIN JR VICTOR BOLANDER
PRODUCED BY KAMILLE GOLDFINGERS LOUIS BELL
PERFORMED BY LITTLE MIX FEAT TY DOLLA SIGN
COURTESY OF SYCO RECORDS
STREETS
WRITTEN BY AMALARATNA ZANDILE DLAMINI DARIUS DOMINIQUE LOGAN THERON FEEMSTER CHRISTOPHER JEFFERIES YETI BEATS DEMARIE SHEKI LYDIA ASRAT OMARI GRANDBERRY
PRODUCED BY BLAQ TUXEDO
PERFORMED BY DOJA CAT
COURTESY OF KEMOSABE RCA RECORDS
FUEGO
WRITTEN BY WILLIAM SAMI ETIENNE GRIGAHCINE MARCOS MASIS SEAN PAUL MICHAEL SABATH DONNY FLORES CHRISTOPHER CHILL CAMILO
PERFORMED BY DJ SNAKE SEAN PAUL ANITTA FEAT TAINY
COURTESY OF DJ SNAKE MUSIC PRODUCTIONS GEFFEN RECORDS
SENORITA
PERFORMED BY LEROY SANCHEZ SOFIA REYES
CONTAINS A SAMPLE OF SENORITA [FROM THE ANGRY BIRDS MOVIE 2]
PERFORMED BY SHAWN MENDES CAMILA CABELLO
COURTESY OF COLUMBIA RECORDS
DIE A LITTLE BIT
WRITTEN BY THRYA BANKS ROOK MONROE TINASHE KACHINGWE PARRISH WARRINGTON DIEDERIK VAN ELSAS
PRODUCED BY TRACKSIDE
PERFORMED BY TINASHE FEAT MS BANKS
COURTESY OF TINASHE MUSIC RECORDS
STARS
PERFORMED BY VIZE FEAT LANIIA
KYLIE [MIKE WILLIAMS X DASTIC COVER]
PERFORMED BY AKCENT
MIDNIGHT TAXI
PERFORMED BY DIMA BILAN
COPYRIGHT C 2020 ROCK FILMS ORKA MAN S FILMS PRODUCTIONS LLC
ROCK FILMS
KINOPRAIM
KINOPOISK
ORKA
POLISKI
MAN S FILM PRODUCTIONS
SHELTER PROD
TAKSHEKTER ING
FEDERATION
MAN S FILMS RU
MEDIABANK
UTAIR
BEREINGIA
MOSFILM
CINELAB SOUND MIX
DOLBY DIGITAL IN SELECTED THEATRES
SPACE DOGS RETURN TO EARTH COLUMBIA PICTURES HOODYAKOV PRODUCTION SPYGLASS ENTERTAINMENT ЕPIC PICTURES PRESENT IN ASSOCIATION WITH CINEMA FUND KINO ATIS KINO GORKO DIRECTED BY INNA EVLANNIKOVA PRODUCED BY SERGEY ZERNOV VADIM SOTSKOV LYUBOV KUZNETSOVA NIKOLAI MAKOVSKY ANASTASIA LUNKOVA WRITTEN BY DANIL TROTSENKO ARTEM MILOVANOV MIKE DISA OLGA NIKFOROVA VIKTOR STRETCHENKO MUSIC BY IVAN URYUPIN ANIMATION PRODUCED BY ANDREY REBESKOI EKATERINA BIRG OLGA NIKIFOROBVOI VICTOR STERLCHENKO ANIMATIOM DIRECTED BY ALEXEY CHISTOV STEPAN GRUDININ PRODUCTION DESIGNERS ALEKSEY CHISTOV STEPAN GRYDININ SOUND ENGINEER DANILA PALATKIN EDITED BY VADIM ILYSOV EXECUTIVE PRODUCERS LOVE KYZNESOVA NIKOLAY MAKOVSKI ANASTASIA LYNKOVA CO DIRECTED BY VADIM BORZENKO ARTEM KARPINSKI BELKA DIANA ROSS STRELKA JENNIFER LOPEZ LENNY TIMOTHY TIMBALAND MOSLEY SLONEJ FAT JOE LAGYS BIG PUN YASHA WYCLEF JEAN TARKAN TOLA CAT JERMAINE DUPRI ONDATRA MARIA DOJA CAT MEDUSA FIVE BLUE STUNTS BLUR NSYNC
SONGS
VAMONOS
PELEAS
24
/
7
SI
SI

TE
SUPERE
PERFORMED
BY

BECKY 

G
BELLAQUITA
[REMIX]
PERFORMED
BY
DALEX

FEAT 

LENNY
TAVAREX

ANITTA

AND

NATTI

NATASHA

BAD
TO

YOU

WRITTEN
BY

MAX

MARTIN

SAVAN KOTECHA

ILYA SALMANZADEH 

ARIANA GRANDE
ONIKA TANYA PARAJ
BRANDON HOLLEMON
AND

DANNY SCHOFIELD

PRODUCED
BY
MAX MARTIN

ILYA 

AND
DANNY BOY STYLES
PERFORMMED BY
ARIANA

GRANDE

NORMANI

AND 

NICKI MINAJ
ARIANA GRANDE APPEARS COURTESY OF REPUBLIC RECORDS
NORMANI APPEARS COURTESY OF KEEP COOL RCA RECORDS
NICKI MINAJ APPERARS COURTESY OF YOUNG CASH MONEY RECORDS
TUSA
WRITTEN BY KEITYN KAROL G NICKI MINAJ
PRODUCED BY OVY ON THE DRUMS
COURTESY OF REPUBLIC UNIVERSAL MUSIC LATINO GROUP RECORDS
FALL ON ME
PERFORMED BY CHRISTINA AGUILERA
AND
A GREAT BIG WORLD
BOUNCE BACK
WRITTEN BY BERESFORD ROMEO JECELYN DONALD JUDE DEMOREST MIKKEL ERIKSEN STEVE M THORNTON II TOR HERMANSEN NORMANI KORDEI HAMILTON
PRODUCED BY SWIFF D STARGATE
PERFORMED BY LITTLE MIX
COURTESY OF RCA UK RECORDS
STARTED
WRITTEN BY AMETHYST KELLY RONNY WRIGHT
PRODUCED BY J WHITE DID IT
PERFORMED BY IGGY AZALEA
COURTESY OF BAD DREAMS EMPIRE RECORDS
PHYSICAL
WRITTEN BY DUA LIPA JASON EVIGAN CLARENCE COFFEE JR SARAH HUDSON
PERFORMED BY DUA LIPA
PUBLISHED BY BMG PLATINUM US A B O ISTELF AND BAD ROBOT KOBALT SONGS
MUSIC PUBLISHING O B O PRESCRIPTION SONGS AND BEST COFFEE IN TOWN UNIVERSAL POLYGRAM INT PUBLISHING INC O B O
ISTELF AND TAP MUSIC PUBLISHING LTD AND WC MUSIC CORP ASCAP O B O UNSUB PUB LLC AND ITALIANS DO IT BETTER
COURTESY OF WARNER MUSIC UK LTD
BY ARRANGEMENT WITH WARNER MUSIC GROUP FILM AND TV LICENSING
GONE
WRITTEN BY CHARLOTTE AITCHISON JONNALI PARMENIUS LINUS WIKLUND HELOISE LETISSTER NICOLAS PETITFRERE
PRODUCED BY A G COOK LOTUS IV NOMAK BASECK
PERFORMED BY CHARLI XCX FEAT CHRISTINE AND THE QUEENS
COURTESY OF ASYLUM ATLANTIC UK RECORDS
GOD IS A DANCER
WRITTEN BY VIOLET SKIES TIJS VERWEST JOSH WILKINSON
PERFORMED BY TIЁSTO AND MABEL
COURTESY OF MUSICAL FREEDOM RECORDS
NOBODY BUT YOU
WRITTEN BY ROSS COPPERMAN SHANE MCANALLY JOSH OSBORNE TOMMY LEE JAMES

PRODUCED BY SCOTT HENDRICKS
PERFORMED BY BLAKE SHELTON WITH GWEN STEFANI
COURTESY OF WARNER RECORDS
BEFORE I LET GO
PERFORMED BY BEYONCE
IN YOUR EYES [DOJA CAT REMIX]

WRITTEN BY ABEL TESFAYE AHMAD BAISHE MAX MARTIN OSCAR HOLTER
PERFORMED BY THE WEEKND
COURTESY OF XO REPUBLIC RECORDS
MEU MEL
PERFORMED BY ANITTA WITH MELIM
EL TEJANO
PERRFORMED BY LAUV FEAT SOFIA REYES
MY OH MY
WRITTEN BY CAMILA CABELLO JONATHAN KIRK LOUIS BELL ADAM FEENEY SAVAN KOTECHA ANTHONY CLEMONS JR ALEJANDRO GUILLERMO MARAMBIO ALTAMIRANO
PRODUCED BY FRANK DUKES

PERFORMED BY CAMILA CABELLO FEAT DABABY

COURTESY OF EPIC SYCO RECORDS
CASH RACE
PERFORMED BY TINASHE
OCEAN [REMIX]
PERFORMED BY
KAROL G
JESSIE REYEZ

FURTHER UP NA NA NA NA NA
WRITTEN BY LEERAZ ROUSSEAU ARMANDO PEREZ
INI KAMOZE SALLAM REMI CHRIS KENNER 

ALVARO RODRIGUEZ TROY SCOTT KENTON NIX
PRODUCED BY
JORDI TEN TOWNS
PERFORMED BY
STATIC AND BEN EL FEAT PITBULL

COURTESY OF SABAN MUSIC GROUP RECORDS
UD
BXF
CGI
EPIC
PICTURES

KINO
ATIS

SAROV

CENTER
STUDIO

INTERGRATION

OREL
MOSFILM

COLORFRAME
KINO GORKO
KINO ATIS
CINEMA
FUND 

WWW
FOND
KINO

RU

THE
END

COPYRIGHT
C

KINO

ATIS

GORKO

2020

| | |
| --- | --- |
| Story Unit Supervisor | David Peers |
| Lensing/Previs Supervisor | Glenn Burton |
| Lensing Lead | Gareth Cowen |
| Previs/Layout Supervisor | Peter McDonald |
| Story Lead | Nick O'Sullivan |
| PreVis Leads | Gareth Cowen • Pablo Plaisted |
| Production Supervisor |  Panavision (Panaflex) |
| Production Coordinator | Angela Chang |
| Production Assistant | Charlotte Hamlyn |
Lensing & PreVis Artists
Laurence Andrews
Andreas (Chop) Hikel
David Edwardz
Peter Spinaze
Bodie Clare
Andrew Silke
Hailey White
Dylan Yeo
Ravinder Kundi
Matt Farell
Ray van Sternwyk



Dan Graf
John Lee
Danyo Yoon
Pablo Calvillo
Jennifer Mackie
Ken Steel
Thomas Pickford
Andre Taft
Ben Folkman
Jarrod Linton
| | |
| --- | --- |
| Senior Lensing & PreVis TD | Phil Sloggett |
| Lensing Pipeline TD | Stefano Tabacco |
| Lensing & PreVis TD | Daniel Dearing |
| Technical Assistants | Benjamin Jones • Michael Kang • William Wilson |
| PreVis Technical Consultant | Nigel Streeter |
| Camera Tracking | Bodie Clare • Nathan Jennings |
| Additional Lensing Supervision | Tony Hudson |
====Datalab (Dataflex) Camera Finishing=
| | |
| --- | --- |
| Lead Camera Finisher | Nick Kacevski |
| Senior Camera Finisher | Brad McKay |
| Camera Finishers | Nicholas Cuyten • David Whiddon |
EDITORIAL THE DONKEY KING THE END DIRECTED BY EVGENI SHELYNKIN WRITTEN BY KONSTANTIN CHARMADOV EVGENI SHEYNKIN PAVEL YSACHEV PRODUCED BY VASILI SOLOVIEV JULIA MISHKINENE YURY KHRAPOV ANNA PESKOVA MIKHAILL KOVALENKO EXECUTIVE PRODUCER NADEJDA ANIKEEVA VGX PRODUCER PAVEL SEMERDJYN ASSOCIATE PRODUCER EVGENIA KHOMCHENKOVA LINE PRODUCERS MIKHAILL SHYKHIN LILIA MOSKOVKINA DIRECTOR OF PHOTOGRAPHY KSENIA SEREDA PRODUCTION DESIGNER TATYANA ZINCHENKO MUSIC BY ALEKSEY AIGI CHOREOGRAPHY ANASTASIA SOMOVA CO DIRECTED BY ROMAN SOKOLOV CASTING DIRECTOR MARGARITA LENSKIKH TAMARA GOGICHAISHVILI COSTUME DESIGNER ELENA DRONOVA MAKEUP ARTIST MARIA NOVIKOVA SOUND ENGINEER KIRILL SIMAKOV SUPERVISING FILM EDITORS DANIEL OVRYSKI MARIA SIDELNIKOVA
CAST
MANGU DIANA ROSS
MISS FITNA JENNIFER LOPEZ
KLEN PITBULL
CHARGZ ENRIQUE IGLESIAS
CHANDU CRAIG DAVID
RAFLAIR FAT JOE
SHELADA BIG PUN
RMLADA WYCLEF JEAN
SNILTZ JERMAINE DUPRI
MONBAY FIVE
PANOTI BLUE
RAJA BLUR
MR NSYNC
DOMP SPICE GIRLS
VOCALS NICOLE KIDMAN
SONGS
NEXT TO YOU PART 2 [FROM CLARA AND THE DRAGON]
PERFORMED BY BECKY G DIGITAL FARM ANIMALS FEAT RVSSIAN AND DAVIDO
COURTESY OF COLUMBIA PICTURES
DEJA TUS BESOS [REMIX]
PERFORMED BY NATTI NATASHA CHENCHO CORLEONE
RULES
WRITTEN
BY
AMALA
DLAMINI
DAVID
SPRECHER
LYDIA
ASRAT
LUKASZ
GOTTWALD
THERON
THOMAS
BEN
DIEHL
SALAAM
REMI
PRODUCED
BY
TYSON
TRAX
BEN
BILLIONS
REMI
DANIELLE
ALVAREZ

PERFORMED BY
DOJA CAT
COURTESY OF KEMOSABE RCA RECORDS
PA LANTE
PERFORMED BY ALEX SENSATION ANITTA AND LUIS FONSI
TREEHOUSE
PERFORMED BY SOFIA REYES AND JAMES ARTHUR
COPYRIGHT C 2020 2D VITA AKTIVA PRODUCTION LLC
BALANCE INTERNATIONAL
AQUA FILM PRO
HQ STUDIOS
MOSFILM
CINELAB DIGITAL
L

VFX ONLINE
ON OFF
2D
AMAZING THAILAND
VITA AKTIVA
RUSSIAN RADIO
PRAVDA
OK
CINEMA FUND
RUSSIA
AMERICAN HUMANE ASSOCIATION
MA FILM OFICE
NEW YORK
FILMED IN ARRI
MPAA
IATSE
DOLBY VISION ATMOS IN SELECT THEATRES
NETFLIX AND COLUMBIA PICTURES PRESENT IN ASSOCIATION WITH HOODYAKOV PRODUCTION AND MARS MEDIA ENTERTAINMENT AN CINEMA FUND OKKO STUDIOS PRODUCTION KLAUS DIRECTED BY YNA GLADKIKH WRITTEN BY EVGENIA KRIPKOVA PRODUCED BY RYBEN DISHDISHYN LARISA BLANKINO EXECUTIVE PRODUCER SERGEY EREVYEV POST PRODUCTION PRODUCER YNA GERGEL DIRECTOR OF PHOTOGRAPHY FEDOR LASS PRODUCTION DESIGNER TIMOFEI RABYSHINSKI FILM EDITORS VLADISLAV KHAPYR AVET OGANESYN MUSIC BY VADIM MAEVSKI ALEXANDER TYRKYMOV COSTUME DESIGNER ANNA CHISTOVA MAKEUP ARTIST MARIA STIPANOVA REMIXED BY GALINA DIMENKO SOUND ENGINEER IVAN REPS MUSIC PRODUCED BY IGOR GOLYSOV JESEN DIANA ROSS KLAUS PITBULL CHINA JENNIFER LOPEZ MR ELLIGTON ENRIQUE IGLESIAS MAIGA CRAIG DAVID OLEG FAT JOE WITH BIG PUN AS MAGIC AND WYCLEF JEAN MR KLAUS
SONGS
QUE
ME
BAILE
PERFORMED
BY
CHOCQUIB
TOWN
BECKY
G

INSTAGRAM
WRITTEN BY DAVID GUETTA FRANCESCA RICHARD DMITRI MICHAEL THIVAIOS RAMON LUIS AYALA RODRIGUEZ GIORDANO MS ASHRUF NATALIA ALEXANDRA GUTIERREZ BATISTA RASHID M S M BADLOE SHAREF MR BADLOE
PERFORMED BY DMITRI VEGAS AND LIKE MIKE DAVID GUETTA DADDY YANKEE AFRO BROS AND NATTI NATASHA
COURTESY OF SMASH OF THE HOUSE RECORDS
CYBER SEX
PERFORMED BY DOJA CAT
MUITO CALOR
PERFORMED BY ANITTA OZUNA
QUE HA PASAO
PERFORMED BY ABRAHAM MATEO SOFIA REYES
DANCE MONKEY
WRITTEN BY TONI WATSON
PRODUCED BY KONSTANTIN KERSTING
PERFORMED BY TONES AND I
COURTESY OF BAD BATCH RECORDS

IM BLUE
PERFORMED BY KUSH KUSH
COPYRIGHT C 2020 MARS MEDIA ENTERTAINMENT LLC
CONVERSLUM
FLYSOUND
CINELEX
MARS MEDIA ENTERTAINMENT
FLAGMAN
POLSTECH
YAMAHA
MOSCOW
LIVE
OKKO
CINEMA FUND WWW FOND KINO RU
VOITAGE PICTURES
FILM FJI
MISSION
LOUISIANA ENTERTAINMENT
AUSTRALIAS GOVERMENT
FILMED IN PANAVISION
Q
MPAA
IATSE
DOLBY SURROUND 51 IN SELECTED THEATRES
| | |
| --- | --- |
| Additional Editor | Matt Villa |
| Supervising 1st Assistant Editor/VFX Editor | Matthew Town |
| Production Supervisor (Finishing) | Laser Out of Edit |
| 2nd Assistant Editors | Andrew Corsi • Matt McMillan |
| Production Supervisor | Avid |
Assistant Editors
Elise Butt
Jonathan Tappin
Katey Freyburg
Matthew Ozerski
Brendan Jenkins
Semih Ozkoseoglu
Documentation
Jasper Susi
Editorial Attachment
Eve Garnier
Script Continuity Supervisor
Imogen Trowell
===EDITORIAL ELCANO Y MAGALLANES LA PRIMERA VUELTA AL MUNDO DIRECTED BY DARINA SHMIDT KONSTANTIN FEOKTISTOV WRITTEN BY KVARTET EE LEONID BARAS AND SERGEY PETREIKOV= PRODUCED BY SERGEI SELYANOV ALEXANDER BORUSKI= PRODUCTION DESIGNER DARIA IVANOVA SOUND ENGINEER VLADIMIR GOLOYNIN= MUSIC BY GEORGI JERYKOV ALEXANDER BORUSKI FILM EDITOR SERGEY GLEZIN VISUAL EFFECTS SUPERVISOR ANNA FOMENKO CAST
ELCANO DIANA ROSS
MAGELTAN JENNIFER LOPEZ
SAMAR PITBULL
PACO ENRIQUE IGLESIAS
PIGAFERRA CRAIG DAVID
DACOSTA FAT JOE
YAGO BIG PUN
ENRIQUE WYCLEF JEAN
CARTAGENA JERMAINE DUPRI
SERRANO QUEUDA GOMEZ ELCANO FRIEND INES BASKER FIVE
GOVERNOR BLUE
VOCALS NICOLE KIDMAN
SONGS
JUICY
WRITTEN BY AMALA ZANDILE DLAMINI LYDIA ASRAT LUKASZ GOTTWALD YETI BEATS
PRODUCED BY YETI BEAT TYSON TRAX
PERFORMED BY DOJA CAT TYGA
COURTESY OF KEMOSABE RCA RECORDS
BANANA
PERFORMED BY ANITTA WITH BECKY G
TOCAME
PERFORMED BY ELETTRA LAMBORGHINI CHILDSPLAY FEAT PITBULL
OH DADDY
PERFORMED BY NATTI NATASHA
YOU CANT STOP THE GIRL
WRITTEN BY BLETA REXHA ALEX SCHWARTZ JOE KHAJADOURIAN MICHAEL POLLACK NATE CYPHERT EVAN SULT AARON HUFFMAN JEFF LIN
AND SEAN NELSON

ORCHESTRAL ARRANGEMENT BY GEOFF ZANELLI
PRODUCED BY THE FUTURISTICS
PERFORMED BY BEBE REXHA
COURTESY OF WARNER RECORDS
CINEMA FUND WWW FOND KINO RU
MELNITSA ANIMATION
GREEN IS UNIVERSAL
DOLBY DIGITAL IN SELECTED THEATRES
MPAA
IATSE
BBC FILMS
BFI
Q
COPYRIGHT C 2019 MELNITSA ANIMATION AND CTB FILM COMPANY LLC
COLUMBIA PICTURES AND HOODYAKOV PRODUCTION PRESENT IN ASSOCIATION WITH LIONSGATE AND ART PICTURES STUDIO AN VODOROD PICTURES CINEMA FUND RUSSIA 1 NMG CINEMA PRODUCTION ARCTIC DOGS
DIRECTED BY FEDOR BONDARCHUK PRODUCED BY FEDOR BONDARCHUK DMITRI RYDOVSKY MIKHAIL VRYBEL ALEXANDER ANDRYSHENKO ANTON ZLATOPOLSKI VYASHESLAV MYRYGOV WRITTEN BY OLEG MALOVICHKO ANDREY ZOLOTAREV MUSIC BY IGOR VDOVIN LINE PRODUCER ALINA TYJLOVA DIRECTOR OF PHOTOGRAPHY VLADISLAV OLELYNS RGC PRODUCTION DESIGNER ANDREY PONKRATOV COSTUME DESIGNER TATYANA DOLMATOVSKA MAKEUP ARTIST EKATERINA SHAKHVOROSTOVA EXECUTIVE PRODUCER MIKHAIL KITAEV CO DIRECTED BY KRASIMIR KHAZRBASANOV CASTING DIRECTOR MARGARITA LENSKIKH VISUAL EFFECTS SUPERVISOR OLEG CHEMODYROV 2 UNIT CO DIRECTOR OLEG TROFIM CAMERA MIKHAIL MILASHIN CO DIRECTED BY OKSANA KRAVCHYK POST PRODUCTION PRODUCER EKATERINA LEE FILM EDITORS ALEXANDER ANRYSHENKO PIZIREV EGOR TARASENKO SOUND FLYSOUND DESIGNER DAVE WHITEHEAD EFFECT MAIN ROAD POST COLORIST ANDREY MESNYKIN CSI INTRO DOBRO VFX PRODUCER VODOROD DMITRI SHIROKOV THE EFFECT BABOCHKI PRODUCER PROMO ANTONINA LEE PRODUCER GR ELENA NELIDOVA CEO ART PICTURES STUDIO DENIS BAGLAY PR ANASTASIA AVRAMENKO REMIXED BY MARIA DALAKYN CEO VODOROD ALEXANDER VRYBEL CO EXECUTIVE PRODUCER MARIA KARNEEVA SUPERVISING ANIMATORS JULIA DZDKOVSKA VASILI YDACHEV ASSOCIATE PRODUCERS SERGEY K SHOIGY SERGEY S SOBYNIN EVGENI N ZINICHEV MOSCOW
VOICE TALENT
SWIFTY DIANA ROSS
JADE JENNIFER LOPEZ
LEMMY PITBULL
OTTO VON WALRUS ENRIQUE IGLESIAS
BERTHA CRAIG DAVID
LEOPOLD FAT JOE
DUKE BIG PUN
DAKOTA WYCLEF JEAN
MAGDA JERMAINE DUPRI
P8 DUSTY ALMA MARY NAZ NARWIRAL MARTA FIVE
ABBY EBBA BETTY MONA BLUE
BUSY BEAVER ONE MERETE OLE YOUNG SWIFFTY BLUR
YOUNG JADE COUNTDOWN INNA PUFFIN LEADER TOWN KID NSYNC
VOCALS NICOLE KIDMAN
SONGS
LA RESPUESTA
WRITTEN BY REBBECA GOMEZ JUAN LONDONO EDGAR BARRERA
PERFORMED BY BECKY G MALUMA
COURTESY OF KEMOSABE RCA SONY LATIN RECORDS
NO LO TRATES
WRITTEN BY ARMANDO C PEREZ NATALIA A GUTIERREZ RAMON L AYALA JOSE C JR GARCIA JIMMY P THORNFELDT JORGE G MARTINEZ EDGARDO A FRANCO ACHRAF JANUSSI BILAL HAJJI
PRODUCED BY IAMCHINO JORGE GOMEZ JIMMY JOKER
PERFORMED BY PITBULL X DADDY YANKEE X NATTI NATASHA
COURTESY OF MR 305 RECORDS
MAKE THAT CAKE
WRITTEN BY GAMAL LEWIS AMALA DLAMINI
PRODUCED BY SALLAM REMI LUNCHMONEY LEWIS JANESSA CUBA
PERFORMED BY LUNCHMONEY LEWIS FEAT DOJA CAT
COURTESY OF LUNCHBOX RECORDS
TU Y YO
PERFORMED BY ANITTA WITH CHRIS MARSHALL
LO SIENTO
PERFORMED BY BRENT X SOFIA REYES
BITTERSWEET SYMPHONY [GAMPER AND DADONI FEAT EMILY ROBERTS COVER]
PERFORMED BY THE VERVE
TELL ME WHY
PERFORMED BY SOUND OF LEGEND
CHILLY
PERFORMED BY L B ONE
GOODBYES
WRITTEN BY AUSTIN POST JEFFREY WILLIAMS BRIAN LEE LOUIS BELL BILLY WALSH VAL BLAYATNIK JESSIE FOUTZ
PERFORMED BY POST MALONE FEAT YOUNG THUG
COURTESY OF REPUBLIC RECORDS
COPYRIGHT C 2019 ART PICTURES STUDIO VODOROD NMG STUDIO MAIL RU LLC
HELICOPTER ASXDM
EURASIAN FILMS
NATIONAL FILM FUND
MAIN ROAD POST
DOBRO
COLORKITCHEN
FLYSOUND
WW
DOLBY ATMOS IN SELECTED THEATRES
ART PICTURES STUDIO
VODOROD PICTURES
CINEMA FUND WWW FOND KINO RU
EFFECT BABOCHKI
VGTRK
NMG STUDIO
MAIL RU
RUSSIA
RUSSIA
RUSSIA
MOSCOW
MAIL RU
BABY
K
Q
INFINITY
CAPITAL GROUP
ZHARA TV
MOSCOW CITY
REN TV
MOSCOW 24
LIFE
RT
EUROPA PLUS
HELLO
PRAVDA
MAIL RU
OK
OK
COSMOPOLITAN
Q
S
CANDORA
Q
SAMSUNG
ROSTELEKOM
CINAR
H
R
FRYTO NANA
Q
Q
Q
Q
Q
S
H
KINO DOCTOR
VANTAGE
Q
Q
CINELAB
DR
Q
Q
RUSSIA
IMAX
THE END
| | |
| --- | --- |
| Additional Editor | Matt Villa |
| Supervising 1st Assistant Editor/VFX Editor | Matthew Town |
| Production Supervisor (Finishing) | Laser Out of Edit |
| 2nd Assistant Editors | Andrew Corsi • Matt McMillan |
| Production Supervisor | Avid |
Assistant Editors
Elise Butt
Jonathan Tappin
Katey Freyburg
Matthew Ozerski
Brendan Jenkins
Semih Ozkoseoglu
Documentation
Jasper Susi
Editorial Attachment
Eve Garnier
Script Continuity Supervisor
Imogen Trowell
MODELLING COLUMBIA PICTURES AND HOODYAKOV PRODUCTION PRESENT IN ASSOCIATION WITH UNITED INTERNATIONAL PICTURES AND METRO GOLDWYN MAYER PICTURES PREMIER STUDIOS AN UNIVERSAL PICTURES BRON CREATIVE APPEAL DROOG DROOGA FILMS PRODUCTION IN ASSOCIATION WITH MINISTRY OF CULTURE RUSSIAN FEDERATION UNITED ARTISTS PICTURES AND THT THE ADDAMS FAMILY ENM FILM VON NIGINA SATULLAJEWA DIRECTED BY NIGINA SATULLAJEWA WRITTEN BY LOVE MYLIMENKO NAGINA SATULLAJEWA PRODUCED BY SERGEY KORINKHIN VALERY FEDOROVICH PAVEL LILIENFELD CO PRODUCERS PAVEL ODIMIN GULLERMO DEE SEY REMIXED BY LILI SHEROZIV VLADIMIR LERMYKOV DIRECTOR OF PHOTOGRAPHY MARK ZISELSON PRODUCTION DESIGNER MARUSSIA PARFENOVA CHYKRAI COSTUME DESIGNER ULYNA POLYNSKA FILM EDITOR VADIM KRASINSKI MAKEUP ARTIST ELINA KARAKHNOVA SOUND ENGINEER ANDREY DERGACHEV
CAST
GOMEZ ADDAMS DIANA ROSS
MORTICIA ADDAMS JENNIFER LOPEZ
WEDNESDAY ADDAMS PITBULL
PUGSLEY ADDAMS ENRIQUE IGLESIAS
UNCLE FESTER CRAIG DAVID
IT SNOOP DOGG
GRANDMA ROCK MAFIA
MARGAUX NEEDLER MIGOS
GRANDPA FRUMP KAROL G
GRANDMA FRUMP GLEEN GREAT AUNTIE SLOOM PARKER LURCH FIVE
DENISE MITCH PRIEST SPIRIT OF THE HOUSE DR FLAMBE BLUE
CANDI THE BARISTA BETHANY LAYLA AND KAYLA MR GREVELY TRUDY PICKERING BLUR
NORMAN PICKERING GGERRI NSYNC
VOCALS NICOLE KIDMAN
SONGS
HAUNTED HEART
WRITTEN BY ANTONIA ARMATO CHRISTINA AGUILERA AND TIM JAMES
PERFORMED BY CHRISTINA AGUILERA
PRODUCED BY ROCK MAFIA
CHRISTINA AGUILERA PERFORMS COURTESY OF RCA RECORDS
IMAGINATE
GINOLO
PERFORMED BY TITO EL BAMBINO FEAT PITBULL AND EL ALFA
CATCH YOU
PERFORMED BY C BOOL
MOOO
WRITTEN BY AMALARATNA DLAMINI ANTWOLNE COLLINS BOBBY SANDIMANIE CHAD HUGO CRAIG LAWSON JONATHAN SMITH MICHAEL TYLER PHARRELLL WILLIAMS
PRODUCED AND PERFORMED BY DOJA CAT
COURTESY OF KEMOSABE RCA RECORDS
LBD
PERFORMED BECKY G
ATENCION
PERFORMED BY ANITTA
NIGHTMARE
WRITTEN BY ASHLEY FRANGIPANE BENJAMIN LEVIN ELENA KIPER MAGNUS HOIBERG IVAN SHAPOVALOV MARTIN KIERSZENBAUM NATHAN PEREZ SERGIO GALOYAN TREVOR HORN VALERIJ POLIENKO
PRODUCED BY BENNY BLANCO CASHMERE CAT HAPPY PEREZ
PERFORMED BY HALSEY
COURTESY OF CAPITOL RECORDS
DATE LA VUELTA
PERFORMED BY LUIS FONSI SEBASTIAN YATRA NICKY JAM
SUPERHUMAN
WRITTEN BY PARK SUNG HEE LEE SEU RAN JQ AMELI RICK BRIDGE
PRODUCED BY ADRIAN MCKINNON TAK 1 TAKE
PERFORMED BY NCT 127
COURTESY OF SM DREAMUS CAPITOL CAROLINE EMI RECORDS
BALZAM
PERFORMED BY DAN BALAN FEAT LUSIA CHEBOTINA
LA LIBERTAD
PERFORMED BY ALVARO SOLER
CRAVE
WRITTEN BY MADONNA CICCONE KHALIF MALIK IBN SHAMAN BROWN BRITTANY HAZZARD
PRODUCED BY MADONNA BILBOARD MIKE DEAN
PERFORMED BY MADONNA SWAE LEE
COURTESY OF INTERSCOPE RECORDS
EASIER
WRITTEN BY LOUIS BELL CHARLIE PUTH ALI TAMPOSI RYAN TEDDER ANDREW WATT
PERFORMED BY 5 SECONDS OF SUMMER
COURTESY OF INTERSCOPE RECORDS
NO ONE
PERFORMED BY LEE HI FEAT BI OF IKON
LOCO CONTIGO
WRITTEN BY WILLIAM GRIGAHCINE JOSE OSORIO MICHAEL STEVENSSON JUSTIN QUILES
PERFORMED BY DJ SNAKE J BALVIN TYGA
COURTESY OF DJ SNAKE MUSIC GEFFEN RECORDS
WARRIOR CRY
PERFORMED BY KERRIA
I THINK IM OKAY
WRITTEN BY COLSON BAKER DOMINIC HARRISON TRAVIS BARKER RORY WYNNE ANDREW BRANDON SLIM XX ALLEN BAZEXX NICHOLAS NICK LONG INDIA RAIN QUATEMAN
PRODUCED BY MACHINE GUN KELLY TRAVIS BAKER ZAKK CERVINI WYNNE SLIM BAZE XX
PERFORMED BY MACHINE GUN KELLY FEAT YUNGBLUD TRAVIS BARKER
COURTESY OF BAD BOY INTERSCOPE RECORDS
COPYRIGHT C 2019 DROOG DROOGA FILMS
MRGRIP
KINO FINANS
VFX
FLYSOUND
RUSSIA
RUSSIA
MOSCOW
QUEBEC
COLUMBIA
DELUXE
DOLBY VISION ATMOS
MPAA
IATSE
SALMAS BIG WISH DIRECTED BY OLGA GORODETSKAYA BASED ON THE STORY BY ANNA STARDBINETS SCREENPLAY BY OLGA GORODETSKAYA MARIA KABANOVA DIRECTOR OF PHOTOGRAOHY ILYA OVSENEV PRODUCTION DESIGNER VLADISLAV OGAY COSTUMED DESIGNED BY LYUDMILA GAINTSEVA THE KEY MAKEUP ARTIST KIRILL POTAPOV MUSIC BY ALEKSANDR SLUTSKIY MUSIC PRODUCER KARIM NASER PRODUCED BY PAVEL ZARUKIN OLGA FLIPUK PHILIPP LAMSHIN MAXIM ABRAMOV VLAD RIASHYN NIKITA TRYNKIN ILYA BURETS EDITED BY ALEKSAND IVANOV ROMAN ZHIGALOV MAXIM SMIRNOV SOUND DIRECTOR SHAMIL MALLAEV CASTING DIRECTOR ELENA KORNEEVA IRINA LAVRENTIEVA
MAIN CAST
SALMA JENNIFER LOPEZ
JURGE DIANA ROSS
FEDRO PITBULL
MERILETTE ENRIQUE IGLESIAS
DIANA SARA CRAIG DAVID
SALMOTTA FAT JOE
JURGO BIG PUN
PEDITO WYCLEF JEAN
ERANDRO JERMAINE DUPRI
CVESNJO FIVE
SEPMASOVA BLUE
LUIS BLUR
JACKSON NSYNC
VOCALS NICOLE KIDMAN
SONGS
GREEN LIGHT GO
PERFORMED BY BECKY G
OBESESION
PERFORMED BY NATTI NATASHA
SIN MIEDO
PERFORMED BY ANITTA WITH DJ LUIAN AND MAMBO KINGZ
TIA TAMERA
WRITTEN BY AMALA ZANDILE DLAMINI DAVID SPRECHER KURTIS MCKENZIE LYDIA ASRAT MARIA CECILLA SIMONE KELLY
PRODUCED BY DOJA CAT MCKENZIE
PERFORMED BY DOJA CAT FEAT RICO NASTY
COURTESY OF KEMOSABE RCA RECORDS
HEAVEN
WRITTEN BY TIM BERGLING CHRIS MARTIN
PERFORMED BY AVICII VS COLDPLAY
COURTESY OF UNIVERSAL RECORDS
COPYRIGHT C 2019 SOK YANDEX STUDIO STAR MEDIA DISTRIBUTION LLC
CINEMA FUND WWW FOND KINO RU
MOSFILM
VOLNA FX
CINELAB SOUND MIX
CINELEX
TREHMER FILM
REASON8
SOK COMPANY THE
DUBLAB
YANDEX STUDIO
STAR MEDIA
ZARYA STUDIO
Modelling Supervisor
Graham Olsen
Lead Modeller
Magnus Skagerlund
Senior Modellers
Shigeki Ao
Cesar Dacol Jr.
Alexander Pouchkarev
Modellers
Ben Bigiel
Arnaud Meilhon
Ed Coy
Clayton Osmus
Nam Gyu Gang
Ivan Rankovic
Simon Legrand
David Whittaker
Technical Assistant
Astan Kin Yan Chee
Surfacing Supervisor
Laurent Hugueniot
Lead Surfacing Artists
Julia Bordeau
Artur Vill
Production Coordinator
Laurie Assender
Data Coordinator
Katherine Marmion
Surfacing Artists



Kevin Baker
Yi-Hsuan Kent Chiu
Cosmin Hrincu
Jianxiong (Kent) Li
Arnaud Pecqueur
Ivan Rankovic
Scott Bonnenfant
Louis Corr
Robert Jones
Zachary Lowe
Juan Prada
Reynold Tagore
Nathalie Buce
Eric Cowan
Eiji Kitada
Craig MacKellar
Richard Pritchard
Anton Vill
Paul Cherry
Jessica Groom
David Guerra Hernandez
Chris Norris
Ilaria Ragusa
Antonio Alberto Santiago
Surfacing TDs
Michael O'Neill • Michael Curtis
Technical Assistants
Jan Oberhauser • Matthew Reid
Dushan Suresh Silva • Beau Vardos
Character Rigging CLARA AND THE DRAGON DIRECTED BY JORA KRIJOVNIKOV PRODUCED BY MIKHAIL VRYBEL ALEXANDER ANDRYSHENKO FEDOR BONDARCHUK ANTON ZLATOLOLSKI VYACHESLAV MYRYGOV LINE PRODUCER ALINA TYJLOVA WRITTEN BY JORA KRIJOVNIKOV ANDREY ZOLOTAREV DIRECTOR OF PHOTOGRAPHY IVAN LEBEDEV CO DIRECTED BY EVGENI CHETVERIKOV PRODUCTION DESIGNER NINA VASENINA MAKEUP ARTIST ELINA KRAKHANOVA COSTUME DESIGNERS TATYANA DOLMATOVSKA NATALIA ZANCHEVSKA REMIXED BY ELENA MASLENNIKOVA EVGENI POLINSKIKH FILM EDITORS EGOR TARASENKO ALEXANDER PYZIREV ANDRYSHENKO MUSIC PRODUCED BY PHILIP LAMSHIN ALEKSEY BREITBYRG SOUND ENGINEER PHILIP LAMSHIN VFX SUPERVISORS DMITRI SHIROKOV IGOR BAIDAK COLORIST ANDREY MESNYNKIN CSI EXECUTIVE PRODUCERS OLGA DOLMATOVSKA NATALIA LAVROVA SUPERVISING ANIMATOR MARIA KARNEEVA POST PRODUCTION PRODUCERS EKATERINA LEE MAXIM ABRAMOV CEO ART PICTURES STUDIO DENIS BAGLAY CEO VODOROD ALEXANDER VRYBEL
STARRING
DIANA ROSS
PITBULL
ENRIQUE IGLESIAS
JENNIFER LOPEZ
FAT JOE
BIG PUN
WYCLEF JEAN
JERMAINE DUPRI
FIVE
BLUE
SONGS
HIGHWAY
PERFORMED BY CHEAT CODES X SOFIA REYES X WILLY WILLIAM
NEXT TO YOU
PERFORMED BY BECKY G DIGITAL FARM ANIMALS FEAT RVSSIAN
NO VOY A LLORAR
PERFORMED BY NATTI NATASHA
EQUALLY LOST
PERFORMED BY TOVE LO FEAT DOJA CAT
UGLY
PERFORMED BY ANITTA
GNOMES ALONE DIRECTED BY O TROFIM C ART PICTURES STUDIO VODOROD RUSSIA 1
COPYRIGHT C 2019 VODOROD ART PICTURES STUDIO NMG STUDIO LLC
RISYEN RASKADROVKIN
CINEMA FUND WWW FOND KINO RU
DOBRO
COLORKITCHEN
CINELAB SOUND MIX
DOLBY ATMOS IN SELECTED THEATRES
ALMASFEVA
VODOROD PICTURES
ART PICTURES STUDIO
EFFECT BABOCHKI
NMG STUDIO
CTC MEDIA
VGTRK
GROUP
BOGDAN AND BRIGADA
KINO DOCTOR
RUSSIA 24
OK
VK
BAUER
MOSCOW
CINELEX
DCP24
RUSSIA
RED SHOES AND THE SEVEN DWARFS DIRECTED BY EGOR ABRAMENKO PRODUCED BY MIKHAIL VRYBEL ALEXANDER ANDRYSHENKO FEDOR BONDARCHUK ILYA STEWART MYRAD OSMANN PAVEL BYRYA VYASHESLAV MYRYGOV CO PRODUCER ILYA JINCHARADZE LINE PRODUCER ALINA TYJLOVA WRITTEN BY OLEG MALOVICHKO ANDREY ZOLOTAREV DIRECTOR OF PHOTOGRAPHY MAXIM JYKOV MUSIC BY OLEG KARPACHEV PRODUCTION DESIGNER MARIA SLAVINA COSTUME DESIGNER ULYNA POLINSKA MAKEUP ARTISTS VALERIA NILYLINA ALINA NAZAROVA REMIXED BY DENIS POPOV CO DIRECTED BY OLEG ROMANOV CO EXECUTIVE PRODUCER MARIA KARNEVA VISUAL EFFECTS SUPERVISOR OLEG CHEMODYROV POST PRODUCTION PRODUCER EKATERINA LEE FILM EDITORS ALEXANDER PYZIREV EGOR TARASENKO EFFECTS BY MAIN ROAD POST SOUND FLYSOUND COLORIST ANDREY MESNYNKIN CSI THE EFFECT BABOCHKI PRODUCER PROMO DARIA SKYGAR CEO ART PICTURES STUDIO DENIS BAGLAY PR DIRECTOR MARIA DALAKYN UNIT PRODUCTION MANAGER JULIA DZYDKOVSKA FIRST ASSISTANT DIRECTOR VASILI YDACHEV
CAST
RED SHOES SNOW JENNIFER LOPEZ
MERLIN DIANA ROSS
REGINA PITBULL
PRINCE MIRAGE ENRIQUE IGLESIAS
MAGIC MIRROR CRAIG DAVID
ARTHUR FAT JOE
JACK BIG PUN
PINO NOKI KILI WYCLEF JEAN
TWIN GUARD JERMAINE DUPRI
WOOD BEAR FIVE
KING WHITE BLUE
BIG BUNNY BLUR
SOLDIER NSYNC
WALLA SPICE GIRLS
VOCALS NICOLE KIDMAN
IN ASSOCIATION WITH
VODOROD PICTURES
AND
ART PICTURES STUDIO
AN
HYPE FILM
RUSSIAN
CINEMA FUND
PRODUCTION
IN ASSOCIATION WITH
NMG STUDIO
AND
CTC MEDIA
SONGS
UN MUNDO IDEAL END TITLE
WRITTEN BY ALAN MENKEN TIM RICE
PRODUCED BY SALTWIVES
MIXED BY PHIL TAN
PERFORMED BY ZAYN AND BECKY G
ZAYN APPEARS COURTESY OF RCA RECORDS
BECKY G APPEARS COURTESY OF SONY LATIN RECORDS
II TUO PROFUMO
PERFORMED BY SOFIA REYES AND FRED DE PALMA
RUNAWAY
WRITTEN BY SEBASTIAN GIRALDO RAMON AYALA NATALIA ALEXANDRA GUTIERREZ BATISTA NICHOLAS JOSEPH KEVIN JONAS II ANDRES TORRES MAURICIO RENGIFO
PERFORMED BY SEBASTIAN YATRA DADDY YANKEE NATTI NATASHA FEAT JONAS BROTHERS
COURTESY OF UNIVERSAL MUSIC LATINO RECORDS
BOTTOM BITCH
PERFORMED BY DOJA CAT
MAKE IT HOT
PERFORMED BY MAJOR LAZER AND ANITTA
COPYRIGHT C 2020 VODOROD ART PICTURES HYPE FILM AND NMG STUDIO LLC
GIMBALS RU
KITCHENMOVIE
MAIN ROAD POST
VFX
ALGOUS STUDIO
PETRICK
COLORKITCHEN
FLYSOUND
VODOROD PICTURES
ART PICTURES STUDIO
CINEMA FUND WWW FOND KINO RU
DOLBY DIGITAL IN SELECTED THEATRES
HYPE FILM
EFFECT BABOCHKI
NMG STUDIO
CTC
GROUP
CINELAB
SVS
MOSCOW
DCP24
RUSSIA
| | |
| --- | --- |
| Rigging Supervisor | Emmanuel Seynaeve |
| Lead Character Rigging | Catalin Niculescu |
| Production Coordinator | Frances Dawson |
Senior Rigging TDs
Guillaume Barlier
Tim Mackintosh
Edwin Ng
William Petruccelli
Rigging TDs
Nikhil Anand
Niral Rajani
Caleb Bell
Craig Stevenson
Marco D'Ambros
Arthur Terzis
Mathew Mackereth
| | |
| --- | --- |
| Rigging TAs | Beau Garcia • Rebecca Lorien |
PERFORMANCE CAPTURE/PRODUCTION UNIT COLUMBIA PICTURES AND HOODYAKOV PRODUCTION PRESENT IN ASSOCIATION WITH MAG FILM SHOW AND VGIK DEBIT RUSSIA THE ANGRY BIRDS MOVIE 2 WRITTEN FILM EDITED AND DIRECTED BY BORIS AKOPOV PRODUCED BY VLADIMIR MALISHEV FEDOR POPOV DIRECTOR OF PHOTOGRAPHY GLEB FILATOV PRODUCTION DESIGNER NIKITA EVGLEVSKI MUSIC BY BORIS AKOPOV ANTON BYLLE SOUND ENGINEERS ANTON BYLLE ARTHUR KHAIRYLLIN COSTUME DESIGNER VANYA BOYDEN MAKEUP ARTIST JULIA OOBINOVA
CAST
RED DIANA ROSS
CHUCK JENNIFER LOPEZ
ZETA MEDUZA
LEONARD GOODBOYS
SILVER PITBULL
COURTNEY SHAWN MENDES
GARRY ENRIQUE IGLESIAS
GLEEN CRAIG DAVID
DEEBIE FAT JOE
BOMB BIG PUN
MIGHTY EAGLE WYCLEF JEAN
JERRY JERMAINE DUPRI
CARL FIVE
ELLA BLUE
MATILDA BLUR
JOY KIRA NSYNC
MIME SPICE GIRLS
ALEX BEBE REXHA
PINKY BILLIE EILISH
HAND BRAD LIL NAS X
BUDDA BILLY RAY CYRUS
ZOE CARDI B
VIVI SELENA GOMEZ
SAM SAM SAM SMITH
BEATRICE SOPHIE BAZZI
LILY ISLA ALLY BROOKE
AXEL DINAH JANE
STEVE LAUREN JAUREGUI
HAL NORMANI
OLIVER CAMILA CABELLO
DUCK SEAL MNEK
SNAKE PIG MOTHER HAILEE STEINFELD
EAGLE DELECTOR DIDO
INVISIBLE PIG TEACHER BRITNEY SPEARS
BOMB S MOMB JAY Z
TERENCE DUDE BIRD SCOTT DESTINY S CHILD
BOMB S OPERA VOICE SCOOTER
HAZEL LAFF GRUMPY DAD BEASTIE BOYS
ALLY ANDERS JENNY BAILEY LITTLE MIX
ELOISE TAKE THAT
SONGS
LOW KEY
WRITTEN BY ALYSON BROOKE HERNANDEZ GRANT WILLIAMS IAN KIRKPATRICK JOSEPH SPARGUR JOHN RYAN II JULIAN BENETTA MICHAEL STEVENSON SCOTT FRIEDMAN TEDDY GEIGER
PERFORMED BY ALLY BROOKE FEAT TYGA
COURTESY OF ATLANTIC LATIUM RECORDS
CONTAINS
A
SAMPLE
OF
S
O
EXCITED
FROM
FLUSHED
AWAY
PERFORMED
B
Y
JANET
JACKSON
X
KHIA
VS
JERMAINE
DUPRI
COURTESY
O
F
PARAMOUNT
PICTURES
LIPS DONT LIE
WRITTEN BY ARIST DUBOSE OSCAR GORRES ALLYSON BROOKE HERNANDEZ ELOF LOELV MADISON LOVE
PERFORMED BY ALLY BROOKE FEAT A BOOGIE WIT DA HOODIE
COURTESY OF ATLANTIC LATIUM RECORDS
BOTTLED UP
WRITTEN BY ALEJANDRO CHAL TYRONE MARC GRIFFIN DINAH HANSEN
PRODUCED BY JAMES HAU DAVID PARK WILLIAM MOSGROVE NICK BALDING
PERFORMED BY DINAH JANE FEAT TY DOLLA SIGN AND MARC E BASSY
COURTESY OF HITCO RECORDS
EXPECTATIONS
MORE THAN THAT
WRITTEN BY LAUREN JAUREGUI HUE STROTHER PRINCE CHARLEZ
PRODUCED BY MURDA BEATZ CHARLIE HANDSOME
COURTESY OF COLUMBIA RECORDS
DANCING WITH STRANGER
WRITTEN BY SAM SMITH JIMMY NAPES MIKKEL S ERIKSEN TOR E HERMANSEN NORMANI KORDEI HAMILTON
PRODUCED BY STARGATE JIMMY NAPES
PERFORMED BY SAM SMITH NORMANI
COURTESY OF CAPITOL RECORDS
BEAUTIFUL
WRITTEN BY ANDREW BAZZI KEVIN CLARK WHITE MICHAEL CLINTON WOODS
PRODUCED BY WILL PATTERSON
PERFORMED BY BAZZI FEAT CAMILA CABELLO
COURTESY OF IAMCOSMIC ATLANTIC RECORDS
CONSEQUENCES
WRITTEN BY CAMILA CABELLO AMY WADGE NICOLLE GALYON EMILY WEISBAND
PRODUCED BY EMILE HAYNIE
COURTESY OF EPIC SYCO RECORDS
MI PERSONA FAVORITA
WRITTEN BY ALEJANDRO SANZ CAMILA CABELLO
PRODUCED BY ALEJANDRO SANZ ALFONSO PEREZ JULIO REYES
COURTESY OF UNIVERSAL MUSIC SPAIN RECORDS
FIND U AGAIN
WRITTEN BY KEVIN PARKER MARK RONSON CAMILA CABELLO ILSEY JUBER
COURTESY OF SONY RCA RECORDS
SENORITA
WRITTEN BY SHAWN MENDES CAMILA CABELLO ANDREW WOTMAN BENJAMIN LEVIN ALEXANDRA TAMPOSI CHARLOTTE AITCHISON JACK PATTERSON MAGNUS AUGUST HOIBERG
PRODUCED BY ANDREW WATT BENNY BLANCO CASHMERE CAT
COURTESY OF ISLAND EPIC RECORDS
TE BOTE 2
PERFORMED BY CASPER MAGICO AND NIO GARCIA FEAT COSCULLUELA X JLO WISIN Y YANDEL
RODEO
WRITTEN BY MONTERO HILL BELCALIS ALMANZAR DAVID BIRAL DENZEL BAPTISTE PARDISON FONTAINE ROY LENZO RUSS CHELL ANN WILSON MICHAEL DEROSIER NANCY WILSON ROGER FISHER
PRODUCED BY TAKE A DAYTRIP CHELL LENZO
PERFORMED BY LIL NAS X CARDI B
COURTESY OF COLUMBIA RECORDS
BUBALU
WRITTEN BY ELVIN PENA FRANCIS DIAZ PRINCE ROYCE HECTOR RAMOS HENRY PULMAN KEDIN MAISONET MAMBO KINGZ DJ LUIAN BECKY G ANUEL AA
PRODUCED BY DJ LUIAN MAMBO KINGZ JOWNY BOOM BOOM HYDRO
PERFORMED BY MAMBO KINGZ Y ANUEL AA X PRINCE ROYCE AND BECKY G FEAT DJ LUIAN
COURTESY OF SONY LATIN RECORDS
WOBBLE UP
WRITTEN BY CHRISTOPHER BROWN ONIKA TANYA MARAJ GERALD EARL GILLUM J R ROTEM RENETTA LOWE BYRON THOMAS BILLIE CALVIN
PERFORMED BY CHRIS BROWN FEAT NICKI MINAJ AND G EAZY
COURTESY OF RCA RECORDS
COLOUR
PERFORMED BY MNEK FEAT HAILEE STEINFELD
ROSA
PERFORMED BY ANITTA WITH PRINCE ROYCE
DICES QUE TE VAS
PERFORMED BY ANUEL AA X KAROL G
PIECE OF YOUR HEART
WRITTEN BY LUCA DE GREGORIO MATTIAS VITALE SIMONE GIANI CONOR BLAKE AJAY OWEN NATHAN CROSS JOSHUA GRIMMETT
PERFORMED BY MEDUZA FEAT GOODBOYS
COURTESY OF VIRGIN POLYDOR RECORDS
BAD GUY
WRITTEN BY BILLIE EILISH O CONNELL
COURTESY OF DARKROOM INTERSCOPE RECORDS
CARRY ON
WRITTEN BY RITA ORA JOSH CUMBEE NATALIE DUNN KYRRE GORVELL DAHLL ILAN KIDRON AND AFSHIN SALMANI
PERFORMED BY KYGO AND RITA ORA
PRODUCED BY KYGO AND AFSHEEN
COURTESY OF PALM TREE RECORDS RCA RECORDS
BY ARRANGEMENT WITH SONY MUSIC ENTERTAINMENT
LAST HURRAH
WRITTEN BY BEBE REXHA LAUREN CHRISTY NICK LONG ANDREW WELLS
COURTESY OF WARNER BROS RECORDS
COPYRIGHT C 2019 VGIK LLC
ARRI
MOSFILM
RUSSIA
SONY PICTURES IMAGEWORKS
DTS X
CHAPMAN UK
SHOT ON KODAK 35MM FILM
EFILM
DELUXE
TECHNICOLOR
DELUXE
TECHNICOLOR
DIGITAL
CINEMA
OPTIMIZED FOR
IMAX
THEATRES
DOLBY ATMOS + VISION
C
2
PINEWOOD
CREATIVE
SERVICES
LEGEND
3D
VFX
DI
LEGEND
Q
SCREEN X
FILMED
IN
PANAVISION
QUEBEC
MPAA
IATSE
IN ASSOCIATION WITH EMIN RECORDS AND TEAM FILMS AN AVTO RADIO PRODUCTION TROUBLE WRITTEN BY DMITRI LITVINENKO STORY BY FYAD IBRAGIMBEKOV COSTUME DESIGNER NATALIA KANEVSKA MAKEUP ARTIST MARIA TYTYKINA PRODUCTION DESIGNER MAXIM ALIPCHENKO DIRECTOR OF PHOTOGRAPHY VASILI RIJOV DIRECTED BY DYNA LISOVA PRODUCED BY TIMUR JAFAROV LINE PRODUCER EMIN AGALAROV FILM EDITOR OLEG MALIGIN
CAST
TROUBLE DIANA ROSS
ABOUSEY PITBULL
ZOE BELL JENNIFER LOPEZ
CLARE ENRIQUE IGLESIAS
THORMAN CRAIG DAVID
NORBERT FAT JOE
GUY BIG PUN
GURNO WYCLEF JEEAN
BELKA JERMAINE DUPRI
TUTSY CARANEL OTIS NELLY SQURREL PACK FIVE
JAMES MR MACBAN PUSS BLUE
LANEHOAD CHEF LUDS JASON MRAZ CETAR MILIAN BLUR
SNOOP NSYNC
SARAH SPICE GIRLS
STUNTS
SNOOPPORTITZ STAFF MENDER DESTINY S CHILD
VOCALS NICOLE KIDMAN
SONGS
CALL YOU MINE
WRITTEN BY ANDREW TAGGART ALEX PALL TONY ANN ANDREW WOTMAN ALEXANDRA TAMPOSI STEVE MCCUTCHEON NORMAN WHIFIELD
PRODUCED BY THE CHAINSMOKERS WATT
PERFORMED BY THE CHAINSMOKERS FEAT BEBE REXHA
COURTESY OF DISRUPTOR COLUMBIA RECORDS
HARDER
WRITTEN BY TIMUCIN ALUO CAMILLE PURCELL STEVE MCCUTCHEON BLETA REXHA
PRODUCED BY JAX JONES STEVE MAC

PERFORMED BY JAX JONES BEBE REXHA

COURTESY OF POLYDOR RECORDS
NOT 20 ANYMORE
WRITTEN BY BLETA REXHA JORDAN K JOHNSON MICHAEL POLLACK OLIVER PETERHOF STEFAN JOHNSON
PRODUCED BY GERMAN MONSTERS AND STRANGERZ
PERFORMED BY BEBE REXHA
COURTESY OF WARNER RECORDS
LOST IN THE MIDDLE OF NOWHERE
PERFORMED BY KANE BROWN FEAT BECKY G
JUEGO
PERFORMED BY ANITTA
MANANA
PERFORMED BY TIM3BOMB
ROCK IT
PERFORMED BY OFENBACH
PERFECT
PERFORMED BY ALMA
FEELINGS
WRITTEN BY EMMA BERTILSSON FREDRIK HAGGSTAM JOHN NEWMAN LITENS ANTON NILSSON NIROB ISIAM
PRODUCED BY FREEDDY ALEXANDER JARLY JOHN NEWMAN
COURTESY OF ISLAND RECORDS
BOOM
WRITTEN BY ERIC FREDERIC ADAM LEVIN CASEY SAM HARRIS THOMAS ERIKSSON AND TOM PEYTON
PERFORMED BY X AMBASSADORS
COURTESY OF KIDINA KORNER INTERSCOPE RECORDS
UNDER LICENSE FROM UNIVERSAL MUSIC ENTERPRISES
TOUGH LOVE

WRITTEN BY TIM BERGLING VINCENT PONTARE SALEM AL FAKIR ISAK ALVERUS
PERFORMED BY AVICII FEAT AGNES AND VARGAS AND LAGOLA
COURTESY OF UNIVERSAL GEFFEN RECORDS
COPYRIGHT C 2019 EMIN RECORDS LLC
TEAM FILMS
DOLBY ATMOS
SAG AFTRA
BFI
PATHE
BBC FILMS
INGENIOUS
LD
ROAD
MPAA
AN TEAM FILMS PRODUCTION
| | |
| --- | --- |
| UPM/Post Production Supervisor | Martin Wood |
| 1st Assistant Director | Greg Cobain |
| Lead Virtual Stage Operator | Michael Spence |
| Capture Continuity | Georgina Selby |
| 2nd Assistant Directors | Samantha Nield • Asal Nikkhah |
| Sound Mixer | Ben Osmo |
| Costumer | Bridgette Thorn |
| Production Accountant | John May |
| Assistant Production Accountant | Gabriel Barber - Shipton |
| Production Co-ordinators | Donna Chang • Anna Broadbent |
| Production Secretaries | Ella Plitz • Naomi Piper |
| Production Assistants | Ursula Lane-Mullins • Shoshanah Wall |
| Runners | Patrick Rydon • Tim Ridge |
| Motion Edit Supervisor | Eric Leidenroth |
| Motion Edit/Crowd Production Manager | Jennifer Basen |
| Capture Coordinator | Dan Forster |
| Motion Edit Coordinators | Tina Chen • Bonnie Lin |
Stage COLUMBIA PICTURES AND HOODYAKOV PRODUCTION PRESENT IN ASSOCIATION WITH STX FILMS AND ALIBABA PICTURES AN HUAXIA FILM DISTRIBUTION CO LTD CENTRAL PARtNERSHIP RSS PRODUCTION IN ASSOCIATION WITH CINEMA FUND UNITED INTERNATIONAL PICTURES UNIVERSAL PICTURES UGLYDOLLS DIRECTED BY ROMAN PRIGYNOV WRITTEN BY ANDREY ZOLOTAREV DIRECTOR OF PHOTOGRAPHY ILYA AVERBAKH MUSIC BY OLEG BELOV PRODUCTION DESIGNER MYKHTAR MIRZAKEEV COSTUME DESIGNER ANASTASIA EGOROVA MAKEUP ARTIST VALERIA NIKYLINA FILM EDITOR VAZGEN KAGRAMANYN SOUND ENGINEER DMITRI KASYN LINE PRODUCERS RAFAEL MINASBEKYN VADIM VERESHAGIN VLADIMIR MASLOV PRODUCED BY BINKE ANISIMOV IBRAGIM MAGOMEDOV EXECUTIVE PRODUCERS ARSAN TARAKONVA MYRAD OMAROV STORY BY ANDREY ZVERICHEV STANISLAV BERENSKI
CAST
IN ORDER OF APPERANCE
UGLYDOG PITBULL
PEGGY DIANA ROSS
MOXY KELLY CLARKSON
OX BLAKE SHELTON
LUCKY BAT JENNIFER LOPEZ
WAGE CRAIG DAVID
BABO ENRIQUE IGLESIAS
WEDGEHEAD FAT JOE
GIBBERISH CAT BIG PUN
SCANNER WYCLEF JEAN
MEGHAN JERMAINE DUPRI
MICHAEL DIDO
TUESDAY BEBE REXHA
KITTY CHARLI XCX
LYDIA LIZZO
MANDY BRITNEY SPEARS
NOLAN JAY Z
LOU NICK JONAS
EXPOSITION ROBOT NEW ARRICAL OLIVER CHEF BUTTONS FIVE
TRAY SPORKO VARIOUS VOICES BLUE
VOCALS NICOLE KIDMAN
SONGS
BE ALRIGHT
WRITTEN BY DEAN LEWIS JON HUME
PRODUCED BY LEWIS NICK ATKINSON EDD HOLLOWAY
COURTESY OF ISLAND UNIVERSAL AUSTRALIA RECORDS
EMOJI
PERFORMED BY GALANTIS
REWRITE THE STARS
PERFORMED BY ANNE MARIE FEAT JAMES ARTHUR
RIGHT NOW
WRITTEN BY NICK JONAS ROBIN SCHULZ STEVE MAC HOLLY HAFERMANN LINDSEY STRLING ANDREW MCMAHON TAYLOR BIRD PETER HANNA
PRODUCED BY STEVE MAC SCHULZ JUNKX
PERFORMED BY NICK JONAS VS ROBIN SCHULZ
COURTESY OF KIDINAKORNER INTERSCOPE RECORDS
UNDER LICENSE FROM UNIVERSAL MUSIC ENTERPRISES
YES OR YES
WRITTEN BY SIM EUN JEE
PRODUCED BY DAVID AMBER ANDY LOVE
PERFORMED BY TWICE
COURTESY OF JYP RECORDS
UGLY CHRISTMAS SWEATER
PERFORMED BY WENGIE
SPEECHLESS
WRITTEN BY ROBIN SCHULZ CHRISTOPHER BRAIDE TEEMU BRUNILA DENNIS JUNKX BIERBRODT GUIDO KRAMER JURGEN ROHR STEFAN DABRUCK
PRODUCED BY ROBIN SCHULZ JNKX
PERFORMED BY ROBIN SCHULZ FEAT ERIKA SIROLA
COURTESY OF WARNER GERMANY RECORDS
DIP
WRITTEN BY MICHEAL STEVENSON DA DOMAN ADELE ELYSEE ONIKA MARAJ
PRODUCED BY DA DOMAN
PERFORMED BY TYGA FEAT NICKI MINAJ
COURTESY OF LAST KINGS EMPIRE RECORDS
MORE THAN WORDS
PERFORMED BY LITTLE MIX FEAT KAMILLE
GET TO KNOW ME
PERFORMED BY ANITTA WITH ALESSO
SAY SOMETHING
WRITTEN BY JUSTIN TIMBERLAKE LARRANCE DOPSON FLOYD NATHANIEL HILLS TIMOTHY MOSLEY CHRISTOPHER STAPLETON
PRODUCED BY JUSTIN TIMBERLAKE TIMBALAND DANJA LARRANCE DOPSON
PERFORMED BY JUSTIN TIMBARLAKE FEAT CHRIS STAPLETON
COURTESY OF RCA RECORDS

OCEAN
PERFORMED BY KAROL G
HIGH HOPES
WRITTEN BY BRENDON URIE JAKE SINCLAIR JENNY OWEN YOUNGS LAUREN PRITCHARD SAM HOLLANDER WILLIAM LOBBAN BEAN JONAS
JEBERG TAYLOR PARKS IISEY JUBER

PRODUCED BY JAKE SINCLAIR JONAS JEBERG JONNY COFFER
PERFORMED BY PANIC AT THE DISCO
COURTESY OF FUELED BY RAMEN DCD2 RECORDS
BABY
WRITTEN BY JACK PATTERSON CAMILLE PURCELL JASON EVIGAN MARINA DIAMANDIS MATTHEW KNOTT LUIS LOPEZ CEPERO
PRODUED BY PATTERSON GRACE CHATTO MARK RALPH
PERFORMED BY CLEAN BANDIT FEAT MARINA AND LUIS FONSI
COURTESY OF ATLANTIC RECORDS
COPYRIGHT C 2019 MMXIX NON STOP PRODUCTION AND RSS LLC
CENTRAL PARTNERSHIP
ATLANTIC RECORDS
COLORKITCHEN
CASHKING
CINELAB SOUND MIX
POPMUSIC
VOLNA FX
VTB
CINEMA FUND WWW FOND KINO RU
ONTARIO CREATES
DIREZIONE GENERALE CINEMA
ANIMAL PROTECTION AGENCY
UBCP
ACTRA
DOLBY ATMOS
MPAA
IATSE
IN ASSOCIATION WITH CINEMA FUND RENOVATIO ENTERTAINMENT MARS MEDIA ENTERTAINMENT MANOU THE SWIFT CAMERA ANDREY ALEKSEY NAIDENOV DMITRI YTOPKOV PRODUCTION DESIGNER SERGEY GYDILIN COSTUME DESIGNERS LUDMILA GAINSEVA ELENA ARONOVA MUSIC BY ALEKSEY P ZYBAREV IGOR SHERBAKOV SOUND ANTON SMENOV REMIXED BY ANTON KALADIN ALEXANDRA RAISKA EXECUTIVE PRODUCERS EVGENI ULYSHKIN ELENA ALASHEEVA PRODUCED BY VLADIMIR IGNATIEV RYBEN DISHDISHYN LINE PRODUCER VLADIMIR POLYKOV WRITTEN AND DIRECTED BY ALEXANDER VELEDINSKI MAKEUP ARTIST NATALIA KRIMSKA CASTING BY LEILA ABBASOVA ALLA PETELINA SOUND ENGINEERS IGOR GOWMANOV MAXIM MOLOTKOV NIKITA ERSHOV ANTON SEMENOV FILM EDITORS ALEXANDER IGOR VELEDINSKI TATYANA PRILENSKA BLANCHE JENNIFER LOPEZ DIANA ROSS YVES PITBULL ENRIQUE IGLESIAS MANOU CRAIG DAVID KALIFA FAT JOE PAIZIVAL BIG PUN LUC WYCLEF JEAN PONCHO JERMAINE DUPRI YUSUF FIVE FRANCOIN BLUE STRANDIAFET BLUR MAWE EULE NSYNC KUKEN SPICE GIRLS MAUERSEGLET SCHWARM DIDO MAWEN KOLANE BRITNEY SPEARS VOCALS NICOLE KIDMAN
SONGS
BOOTY
PERFORMED BY C TANGANA BECKY G
STRIP
PERFORMED BY LITTLE MIX FEAT SHARAYA J
JEANLOUS
PERFORMED BY DJ KHALED FEAT CHRIS BROWN LIL WAYNE BIG SEAN
VOCE MENTIU
PERFORMED BY ANITTA WITH CAETANO VELOSO
LOVE WITH A QUALITY
PERFORMED BY KAROL G AND DAMIAN JR GOING MARLEY
RUNNIN
PERFORMED BY MIKE WILL MADE IT X ASAP ROCKY FEAT ASAP FERG AND NICKI MINAJ
RENOVATIO ENTERTAINMENT
MOSFILM
DCP24
FILM C
FILMED IN PANAVISION
KODAK FILM
DOLBY DIGITAL IN SELECTED THEATRES
247SND
MPAA
IATSE
SAG AFTRA
AMD
THE END
COPYRIGHT C 2019 MARS MEDIA ENTERTAINMENT LLC
| | |
| --- | --- |
| Lead Virtual Stage TD | Ollie Dunn |
| Real Time Operator/Puppeteer | Dan Carlisle |
| Capture TD | Simeon Taylor |
Processing GREAT JOURNEY DIRECTED BY VASILI ROVENSKI NATALIA NILOVA WRITTEN BY VASILI ROVENSKI BILLY FROLIK MUSIC BY IVAN URIPIN IGOR BABAEV LINE PRODUCERS ROMAN BORISEVICH VASILI ROVENSKI MAXIM ROGALSKI
STORY BY VASILI ROVENSKI VYACHESLAV BELYEV PAVLA VINOGRADOV VYACHESLAV OMYTOVA DIRECTOR OF PHOTOGRAPHY FEDOR MEZENSEV
SOUND ENGINEER VADIM SORSIN FILM EDITOR EDWARD NYRTIDINOV PRODUCTION DESIGNER SVETLANA TOLSTOSHEINA EXECUTIVE PRODUCER ANDREY GONCHAROV
VOICE TALENT
MIK DIANA ROSS
OSCAR JENNIFER LOPEZ
DIK PITBULL
YKYS ENRIQUE IGLESIAS
AMYR CRAIG DAVID
MOMMY FAT JOE
BELKA BIG PUN
AISTY SPICE GIRLS
PATON WYCLEF JEAN
DUCKS NSYNC
BABY P JERMAINE DUPRI
BEAST MOBY
SONGS
GOOD TEAM
PERFORMED BY MARI FERRARI AND ASTERO FEAT MARTYN ELL
COURTESY OF EFFECTIVE RECORDS
FAKHT
PERFORMED BY IRINA DYBTSOVA
THOTIANA [REMIX]
WRITTEN BY JONATHAN PORTER JOHN NATHANIEL
PRODUCED BY SCUM BEATZ
PERFORMED BY BLUEFACE AND YG FEAT CARDI B
COURTESY OF FIFTH AMENDMENT E ONE RECORDS
BARBIE DREAMS
WRITTEN BY ONIKA MARAJ RIVELINO RAOUL WOUTER CHRISTOPHER SMITH JAMES BROWN FRED WESLEY
PRODUCED BY MEL AND MUS RINGO
PERFORMED BY NICKI MINAJ
COURTESY OF YOUNG MONEY CASH MONEY RECORDS
ONLY YOU
WRITTEN BY PABLO BOWMAN TREVOR DAHL KEVI MATTHEW RUSSELL NICHOLAS GALE RICHARD BOARDMAN
PRODUCED BY DIGITAL FARM ANIMALS MAEGAN COTTONE TREVOR DAHL
PERFORMED BY CHEAT CODES X LITTLE MIX
COURTESY OF 300 ENTERTAINMENT SYCO RECORDS
HIJOEPU
PERFORMED BY GLORIA TREVI AND KAROL G
PUSHKING COMMUMILY
KIT STUDIO
NIKA DIGITAL
CINEMA FUND WWW FOND KINO RU
ISARYS FILM
BRENDI
COPYRIGHT C 2019 BRENDI
COLUMBIA PICTURES AND HOODYAKOV PRODUCTION PRESENT CAPTAIN SHARKY IN ASSOCIATION WITH MEGOGO DISTRIBUTION AND MILLENNIUM MEDIA A LAWRENCE GORDON LLOYD LEVIN NU BOYANA AND IN ASSOCIATION WITH DARK HORSE ENTERTAINMENT AND CAMPBELL GROBMAN FILMS A FILM BY NEIL MARSHALL DIRECTED BY NEIL MARSHALL SCREENPLAY BY ANDREY COSBY BASED ON THE DARK HORSE COMIC BOOK HELLBOY CREATED BY MIKE MIGNOLA PRODUCED BY LAWRENCE GORDON LLOYD LEVIN MIKE RICHARDSON PHILIP WESTGREN CARL HAMPE MATT O TOOLE LES WELDON YARIV LERNER EXECUTIVE PRODUCERS MIKE MIGNOLA MARC HELWIG AVI LERNER TREVOR SHORT JOHN THOMPSON LATI GROBMAN CHRISTA CAMPBELL JEFFREY GREENSTEIN DIRECTOR OF PHOTOGRAPHY LORENZO SENATORE AFC EDITOR MARTIN BERNFELD PRODUCTION DESIGNER PAUL KIRBY COSTUME DESIGNER STEPHANIE COLLIE MUSIC BY BENJAMIN WALLIFISCH VISUAL EFFECTS SUPERVISOR STEVE BECG CREATURE DESIGN AND SPECIAL MAKEUP BY JOEL HARLOW CASTING BY DAN HUBBARD CSA
VOICES
DIANA ROSS
JENNIFER LOPEZ
PITBULL
ENRIQUE IGLESIAS
CRAIG DAVID
FIVE
BLUE
BLUR
NSYNC
SPICE GIRLS
VOCALS
NICOLE
KIDMAN

SONGS
WISH WISH
WRITTEN BY KHALED KHALED BELCALIS ALMANZAR SHEYAA JOSEPH BRYTAVIOUS CHAMBERS
PRODUCED BY DJ KHALED TAY KEITH
PERFORMED BY DJ KHALED FEAT CARDI B AND 21 SAVAGE
COURTESY OF WE THE BEST MUSIC EPIC ROC NATION RECORDS
WOMAN LIKE ME
WRITTEN BY JESS GLYNNE ED SHEERAN STEVE MAC ONIKA MARAJ
PERFORMED BY LITTLE MIX FEAT NICKI MINAJ
COURTESY OF SYCO RECORDS
PUNTO G
PERFORMED BY KAROL G
ALABAMA
PERFORMED BY ALMEDA FEAT BURAK YETER
COURTESY OF SOURCE RECORDS
COPYRIGHT C 2019 HB PRODUCTIONS
ALEX A

DOLBY VISION ATMOS IN SELECT THEATRES
MPAA
IATSE
QUEBEC
NU
BOYANA

FILM STUDIOS
SAG AFTRA
PRAVETS
IMAX
| | |
| --- | --- |
| Motion Capture TDs | Morika Callao • Scott McGovern • Faye Walkington |
Motion Selects
Luke Flanagan
Phil Sullivan
Lead and Senior Motion Editors
John Bucholtz
Duncan MacLaren
Jonas Forsman
Sverker Nordqvist
Phil Hook
Pete Woodley-Page
Motion Editors
Sven Assmuss
Tom Davis
Alex Grigg
Ambre Maurin
Raksha Pinto
Daniel Vasconcellos
Paul Ziola
Simon Black
Andre de Angelis
Huy Ho
Luke Osborne
Matthias Reiche
Roberto Velio Genito
Vernessa Cook
Chris Ebeling
Ben Hubbard
Pascale Brown
Janine Sharp
Daniel Waters
Ryhs Davey
Hanson Fincher
Kate Kerrigan
Craig Peck
Damien Simper
Phil Willis
| | |
| --- | --- |
| Performance Pipeline TDs | Daniela Hasenbring • Lawrence Schlosser |
Crowd Motion Editors COLUMBIA PICTURES AND HOODYAKOV PRODUCTION PRESENT IN ASSOCIATION WITH RUSSIA AND RUSSIA 2 AN BLITZ FILMS UNITED INTERNATIONAL PICTURES PRODUCTION UP AND AWAY DIRECTED BY SERGEY SARIKSOV WRITTEN BY STANISLAV GOVORYKHIN SERGEY ASHKENZI SARKISOV REMIXED BY IRAKLI KVIRIKADZE PRODUCED BY GRIGORI NAKHLETOV CO EXECUTIVE PRODUCERS WERGEY SARKISOV ALEXANDER JIJNEVSKI EXECUTIVE PRODUCERS RYSTAM YSIPOV VALERIA KOLESNIK DIRECTOR OF PHOTOGRAPHY VLADIMIR KLIMOV RGC PRODUCTION DESIGNER ANTON POLIKARPOV FILM EDITOR NIKOLAY P VICTOROV MUSIC BY ARTEM VASILIEV CASTING DIRECTOR ELENA GALANOVA CO DIRECTED BY LAMARA SOGOMOMYN COSTUME DESIGNER YNINNA BOYDEN MAKEUP ARTIST TATYANA KOLOMISEVA
CAST
HODJA DIANA ROSS
SMARAGD JENNIFER LOPEZ
ROTTEN PITBULL
EL FAZA ENRIQUE IGLESIAS
SULTAN CRAIG DAVID
RAJA FAT JOE
MOR BIG PUN
FAR WYCLEF JEAN
PERLESTEN JERMAINE DUPRI
GRUMME KOBBERSMEDEN CHANG SULTANENS YNDILINGSKONE VAGT FIVE
DUELEVERANDER BLUE
OVRIGE STEMER BLUR
VOCALS NICOLE KIDMAN
SONGS
SHASHIDOLS
PERFORMED BY THE KHLEB
SAY MY NAME
WRITTEN BY DAVID GUETTA GIORGIO TUINFORT BOAZ VAN DER BEATZ JOSE BALVIN ALEJANDRO RAMIREZ THOMAS TROELSEN EMILY WARREN SCHWARTZ BRITT BURTON PHILLIP LEIGH MATT HOLMES
PERFORMED BY DAVID GUETTA BEBE REXHA AND J BALVIN
COURTESY OF WHAT A MUSIC PARLOPHONE WARNER BROS ATLANTIC RECORDS
TWERK
WRITTEN BY RICO LOVE BELCALIS ALMANZAR RAYMOND SNEED DARWIN TURNER CARESHA BROWNLEE JATAVIA JOHNSON
PRODUCED BY MR NOVA RICO LOVE
PERFORMED BY CITY GIRLS FEAT CARDI B
COURTESY OF QUALITY CONTROL MOTOWN CAPITOL RECORDS
LET YOU LOVE ME
WRITTEN BY RITA SAHATCIU ORA FRED GIBSON FINN KEANE LINUS WIKLUND NOONIE BAO AND IISEY JUBER
PRODUCED BY FRED GIBSON AND FINN KEANE
PERFORMED BY RITA ORA
COURTESY OF ATLANTIC RECORDS UK
BY ARRANGEMENT WITH WARNER MUSIC GROUP FILM AND TV LICENSING
CREEME
PERFORMED BY KAROL G MALUMA
COPYRIGHT C 2018 BLITZ FILMS LLC
UNITED INTERNATIONAL PICTURES
DOLBY DIGITAL IN SELECTED THEATRES
ALGOUS STUDIO
MOSFILM
VFX
RECO
THE DTI
ALEX A
MPAA
IATSE
COLUMBIA PICTURES AND HOODYAKOV PRODUCTION PRESENT IN ASSOCIATION WITH DISNEY AND CINEMA PARK AN FILM WEST PRODUCTION MARNIES WELT MUSIC BY ELIAS TADEYS PRODUCTION DESIGNERS POLINA GAVRILOVA SERGEY RAKYTOV VASILI BERNARDELLY SOUND ENGINEER ARTHUR KHAIRYALINK FILM EDITOR ANDREY ZOZLYA DIRECTOR OF PHOTOGRAPHY ALEXANDER NOSOVSKI RGC EXECUTIVE PRODUCERS DMITRI DOBYJINSKI VLADIMIR SHEVELNKOV ANNA AGINA MARINA BEBENINA REMIXED BY VLADIMIR GRAMMATIKOV PRODUCED BY MARINA JIGALOVA OEKAN VLADIMIR GRAMMATIKOV VLADIMIR VERSHAGIN WRITTEN BY NATALIA LIZORKINA DIRECTED BY ANNA MITAFIDI
WITH THE VOICES OF
MARRIE DIANA ROSS
ELVIS JENNIFER LOPEZ
EGGBERT PITBULL
ANTON ENRIQUE IGLESIAS
PAUL CRAIG DAVID
ROSALINDE MOBY
FIVE BLUE
BLUR NSYNC SPICE GIRLS
VOCALS NICOLE KIDMAN
SONGS
WAVES
WRITTEN BY NORMANI KORDEI HAMILTON FELICIA FERRARO MARY WEITZ RICARDO VALENTINE JONAH CHRISTIAN
PERFORMED BY NORMANI FEAT 6LACK
COURTESY OF KEEP COOL RCA RECORDS

TERREMOTO

PERFORMED BY ANITTA AND KEVINHO

CONTAINS A SAMPLE OF IM STILL IN LOVE WITH YOU

WRITTEN BY SJ HENRIQUES S MCGREGOR

PRODUCED BY STEELY AND CLEVIE AND MURRAY ELIAS
PERFORMED BY SEAN PAUL FEAT SASHA

COURTESY OF VP ATLANTIC RECORDS

TE LO DIJE

PERFORMED BY NATTI NATASHA X ANITTA

NEVER LET YOU GO
PERFORMED BY SLUSHII FEATURING SOFIA REYES
CLOSE TO ME
WRITTEN BY ELLIE GOULDING ILYA SALMANZADEH KHELIF BROWN PETER SVENSSON SAVAN KOTECHA THOMAS WESLEY PENTZ
PERFORMED BY ELLIE GOULDING X DIPLO FEAT SWAE LEE
COURTESY OF POLYDOR INTERSCOPE RECORDS
LA MEJOR VERSION DE MI

PA MALA YO
LAMENTO TU PERDIDA
PERFORMED BY NATTI NATASHA
COURTESY OF PINA RECORDS
ZE DO CAROCO
PERFORMED BY ANITTA AND JETLAG
HANDS UP
PERFORMED BY MERK AND KREMONT FEAT DNCE
PLEASE ME
WRITTEN BY BELCALIS ALMANZAR BRUNO MARS JAMES FAUNTLEROY JONATHAN YIP RAY ROMULUS JEREMY REEVES RAY MCCULLOUGH II
PRODUCED BY BRUNO MARS THE STEREOTYPES
PERFORMED BY CARDI B AND BRUNO MARS
COURTESY OF ATLANTIC RECORDS
ONLY WANT YOU
WRITTEN BY ALEXANDRA TAMPOSI ANDREW WOTMAN EMILY WARREN LOUIS BELL RICARDO VALENTINE
PRODUCED BY WATT LOUIS BELL
PERFORMED BY RITA ORA FEAT 6LACK
COURTESY OF ATLANTIC RECORDS
1999
WRITTEN BY CHARLOTTE AITCHISON TROYE SIVAN BRETT MCLAUGHLIN OSCAR HOLTER NOONIE BAO
PRODUCED BY OSCAR HOLTER PETER KARLSSON
PERFORMED BY CHARLI XCX AND TROYE SIVAN
COURTESY OF ASYLUM ATLANTIC UK RECORDS
BOLA REBOLA
WRITTEN BY ANDRE LAUDZ JOSE DE GODOY ISAAC DANIEL JUNIOR JOSE BALVIN LARISSA MACHADO HAILEY LEANE COOLIER JAZELLE

PARIS RODRIGUEZ
PERFORMED BY TROPKILLAZ X J BALVIN AND ANITTA FEAT MC ZAAC
COURTESY OF UNIVERSAL MUSIC RECORDS
PELIGROSA
PERFORMED BY LARTISTE FEAT KAROL G
CREEME
PERFORMED BY KAROL G MALUMA
TWERK
WRITTEN BY RICO LOVE BELCALIS ALMANZAR RAYMOND SNEED DARWIN TURNER CARESHA BROWNLEE JATAVIA JOHNSON

PRODUCED BY MR NOVA RICO LOVE

PERFORMED BY CITY GIRLS FEATURING CARDI B

COURTESY OF QUALITY CONTROL MOTOWN CAPITOL RECORDS

COPYRIGHT C 2019 DISNEY LLC
NOKIA
LEGO
SKINCARE
TELE2
NIKA DIGITAL
U5
OK
IFAKTI
RUSSIAN RADIO
FILM PRO
NALETY TV
PRODUCTION
TELEVISION MOVIE
AVTO
VIRTUS
COSTUME CODE UBCP
ALEX A
AMERICAN HUMANE
MPAA
IATSE
DISTRIBUTED BY
WALT DISNEY STUDIOS
MOTION PICTURES

| | |
| --- | --- |
| Senior Crowd Motion Editor | Christian Poullay |
Jhon Alvarado
Anthony Kotowicz
Nicole Ashford
Wen Zhao
Wayne Chan
==CROWDS SHEEP AND WOLVES PIG DEAL DIRECTED BY MIKHAIL BABENKO VLADIMIR NIKOLAEV SEPARATE EPISODES DIRECTED BY ANDREY BASHKIROV PRODUCED BY SERGEY SELIANOV YURI MOSKVIN VLADIMIR NIKOLAEV WRITTEN BY VLADIMIR NIKOLAEV ALEKSEY TITILIN MIKHAIL BABENKO SCREENPLAY EDITED BY ROBERT LENCE PROJECT SUPERVISOR MIKHAIL BABENKO ART DIRECTOR ARINA BACATYRENKO DIRECTOR OF PHOTOGRAPHY KIRILL VOROBYOV MUSIC BY BENJAMIN ZECKER SOUND PRODUCERS MAKSIM MAKSIMOV ALEKSANDR KOLESNIKOV SOUND DESIGN SEFI CARMEL ANIMATION ANDREY BASHKIROV CHARACTER MODELING AND SCUPTING OLGA ANUFRIEVA CHARACTER SHADING LIGHTING AND RENDER ANDREY GUROV BACKGROUND MODELING AND SHADING ALEKSANDER ILICHEV BACKGROUND SHADING LIGHTING AND RENDER ILYA OBRAZTSOV CHARACTER AND JBJECT SETUP ALEKSANDR KYSHTYMOV SERGEY TRESHCHEGRUB HAIR AND FUR DESIGN VIKTOR KARPENKO HAIR FUR AND PHYSICAL OBJECT DYNAMICS ANDREY CHURSIN EFFECTS ANTON KOROTKOV COMPOSITING MIKHAIL BABENKO ALEKSEY KOVTUN STEREOGRAPHY YURI TSITSILIN ANIMATIC LAYOUT EDITING KIRILL VOROBYOV ALEKSEY TSITSILIN MIKHAIL MANAENKOV CAST SIMONE FAT JOE ZIKO DEE BIG PUN DUM IKE WYCLEF JEAN MOZ JERMAINE DUPRI MARLENE HOBBLER JOESY BEGOUR BUCHO FIVE GREY DIANA ROSS GARK PITBULL SKINNY ENRIQUE IGLESIAS MAMI CRAIG DAVID BIANCA JENNIFER LOPEZ STUNTS BLUE BLUR
SONGS
ECHA PA ACA
PERFORMED BY JUAN MAGAN PITBULL RICH THE KID FEAT RJ WORD

SAVIOE
WRITTEN BY AMETHYST KELLY QUAVIOUS MARSHALL AKIL KING MYLAH VEIRA KYLE OWENS MAURICE SIMMONDS IAN DEVANEY LUKASZ
GOTTWALD LISA STANSFELD ANDY MORRIS HENRY WALTER
PRODUCED BY CIRKUT MANHUN GLOW DR LUKE
PERFORMED BY IGGY AZALEA FEAT QUAVO
COURTESY OF ISLAND RECORDS

TAKI TAKI
WRITTEN BY WILLIAM GRIGAHCINE AVA BRIGNOL JORDAN THORPE BELCALIS ALMANXAR VICENTE SAAVEDRA SELENA GOMEZ JUAN CARLOS OZUNA JUAN VASQUEZ
PERFORMED BY DJ SNAKE FEAT SELENA GOMEZ OZUNA CARDI B
COURTESY OF GEFFEN INTERSCOPE RECORDS

5 IN THE MORNING
WRITTEN BY CHARLOTTE AITCHISON JEFF YOUNG JASON PEBWORTH GEORGE ASTASIO JONATHAN SHAVE NAT DUNN CHEO TIGHE
PRODUCED BY THE INVISIBLE MEN
PERFORMED BY CHARLI XCX
COURTESY OF ASYLUM ATLANTIC UK RECORDS
1 2 3
WRITTEN BY SOFIA REYES JASON DERULO DE LA GHETTO NICOLE ZIGNAGO RICARDO MONTANER JON LEONE CHARLIE GUERRERO
PRODUCED BY JON LEONE RICKY MONTANER
COURTESY OF WARNER LATINA RECORDS
MI CAMA [FROM SPIDER MAN INTO THE SPIDER VERSE REMIX]
PERFORMED BY KAROL G FEAT J BALVIN AND NICKY JAM
COURTESY OF COLUMBIA PICTURES
CINEMA FUND WWW FOND KINO RU
COPYRIGHT C 2018 CTB FILM COMPANY LLC
COLUMBIA PICTURES AND HOODYAKOV PRODUCTION PRESENT IN ASSOCIATION WITH SAGA AND CHANNEL ONE RUSSIA PRODUCTION THE QUEEN S CORGI DIRECTED BY ALEKSEY FEDORCHENKO WRITTEN BY ALEKSEY FEDORCHENKO NATALIA MESHANINOVA LINE PRODUCERS ANDREI SAVELIEV ARTEM VASILIEV MAXIM LOJEVSKI CAMERA ALISHER HAMIDKHOJAEV ART DIRECTOR ALEKSEY MAXIMOV EDITORS PAVEL HANITIN HERVE SCHNEID MUSIC BY VLADIMIR KOMAROV ASYO MASYMOTO CO PRODUCERS ANATOLY ZAKHAROV SIMON VAIN MIKHAIL GRACHEV ARKADY TSEITLIN BORIS KHOBOD VICTORIA SHAMLIKAISHVILI PRODUCED BY DMITRI VOROBYOV ALEXANDER YSHNIK EXECUTIVE PRODUCERS OLGA YNTYNEN MARIA ANIPCHENKO EKATERINA LESYN COSTUMES BY OLGA GYSAK MAKEUP ARTIST POLINA STATSENKO CO DIRECTOR SERGEY KONSTANTINOV PRODUCTION MANAGER TATYANA USTIJANINA
CAST
JACK DIANA ROSS
WANDA JENNIFER LOPEZ
REX PITBULL
QUEEN ENRIQUE IGLESIAS
CHARLIE CRAIG DAVID
POLUX FAT JOE
CHIHUAHUA BIG PUN
SANJAY WYCLEF JEAN
AL SATION JERMAINE DUPRI
TYSON LITTLE GIRL TRUMP MITZI VETERNARY FIVE
CHIEF BUTCH CECIL DODGEY DOG BLUE
GUARD GINGER PATMORE LADY MARGARET BLUR
DUKE MELANIA NELSON FOREIGN SECRETARY ASIAN MOM NSYNC
CASTOR BERNARD WALLA GROUP SPICE GIRLS
VOCALS NICOLE KIDMAN
SONGS
MONEY
WRITTEN BY BELCALIS ALMANZAR ANTHONY WHITE
PRODUCED BY J WHITE DID IT
PERFORMED BY CARDI B
COURTESY OF ATLANTIC RECORDS
KREAM
WRITTEN BY AMETHYST KELLY RONALD SPENCE JR MICHAEL STEVENSON NIMA PAIMON JAHANBIN ISAAC HAYES DAVID PORTER RUSSELL
JONES GARY GRICE CLIFFORD SMITH ROBERT DIGGS DENNIS COIES JASON HUNTER COREY WOODS LAMONT HAWKINS
PRODUCED BY RONNY J GT WALLIS LANE
PERFORMED BY IGGY AZALEA FEAT TYGA
COURTESY OF ISLAND RECORDS

LOVE IS GONE
PERFORMED BY VANOTEK
GOODBYE
WRITTEN BY DAVID GUETTA PHIL GREISS WILLY WILLIAM DAVID SAINT FLEUR ART BEATZZ CURTIS GRAY JEAN MICHEL SISSOKO DJ PAULINO JAZELLE RODRIGUEZ CHRISTOPHER TEMPEST KINNDA MINAJ DERULO FRANCESCO SARTORI LUCIO QUARANTOTTO FRANCK PETERSON
PRODUCED BY DAVID GUETTA PHILL GREISS DAVID SAINT FLEUR VODKA
PERFORMED BY JASON DERULO X DAVID GUETTA FEAT NICKI MINAJ AND WILLY WILLIAM
COURTESY OF BELUGA HEIGHTS WARNER BROS RECORDS
BITTERSWEET
PERFORMED BY YELLOW CLAW AND SOFIA REYES
CULPABLES
PERFORMED BY KAROL G AND ANUEL AA
GENESIS PHILANTHROPY

GROUP
C
C
GAZIN FAMILY FUND
VEGA
SAGA
METRAFILMS
XXIX
KOSMOSFILM
SOUND 2 PICTURE
CINEMA RENT
R
ALEX A
MPAA
AMERICAN HUMANE
IATSE
COPYRIGHT C 2018 RUSSIA 1 LLC
| | |
| --- | --- |
| Lead Crowd TD | Rogier Fransen |
| Production Coordinator | Amanda Collins |
| Production Assistant | Katie Tappin |
Crowd TDs
Belinda Bennetts
John Cochrane
Alexandre Frazao
Konstantin Hubmann
Ludovic le Camus
Jeremy Spencer
Bill Chen
Mathieu de Saint Jores
Alexander Fuller
Silvio Jemma
Daniele Niero
Antonny Sugianto
Anthony Church
Upinder Dhaliwal
Makoto Hatanaka
Jeff Johnson
Peter Reynolds
Kunal Thapar
Mihai Cioroba
Moe El-Abi
James Hollingsworth
Salauddin Kazi
Tim Riley
| | |
| --- | --- |
| Technical Assistants | Khang Ngo • Alexander Ocias • Guillaume Zimmer |
OUTPUT UNIT ELLIOT DIRECTED BY TIMUR BEKMABETOV EGOR BARANOV ANNA PARMAS ALEXANDER KOTT NIKOLAY BYLIGIN MAXIM POLINSKI PRODUCED BY TIMUR BEKMABETOV GALINA STRIJEVSKA WRITTEN BY JORA KRIJOVNIKOV DIMA LITVINENKO EVGENIA KHRIPKOVA EGOR CHICKANOV IVAN PETYKHOV JULIA GYLYN ROMAN NEPOMYNSHIN DIRECTORS OF PHOTOGRAPHY SERGEI TROFIMOV YURY KOROBEINIKOV LEVAN KAPANADZE SEMEN YKOVLEV ANTON JABIN IVAN LEBEDEV FILM EDITORS NIKOLAY BYLIGIN MAXIM POLINSKI EXECUTIVE PRODUCERS SERGEY BIRKOV EKATERINA OLEINIKOVA PRODUCTION DESIGNERS ANNA KOZLOVA ANASTASIA KYROPATKINA ANDREY BELAN COSTUME DESIGNER NATALIA ZANCHEVSKA MAKEUP ARTIST IGOR BOIKO ART DIRECTOR PAVEL PEREPEKIN SOUND ENGINEER IVAN TITOV POST PRODUCTION PRODUCER ELIZAVETA LEVANSKA
CAST
CORKLE DIANA ROSS
SANTA JENNIFER LOPEZ
LEMONDROP PITBULL
MR CLAUS ENRIQUE IGLESIAS
ELLIOTT CRAIG DAVID
HAZEL FAT JOE
WALTER BIG PUN
PEARNUTBUTTER WYCLEF JEAN
BLUEHERRY JERMAINE DUPRI
LUDEINKA DJ REINDEER I BRUNO IGNACIO ELF REPORTER 1 FIVE
BLIYZEN CROWD I CROWD MEMBER RADIO REPORTER BLUE
SECRET SECURITY GUARD CLYDE BLUR
REINDEER SWEDISH COACH YURY RUSSIAN COACH JULENE MOSHMEMIKA NSYNC
BOUNCER ELF DOMMER HENRIK SASHA REINDEER 8 SPICE GIRLS
OLGA DIDO
DASHER BRITNEY SPEARS
DANCER JAY Z
KITCHEN ELF ANGRY REINDEER PULSH COACH DESTINY S CHILD
COMPUTER TRANSLATOR SCOOTER
BLITZEEN BEASTIE BOYS
VIXEN NAS
VOCALS NICOLE KIDMAN
bee movie director timur b c tabbak
SONGS

FREE FREE FREE
PERFORMED BY PITBULL FEAT THERON THERON
RING
WRITTEN BY BELCALIS ALMANZAR DESMOND DENNIS JORDAN THORPE KEHLANI PARRISH KHARI CAIN MIKE RILEY NILA CHARLES
PRODUCED BY NEEDLZ SCRIBZ RILEY
PERFORMED BY CARDI B FEAT KEHLANI
COURTESY OF ATLANTIC RECORDS
WOLVES
WRITTEN BY SELENA GOMEZ CHRISTOPHER COMSTOCK ALI TAMPOSI ANDREW WATT BRIAN LEE LOUIS BELL
PRODUCED BY MARSHMELLO ANDREW WATT
PERFORMED BY SELENA GOMEZ X MARSHMELLO
COURTESY OF INTERSCOPE RECORDS
DIGNALE [FROM WHELLY X TAINY REMIX]
PERFORMED BY LESLIE GRACE BECKY G CNCO
COURTESY OF COLUMBIA PICTURES
ME GUSTA
PERFORMED BY NATTI NATASHA
ANYBODY
PERFORMED BY YOUNG THUG FEAT NICKI MINAJ
REGGAETON LENTO [REMIX]
WRITTEN BY LUIS ANGEL O NEILL ERIC PEREZ JADAN ANDINO JORGE CLASS YASHUA CAMACHO JEAN RODRIQUEZ CAMILLE PURCELL
PRODUCED BY ERIC PEREZ JORGE CLASS LUIS ANGEL O NEILL MATT RAD
PERFORMED BY CNCO LITTLE MIX
COURTESY OF SONY SYCO RECORDS
ONE KISS
WRITTEN BY ADAM WILES DUA LIPA JESSIE REYEZ
PERFORMED BY CALVIN HARRIS DUA LIPA
COURTESY OF COLUMBIA SONY RECORDS
BITCHES
WRITTEN BY TOVE LO ALI PAYAMI NICKI ADAMSSON ELIPHANT
PERFORMED BY TOVE LO FEAT CHARLI XCX ICONA POP ELLIPHANT AND ALMA
COURTESY OF ISLAND RECORDS
NAO PERCO MEU TEMPO
PERFORMED BY ANITTA
HOW TO LOVE
PERFORMED BY CASH CASH FEAT SOFIA REYES
CABALLERO
PERFORMED BY MODERATTO FEAT KAROL G
COPYRIGHT C 2018 TABBAK LLC
CGF
CINELAB SOUND MIX
CENTRAL SOUND
CINEMA FUND WWW FOND KINO RU
JM
FILM DIRECTION FX
Q
ADVFX
ROBOCAM
COLORKITCHEN
Q 2
S
DCP24
MUSIC
A
BAZELEVS
EL DORADO RU
CTC
CTC LOVE
A 2
TV TOK
SVERVIDEO
SBERBANK
MCDONALDS
PVD
333
Q 3
S7 AIRLNES
RIA NEWS
PRAVDA
YTV
RUSSIAN RADIO
VK
OK
MOSFILM
DOLBY DIGITAL IN SELECTED THEATRES
AMERICAN HUMANE ASSOCIATION
ALEX A
MPAA
IATSE
THE END
THE SNOW QUEEN MIRRORLANDS DIRECTED BY ALEKSEY SISILIN PRODUCED BY YURY MOSKVIN PAVEL STEPANOV VADIM VERESHAGIN BORIS MASHKOVSEV LISHA NIN VLADIMIR NIKOLAEV WRITTEN BY ALEKSEY SISILIN VLADIMIR NIKOLAEV ANDREY KORENKOV ALEKSEY ZAMISLOV STORY BY ROBERT LENCE VISUAL EFFECTS SUPERVISOR ALEKSEY ZAMISLOV PRODUCTION DESIGNERS ALEKSEY LAMKIN ZAMISLOV SUPERVISING ANIMATORS SERGEY VINOGRADOV ANDREY SKOROPAD KHRAPKO VLADIMIR ZAGORYIKO ASSOCIATE PRODUCERS ALINA LOSKYTOVA ANDREY KORENKOV PRODUCTION MANAGERS ALEXANDER BEZNOSENKO ANDREY KORENKOV GLEB VOLODKO SOUND ENGINEER MAXIM MAXIMOV ANIMATION PRODUCERS MIKHAIL MANAENKOV ALEKSEY BYTYSOV ANIMATION DIRECTORS SERGEY OSTANKOV ALEKSEY BOGATIREV REMIXED BY VLADIMIR LOSHAKOV SVYTOSLAV KONDAYROV ALEXANDER ZAGORYIKO KALIJIN DIRECTORS OF PHOTOGRAPHY VLADISLAV GONCHAROV DMITRI SMOLYKOV ALEKSEY SISILIN DMITRI LEVOCHKIN ALEKSEY LYMKIN MUSIC BY FABRIZIO MANCINELLI CO DIRECTED BY SOUNDTRACK CREATION LONDON SEFI CARMEL VOICE TALENT GERDA JENNIFER LOPEZ KAI DIANA ROSS ROLLAN PITBULL ALFISHA CRAIG DAVID THE KING FAT JOE THE SNOW QUEEN ENRIQUE IGLESIAS ARROG BIG PUN ADMIRAL WYCLEF JEAN LILIT JERMAINE DUPRI ORAL VERGARD UNA BABYSHKA AVKERS FIVE ATTMANSHA SHAMAN LAPALASHNSKA GALSHATAI BLUE
SONGS
IGNIS
PERFORMED BY ROMPASSO
PEGATE
PERFORMED BY IANCHINO FEAT PITBULL EL MICHA
IM A MESS
WRITTEN BY BEBE REXHA JUSSIFER JUSTIN TRANTER MEREDITH BROOKS AND SHELLY PEIKEN
PRODUCED BY JUSSIFER
PERFORMED BY BEBE REXHA
COURTESY OF WARNER RECORDS

IN ASSOCIATION WITH WARNER BROS
BACKIN IT UP
WRITTEN BY JORDAN THORPE BELCALIS ALMANZAR JOSHUA LOUIS HUIZAR SCRUGGS STUART JORDAN LOWERY RASHAWNNA GUY TODD SHAW
RAMONE GPPDEN BRYANT BELL

PRODUCED BY J LOUIS SYK SENSE EPIKH PRO
PERFORMED BY PARDISON FONTAINE FEAT CARDI B
COURTESY OF ATLANTIC RECORDS
BACK TO YOU
WRITTEN BY PARRISH WARRINGTON DIEDERIK VAN ELSAS AMY ALLEN MICAH PREMNATH SELENA GOMEZ
PRODUCED BY TRACKSIDE IAN KIRKPATRICK
COURTESY OF INTERSCOPE RECORDS
PIENSO EN TI
PERFORMED BY JOSS FAVELA BECKY G

BIG BANK
WRITTEN BY SEAN ANDERSON KEENON JACKSON ONIKA MARAJ NYE LEE JR DIJON MCFARLANE TAUHEED EPPS
PRODUCED BY DJ MUSTARD
PERFORMED BY YG FEAT 2 CHAINZ BIG SEAN AND NICKI MINAJ
COURTESY OF 4HUNNID CTE DEF JAM RECORDINGS
ELECTRICITY
WRITTEN BY MARK RONSON THOMAS WESLEY PENTZ DIANA GORDON ROMY MADLEY CROFT DUA LIPA PHILIP MECKSEPER JACOB OLOFSSON
RAMI DAWOD MAXIME CLEMENT PICARD

PERFORMED BY SILK CITY DUA LIPA FEAT DIPLO MARK RONSON
COURTESY OF COLUMBIA SONY RECORDS
MOONLIGHT
PERFORMED BY LIL XAN AND CHARLI XCX
GOALS
PERFORMED BY ANITTA
LLEGASTE TU
PERFORMED BY SOFIA REYES FEAT REYKON
DICEN
PERFORMED BY ANTONIO OROZCO FEAT KAROL G
CENTRAL PARTNERSHIP
CINEMA FUND WWW FOND KINO RU
COPYRIGHT C 2018 CENTRAL PARTNERSHIP LLC
| | |
| --- | --- |
| Output Production Manager | Linda Luong |
| Output Production Assistant | Madeleine McLaren |
CHARACTER FINALING COLUMBIA PICTURES AND HOODYAKOV PRODUCTION PRESENT IN ASSOCIATION WITH ORIGINAL FILM AND SCHOLASTIC ENTERTAINMENT INC AN SERGEY BEZRUKOV PRODUCTIONS INC RUSSIA 1 PRODUCTION GOOSEBUMPS 2 HAUNTED HALLOWEEN WRITTEN BY ANNA MATISON AND TIMUR EEZYUGABI STORY BY SERGEY DOVLATOV DIRECTOR OF PHOTOGRAPHY SERGEI TROFIMOV PRODUCTION DESIGNERS MYKHTAR MIRZAKEEV NAZIK KASPAROVA COSTUME DESIGNER YNA PAVLIDIS SOUND PAVEL YROSHENKO EXECUTIVE PRODUCER MARIA KARNEEVA MUSIC BY TIMUR EEZYUGABI EDITED AND DIRECTED BY ANNA MATISON VISUAL EFFECTS SUPERVISOR ALEXANDER KRAVCHENKO PRODUCED BY SERGEY BEZRUKOV
CAST
KELLY BEBE REXHA
SARAH CARDI B
SONNY SELENA GOMEZ
BEN BECKY G
CHO NATTI NATASHA
WALTER NICKI MINAJ
TYLER SAMANTHA JADE
TOMMY KATY PERRY
MRS CARTER BEYONCE KNOWLES
COOPER CHRISTINA AGUILERA
DEREK RITA ORA
TYLER S CREWE LITTLE MIX
VANESSA ARIANA GRANDE
MS RENNIE IGGY AZALEA
BEN S FATHER DUA LIPA
HOOVER DEMI LOVATO
TJ CHARLI XCX
PHARMECLET HAVANA BROWN
NANA MABEL
AWARD ALLY BROOKE
BRIDE DINAH JANE
DEAD LAUREN JAUREGUI
CYBERG NORMANI
ALLEN CAMILA CABELLO
MOMMALINE GWEN STEFANI
DAY OF THE DEAD KELLY ROWLAND
GOBLIN MICHELLE WILLIAMS
BANBEE DOJA CAT
RED GHOST HAILEE STEINFELD
VAMPIRE ANITTA
S SOFIA REYES
ROYAL TINASHE
BLAPPY KAROL G
SENOR DIANA ROSS
SONGS
ME SO BAD
WRITTEN BY TINASHE KACHINGWE TYRONE GRIFFIN JR KARIM KARBOUCH SIMON SCHRANZ FLOYD BENTLEY CHRISTIAN WARD MONTRELL
MARTINEZ ANDRE PROCTOR MAYLIA CAIEMI MARIE JONES CHRISTOPHER DOTSON MELE MOORE
PRODUCED BY HITMAKA DRE MOON BLWYRMND A1 WAVY
PERFORMED BY TINASHE FEAT TY DOLLA SIGN FRENCH MONTANA
COURTESY OF RCA RECORDS

JACKIE CHAN
WRITTEN BY TIJS VERWEST JULIAN DZEKO RAYNFORD HUMPHREY AUSTIN POST LOUIS BELL LUIS RAPOSO TORRES
PRODUCED BY TIЁSTO PREME JULIAN DZEKO WALLIS LANE LUIS RAPOSO TORRES
PERFORMED BY TIЁSTO AND DZEKO FEAT PREME AND POST MALONE
COURTESY OF MUSICAL FREEDOM RECORDS
MOVE TO MIAMI
WRITTEN BY ENRIQUE IGLESIAS ARMANDO PEREZ JORGE GOMEZ BILAL HAJJI JIMMY THORNFELDT MARTY JAMES JR ROTEM KRIS BARMAN SERVANDO PRIMERA JOSE GARCIA RICHARD COOK MEARS
PRODUCED BY JR ROTEM NITTI GRITTI WUKI
PERFORMED BY ENRIQUE IGLESIAS FEAT PITBULL
COURTESY OF RCA SONY LATIN RECORDS
FERRARI
PERFORMED BY BEBE REXHA
GIRLS LIKE YOU
PRODUCED BY JASON EVIGAN AND CIRKUT
PERFORMED BY MAROON 5 FEAT CARDI B
COMPOSED AND LYRICS BY ADAM LEVINE JASON EVIGAN HENRY WALTER BRITTANY TALIA HAZZARD GLEN MICHAEL STONE AND BELCALIS ALMANZAR
COURTESY OF INTERSCOPE RECORDS
UNDER LICENSE FROM UNIVERSAL MUSIC GROUP
ZOOTED
PERFORMED BY BECKY G FEAT FRENCH MONTANA AND FARRUKO
NO ME ACUERDO
WRITTEN BY NATALIA GUTIERREZ YASMIL MARRUFO RAFAEL PINA FRANK SANTOFIMIO MARIO CACERES JON LEONE GERMAN OSCAR HERNANDEZ JUAN G RIVERA
PRODUCED BY YASMIL MARRUFO FRANK SANTOFIMIO MARIO CACERES OSCARCITO JON LEONE
PERFORMED BY THALIA FEAT NATTI NATASHA
COURTESY OF SONY LATIN RECORDS
QUIEN SABE
PERFORMED BY NATTI NATASHA
JUSTICIA
PERFORMED BY SILVESTRE DANGOND AND NATTI NATASHA
BUENA VIDA
PERFORMED BY NATTI NATASHA AND DADDY YANKEE
ZUM ZUM [REMIX]
PERFORMED BY DADDY YANKEE FEAT PLAN B RKM AND KEN Y X NATTI NATASHA
BARBIE TINGZ
WRITTEN BY ONIKA MARAJ JEREMY REID
PERFORMED BY NICKI MINAJ
COURTESY OF YOUNG MONEY CASH MONEY RECORDS
FALL IN LINE
WRITTEN BY CHRISTINA AGUILERA JOHNNY SIMPSON MARK WILLIAMS AUDRA MAE JON BELLION
PRODUCED BY JON BELLION RAUL CUBINA MARK WILLIAMS JOHNNY SIMPSON
PERFORMED BY CHRISTINA AGUILERA FEAT DEMI LOVATO
COURTESY OF RCA RECORDS
FLAME

COMPANY

WRITTEN BY TINASHE KACHINGWE NOLAN LAMBROZA SIMON WILCOX ILSEY JUBER NASRI ATWEH
PERFORMED BY TINASHE
COURTESY OF RCA RECORDS

NO DRAMA
WRITTEN BY TINASHE KACHINGWE KIARL CEPHUS MIKKEL STORLEER ERIKSEN TOR ERIK HERMANSEN

PRODUCED BY STARGATE
PERFORMED BY TINASHE FEAT OFFSET
COURTESY OF RCA RECORDS
TEXT FROM YOUR EX

WRITTEN BY OKOGWU INA WROLDSEN TIMUCIN LAM DANIEL TRAYNOR
PRODUCED BY JAX JONES

PERFORMED BY TINIE TEMPAH FEAT TINASHE

COURTESY OF PARLOPHONE DISTURBING LONDON RECORDS

FADED LOVE
WRITTEN BY TINASHE KACHINGWE NAYVADIUS WILBURN SASHA SLOAN NOONIE BAO TOR ERIK HERMANSEN

PRODUCED BY STARGATE

PERFORMED BY TINASHE FEAT FUTURE

COURTESY OF RCA RECORDS
RING RING
WRITTEN BY TIMUCIN ALUO MARLON ROUDETTE MARK RALPH UZOECHI EMENIKE MABEL MCVEY CAMILLE PURCELL
PERFORMED BY JAX JONES FEAT MABEL AND RICH THE KID
COURTESY OF POLYDOR RECORDS
JACUZZI
PERFORMED BY GREICY ANITTA
CONMIGO REST OF YOUR LIFE
PERFORMED BY SOFIA REYES
TU PUM TUM
PERFORMED BY KAROL G AND SHAGGY FEAT EL CAPITAAN AND SEKUENCE
PRINCESA
PERFORMED BY TINI FEAT KAROL G
COPYRIGHT C 2018 SERGEY BEZRUKOV PRODUCTIONS INC LLC
KIMPAIIN
FIRST RENTAL
COLORKITCHEN
ALGOUS STUDIO
SERGEY BEZRUKOV PRODUCTIONS INC
DIVO
CLUEV
MYZTORG
TS U M
AMERICAN HUMANE
GEORGIA
MPAA
IATSE
ALEX A
COLUMBIA PICTURES AND HOODYAKOV PRODUCTION PRESENT IN ASSOCIATION WITH MARVEL AND PASCAL PICTURES AN MELNITSA ANIMATION STUDIOS AND CTB FILM COMPANY PRODUCTION IN ASSOCIATION WITH EPIC PICTURES AND CINEMA FUND DIRECTED BY KONSTANTIN BRONZIT PRODUCED BY SERGEI SELYANOV ALEXANDER BORUSKI WRITTEN BY VADIM MAXIM SVESHNIKOV KONSTANTIN BRONZIT MUSIC BY MIKHAILL CHERTISHEV PRODUCTION DESIGNERS JULIA MASLOVA DARIA IVANOVA SOUND ENGINEER VLADIMIR GOLOYNIN EDITED BY SERGEY GLEZIN VISUAL EFFECTS SUPERVISORS TATYANA RYMYNSEVA SHYBINA REMIXED BY ANDREY SALNIKOV OLGA LAVRENTIEVA MARINA EGOROVA ROMAN SMORODIN POLINA SMORODINA SVETLANA SHPIKINA KONSTANTIN BRONZIT SUPERVISING ANIMATOR ANNA NIKOLAEVA SPIDER MAN IN THE SPIDER VERSE THAT PERSON WHO HELPS OTHERS SIMPLY BECAUSE IT SHOULD OR MUST BE DONE AND BECAUSE IT IS THE RIGHT THING TO DO IS INDEED WITHOUT A DOUBT A REAL SUPERHERO SERGEY GLEZIN THANK YOU SERGEY GLEZIN AND KONSTANTIN BRONZIT FOR TELLING US WE ARENT THE ONLY ONES
CAST
MILES MORALES DIANA ROSS
PETER B PARKER PITBULL
GWEN STACY JENNIFER LOPEZ
UNCLE AARON ENRIQUE IGLESIAS
JEFFERSON DAVIS CRAIG DAVID
AUNY MAY FAT JOE
RIO MORALES BIG PUN
MARY JANE WYCLEF JEAN
SPIDER HAM JERMAINE DUPRI
PENI PARKER RITA ORA
SPIDER MAN NOIR CARDI B
DOC OCK BEBE REXHA
WILSON FISK CHARLI XCX
PETER PARKER DIDO
MISS CALLEROS BRITNEY SPEARS
BROKLYN VUSIONS SECURITY GUARD JAY Z
INTERSTING PERSON DESTINY S CHILD
STAN SCOOTER
GREEN GOBLIN ZEDD
LAST DUDE ELLEY DUHE
SCORPION BEASTIE BOYS
TOMBSTONE FIVE
SCIENTIST IN CAFETERIA BLUE
VANESSA FISK BLUR
BROKLYN FRIENDS NSYNC
BROKLYN VISIONS STUNDENT SPICE GIRLS
BROKLYN VISIONS TEACHERS GUCCI MANE
BROKLYN BYSTANDER POST MALONE
SONGS
FANTASER
WRITTEN BY ALEKSEY RIJOV
PERFORMED BY THE DISCO CRASH FEAT NIKOLAY BASKOV
COURTESY OF DISCOTEKA AVARIYA
STRANGERS
WRITTEN BY ASHLEY FRANGIPANE GREG KURSTIN
PERFORMED BY HALSEY FEAT LAUREN JAUREGUI
COURTESY OF ASTRALWERKS RECORDS
GIRLS
WRITTEN BY RITA SAHATCIU ORA KLENORD RAPHAEL ALI TAMPOSI JONNY COFFER BELCALIS ALMANZAR BRIAN D LEE ANDREW WOTMAN BENJAMIN DIEHL JORDAN THORPE BEBE REXHA
PRODUCED BY BEN BILLIONS JONNY COFFER ANDREW WATT
PERFORMED BY RITA ORA FEAT CARDI B BEBE REXHA AND CHARLI XCX
COURTESY OF ATLANTIC RECORDS
FETISH
WRITTEN BY ALEX SCHWARTZ JOE KHAJADOURIAN JONAS JEBERG CHLOE ANGELIDES BRETT MCLAUGHLIN GINO BARLETTA RADRIC DAVIS SELENA GOMEZ
PRODUCED BY JONAS JEBERG THE FUTURISTICS
PERFORMED BY SELENA GOMEZ FEAT GUCCI MANE
COURTESY OF INTERSCOPE RECORDS
CUANDO TE BESE
WRITTEN BY PAULO LONDRA CRISTIAN SALAZAR DANIEL ECHAVARRIA OVIEDO
PRODUCED BY OVY ON THE DRUMS JORGE FONSECA
PERFORMED BY BECKY G PAULO LONDRA
COURTESY OF SONY LATIN RECORDS
BONNIE AND CLYDE
PERFORMED BY COSCULLUELA FEAT NATTI NATASHA
CHUN LI
WRITTEN BY ONIKA MARAJ JEREMY REID
PERFORMED BY NICKI MINAJ
COURTESY OF YOUNG MONEY CASH MONEY RECORDS
IDGAF
WRITTEN BY DUA LIPA MNEK LARZZ PRINCIPATO SKYLER STONSTREET WHISKEY WATER
PRODUCED BY KOZ
COURTESY OF WARNER BROS RECORDS
SOLO
WRITTEN BY GRACE CHATTO JACK PATTERSON CAMILLE PURCELL DEMI LOVATO FRED GIBSON
PRODUCED BY CHATTO PATTERSON FRED MARK RALPH
PERFORMED BY CLEAN BANDIT FEAT DEMI LOVATO AND CAMILLE
COURTESY OF ATLANTIC RECORDS
VENENO
PERFORMED BY ANITTA
NOBODY BUT ME
PERFORMED BY SOFIA REYES FEAT PRINCE ROYCE
MI CAMA
PERFORMED BY KAROL G
UNITED BY LOVE
PERFORMED BY NATALIA OREIRO
HUMILITY
WRITTEN BY DAMON ALBAM JAMES FORD REMI KABAKA JR GEORGE BENSON
PRODUCED BY GORILLAZ FORD KABAKA
PERFORMED BY GORILLAZ AND GEORGE BENSON FEAT JACK BLACK
COURTESY OF PARLOPHONE WARNER BROS RECORDS
PLUS DE TOI
PERFORMED BY MARI FERRARI AND MONODEPTH FEAT KINNIE LANE
BACK AND FORTH
WRITTEN BY MARC KINCHEN MIKE KINTISH REBBECA CLAIRE HILL GUY ROBIN
PRODUCED BY MK MNEK JONAS BLUE
PERFORMED BY MK JONAS BLUE AND BECKY HILL
COURTESY OF SONY RECORDS
WHENEVER [KRIS KROSS AMSTERDAM X THE BOY NEXT DOOR FEAT CONOR MAYNARD COVER]
WRITTEN BY CONOR MAYNARD JOREN VAN DER VOORT ROBIN P FRANCESCO BAS VAN DAALEN JORDY SANDER HUISMAN LEX VAN BERKEL SHAKIRA TIM MITCHELL GLORIA ESTEFAN
PERFORMED BY SHAKIRA
COURTESY OF VIRGIN SPINNIN RECORDS
HIGHWAY
PERFORMED BY FILATOV AND KARAS VS ALIDA
CONNECTION
WRITTEN BY RYAN TEDDER BRENT KUTZLE ZACH SKELTON NOEL ZANCANELLA JACOB KASHER KEVIN FISHER
PRODUCED BY RYAN TEDDER BRENT KUTZLE ZACH SKELTON TYLER SPRY
PERFORMED BY ONE REPUBLIC
COURTESY OF INTERSCOPE MOSLEY RECORDS
BADUNKADUNK
PERFORMED BLV
LOW
WRITTEN PRODUCED AND PERFORMED BY LENNY KRAVITZ
COURTESY OF ROXIE BMG RECORDS
HAPPYLAND
WRITTEN BY JOY DEB OLA SVENSSON LINNEA DEB ANTON HARD AF SEGERSTAD
PRODUCED BY THE FAMILY
PERFORMED BY MANS ZELMERLOW
COURTESY OF WARNER MUSIC GROUP RECORDS
REBEL YELL
PERFORMED BY KLINGANDE AND KRISHANE
GIRLS GO WILD
PERFOMED BY LP
NATURAL
WRITTEN BY MATTIAS LARSSON DAN REYNOLDS BEN MCKEE JUSTIN DREW TRANTER DANIEL PLATZMAN WAYNE SERMON ROBIN FREDRIKSSON
PRODUCED BY MATTMAN AND ROBIN
PERFORMED BY IMAGINE DRAGONS
COURTESY OF KIDINAKORNER INTERSCOPE RECORDS
THE SHAPE [NICO DE ANDREA COVER]
PERFORMED BY STING
DAY BY DAY
PERFORMED BY SWANKY TUNES AND LP
GOALIE GOALIE
WRITTEN BY MOHOMBI CEDERIC LORRAN BLANCO THE EAR ARMANDO CHRISTIAN PEREZ ALEXANDRU COTOL ANDREI ROPCEA CEZAR CAZANO
PERFORMED BY ARASH NYUSHA PITBULL BLANCO
COURTESY OF POWERHOUSE RECORDS
HAPPY NOW
WRITTEN BY NOONIE BAO SARAH AARONS LINUS WIKLUND ANTON ZASLAVSKI ERIC BARKER
PRODUCED BY LOTUS IV ZEDD
PERFORMED BY ZEDD AND ELLEY DUHE
COURTESY OF INTERSCOPE RECORDS
COPYRIGHT C 2018 MELNITSA ANIMATION STUDIOS AND CTB FILM COMPANY LLC
MELNITSA ANIMATION
CINEMA FUND WWW FOND KINO RU
SONY PICTURES IMAGEWORKS
DEUTSCHER FILMFORDERFONDS
MFG BADEN WURTTMBERG
MEDIENBOARD BERLIN BRANDENBURG
MITTELDEUTSCHE MEDIENFORDERUNG
Q
FILMFORDERUNG HAMBURG SCHLESWING HOLSTEIN
CAPTURED WITH ALEX A
IMAX
SONY PICTURES IMAGEWORKS
MPAA
IATSE
DOLBY ATMOS + VISION
| | |
| --- | --- |
| Character Finaling Supervisor | Edwin Ng |
| Production Coordinator | Frances Dawson |
Character Finaling TDs
Nikhil Anand
Marco D'Ambros
Phil Jennings
Nacho Barahona
Elise Deglau
Will Pryor
Oliver Cook
Wei He
Nathan Rule
Luc Coté
Shannon Hochkins
Arthur Terzis
FINAL LAYOUT THE PRINCESS AND THE DRAGON
CAST
BARBARA DIANA ROSS
KOROLEVA JENNIFER LOPEZ
DRAGON PITBULL
DREW ENRIQUE IGLESIAS
JULIYS CRAIG DAVID
THE KING FAT JOE
BALSZAR BIG PUN
SHYT ARRI WYCLEF JEAN
NARRATOR JERMAINE DUPRI
GNOMES VSEKCHAK MOPHYJ SHYSTRIK DOOR FIVE
VOCALS NICOLE KIDMAN
DIRECTED BY MARINA NEFEDOVA
WRITTEN BY VASILI ROVENSKI
MUSIC BY ANTON GRYZLOV
FILM EDITOR LELA HITAROVA
SOUND ENGINEERS VADIM SOROKIN GENNADI MARCHENKO
LINE PRODUCERS ROMAN BORISEVICH VASILI ROVENSKI MAXIM ROGALSKI
EXECUTIVE PRODUCER ANDREY GONCHAROV
CO EXECUTIVE PRODUCERS ANDREY GALAEV IGOR KYDRYSEV ALEXANDER OKHOTA
PRODUCTION DESIGNERS ALENA ROMASHKINA IRINA KOVTYN EVGENIA DOPININA
SONGS
BETTER ON ME
PERFORMED BY PITBULL FEAT TY DOLLA SIGN
DINERO
WRITTEN BY BECALIS ALMANZAR CHARLES ANDERSON TOMMY BROWN DANIELLE CURIEL JERMAINE DENNY YESIA GONZALEZ LUIS KALAFF KHALED KHALED MOHOMBI MOUPONDO ALEXANDER AND JORDEN THORPE
PERFORMED BY JENNIFER LOPEZ FEATURING DJ KHALED AND CARDI B
COURTESY OF EPIC RECORDS
BY ARRANGEMENT WITH SONY MUSIC ENTERTAINMENT
LIGHT LIGHTNING
PERFORMED BY
HAVANA
BROWN
F
E
A

T
U
R
I
N
G
D
A
W
I
N

MI MALA [FROM SADKO REMIX]
WRITTEN BY RICARDO REGLERO MAURICIO REGLERO CAROLINA NAVARRO CAMILO ECHEVERRY MAX MATLUCK MARCO MASIS JON LEONE
PRODUCED BY TAINY
PERFORMED BY MAU Y RICKY AND KAROL G FEAT BECKY G LALI AND LESLIE GRACE
COURTESY OF SONY LATIN CTB FILM COMPANY RECORDS
TONTA
PERFORMED BY RKM AND KEN Y X NATTI NATASHA
ACCELERATE
WRITTEN BY CHRISTINA AGUILERA KANYE WEST MIKE DEATH CHE POPE ERNEST BROWN CARTON MAYS JR BIBI BOURELY ILSEY JUBER TAYRA PARX TYRONE GRIFFIN JR TAUHEED EPPS KIRBY LAURYEN DOCKERY
PRODUCED BY WEST DEAN POPE CHARLIE HEAT HONORABLE CNOTE ERIC DANCHICK
PERFORMED BY CHRISTINA AGUILERA FEAT TY DOLLA SIGN 2 CHAINZ
COURTESY OF RCA RECORDS
DIRTY SEXY MONEY
WRITTEN BY KARIM JHARBOUCH NICK VAN DE WALL NOONIE BAO ALEX COOK DAVID GUETTA CHARLOTTE AITCHISON
PRODUCED BY DAVID GUETTA AFROJACK SKRILLEX
PERFORMED BY DAVID GUETTA AND AFROJACK FEAT CHARLI XCX AND FRENCH MONTANA
COURTESY OF WHAT A MUSIC RECORDS
THE WAVE
PERFORMED BY PREGNANT BOY AND LEFT BRAIN FEAT DOJA CAT
MEDICINA
PERFORMED BY ANITTA
SO BEAUTIFUL A PLACE CALLED HOME
PERFORMED BY SOFIA REYES
KIT STUDIOS
CINEMA FUND WWW FOND KINO RU
NIKA DIGITAL
BRENDI
COPYRIGHT C 2018 BRENDI LLC
MONKEY KING RELOADED DIRECTED BY KIRILL PLETNEV WRITTEN BY DARIA GRASEVICH PRODUCED BY RYBEN DIDISHYN NIKOLAY LARIONOV ANDREY EPIFANOV OLGA PHILIPCHYK TATYANA PETRIK ASSOCIATE PRODUCER LARISA BLAJKO EXECUTIVE PRODUCER MARGARITA SHNEGAC DIRECTOR OF PHOTOGRAPHY MIKHAILL MILASHIN MUSIC AND MUSIC PRODUCED BY ARTEM MIKHAELNKIN PRODUCTION DESIGNER EKATERINA ZALETAEVA COSTUME DESIGNER TATYANA DOLMATOVSKA MAKEUP ARTIST MARIA MORZYNOCA CASTNG BY ANNA SELIVANOVA CO DIRECTED BY ANASTASIA NAYMOVA TATYANA MAKOVCHYK FILM EDITOR IRINA VOLKOVA SOUND ENGINEERS OLEG TATARINOV SERGEY KYRBATOV
CAST
SUNNY DIANA ROSS
GUGU JENNIFER LOPEZ
BILU PITBULL
KING ENRIQUE IGLESIAS
FIRE DEMON CRAIG DAVID
SKIN DEMON FAT JOE
WIND DEMON BIG PUN
OFFICER K WYCLEF JEAN
FU JERMAINE DUPRI
FANG FIVE
VOCALS NICOLE KIDMAN
SONGS
LA CULTURA
PERFORMED BY ALVARO SOLER

GLIMPSE

PERFORMED BY HAVANA BROWN AND HOLLYWOOD HOT SAUCE FEAT RICH THE KID
CARNAVAL
PERFORMED BY CLAUDIA LEITTE FEAT PITBULL
I LIKE IT
WRITTEN BY BELCALIS ALMANZAR BENITO OSORIO TONYY PABON MARCOS MASIS JESUS NIEYES MANNY RODRIGUEZ JORDAN THORPE ANTHONY WHITE VINCENT WATSON XAVIER VARGAS EDGER VARGAS BENNY BONILLA
PRODUCED BY J WHITE DID IT TAINY CRAIG KALLMAN INVINCIBLE
PERFORMED BY CARDI B BAD BUNNY AND J BALVIN
COURTESY OF ATLANTIC RECORDS
MAD LOVE
WRITTEN BY SEAN PAUL HENRIQUES MAJASTY JONES PIERRE DAVID GUETTA EMILY WARREN SHAKIRA RIPOLL JACK PATTERSON ROSINA RUSSELL GIORGIO TUINFORT INA WROLDSEN RAOUL LIONEL CHEN
PRODUCED BY DAVID GUETTA JACK PATTERSON JASON JIGZAGULA HENDRIQUES GIORGIO TUINFORT BANX AND RANX 1ST KLASE
PERFORMED BY SEAN PAUL DAVID GUETTA FEAT BECKY G
COURTESY OF ISLAND RECORDS
SHE FOR KEEPS
PERFORMED BY QUALITY CONTROL AND QUAVO FEAT NICKI MINAJ
YA ES HORA
PERFORMED BY ANA MENA AND BECKY G FEAT DE LA GHETTO
SIN PIJAMA
WRITTEN BY REBECCA GOMEZ NATALIA GUTIERREZ NATA CAMPANY KYLE SHEARER RAFAEL PINA RAMON AVALA GABRIEL RIVERA RICKY MONTANER MAU MONTANER JON LEONE CAMILLO ECHEVERRY
PRODUCED BY DADDY YANKEE GABY MUSIC
PERFORMED BY BECKY G NATTI NATASHA
COURTESY OF SONY LATIN RECORDS
GO TO TOWN
PERFORMED BY DOJA CAT
CAPITAL LETTERS
WRITTEN BY ELLIE GOULDING BLOODPOP RACHEL KEEN ELY WEISFELD ANDREW JACKSON HAILEE STEINFELD
PERFORMED BY HAILEE STEINFELD X BLOODPOP
PRODUCED BY BLOODPOP
ORCHESTRAL ARRANGEMENTS BY PETE ANTHONY AND DAVID BUCKLEY
HAILEE STEINFELD APPEARS COURTESY OF REPUBLIC RECORDS BLOODPOP APPEARS COURTESY OF GENPOP CORP
UNDER MANAGEMENT BY MASTOR CRAFT BLOOD COMPANY
FOR YOU [FIFTY SHADES FREED]
WRITTEN BY ANDREW WATT ALI TAMPOSI ALI PAYAMI
PERFORMED BY LIAM PAYNE AND RITA ORA
PRODUCED BY ALI PAYAMI FOR WOLF COUSINS PRODUCTIONS
ORCHESTRAL ARRANGEMENTS BY DAVID BUCKLEY
LIAM PAYNE APPEARS COURTESY OF HAMPTON RECORDS LIMITED UNDER EXELUSIVE LICENSE TO CAPITOL RECORDS UK
A DIVISION OF UNIVERSAL MUSIC OPERATION LIMITED RITA ORA APPEARS COURTESY OF ATLANTIC RECORDS UK
A WARNER MUSIC GROUP COMPANY
PERDENDO A MAO
PERFORMED BY SEAKRET AND JOJO MARONTTINNI FEAT ANITTA
MUEVELO
PERFORMED BY SOFIA REYES FEAT WISIN
PINEAPPLE
PERFORMED BY KAROL G
CINELEX
FILM POLYX
CINELAB SOUND MIX
CINEMA FUND WWW FOND KINO RU
MARS MEDIA ENTERTAINMENT
CINETRAIN
YANDEX STUDIO
FLAGMAN
NOVA MUSIC
GEORGIA
MPAA
IATSE
ALEX A
DOLBY ATMOS + VISION
IMAX
COPYRIGHT C 2018 MARS MEDIA ENTERTAINMENT CINETRAIN YANDEX STUDIO LLC
| | |
| --- | --- |
| Final Layout Supervisor | Paul Ross Anderson |
| Production Supervisor | ST ELECTRONICS PTE LTD |
Lead Artists
Fabian Müller
Eoin Murphy

Andrew Ritchie
Artists
Michael Anderson
Basel Bazlamit
Alison Kellom
Benjamin Wright
Oliver Askew
Cyrille Caron
Joe Levac
Carolina Jimenez Garcia
Sarah Back
Paul Cherry
Lachlan Phillips
Kevin Baker
Jimmy Gunawan
Sam Williams
| | |
| --- | --- |
| Pipeline TDs | Dan Schneider • Taisuke Tanimura • Beau Casey |
| Final Layout TD | Nick von Tagen |
VISUAL FX COLUMBIA PICTURES AND HOODYAKOV PRODUCTION PRESENT IN ASSOCIATION WITH HYPE FILM AND KINOVISTA AN AIDE AU CINEMAS DU MENDE MEDIA RIGHTS CAPITAL PRODUCTION A KIRILL SEREBRENNIKOV FILM HOTEL TRANSYLVANIA 3 A MONSTER VACATION THE END DIRECTED BY KIRILL SEREBRENNIKOV BASED ON THE BOOK BY NATALIA NAYMENKO PRODUCED BY ILYA STEWART MYRAD SMANN PAVEL BYRYA MIKHAILL VINOGENOV JACOB VASILEVSKI GEORGI CHYMBYRDZE YURY KOZIREV CO PRODUCERS SHARL EVRAR CHEHOV ILYA DJINCARADZE GALINA MALISHEVA SERGEY SHTERN EKATERINA YROSKA ASSOCIATE PRODUCERS KAROL BARATON IOANN KOMT PIER MAZAR EXECUTIVE PRODUCER OLGA ZORINA LINE PRODUCER ELIZAVETA CHALENKO WRITTEN BY MIKHAILL IDOV LILI IDOVA KIRILL SEREBRENNIKOV STORY BY N NAYMENKO AND I KAPITONOVA DIRECTOR OF PHOTOGRAPHY VLADISLAV OPELYNS PRODUCTION DESIGNER ANDREY PONKRATOV MAKEUP ARTIST TAMARA FRID COSTUME DESIGNER TATYANA DOLMATOVSKA REMIXED BY ALICE SOLOVIEVA AND FELIX JAEHN SOUND ENGINEER BORIS VOIT MUSIC PRODUCED BY ROMA ZVER GERMAN OSIPOV ANIMATION PRODUCER DMITRI BYLGAKOV FILM EDITOR YURY KARIKH CO DIRECTED BY NADEJDA ILYKEVICH
CAST
DRACULA DIANA ROSS
JONATHAN PITBULL
MAVIS JENNIFER LOPEZ
FRANKESTEIN FAT JOE
EUNICE BIG PUN
WAYNE WYCLEF JEAN
WANDA JERMAINE DUPRI
GRIFFIN PHARRELL WILLIAMS
MURRAY GWEN STEFANI
VAN KELSING JUSTIN TIMBERLAKE
ERICKA FIVE
DENNIS BLUE
STAN FISH MAN BLUR
THE KRAKEN JOE JONAS
CRYSTAL SPICE GIRLS
VLAD DIDO
GREMLINS BRITNEY SPEARS
GREMLIN PILOT JAY Z
GREMLIN STEWANDESS BEYONCE KNOWLES
PHONE VOICE KELLY ROWLAND
KESLEY TENITRA WILLIAMS
WITCH SCOOTER
BLOBBY BEASTIE BOYS
BABY BEBE REXHA
PUPPY BLOODY CARDI B
WINNIE RITA ORA
SUNNY CHARLI XCX
FRANKELADY NE YO
LUCY STEFFLON DON
AUSTRIAN BOY SELENA GOMEZ
MS HYDRABERG BECKY G
TINKLES NATTI NATASHA
BOB OZUNA
CHUPCABBRA CHRISTINA AGUILERA
SONGS
DONT SAY YOU LOVE ME
WRITTEN BY NATE CYPHET IAN KIRKPATRICK HENRIK BARMAN MICHAELSEN EDYARD FORRE ERFIJORD LISA SCINTA
PRODUCED BY KIRKPATRICK THE ELECTRIC
PERFORMED BY FIFTH HARMONY
COURTESY OF EPIC SYCO RECORDS
PERFECT
WRITTEN BY MATT RADOSEVICH NOONIE BAO SASHA SLOAN
PERFORMED BY TOPIC X ALLY BROOKE
COURTESY OF B1 RECORDS
CHRISTMAS MEDLEY
PERFORMED BY LEONA LEWIS AND DINAH JANE
LOVE LIES
WRITTEN BY KHALID ROBINSON NORMANI KORDEI HAMILTON JAMIL CHAMMAS RYAN VOJTESAK TAYLA PARKS
PRODUCED BY CHARLIE HANDSOME DIGI
COURTESY OF RCA RECORDS
NEVER BE THE SAME
WRITTEN BY CAMILA CABELLO ADAM FEENEY LEO RAMI DAWOD JACOB LUDWIG OLOFSSON NOONIE BAO SASHA YATCHENKO
PRODUCED BY FRANK DUKES JARAMI
COURTESY OF EPIC SYCO RECORDS
PUSH BACK
WRITTEN BY SHAFFER SMITH MIKKEL ERIKSEN TOR HERMANSEN BLETA REXHA STEPHANIE ALLEN
PRODUCED BY STARGATE
PERFORMED BY NE YO FEAT BEBE REXHA AND STEFFLON DON
COURTESY OF MOTOWN RECORDS
BARTIER CARDI
WRITTEN BY BELCALIS ALMANZAR SHAYAA ABRAHAM JOSEPH SAMUEL GOADE DARRYL MCCORKELL
PRODUCED BY 30 ROC CHEEZE BEATZ
PERFORMED BY CARDI B FEAT 21 SAVAGE
COURTESY OF ATLANTIC RECORDS
TODO COMIBIO
WRITTEN BY REBECCA MARIE GOMEZ
PRODUCED BY AC
PERFORMED BY BECKY G
COURTESY OF KEMOSABE RCA RECORDS
CRIMINAL
WRITTEN BY NATALIA GUTIERREZ JAN CARLOS OZUNA EGBERT ROSA JESUS NIEVES RAFAEL PINA VICENTE SAAVEDRA
PRODUCED BY HAZE
PERFORMED BY NATTI NATASHA X OZUNA
COURTESY OF PINA RECORDS
BIG ONE [BBK RMX BY DJ FREEKILL REMIX]
PERFORMED BY STEPHEN OAKS AND CRZY FEAT NICKI MINAJ AND GRAVY
ANYWHERE
WRITTEN BY RITA SAHATCIU ORA NOLAN LAMBRROZA ALEXANDRA TAMPOSI ALESSANDRO LINDBLAD NICHOLAS GALE ANDREW WOTMAN BRIAN LEE
PRODUCED BY ALESSO WATT SIR NOLAN
PERFORMED BY RITA ORA
COURTESY OF ATLANTIC UK RECORDS
1 NIGHT
PERFORMED BY MURA MASA AND CHARLI XCX
SO HIGH
PERFORMED BY DOJA CAT
MOSTRA TUA FORCA BRASIL
PERFORMED BY ANITTA AND THIAGUINHO FEAT FABIO BRAZZA AND ITAU
LA DAMA
PERFORMED BY KAROL G AND COSCULLUETA
SE ACABO EL AMOR
WRITTEN BY MATEO ACHRAF JANNUSI BILAL HAJJI LOPEZ JIMMY THORNFELDT JORGE MARTINEZ GOMEZ JOSE CARLOS GARCIA LIANDEL VEGUILLA MALAVE LUIS O NEILL MARCOS MASIS RAMON LEVADO MRTINEZ VICTOR VIERA MOORE
PERFORMED BY ABRAHAM MATEO X YANDEL+JENNIFER LOPEZ
COURTESY OF SONY ESPANA RECORDS
JUNGLE
PERFORMED BY PITBULL STEREOTYPES FEAT E 40 ABRAHAM MATEO
KATCHI
WRITTEN BY LEON BRIDGES NICK WATERHOUSE
PERFORMED BY OFENBACH VS NICK WATERHOUSE
MOHER
WRITTEN BY ALEKSEY RIJOV
PERFORMED BY BREAD X THE DISCO CRASH
COURTESY OF DISCOTEKA AVARIYA
COPYRIGHT C 2018 HYPE FILM AND KINOVISTA 2018
CINELAB SOUND MIX
COLORKITCHEN
GOGO
CINELAB
CNC
HYPE FILM
KINOVISTA
FRANCOIS
AN AIDE
IMAX
SONY PICTURES IMAGEWORKS
MPAA
DOLBY DIGITAL IN SELECTED THEATRES
IATSE
COLUMBIA PICTURES AND HOODYAKOV PRODUCTION PRESENT IN ASSOCIATION WITH MOSFILM KURIER FILM STUDIOS WHELLY DIRECTED BY ALEXANDER ARAVIN WRITTEN BY ALEKSEY BYZIN STORY BY PAVEL PAVLOV KOSOV DIRECTOR OF PHOTOGRAPHY ALIK TAGIROV PRODUCTION DESIGNER JULIA MAKYSHINA MUSIC BY YURI POTEENKO EDITED BY IRINA KOJEMYKINA EXECUTIVE PRODUCER GALINA SHADUR PRODUCED BY KAREN SHAKHNAZAROV
CAST
WHELLY DIANA ROSS
BELLA JENNIFER LOPEZ
PUTT PUTT PITBULL
KAISER ENRIQUE IGLESIAS
BEN CRAIG DAVID
SERGEANT STREET FAT JOE
MOMMA BIG PUN
FRANK WYCLEF JEAN
PARMO JERMAINE DUPRI
RUMBLIE BRAD RYAN BRYAN THE COMMENTATOR AMY FIVE
CRANK ROYSTON BODYGUARD JOE BLUE
TAXI 1 FEMALE PRISON VAN DIRECTOR BLUR
STUNTS
VOCALS NICOLE KIDMAN
SONGS
EL ANILLO
WRITTEN BY EDGAR EDGE BARRERA ANDRES CASTRO OSCAR OSCARCITO HERNANDEZ JESUS DALEPLAY HERRERA
PRODUCED BY HERNANDEZ CASTRO HEERA BARRERA STEVE MACKEY
PERFORMED BY JENNIFER LOPEZ
COURTESY OF NUYORICAN SONY LATIN RECORDS
AY MI DIOS
PERFORMED BY IAMCHINO FEAT PITBULL YANDEL
BE CAREFUL
WRITTEN BY BELCALIS ALMANZAR MATTHEW SAMUELS ANDERSON HERNANDEZ ADAM FEENEY JORDAN THORPE MARILYN ALAN BERGMAN ROBERT DIGGS LAURYN HILL CLIFFORD SMITH LAMONT HAWKINS DENNIS COLES GARY GRICE JASON HUNTER RUSSEL JONES COREY WOODS MARVIN HAMLISCH
PRODUCED BY BOI 1 DA FRANK DUKES VINYLZ
PERFORMED BY CARDI B
COURTESY OF ATLANTIC RECORDS
QUE NOS ANIMEMOS
PERFORMED BY AXEL FEAT BECKY G
MAYORES
WRITTEN BY SERVANDO PRIMERA MARIO CACERES PATRICK INGUNZA ALEXANDER CASTILLO BENITO ANTONIO MARTINEZ
PRODUCED BY JORGE FONSECA
PERFORMED BY BECKY G FEAT BAD BUNNY
COURTESY OF KEMOSABE SONY LATIN RECORDS
DIGANLE
PERFORMED BY LESLIE GRACE BECKY G
CHRISTMAS C MON
PERFORMED BY LINDSEY STRLING FEAT BECKY G
KRIPPY KUSH [REMIX]
PERFORMED BY FARRUKO AND TRAVIS SCOTT VS NICKI MINAJ FEAT BAD BUNNY X RVSSIAN
AMANTED DE UNA NOCHE
WRITTEN BY NATALIA GUTIERREZ BENITO MARTINEZ RAMON AYALA MICHAEL DELGADO ALEXIS GUUZMAN LUIAN NIEVES JEAN CARLOS PACHECO RAFAEL PINA JUAN RIVERA EDGAR SEMPER VARGAS XAVIER SEMPER VARGAS
PRODUCED BY DADDY YANKEE MIKEYTONE GABY MUSIC
PERFORMED BY NATTI NATASHA X BAD BUNNY
COURTESY OF PINA RECORDS
THE WAY LIFE GOES REMIX
WRITTEN BY SYMERE WOODS DONALD CANNON IVISON SMITH ANTHONY WEST JOSEPHINE GUCHT
PRODUCED BY DON CANNON IKE BEATZ
PERFORMED BY LIL UZI VERT FEAT NICKI MINAJ
COURTESY OF GENERATION NOW ATLANTIC RECORDS
BOYS
WRITTEN BY CASS LOWE JERKER HANSSON ARI LEFF EMILY WARREN INGRID ANDRESS MICHAEL POLLACK
PRODUCED BY JERKER OLOW HANSSON CASS LOVE
PERFORMED BY CHARLI XCX
COURTESY OF ASYLUM ATLANTIC UK RECORDS
PURPLE LIGHT
PERFORMED BY DOJA CAT AND ELLIPHANT
FICA TUDO BEM
PERFORMED BY SILVA FEAT ANITTA
NOW FOREVER
PERFORMED BY SOFIA REYES FEAT KHLEO THOMAS
EN LA CARA [SUA CARA SPANISH REMIX] [FROM SPACE CHICKEN]
PERFORMED BY MAJOR LAZER FEAT KAROL G
COURTESY OF COLUMBIA PICTURES
COPYRIGHT C 2018 MOSFILM LLC
MOSFILM
ALBERTA
Q
NEW MEXICO
MPAA
IATSE
PANAVISION
DOLBY ATMOS IN SELECTED THEATRES
SAG AFTRA
ARRI
Q
Q
TECHNICOLOR
DGC
DGC
UBCP
ACTRA
IMAX
AURO 111 BY BARCO
THE END
| | |
| --- | --- |
| VFX Supervisor | Blur Studio |
| 3D FX Department Supervisor | Ben Simons |
| Coordinators | Sandra Beerenbrock • Rachael Byrne |
Lead FX TDs
Dan Bethell
James Goodman
Marc Horsfield
Jason Simmons
Senior FX TDs
Douglas Creel
Ivan Larosa
Paul Waggoner
Rahul Deshprabhu
Kevin Manners
Chris Young
Frederic Fortin
Alessandro Nardini
Gyurl Kiss
Julia Retson
FX TDs
Andrei Allerborn
Goncalo Cabaca
Jesse Erikson
Andras Ikladi
Sam Loxton
Alex Oddbratt
Christophe Rodo
Mayur Samant
Ronen Tanchum
Piotr Barejko
Debbie Carlson
Raphaël Gadot
Carl Jackson
Michael Lyndon
Hector Ortiz
Yury Rudakov
Martin Sawtell
Stephen Tucker
Danielle Brooks
David Cunningham
David Gary
Daniel Jenkins
Clear Menser
Daniel Phillis
Kalman Ruszkai
Ron Schab
Andrew Brown
Matt Ebb
Christian Hernandez
Ej Lee
Srdjan Milosevic
Marc Picco
Santiago Salcedo
Rajiv Sharma
| | |
| --- | --- |
| Senior VFX Pipeline TD | Stephen Sloan |
| VFX Pipeline TDs | Van Aarde Krynauw • Jesse Lehrman |
CHARACTER FX SADKO
CAST
SADKO DIANA ROSS
FASTER SHYCHKA JENNIFER LOPEZ
BARRAKYDA PITBULL
NASTENKA ENRIQUE IGLESIAS
KHROMOI CRAIG DAVID
YSHA FAT JOE
KLESHNY BIG PUN
IGOR SKELET WYCLEF JEAN
KARAS JERMAINE DUPRI
VOJD NELLY
IVAN VSEVSLAVOVICH R KELLY
MAMA SADKO BEYONCE KNOWLES
DADDY SADKO SHAWN JAY Z CARTER
DIRECTED BY VITALI MYKHAMETONOV MAXIM VOLKOV
WRITTEN BY ALEXANDER ARKHIPOV DMITRI NOVOSELOV
STORY BY MAXIM VOLKOV AND SLAVA SA
BASED ON THE IDEA VICTOR ALISOV GENNADY MERKYLOVA
PRODUCTION DESIGNER ALEKSEY MOTAVIN
MUSIC BY ALEXANDER SAGIZOV
SOUND ENGINEER VLADIMIR GOLOYNIN
CO DIRECTED BY ALEXANDER PETROV
EXECUTIVE PRODUCERS VASILI KISELEV GEORGI GITIS
ASSOCIATE PRODUCER LION ELIN
CO PRODUCERS VITALI MYKHAYZANOV ARTHUR ABRAHAMANOV
LINE PRODUCER SERGEY SELYNOV
SONGS
SCARED [MICHAEL MIND PROJECT EDIT]
PERFORMED BY TERA AND PLAY SKILLZ FEAT AMANDA WILSON AND PITBULL
LA MODELO
WRITTEN BY JAN CARLOS OZUNA BELCALIS ALMANZAR JOSE APONTE CARLOS ORTIZ LUIS ORTIZ JUAN RIVERA VINCENTE SAAVEDRA JEAN PIERRE SOTO
PRODUCED BY YAMPI HI FLOW GAPY MUSIC CHRIS JEDAY
PERFORMED BY OZUNA FEAT CARDI B
COURTESY OF VP RECORDS
SOLA
WRITTEN BY REBECCA MARIE GOMEZ STEVEN DOMIGUEZ MARTIN RODRIGUEZ VICENTE
PRODUCED BY AC
PERFORMED BY BECKY G
COURTESY OF KEMOSABE RCA RECORDS
MY LOVE
PERFORMED BY WALE FEAT MAJOR LAZER WIZKID AND DUA LIPA
DAMN [E PARTMENT 3AM MIX]
PERFORMED BY DUST AND DIAMONDS AND TEAIRRA MARIE FEAT NICKI MINAJ
ECHAME LA CULPA
WRITTEN BY LUIS FONSI ALEJANDRO RENGIFO MAURICIO RENGIFO ANDREW TORRES
PERFORMED BY LUIS FONSI DEMI LOVATO
COURTESY OF UNIVERSAL LATIN REPUBLIC ISLAND RECORDS
MY LOVER
PERFORMED BY MABEL AND NOT3S
FAMILY FEUD
PERFORMED BY JAY Z FEAT BEYONCE
INDECENTE
WRITTEN BY ANITTA DJ YURI MARTINS BIGRAM JOHN ZAYAS FUEGO LUYO JUSTIN QUILIES
PRODUCED BY DJ YURI MARTINS DVLP JOSH GUDWIN
PERFORMED BY ANITTA
COURTESY OF WARNER MUSIC
TAO
PERFORMED BY DILE LUNA
MI MALA
PERFORMED BY MAU AND RICKY FEAT KAROL G
COPYRIGHT C 2018 CTB FILM COMPANY METRO GOLDWYN MAYER PICTURES LLC
MELNITSA ANIMATION STUDIOS
COLORKITCHEN
CTB FILM COMPANY
CINEMA FUND WWW FOND KINO RU
COLUMBIA PICTURES AND HOODYAKOV PRODUCTION PRESENT IN ASSOCIATION WITH BRENDI AND CINEMA FUND TWO TALIS
CAST
CAT MAX DIANA ROSS
BOBER BOB JENNIFER LOPEZ
VASYA BABY PITBULL
BEAR ENRIQUE IGLESIAS
NICK CRAIG DAVID
VIK FAT JOE
ZAKA ZIK ZYK BIG PUN WYCLEF JEAN JERMAINE DUPRI
SKRTCHERY FIVE
COMPUTER BLUE
ANIMALS BLUR
DIRECTED BY VASILI ROVENSKI NATALIA NILOVA VICTOR AZEEV WRITTEN BY VASILI ROVENSKI STORY BY VYASHESLAV BELYEV
DIRECTOR OF PHOTOGRAPHY FEDOR MEZHSEV MUSIC BY IVAN URIPIN PRODUCTION DESIGNER LARISSA STYPENKOVA
FILM EDITOR EDWARD NYRITDINOV SOUND ENGINEER VADIM SOROKIN EXECUTIVE PRODUCER ANDREY GONCHAROV
LINE PRODUCERS ROMAN BORISEVICH VASILI ROVENSKI MAXIM ROGALSKI
SONGS
NO LIMIT [REMIX]
PERFORMED BY G EAZY FEAT ASAP ROCKY CARDI B FRENCH MONTANA BELLY JUICY J
GOT U READY OR NOT
PERFORMED BY KOKAB
ENGLAND LOST
WRITTEN BY MICK JAGGER MATT CLIFFORD
COURTESY OF INTERSCOPE POLYDOR RECORDS
TELL ME YOU LOVE ME
WRITTEN BY KIRBY LAURYEN ALAY BHATTACHRYAN JOHN HILL
PRODUCED BY STINT JOHN HILL
PERFORMED BY DEMI LOVATO
COURTESY OF HOLLYWOOD ISLAND SAFEHOUSE RECORDS
TAKE IT OFF
WRITTEN BY JONATHAN SMITH LIANDEL VEGUILLA MALAVE REBECCA MARIE GOMEZ ETC
PERFORMED BY LIL JON FEAT YANDEL AND BECKY G
COURTESY OF BME UNIVERSAL REPUBLIC FRESH PRODUCTIONS KEMOSABE RECORDS
AFTER THE AFTERPARTY
WRITTEN BY CHARLOTTE AITCHISON MILEC MCCOLLUM RACHEL KEEN FRED GIBSON SOPHIE XEON MS ERIKSEN TE HERMANSEN EYELAR MIRZAZADEH
PRODUCED BY STARGATE FRED SOPHIE AG COOK
PERFORMED BY CHARLI XCX FEAT LIL YACHTY
COURTESY OF ASYLUM ATLANTIC UK RECORDS
CHASING SHADOWS
PERFORMED BY JAMIE DRASTIK FEAT PITBULL HAVANA BROWN
FINE LINE
PERFORMED BY NOT3S FEAT MABEL
TOP OFF
WRITTEN BY KHALED KHALED SHAWN CARTER NAYVADIUS WILBURN BEYONCE KNOWLES CARTER JOSEPH ZARRILLO
PRODUCED BY ZARRILLO DJ KHALED BEYONCE
PERFORMED BY DJ KHALED FEAT JAY Z FUTURE BEYONCE
COURTESY OF EPIC RECORDS
ROMANCE COM SAFADEZA
PERFORMED BY WESLEY SAFADAO E ANITTA
GANAS DE TI
PERFORMED BY KAROL G
KIT STUDIO
TRITONA FILM
NIKA DIGITAL
CINEMA FUND WWW FOND KINO RU
BRENDI
COPYRIGHT C 2018 BRENDI LLC
| | |
| --- | --- |
| Lead Character FX TD | Michael Goldfarb |
Character FX TDs
Alejandro Garrido Portocarrero
Marion Mahu
Agustin Schilling
Muzaffer Korkut
Stephanie Molk
Kun Yin
James Parente
Christophe le Derout
Niral Rajani
| | |
| --- | --- |
| Character FX Technical Assistant | Michael Hart |
==LIGHTING KIKORIKI DEJA VU DIRECTED BY DENIS CHERNOV WRITTEN BY DMITR YKOVENKO DENIS CHERNOV MUSIC BY MARINA LANDA SERGEY VASILIEV PRODUCED BY ILYA POPOV FEDOR BONDAКCHUK DMITRI RYDOVSKI VOICE TALENT CHIKO DIANA ROSS KRASH JENNIFER LOPEZ PIN MARC ANTHONY ROSA FAT JOE WALLY BIG PUN DOKKO WYCLEF JEAN ROBBER JERMAINE DUPRI CARLIN DEPECHE MODE BERRY GEORGE MICHAEL KYPES KROTOBOSS BARMEN SIMONE AND SIMARIA IMPRESSARIO BEBE REXHA MANDARIN CARDI B VIKING SELENA GOMEZ TELEPHONE CAMERA BECKY G ALBINA NATTI NATASHA SABINA NICKI MINAJ RISAR SAMANTHA JADE DINO CHRISTINA AGUILERA MALO RITA ORA MAL KATY PERRY PRODUCTION DESIGNER OLGA OVINNIKOVA SOUND ENGINEERS IGOR YKOVLEV DENIS DYLOV REMIXED BY DMITRI BORGALEVSKI EXECUTIVE PRODUCER JULIA OSENTINSKA LINE PRODUCER NADEJDA KYZNESOVA SUPERVISING PRODUCER OLEG MYRANOV SUPERVISING TECHNICAL DIRECTOR ANATOLI PROKHOROV
SONGS
ZUN ZUN ROMPIENDO CADERAS REMIX
PERFORMED BY WISIN Y YANDEL FT PITBULL CALDERON
ISLAND GIRLS
PERFORMED BY HOOD CELEBRITYY FEAT CARDI B JOSH X AND YOUNG CHOW
RAKE IT UP
WRITTEN BY MARIO MIMS MICHAEL WILLIAMS II ONIKA MARAJ TODD SHAW
PRODUCED BY MIKE WILL MADE IT 30 ROC
PERFORMED BY YO GOTTI AND MIKE WILL MADE IT FEAT NICKI MINAJ
COURTESY OF EPIC EMPIRE RECORDS
YOU DA BADDEST
WRITTEN BY NAYVADIUS WIBURN ONIKA MARAJ NOEL FISHER ANDRE PRICE
PRODUCED BY GO GRIZZLY DETAIL
PERFORMED BY FUTURE FEAT NICKI MINAJ
COURTESY OF A1 FREEBANDZ REPUBLIC RECORDS
COMING HOME
WRITTEN BY WAYNE HECTOR TOM BARNES BEN KOHN PETE KELLEHER
PRODUCED BY SIGMA TMS
PERFORMED BY SIGMA AND RITA ORA
COURTESY OF 3 BEAT PRODUCTIONS RECORDS
NEW RULES
WRITTEN BY CAROLINE AILLIN EMILY WARREN AND IAN E KIRKPATRICK
PERFORMED BY DUA LIPA
COURTESY OF WARNER RECORDS

UNDER LICENSE FROM WARNER MUSIC GROUP
FINDERS KEEPERS
PERFORMED BY MABEL FEAT KOJO FUNDS
WALK ON WATER
WRITTEN BY MARSHALL MATHERS HOLLY HAFERMANN BEYONCE KNOWLES
PRODUCED BY SKYLAR GREY RICK RUBIN
PERFORMED BY EMINEM FEAT BEYONCE
COURTESY OF AFTERMATH SHADY INTERSCOPE RECORDS
VAI MALANDRA
WRITTEN BY ISAAC DANIEL JUNIOR LARISSA MACHADO BRANDON GREEN
PERFORMED BY ANITTA MC ZAAZ AND MAEJOR FEAT TROPKILLAZ AND DJ YURI MARTINS
COURTESY OF WARNER LATINA RECORDS
EROS MI TODO
PERFORMED BY KAROL G FEAT KEVIN ROLDAN
COLORKITCHEN
NEVAFILM
CINEMA FUND WWW FOND KINO RU
ROSTELEKOM
IMAGEMOVERS
COPYRIGHT C 2018 ART PICTURES STUDIO
FOX 2000 PICTURES AND MEDIA TREST PRESENT IN ASSOCIATION WITH COLUMBIA PICTURES AND HOODYAKOV PRODUCTION AN RUSSIA CINEMA FUND SILVER PICTURES PRODUCTION DUCK DUCK GOOSE DIRECTED BY KIM DRYJININ PRODUCED BY OLEG ANTIPOV LINE PRODUCER DMITRI SHERBANOV SCREENPLAY BY ANDREY NAZAROV DIRECTOR OF PHOTOGRAPHY DMITRI TRIFOMOV PRODUCTION DESIGNER ALEXANDER SYVOROV MUSIC BY MIKHAILL KOSTILEV STORY BY VLADIMIR MEDINSKI COSTUME DESIGNER SOFIA MYZILEVSKA MAKEUP ARTIST MARIA DRYJININA SOUND ENGINEER POLINA VOLNENKINA CO DIRECTED BY EKATERINA SMIRNOVA FILM EDITOR ALEKSEY MILAKOV
CAST
PENG DIANA ROSS
CHI JENNIFER LOPEZ
CHIO PITBULL
BANZERY ENRIQUE IGLESIAS
CARL CRAIG DAVID
JIN JING FAT JOE
BING BIG PUN
LARRY WYCLEF JEAN
FRANZLER JERMAINE DUPRI
GLINS FIVE
EDNA BLUE
STANLEY BLUR
FROG NSYNC
CRAZY EYES SPICE GIRLS
VOCALS NICOLE KIDMAN
SONGS
CONTROL
PERFORMED BY WISIN FEAT PITBULL
YOU ALREADY KNOW
WRITTEN BY FERGIE DUHAMEL WILLIAM ADAMS ONIKA TANYA MARAJ JAMES BROWN ANTONIO HARDY
PRODUCED BY WILL I AM
PERFORMED BY FERGIE FEAT NICKI MINAJ
COURTESY OF RETROFUTURE BMG RECORDS
MOTORSPORT
WRITTEN BY QUAVIOUS MARSHALL KLARI CEPHUS KIRSHNIK BALL ONIKA MARAJ BELCALIS ALMANZAR SHANE LINDSTROM TIM KEVIN GOMRINGER
PRODUCED BY MURDZ BEATZ CUBEATZ
PERFORMED BY MIGOS NICKI MINAJ AND CARDI B
COURTESY OF QUALITY CONTROL MUSIC CAPITOL MOTOWN RECORDS
YOUR SONG
WRITTEN BY ED SHEERAN STEVE MAC
PERFORMED BY RITA ORA
COURTESY OF ATLANTIC UK RECORDS
PASSIONFRUIT
PERFORMED BY MABEL
PERFECT
WRITTEN BY ED SHEERAN
PRODUCED BY ED SHEERAN WILL HICKS
PERFORMED BY BEYONCE FEAT ED SHEERAN
COURTESY OF ASYLUM ATLANTIC RECORDS
MACHIKA
WRITTEN BY JOSE BALVIN LARISSA MACHADO ALEJANDRO RAMIREZ CLYDE SERGIO NARAIN JONATHAN BRYAN THIEL SKY ROMPIENDO
PRODUCED BY CHUCKIE CHILDS PLAY
PERFORMED BY J BALVIN X JEON X ANITTA
COURTESY OF CAPITOL UNIVERSAL LATIN RECORDS
COMO TU NINGUNA
PERFORMED BY LAFAME FEAT KAROL G
COPYRIGHT C 2018 MEDIA TREST LLC
SCADNAVA
LANFROM
EASTCAST
FIRST RENTAL
KINODOCTOR
PAVLOV
MOSFILM
DOLBY DIGITAL IN SELECTED THEATRES
CINEMA FUND
LENFILM
NEVAFILM
MEDIA TREST
F
RUSSIA
RUSSIA 2
RUSSIA 3
GEORGIA
ARRI
MPAA
IATSE
THE END
| | |
| --- | --- |
| Lighting Supervisor | ARRI CSC |
Lead Lighters
Nick Epstein • Rudy David Grossman • Matt Estela • Etienne Marc
Frederic Soumagnas • Jeremy Squires • Bernard O Ceguerra, p.e.
Denis Gauthier • Kate Choi
Production Coordinators
Georgina Lovering • Ana Ramos Dominguez • Astrid Scholte • Natalie Miller • Angela Chang
Senior Lighting TDs
Mark Bailey
Glen Gustafson
Jing Jing Liu
Cinzia Pegorin
Richard Sur
Mert Yamak
Paul Burton
Hebert Heinsche
Matthieu Molina
Francesco Sansoni
Martin Tardif
Hyemee Choi
Edward Lee
Hajime Nakamura
Shun Sing
Jensen Toms
Robert Frick
Snowy Leo
Adele Ng
Bill Spradlin
Lo Wai Kwong
Lighting TDs
Kunal Ayer
Chan Ho Pong Terry
Stefano di Noia
Maxime Gallois
John Iskandar
Ryan Kirby
Vina Kao Mahoney
Robert O'Neill
Alessandro Riberti
Diego Sernande
Guillaume Thimus
Kye Wein-Skeates
Matthew Bell
Vivian David
Rachael Dunk
Daniel Hayes
Guillaume Jobst
Alan Ledger
Daniel Malig
Mike Parker
Andy Rosen
Richard Simko
Mathieu Ullmann
Christophe Brejon de Lavergnee
Simon Carlile
Nick Deobar
Robert East
JD Imhof
Jeffrey J Johnson
Joung Hoon Lee
Will McCrate
Kaustubh Patil
Matthieu Rouxel
Domenick Simpson
Thomas Verly
Guillermo Arambulo del Rio
  Antonio Carrasco Pinto
  Pol Chanthasartratsamee
  Alexandra Diaz de Cerio
Timothy Kenyon
Carlos Lucas Picazo
Thierry Mesnage
Brais Perez Pallas
Rodrigo Ribeiro Guimaraes
  Gordon Spencer de Haseth
Mark Wainwright
Additional Lighters
Romain Arnoux
Marq Faulkner
Carl Leon Ross
Angus Bencke
Sebastien Gourdal
Quan Tran
Elliott Broutin
Axel Graux
Khai Tuck Wong
Sanjay Chand
Annick Harmel - Tourneur
  Tzyy Wei (Lawrence) Huang
Lighting Finishing Team VODOROD PICTURES AND ART PICTURES STUDIO PRESENT IN ASSOCIATION WITH RUSSIA 1 AND CINEMA FUND AN CTC MEDIA NMG MEDIA PRODUCTION GNOMES ALONE DIRECTED BY OLEG TROFIM PRODUCED BY MIKHAILL VRYBEL ALEXANDER ANDRISHENKO FEDOR BONDARCHUK DMITRI RYDOVSKI VYASHESLAV MYRYGOV EXECUTIVE PRODUCER MIKHAILL KITAEV LINE PRODUCER ALINA TYJLOVA WRITTEN BY OLEG MACHOVICHKO ANDREY ZOLOTAREV MUSIC PRODUCED BY ANTON BELYEV DIRECTOR OF PHOTOGRAPHY MIKHAILL MILASHIN PRODUCTION DESIGNER JANNA PAKHOMOVA MAKEUP ARTIST IRINA LASHKO COSTUME DESIGNER DARIA ZONOVA CASTING BY JULIA MARINA ELENA MIKHAILOVA CEO ART PICTURES STUDIO DENIS BAGLAI CEO VODOROD ALEXANDER VRYBEL PRODUCER GR ELENA NELIDOVA UNIT PRODUCTION MANAGER DENIS POPOV FIRST ASSISTANT DIRECTOR SERGEY DOSENKO VISUAL EFFECTS SUPERVISOR OLEG CHEMODYROV SECOND ASSISTANT DIRECTOR ELENA MASLENNIKOVA CHOREOGRAPHY OLEG GLYSHKOV FILM EDTOR ALEXANDER ANDRISHENKO MUSIC BY ANTON BELYEV DMITRI SELIPANOV SOUND FLYSOUND EXECUTIVE MUSIC PRODUCER SERGEY BOLSHANOV VFX SUPERVISOR DMITRI SHIROKOV POST PRODUCTION PRODUCER EKATERINA LEE COLORIST ANDREY MESHNYKIN CSI REMIXED BY EFFECT BABOCHKI
CAST
CHLOE DIANA ROSS
LIAM PITBULL
CATHERINE JENNIFER LOPEZ
BRITTANY ENRIQUE IGLESIAS
QUICKSILVER CRAIG DAVID
ALPHA BRAVO CHARLIE BEASTIE BOYS
TREY FAT JOE
CHELSEA BIG PUN
COOK WYCLEF JEAN
STUNTS
LEAD TROGGS ADDITIONNAL TROGGS JERMAINE DUPRI
MEGA TROGG ADDITIONAL TROGGS FIVE
ADDITIONAL TROGGS BLUE
JESS BLUR
CHLOE S VIRTUAL ASSISTANT NSYNC
LOOP GROUP SPICE GIRLS
SONGS
MOST GIRLS
WRITTEN BY HAILEE STEINFELD RYAN TEDDER ZACH SKELTON TIM SOMMERS JEREMY DUSSOLLIET ASIA WHITEARCE
PRODUCED BY RYAN TEDDER ZACH SKELTON ONE LOVE CHRIS O RYAN
COURTESY OF REPUBLIC RECORDS
SLEDEGEHAMMER
WRITTEN BY SIA FURLER JESSE SHATKIN AND ROBYN RIHANNA FENTY
PRODUCED BY JESSE SHATKIN
PERFORMED BY RIHANNA
COURTESY OF WESTBURY ROAD ENTERTAINMENT LLC ROC NATION
BOOTY BOOTY
PERFORMED BY SENSATO FEAT PITBULL
THE ANTHEM REMIX
PERFORMED BY MACHEL AND PITBULL FEAT LIL JON
NI ROSAS NI JUGUETES REMIX
PERFORMED BY PAULINA RUBIO FEATURING PITBULL
ALMOST LIKE PRAYING
WRITTEN BY LIU MANUEL MIRANDA
PRODUCED BY TROOKO
COURTESY OF ATLANTIC RECORDS
FFF
PERFORMED BY BEBE REXHA FEAT G EAZY
THE WAY I ARE DANCE WITH SOMEBODY
WRITTEN BY BLETA REXHA LIL WAYNE JONAS JEBERG JOEL LITTLE CLARENCE COFFEE JR SHANNON RUBICAM GEORGE MERRILL
JACOB KASHER
PERFORMED BY BEBE REXHA FEAT LIL WAYNE
COURTESY OF WARNER BROS RECORDS
BACK TO YOU
WRITTEN BY LOUIS TOMLINSON NICHOLAS GALE PABLO BOWMAN RICHARD BOARDMAN SARAH BLANCHARD
PRODUCED BY DIGITAL FARM ANIMALS TOMMY DANVERS
PERFORMED BY LOUIS TOMLINSON FEAT BEBE REXHA DIGITAL FARM ANIMALS
COURTESY OF SYCO EPIC 78 RECORDS
LIGHT MY BODY UP
WRITTEN BY DAVID GUETTA JULIEN MARTINEZ ESTER DEAN ONIKA MARAJ NICK VAN DE WALL DWAYNE CARTER JR KIRILL SLEPUKHA DANILL SHILOVSKII
PERFORMED BY DAVID GUETTA FEAT NICKI MINAJ AND LIL WAYNE
COURTESY OF WHAT A MUSIC PARLOPHONE ATLANTIC RECORDS
PULL UP
PERFORMED BY CARDI B
TALK ABOUT FOREVER
PERFORMED BY MABEL AND TATE MODERN
WILL I SEE YOU
PERFORMED BY POO BEAR FT ANITTA
FREEDOM
WRITTEN BY JONNY COFFER BEYONCE CARLA MARIE WILLIAMS DEAN MCINTOSH KENDRICK LAMAR FRANK TIRADO ALAN JOHN LOMAX SR
PRODUCED BY COFFER BEYONCE JUST BLAZE
COURTESY OF PARKWOOD ENTERTAINMENT COLUMBIA RECORDS
HELLO
PERFORMED BY KAROL G AND OZUNA
THUNDER
WRITTEN BY DAN REYNOLDS WAYNE SERMON BEN MCKEE DANIEL PLATZMAN ALEXANDER GRANT JAYSON DEZUZIO
PRODUCED BY ALEX DA KID JAYSON DEZUZIO
PERFORMED BY IMAGINE DRAGONS
COURTESY OF INTERSCOPE KIDINAKORNER RECORDS
COPYRIGHT C MMXVII VODOROD PICTURES ART PICTURES STUDIO AND RUSSIA 1 2017 LLC
PIXEL BEARS
KINOPOST
ASTERMAN
DOBRO
COLORKITCHEN
DCP24
CINELEX
FLYSOUND
KIT STUDIO
DOLBY ATMOS IN SELECTED THEATRES
VODOROD PICTURES
EFFECT BABOCHKI
ART PICTURES STUDIO
RUSSIA 1
TWENTIETH CENTURY FOX
RUSSIAN
MUSIC
TRCOLORTA
CANON
BOSSO
CCM
THE SNOW QUEEN
OKSOE
GLAMOUR
HELLO
OX
RENTA CAM
SVS
AMEDIA
SKY CINEMA
CINEMA FUND WWW FOND KINO RU
PETER RABBIT A COLUMBIA PICTURES AND HOODYAKOV PRODUCTION PRESENTATION IN ASSOCIATION WITH UNITED INTERNATIONAL PICTURES AND UNIVERSAL PICTURES AN DROOG DROOGA FILMS PEAK MEDIA VERSUS PICTURES PRODUCTION DIRECTED BY ALEKSEY NYJIN SCRIPT BY NIKOLAY KYLIKOV ALEKSEY NYJIN KOSTYN MAIER CAMERA KIRILL KLEPALOV PRODUCED BY SERGEY KORNIKHIN NIKOLAY KYLIKOV ALEKSEY NYJIN ALENA KREMER EKATERINA KONONENKO ILYA NAISHULLER MUSIC BY DMITRI LANSKOI EMELYNOV PRODUCTION DESIGNER MARGARITA ABLAEVA EXECUTIVE PRODUCERS RYBEN ADAMYN JULIA TSVITKO FILM EDITOR AVET OGANESYN CASTING BY ANASTASIA BAGIROVA
CAST
IN ORDER OF APPERANCE
PETER RABBIT PITBULL
MR TOD ENRIQUE IGLESIAS
MR JEREMY FISHER CRAIG DAVID
MR TIGGY WINKLE FAT JOE
BENJAMIN BUNNY BIG PUN
OLD MR MCGREGOR WYCLEF JEAN
FLOPSY JERMAINE DUPRI
MOPSY MARC ANTHONY
COTTON TAIL DIANA ROSS
BEA JENNIFER LOPEZ
STUNTS
FIVE BLUE BLUR NSYNC SPICE GIRLS
SONGS
MEANT TO BE
WRITTEN BY BLETA REXHA TYLER HUBBARD JOSH MILLER DAVID GARCIA
PRODUCED BY DAVID GARCIA WILSHIRE
PERFORMED BY BEBE REXHA FEAT FLORIDA GEORGIA LINE
COURTESY OF WARNER BROS RECORDS
BODAK YELLOW
WRITTEN BY BECALIS ALMANZAR DIEUSON OCTAVE KLENORD RAPHAEL JORDAN THORPE ANTHONY WHITE LAQUAN GREEN
PRODUCED BY J WHITE DID IT LAQUAN GREEN
PERFORMED BY CARDI B
COURTESY OF ATLANTIC RECORDS
KISSING STRANGERS
WRITTEN BY ONIKA MARAJ JUSTIN TRANTER MATTIAS LARSSON ROBIN FREDRIKSSON
PRODUCED BY MATTMAN AND ROBIN
PERFORMED BY DNCE FEAT NICKI MINAJ
COURTESY OF REPUBLIC RECORDS
THINKING OF YOU
PERFORMED BY DUA LIPA
THINKING OF YOU
PERFORMED BY MABEL
ALL NIGHT
WRITTEN BY DIPLO BEYONCE HENRY ALLEN TIMOTHY THERON THOMAS ILSEY JUBER AKIL KING JARAMYE DANIELS ANDRE BENJAMIN PATRICK BROWN ANTWAN PATTON
COURTESY OF PARKWOOD ENTERTAINMENT COLUMBIA RECORDS
LET ME GO
WRITTEN BY ALEXANDRA TAMPOSI ANDREW WOTMAN BRIAN LEE ALESSANDRO LINBALD JAMIE LIDELL
PRODUCED BY ALESSO ANDREW WATT
PERFORMED BY HAILEE STEINFELD AND ALESSO FEAT FLORIDA GEORGIA LINE AND WATT
COURTESY OF REPUBLIC RECORDS
IS THAT FOR ME
WRITTEN BY POO BEAR ALESSANDRO LINDBLAD ANITTA
PERFORMED BY ALESSO FEAT ANITTA
COURTESY OF WARNER LATINA RECORDS
A ELLA
PERFORMED BY KAROL G
RUSSIA WILL WIN
WRITTEN BY ALEKSEY RIJOV
PERFORMED BY THE DISCO CRASH
COURTESY OF DISCOTEKA AVARIYA
DRIVING AROUND [PROVIDERS REMIX]
PERFORMED BY MR 305 FEAT PITBULL DAVID RUSH AND VEIN
CHEGASTE
WRITTEN BY KANY GARCIA
PERFORMED BY ROBERTO CARLOS AND JENNIFER LOPEZ
COURTESY OF NUYORICAN SONY MUSIC LATIN RECORDS
WILD THOUGHTS
WRITTEN BY JAHRON BRAITHWAITE KHALED KHALED ROBYN FENTY BRYSON TILLER JERRY DUPLESSIS WYCLEF JEAN DAVID MCRAE MARVIN MOORE HOUGH CARLOS SANTANA
PRODUCED BY DJ KHALED PARTYNEXTDOOR CARLOS SANTANA
PERFORMED BY DJ KHALED FEAT RIHANNA BRYSON TILLER
COURTESY OF WE THE BEST MUSIC GROUP EPIC RECORDS
SIGN OFT HE TIMRS
WRITTEN BY HARRY STYLES JEFF BHASKER MITCH ROWLAND RYAN NASCI ALEX SALIBLAN TYLER JOHNSON
COURTESY OF COLUMBIA RECORDS
GALWAY GIRL
WRITTEN BY ED SHEERAN AMY WADGE DAMIAN MCKEE EAMON MURRAY JOHNNY MCDAID LIAM BRADLEY NIAMH DUNNE SEAN GRAHAM FOY VANCE
PRODUCED BY MIKE ELIZONDO ED SHEERAN
COURTESY OF ASYLUM ATLANTIC RECORDS
MALIBU
WRITTEN BY MILEY CYRUS OREN YOEL
COURTESY OF RCA RECORDS
ME ENAMORE
WRITTEN BY SHAKIRA RAYITO
PRODUCED BY SHAKIRA RAYITO RUDE BOYZ AC KEVIIN ADG
COURTESY OF ACE RECORDS
LUST FOR LIFE
PERFORMED BY LANA DEL REY FEAT THE WEEKND
TIRED
WRITTEN BY MIKE NEEDLE MARCUS ARNBEKK LARS KRISTIAN ROSNESS DANIEL BRYER FREDRIK BORCH OLSEN GUNNAR GREVE GAVIN WIGGLESWORTH ALAN WALKER OLIVER GREEN ANDRES FROOEN
PRODUCED BY LARS KRISTIAN ROSNESS ANDRES FROOEN GUNNAR GREVE MARCUS ARNBEKK CARL HOVIND FREDRIK BORCH OLSEN ALAN WALKER
PERFORMED BY ALAN WALKER FEAT GAVIN JONES
COURTESY OF MER MUSIKK RECORDS
FIRST TIME
MUSIC BY JEREMY CHACON JONAS KALISCH ALEXSEI VLASENKO HENRIK MEINKE JULIAN PERRETTA
LYRICS BY FANNY HULTMAN ELLIE GOULDING JENSON VAUGHAN SARA HJESLLSTROM
PRODUCED BY HITIMPULSE KYGO
PERFORMED BY KYGO FT ELLIE GOULDING
COURTESY OF SONY ULTRA RECORDS
RUN
PERFORMED BY FOO FIGHTERS
THERE FOR YOU
WRITTEN BY BRETT MCLAUGHLIN MARTIN GARRITSEN BEN BURGESS WILLIAM LOBBAN BEAN TROYE SIVAN MELLET JESSIE THOMAS
PRODUCED BY COOK CLASSICS MARTIN GARRIX BART SCHOUDEL
PERFORMED BY MARTIN GARRIX AND TROYE SIVAN
COURTESY OF STMPD EPIC AMSTERDAM SONY NETHERLANDS RECORDS
HAVANA
WRITTEN BY CAMILA CABELLO JEFFERY WILLIAMS FRANK DUKES BRITTANY HAZZARD ALI TAMPOSI BRAIN LEE ANDREW WATT PHARRELL WILLIAMS LOUIS AND KAAN GUNESBERK
PERFORMED BY CAMILA CABELLO FEAT YOUNG THUG AND PHARRELL WILLIAMS
PRODUCED BY FRANK DUKES AND MATT BECKLEY
COURTESY OF EPIC RECORDS AND SYCO MUSIC
BY ARRANGEMENT WITH SONY MUSUC ENTERTAINMENT
HOME
WRITTEN BY RICHARD COLSON BAKER JACOB LESLIE HAWKENS DAVID ANDREW PRAMIK DAVID PHELPS DAVID CHARLES SNYDER ROBERT GILLES AND SAM HARRIS
PRODUCED BY DAVID PRAMIK
CO PRODUCED BY D PHELPS
PERFORMED BY MACHINE GUN KELLY X AMBASSADORS AND BEBE REXHA
MACHINE GUN KELLY APPEARS COURTESY OF EST 19XX BAD BOY INTERSCOPE RECORDS
X AMBASSADORS APPEAR COURTESY OF KID KOHNER INTERESCOPE RECORDS
BEBE REXHA APPEARS COURTESY OF WARNER BROS RECORDS INC
CROWN
WRITTEN BY KYLE TREWARTHA MICHAEL TREWARTHA SARA AARONS AND CAMILA CABELLO
PRODUCED BY GREY
PERFORMED BY CAMILA CABELLO AND GREY
CAMILA CABELLO APPEARS COURTESY OF SYCO EPIC RECORDS
A DIVISION OF SONY MUSIC ENTERTAINMENT
ALL NIGHT
WRITTEN BY MIKE GAZZO MICHELLE BUZZ LAUREN JAUREGUI STEVE AOKI JUSTIN GAMMELLA
COURTESY OF ULTRA RECORDS
COPYRIGHT C 2018 DROOG DROOGA FILMS LLC
SOUNDPOSTPRO
MOSFILM
KOSMOSFILM
CGF
DOLBY DIGITAL
CANON
Q
RENTAPHOTO
LIGHT PRODUCTION
ALEX MILLER
VK
YANDEX
CADILLAC
GONKA HERO
ALEX FITNESS
DROOG DROOGA FILMS
PEAK MEDIA
VERSUS PICTURES
RUSSIAN
NSW GOVERNMENT
AUSTRALIAN GOVERMENT
SCREEN AUSTRALIA
PANAVISION
MPAA
| | |
| --- | --- |
| Lead Lighter | Andrew Daffy |
Michael Farley
Megan Ralph
Gordon Kam
Thomas Revill
Zhen-Jock Lau
Nicholas Young
Jianxiong Li
OUTPUT TECHNOLOGY SUPPORT COLUMBIA PICTURES AND HOODYAKOV PRODUCTION PRESENT IN ASSOCIATION WITH CINEMA FUND AND EPIC PICTURES AN MELNITSA ANIMATION STUDIOS AND CTB FILM COMPANY PRODUCTION CLOUDY WITH A CHANCE OF MEATBALLS 2 DIANA ROSS JENNIFER LOPEZ EMINEM FRENCH MONTANA JUSTIN TIMBERLAKE RICKY MARTIN CRAIG DAVID NAYER ELLIE GOULDING DIRECTED BY VLADIMIR TOROPCHIN PRODUCED BY SERGEI SELYANOV ALEXANDER BORYSKI SCREENPLAY BY ALEXANDER BORYSKI STORY BY SVETLANA SACHENKO MUSIC BY MIKHAILL CHERTISHEV FILM EDITOR SERGEY GLEZIN SOUND ENGINEER VLADIMR GOLOYNIN PRODUCTION DESIGNER SVETLANA DEGTYREVA CASTING BY NATALIA MOSKALINOVA
CAST
FLINT LOCKWOOD DIANA ROSS
SAM SPARKS JENNIFER LOPEZ
TIM LOCKWOOD EMINEM
CHESTER V FRENCH MONTANA
BRENT MCHALE JUSTIN TIMBERLAKE
MANNY RICKY MARTIN
STEVE CRAIG DAVID
EARL DEVEREAUX NAYER
BARB ELLIE GOULDING
BARRY DILL PICKLE BEASTIE BOYS
SENTINEL LOUISE LIVE CORP SCIENTIST SCOOTER
SENTINEL PETER LABCOAT FIVE
FLINITLY MCCALLAHAN IDEA PANTS GUY BLUE
YOUNG FLINT JERMAINE DUPRI
PATRICK PATRICKSON R KELLY
CAL DEVEREAUX PITBULL
STUNTS
VOCALS NICOLE KIDMAN
SONGS
TO THE ONLY TENDER
MUSIC BY I AZAROV
WORDS BY R LISITS
PERFORMED BY LYUBOV USPENSKAYA
COURTESY OF MYSTERY RECORDS
DOLL [CHINKONG PRODUCTION MIX]
WRITTEN BY ALEKSEY RIJOV
PERFORMED BY THE DISCO CRASH
COURTESY OF DISCOTEKA AVARIYA
MORE THAN LOVE
PERFORMED BY ARTIK PRES ASTI
COURTESY OF SELFMADE MUSIC
TAKE PARADISE
PERFORMED BY ANI LORAK
COURTESY OF ELLO RECORDS
REACH OUT
PERFORMED BY DIMA BILAN
COURTESY OF ELLO RECORDS
FIRST LOVE LAST LOVE
PERFORMED BY IRINA ALLEGROVA AND SLAVA
COURTESY OF STARPRO RECORDS
MIRRORS
DIRECTED BY E TSARIK
PERFORMED BY GRIGORY LEPS AND ANI LORAK
COURTESY OF MELOMAN VIDEO
JACKIE KENNEDY
WRITTEN BY SHELLBACK OLA SVENSSON JACK AND COKE
PRODUCED BY OSCAR HOLTER KRISTOFER OSTERGREN JON BORDON
PERFORMED BY OLA
GIRLFRIEND
SCREENPLAY BY D PANOV
DIRECTED BY S IVANOV
MUSIC BY A YANKOVSKY
LYRICS BY S IVANOV
PERFORMED BY PROPAGANDA
COURTESY OF MELOMAN VIDEO
FIRESTARTER
WRITTEN BY SAMANTHA JADE DAVID MUSUMECI ANTHONY EGIZIL
PRODUCED BY DNA SONGS
PERFORMED BY SAMANTHA JADE
COURTESY OF SONY RECORDS
LET S FLY
PERFORMED BY TAMERLAN AND ALENA OMARGALIEVA
CONTAINS A SAMPLE OF JUST LIKE HEAVEN
PERFORMED BY DJ SMASH AND SHAHZODA
BURN
WRITTEN BY RYAN TEDDER GREG KURSTIN NOEL ZANCANELLA BRENT KUTZIE
PERFORMED BY ELLIE GOULDING
COURTESY OF POLYDOR RECORDS
IM WITH YOU
MUSIC BY T LEONTIEV
LYRICS BY D TOLSTOV
DIRECTED BY GOSH VOLEV
PERFORMED BY STAS PIEKHA
SAY SOMETHING
WRITTEN BY IAN AXEL CHAD KING MIKE CAMPBELL
PRODUCED BY DAN ROMER
PERFORMED BY A GREAT BIG WORLD FEAT CHRISTINA AGUILERA
COURTESY OF EPIC RECORDS
EXOTIC
WRITTEN BY PITBULL PRIYANKA CHOPRA REDONE
COURTESY OF INTERSCOPE 2101 DESTHITS RECORDS
ME AND MY GIRLS
WRITTEN BY ALYSON BROOKE KARLA CABELLO LAUREN JAUREGUI NORMANI KORDEI DINAH JANE HANSEN JULIAN BUNETTA
PATRICK JAMES BLANCO BEAU ALEXANDRE DOZIER JOHN RYAN
PRODUCED BY BUNETTA BIANCO DOZIER ILYA SALMANZADEH
PERFORMED BY 5TH HARMONY
COURTESY OF SYCO EPIC RECORDS
DR JEKYII AND MR FAME
PERFORMED BY BLACK CARDS
I B ON DAT
PERFORMED BY MEEK MILL AND FRENCH MONTANA FEAT FABOLOUS AND NICKI MINAJ
DNA
WRITTEN BY THOMAS BARNES PETER KELLEHER BEN KOHN IAIN JAMES PERRIE EDWARDS JESY NELSON LEIGH ANNE PINNOCK
JADE THIRLWALL
PRODUCED BY TMS
PERFORMED BY LITTLE MIX
COURTESY OF SYCO RECORDS
WORK
WRITTEN BY IGGY AZALEA THE INVISIBLE MEN TROCON MARKOUS ROBERTS NATALIE SIMS
PRODUCED BY THE INVISIBLE MEN 1ST DOWN OF FKI
COURTESY OF DEF JAM RECORDINGS VIRGIN EMI RECORDS
SETTLE DOWN
WRITTEN BY GWEN STEFANI TONY KANAL TOM DUMONT
PRODUCED BY SPIKE STENT
PERFORMED BY NO DOUBT
COURTESY OF INTERSCOPE RECORDS
WHAT I LIKE
PERFORMED BY CHARLI XCX
CAKE
PERFORMED BY BOBBY BRANCKINS FEAT TINASHE
DRUNK IN LOVE
WRITTEN BY BEYONCE KNOWLES NOEL FISHER SHAWN CARTER ANDRE ERIC PROCTOR RASOOL DIAZ BRIAN SOKO TIMOTHY
MOSLEY JEROME HARMON
PRODUCED BY DETAIL KNOWLES TIMBALAND J ROC BOOTS DRE MOON SOKO DIAZ
PERFORMED BY BEYONCE FEAT JAY Z
COURTESY OF PARKWOOD ENTERTAINMENT COLUMBIA RECORDS
CONTAINS A SAMPLE OF ЛЮБИМЫЙ БРАТИК МНЕ ЗВОНИТ
CONTAINS A SAMPLE OF ВРЕМЕНА ГОДА ЗИМА
PERFORMED BY ANTONIO VIVALDI

COLORKITCHEN
CINEMA FUND WWW FOND KINO RU
GALAXY
MIDI CINEMA
NEVAFILM
SONY PICTURES IMAGEWORKS
CLOUDY WITH A CHANCE OF MEATBALLS DIRECTED BY VADIM S C DISNEY
COPYRIGHT C 2013 MELNITSA ANIMATION STUDIOS AND CTB FILM COMPANY LLC
LOUISIANA ENTERTAINMENT
ARRI MEDIA
DELUXE
MPAA
IATSE
KODAK MOTION PICTURE FILM
DOLBY DIGITAL IN SELECTED THEATRES
SDDS IN SELECTED THEATRES
DATASAT DIGITAL SOUND IN SELECTED THEATRES
OPEN SEASON SCARED SILLY IN ASSOCIATION WITH CINEMA FUND BAZELEVS AND TOO MUCH PRODUCTION DIRECTED BY JORA KRIJOVNIKOV PRODUCED BY ALEKSEY KAZAKOV JORA KRIJOVNIKOV TIMUR BEKMABETOV SERGEY KORNIKHIN CO PRODUCER MARIA ZATLOVSKA WRITTEN BY ALEKSEY KAZAKOV JORA KRIJOVNIKOV BASED ON THE STORY BY AN OSTROSKO DIRECTORS OF PHOTOGRAPHY IVAN LEBEDEV MAXIM SHIKORENKO SOUND ENGINEER PRODUCTION DESIGNED BY ELDAR KAPHALEV COSTUMES DESIGNED BY NATALIA ZACHENSKA MAKEUP ARTIST VALERIA NIKYLINA
CAST
ELLIOT JENNIFER LOPEZ
RABBIT DESTINY S CHILD
RABBIT 2 VICTORIA S SECRET
MISTER WEENIE CRAIG DAVID
BOBBY GWEN STEFANI
BOB SLIM THUG
BOOG DIANA ROSS
GISELLE CHRISTINA MILIAN
REILLY TIMOTHY TIMBALAND MOSLEY
O TIP JUSTIN TIMBERLAKE
SHAW AGNES CARLSSON
WERELWOLF EVE
DEPUTY TRINA
IAN USHER RAYMOND
TERE HUGGER MAN JASMINE THOMPSON
EDNA FELIX JAEHN
TREE HUGGER LADY ROBIN SCHULZ
ED CHRIS BROWN
MCSQUIZZY JASON DERULO
BUDDY R KELLY
DEPUTY NELLY
ROSIE WYCLEF JEAN
MARIA JERMAINE DUPRI
MARCIA IGGY AZALEA
SHIERIFF ARIANA GRANDE
GORDY ENRIQUE IGLESIAS
BETH WHITNEY HOUSTON
SERGE FAT JOE
DENI BIG PUN

MCSQUIZZY ALIAUNE AKON THIAM

VOCALS NICOLE KIDMAN
SONGS
MAMA
PERFORMED BY BURITO
COURTESY OF VELVET MUSIC
CASTLE IN THE SNOW
PERFORMED BY KADEBOSTANY
LIFT
PERFORMED BY PIZZA
I BELIEVE IN LOVE
PERFORMED BY VINTAGE FEAT M E G AND N E R A K
COURTESY OF VELVET MUSIC
YOU ARE NOT LIKE THAT
PERFORMED BY JULIANNA KARAULOVA
COURTESY OF ELLO RECORDS
YOU ARE SO
PERFORMED BY MC DONI FEAT NATALIE
COURTESY OF BLACK STAR RECORDS
AINT NOBODY LOVES ME BETTER
WRITTEN BY HAWK WOLINSKI
PERFORMED BY FELIX JAEHN FEATURING JASMINE THOMPSON
COURTESY OF POLYDOR ISLAND RECORDS
SUN GOES DOWN
WRITTEN BY ROBIN SCHULZ TOM HAVELOCK
PERFORMED BY ROBIN SCHULZ FEATURING JASMINE THOMPSON
COURTESY OF TONSPIEL WARNER MUSIC GROUP RECORDS
FIVE MORE HOURS
WRITTEN BY ERICK ORROSQUIETA JOHN RYAN JULIAN BUNETTA CHRISTOPHER BROWN
PERFORMED BY DEORRO X CHRIS BROWN
COURTESY OF ULTRA PRMD RECORDS
BOOK OF LOVE
PERFORMED BY FELIX JAEHN FEAT POLINA
LUSH LIFE
WRITTEN BY EMANUEL ABRAHAMSSON MARCUS SEPEHRMANESH LINNEA SODAHI FRIDOLIN WALCHER CHRISTOPH BAUSS IMAN
CONTA HULTEN
PRODUCED BY FREEDO SHUKO
PERFORMED BY ZARA LARSSON
COURTESY OF TEN EPIC SONY RECORDS
PIENSAS
PERFORMED BY PITBULL FEAT GENTE DE ZONA
BITCH BETTER HAVE MY MONEY
WRITTEN BY JAMIL M PIERRE BADRILLA BOURELLY ROBYN FENTY JACQUES WEBSTER KANYE WEST EBONY OSHUNRINDE
PRODUCED BY DEPUTY WEST TRAVIS SCOTT WONDAGURL KUK HARRELL
PERFORMED BY RIHANNA
COURTESY OF ROC NATION WESTBURY ROAD ENTERTAINMENT RECORDS
CHRISTMAS [LITTLE MIX COVER]
PERFORMED BY BABY PLEASE COME HOME
COOL FOR THE SUMMER
WRITTEN BY DEMI LOVATO SAVAN KOTECHA MAX MARTIN ALEXANDER ERIK KRONLUND ALI PAYAMI
COURTESY OF HOLLYWOOD ISLAND SAFEHOUSE REPUBLIC RECORDS
DROP THAT KITTY
WRITTEN BY TYRONE GRIFFIN JR CHARLOTTE AITCHISON
PRODUCED BY STARGATE CASHMERE CAT
PERFORMED BY TY DOLLA SIGN FEAT CHARLI XCX AND TINASHE
COURTESY OF ATLANTIC RECORDS
CONTAINS A SAMPLE OF FANCY FROM HOW TO TRAIN YOUR DRAGON 2
WRITTEN BY AMETHYST AMELIA KELLY CHARLOTTE AITCHISON GEORGE ASTASIO JASON PEBWORTH JONATHAN CHRISTOPHER
SHAVE KURTIS MCKENZIE
PRODUCED BY THE INVISIBLE MEN THE ARCADE
PERFORMED BY IGGY AZALEA FEAT CHARLI XCX
COURTESY OF DEF JAM RECORDINGS TWENTIETH CENTURY FOX FILM CORPORATION VIRGIN EMI RECORDS
WARRIOR
WRITTEN BY JONAS SAEED NICLAS KINGS LUCIANA CAPORASO NICK CLOW SABI
PERFORMED BY HAVANA BROWN
COURTESY OF ISLAND RECORDS AUSTRALIA
RITMO PERFEITO
PRODUCED BY VARIOUS
PERFORMED BY ANITTA
COURTESY OF WARNER MUSIC RECORDS
OPEN SEASON DIRECTED BY ILYA M C CTB MELNITSA
COPYRIGHT C 2015 BAZELEVS LLC
RENTA CAM
CINELAB
SVS
VOLNA FX
CINELAB SOUND MIX
CINELEX
TREKHMER
BAZELEVS
MUSIC
NOVA MUSIC
AIRA
AERODINAMIKA
Q
AVTO RADIO
PRAVDA
TELE
WOMAN RU

MAXIM
VK
KARAOKE

RU
JINN
VEGAS


Q
QIWI


TRASSA

BANBK

SENNHEISER

CINEMA FUND WWW FOND KINO RU
FILMED IN PANAVISION
NY STATE
AMERICAN HUMANE ASSOCIATION
MPAA
IATSE
DOLBY DIGITAL IN SELECTED THEATRES
| | |
| --- | --- |
| Lead Lighting TD | Jens Jebens |
Lighting Department TDs
Olivier Beierlein
Daniel Flood
Stefano Tabacco
Nicolas Dufort
Mathew Mackereth
Oleksandr Vozniuk
Dmitriy Eretick
Tatsuya Nakamura
Michal Roopavataram
| | |
| --- | --- |
| Senior Graphics Programmer | Stephane Bertout |
| Shader Writers | Daniel Dresser • Simon Bunker |
Technical Assistants
Samuel Maniscalco
Richard Murphy
Wei Ning
Daniel O'Keefe
Gozde Sener
COMPOSITING COLUMBIA PICTURES AND HOODYAKOV PRODUCTION PRESENT IN ASSOCIATION WITH KERNER ENTERTAINMENT COMPANY AND HEMISPHERE MEDIA CAPITAL AN RUSSIA 1 BAZELEVS PRODUCTION SUPPORTED BY CINEMA FUND THE SMURFS 2 LINE PRODUCER AND DIRECTOR OLGA HARINA CO DIRECTED BY DMITRY KISELEV ALEXANDER KOTT KARPILOVSKI LEO GABRIADZE ANTON MERGEDICHEV EKATERINA TELEGINA ZAYR ZASEEV PRODUCED BY TIMUR BEKMABETOV IVA STROMILOVA SCREENPLAY BY OLGA HARINA ANNA MATISON KSENIA MCHEDLIDZE STORY BY ROMAN NEPONYSHIN DIRECTORS OF PHOTOGRAPHY SERGEI TROFIMOV MIKHAILL MILASHIN ANDREY VAKORIN PETR DYHOVSNOI IVAN LEBEDEV MARAT ADELSHIN MUSIC BY OLEG KARPACHEV PAVEL ESENIN EDITED BY MARIA LIKHACHEVA VISUAL EFFECTS SUPERVISOR ALEXANDER GOROKHOV MUSIC PRODUCED BY ALEKSEY KOZIN EXECUTIVE PRODUCERS ALEXANDRA REMIZOVA YURY MIROSHNICHENKO PRODUCTION DESIGNERS DMITRI ONISHENKO ELENA TRAVKINA COSTUME DESIGNERS MARIA SHVACHKINA ANNA MYDEVICH MAKEUP ARTISTS ELENA HABAROVA ALINA NAZAROVA NASTYA ZSADZE PITBULL STROMAE ENRIQUE IGLESIAS WITH JENNIFER LOPEZ AS SMURFETTE AND NICKI MINAJ AS GARGAMEL
CAST
GARGAMEL NICKI MINAJ
PATRICK PITBULL
VICTOR STROMAE
GRACE ENRIQUE IGLESIAS
BLUE SELENA GOMEZ
AS HERSELF JORDANA BREWSTER
ROOM SERVICE WALTER BECKY G
NEW YORK TAXI DRIVER ADELE
TOAD MAN SAMANTHA JADE
PREGNANT MOM KATY PERRY
PEANUT MOM CHRISTINA AGUILERA
PEANUT FATHER RITA ORA
MOTHER WITH CAMERA ARIANA GRANDE
CURIOUS DAD IGGY AZALEA
SINGLE MOM DEMI LOVATO
WOMAN IN BOX CHARLI XCX
HOTEL SOUS CHEF HAVANA BROWN
CANDY MAN R3HAB
LIL WAYNE
TOURIST WITH COFFEE CUP GWEN STEFANI
PALAIS GARNIER SECURITY GUARD BEYONCE KNOWLES
PENAUT KID SHAWN JAY Z CARTER
HOTEL DESK MANAGER KELLY ROWLAND
CAT MAN IN AUDIENCE NELLY
PREGRANT MODELS R KELLY
BUSTA RHYMES
LL COOL J
SHAGGY
AZRAEL MICHELLE WILLIAMS
ELWAY BEBE REXHA
STUNTS
SMURFETTE JENNIFER LOPEZ
VEXY MARC ANTHONY
PAPA SMURF MATTHEW KOMA
HACKUS DIANA ROSS
GROUCHY CLUMSY VANITY SMURF SCOOTER
VOICE OF AZRAEL MOBY
NARRATOR BRAINY HANDY BEASTIE BOYS
GUTSY HEFTY PANICKY FARMER GREEDY FIVE
PARTY PLANNER JOKEY SMOOTH BAKER PASSIVE AGRESSIVE BLUE
CLUELESS SOCIAL CRAZY SMURF BLUR
SMURF 2 JUSTIN TIMBERLAKE
VOCALS NICOLE KIDMAN
IN MEMORIAN TIMUR BEKMABETOV
THANK YOU FOR GIVING LIFE TO PAPA SMURF AND FOR MAKING THE WORLD A SMURFIER PLACE
SONGS
SOMETIMES I FORGET
ONE LAST TIME
ALL I WANT IS YOU
DONT GO BREAKING MY HEART
WRITTEN BY AGNES ANA DIAZ JONAS QUANT
COURTESY OF ROXY UNIVERSAL MUSIC RECORDS

MAGIK 20
WRITTEN BY RIVERS CUOMO LUKASZ GOTTWALD BOBBY RAY SIMMONS JR ALEXANDER CASTILLO VASQUEZ AND
REBECCA MARIE GOMEZ
PRODUCED BY AC
PERFORMED BY BECKY G FEATURING AUSTIN MAHONE
BECKY G APPEARS COURTESY OF KEMOSABE RECORDS
AUSTIN MAHONE APPEARS COURTESY OF CHASE RECORDS REPUBLIC RECORDS
A DIVISION OF UMG RECORDINGS INC

I
PERFORMED BY LOLITA

WAKE ME UP
WRITTEN BY EGBERT NATHANIEL DAWKINS III TIM AVICII BERGLING MIKE EINZIGER
PRODUCED BY AVICII ARASH POURNOURI
PERFORMED BY AVICII FEAT ALOE BLACC
COURTESY OF PRMD ISLAND RECORDS
WEAPONS
PERFORMED BY PIZZA
ABOVE THE SKY
PERFORMED BY IN2NATION
COURTESY OF MAD STYLE MUSIC
HAPPY
WRITTEN AND PERFORMED BY PHARRELL WILLIAMS
PRODUCED BY PHARRELL WILLIAMS
YES BOSS
PERFORMED BY HESS IS MORE
DO GOOD
PERFORMED BY DENIS KYAVER AND ROMADI
COURTESY OF ELLO RECORDS
LEGS LEGS
WRITTEN BY ALEKSEY RIJOV
PERFORMED BY THE DISCO CRASH
COURTESY OF DISCOTEKA AVARIYA
HABIBI I LOVE YOU
WRITTEN BY RACHID AZIZ AHMED CHAWKI ADIL KHAYAT JOHN MAMANN MOHAMED MERDI ARMANDO PEREZ REDONE
PRODUCED BY REDONE TREVOR MUZZY
PERFORMED BY AHMED CHAWKI FEAT PITBULL
COURTESY OF UNIVERSAL MUSIC
MISS MOVIN ON
WRITTEN BY MITCH ALLAN JASON EVIGAN LINDY ROBBINS JULIA MICHAELS ALI TAMPOSI
PERFORMED BY 5TH HARMONY
COURTESY OF SYCO EPIC RECORDS
CLUB CALLED HEAVEN
PERFORMED BY BLACK CARDS
SLOW DOWN
WRITTEN BY LINDY ROBBINS JULIA MICHAELS NILES HOLLOWELL DHAR DAVID KUNCIO FREDDY WEXIER
PRODUCED BY THE CATARACS KUNCIO NILES HOLLOWELL DHAR
PERFORMED BY SELENA GOMEZ
COURTESY OF HOLLYWOOD RECORDS
GIVE IT ALL TO ME
PERFORMED BY MAVADO FEAT NICKI MINAJ
CLAPPERS
WRITTEN BY FOLARIN ONIKA MARAJ JORDAN HOUSTON
PRODUCED BY MARK HENRY BEATS NO CREDIT JUICY J
PERFORMED BY WALE FEAT NICKI MINAJ JUICY J
COURTESY OF MAYBACH MUSIC GROUP ATLANTIC RECORDS
WHAT YOU VE DONE TO ME
WRITTEN BY DAVID MUSUMECI ANTHONY EGIZIL TANJA DOKO JORGEN ELOFSSON
PRODUCED BY DNA SONGS
PERFORMED BY SAMANTHA JADE
COURTESY OF SONY RECORDS
WINGS
WRITTEN BY THOMAS BARNERS PETER KELLEHER BEN KOHN IAIN JAMES PERRIE EDWARSS JESY NELSON LEIGN ANNE PINNOCK
JADE THRIWALL ERIKA NURI MICHELLE LEWIS MISCHKE BUTLER HEIDI ROJAS
PRODUCED BY TMS
PERFORMED BY LITTLE MIX
COURTESY OF SYCO COLUMBIA RECORDS
SLOP
PERFORMED BY IGGY AZALEA
TAKE MY HEAD
PERFORMED BY CHARLI XCX
HOY TENGO GANAS DE TI
WRITTEN BY MIGUEL GALLARDO
PRODUCED BY PHIL RAMONE
PERFORMED BY ALEJANDRO FERNANDEZ FEAT CHRISTINA AGUILERA
COURTESY OF UNIVERSAL MUSIC LATIONO
BIG BANANA
WRITTEN BY HAVANA BROWN RABON BRUNINGS MIKA GUILORY BILAK THE CHEF HAJJI AJ JINIOR FABIAN LENSSEN R3HAB
RIVINGTON
PERFORMED BY HAVANA BROWN FEAT R3HAB AND PROPHET
COURTESY OF ISLAND 2101 RECORDS
XO
WRITTEN BY RYAN TEDDER TERIUS NASH BEYONCE KNOWLES
PRODUCED BY TEDDER THE DREAM KNOWLES HIT BOY HAZEBANGA
PERFORMED BY BEYONCE
COURTESY OF PARKWOOD RECORDS
SPIN THE BOTTLE
PERFORMED BY THE STUNNERS
COPYRIGHT C 2013 BAZELEVS LLC
CGF
DCP24
CINEMA FUND WW FOND KINO RU
NTV KINO
NAVIGATOR RECORDS
COLORKITCHEN
MOSFILM
KONVER
BAZELEVS
RUSSIA 1
MOVIE RESEARCH COMPANY
HELEN YEREK
Q
Q 2
MERCEDES BENZ
POBVEDA
AVTO RADIO
S7
C
B
OBI
RADYGA
Q 3
RU
N
STUDIO DOBROFF
3
4
KINO
NEVAFILM
+
DELOVA RYS
YOLKI
KINO
KINOPOISK
JYTKA
GRAZIA
WOMAN RU
QUEBEC
SONY F65 CAMERAS BY PANAVISION
DELUXE
ARRI
DGC

AMERICAN HUMANE ASSOCIATION
MPAA
IATSE
KODAK MOTION PICTURE FILM
DOLBY DIGITAL IN SELECTED THEATRES
SDDS IN SELECTED THEATRES
DATASAT DIGITAL SOUND IN SELECTED THEATRES
QUACKERZ DIRECTED BY VICTOR LUCKYSOV EXECUTIVE PRODUCERS VSEVOLOD ZORIN RUBEN ATOYAN OKSANA BROVCHENKO CAI JIN SUPERVISING PRODUCER ALEXANDRA VORONKOVA MUSIC BY DMITRY NOSKOV ALEXANDER MASLOV WRITTEN BY ANDREY GALANOV VLADIMIR DIYACHENKO VSEVOLOD ZORIN VADIM SVESHNIKOV JOHN MICKEVICH BOB UNDERWOOD VERA SVESHIKOVA VASKOVICH CASTING BY DONALD PEMRICK MARINA FOTIEVA STARRING LONGWAY DIANA ROSS ERICA JENNIFER LOPEZ EMPEROR PENG LEE CHRISTINA AGUILERA COMMANDER DUCKMUS CAMILA CABELLO MS EVA DEMI LOVATO SHINA PITBULL KIANGA KID INK POLICEMAN TY DOLLA SIGN STUNTS OLD SERVANT NORMANI DUANE LAUREN JAUREGUI LONGWAY S FRIEND ALLY BROOKE BUN SELLER DINAH JANE HANSEN TEACHER SEAN PAUL OLD WOMAN DJ KHALED DESTINY S CHILD POLICE ADRIANA LIMA FIVE BLUE BLUR NSYNC SPICE GIRLS VOCALS NICOLE KIDMAN
THE CARTOON WAS DUBBED BY THE MOSFILM MASTER ASSOCIATION AT THE PRODUCTION AND TECHNICAL BASE OF THE MOSFILM FILM CONCERN BY ORDER OF THE PARADISE FILM COMPANY IN 2016
SONGS
IN THE SKY
WRITTEN BY OLEG AVERIN
PERFORMED BY VLADIMIR PRESNYKOV
EGO
WRITTEN BY WILLY WILLIAM ZONEE L ANSLEY FORD MATHIEU EVAIN
PRODUCED AND PERFORMED BY WILLY WILLIAM
COURTESY OF SCORPIO PLAYON WARNER MUSIC RECORDS
DAY AND NIGHT
PERFORMED BY MOT
COURTESY OF BLACK STAR INC RECORDS
WAITING FOR LOVE
WRITTEN BY SALEM AL FAKIR SIMON ALDRED TIM BERGLING MARTIN GARITSEN VINCENT PONTARE
PRODUCED BY AVICII MARTIN GARRIX
PERFORMED BY AVICII FEATURING SIMON ALDRED
COURTESY OF PRMD UNIVERSAL RECORDS
AMERICAN OXYGEN
WRITTEN BY ALEXANDER GRANT CANDICE PILLAY SAM HARRIS ROBYN FENTY
PRODUCED BY ALEX DA KID KANYE WEST
PERFORMED BY RIHANNA
COURTESY OF ROC NATION RECORDS WESTBURY ROAD ENTERTAINMENT
FUN
WRITTEN BY ARMANDO C PEREZ JASON EVIGAN CLARENCE COFFEE JR MARCUS LOMAX JORDAN STEFAN JOHNSON
ALEXANDER IZGUIERDO CHRISTOPHER BROWN AL BURNA
PRODUCED BY THE MONSTERS AND THE STRANGERZ JASON EVIGAN
PERFORMED BY PITBULL FEAT CHRIS BROWN
COURTESY OF MR 305 POLO GROUNDS RCA RECORDS
BITCH IM MADONNA
WRITTEN BY MADONNA CICCONE THOMAS PENTZ ARIEL RECHTSHAID MAUREEN MCDONALD TOBY GAD ONIKA MARAJ SOPHIE XEON
PRODUCED BY MADONNA DIPLO
PERFORMED BY MADONNA FEAT NICKI MINAJ
COURTESY OF INTERSCOPE RECORDS
CONTAINS A SAMPLE OF 45 FROM KUNG FU PANDA 2
PERFORMED BY STARS ON 45
COURTESY OF UNITED INTERNATIONAL PICTURES
CONTAINS PART 2 SAMPLE OF BARBARA STEINSTAND FROM SHREK FOREVER AFTER
PERFORMED BY DUCK SAUCE
COURTESY OF UNIVERSAL PICTURES

SPARK THE FIRE
BABY DONT LIE
WRITTEN BY GWEN STEFANI PHARRELL WILLIAMS
COURTESY OF MAD LOVE INTERSCOPE RECORDS
UP
SOLDIER

WRITTEN BY SAMANTHA JADE ANTHONY EGIZIL DAVID MUSUMECI
PRODUCED BY DNA SONGS
COURTESY OF SONY RECORDS
NEW YORK RAINING
WRITTEN BY CHARLES HAMILTON THE INVISIBLE MEN LAURA WHITE
PERFORMED BY CHARLES HAMILTON FEAT RITA ORA
COURTESY OF REPUBLIC RECORDS
WAITIN FOR YOU
WRITTEN BY DEMI LOVATO JULIA MICHAELS JASON EVIGAN STEVE MAC SARA MITCHELL
PRODUCED BY JASON EVIGAN STEVE MAC MITCH ALLAN
PERFORMED BY DEMI LOVATO FT SIRAH
COURTESY OF HOLLYWOOD ISLAND SAFEHOUSE RECORDS

DREAMIN TOGETHER
PERFORMED BY FLOWER FEAT LITTLE MIX
CONFIDENT
PERFORMED BY DEMI LOVATO
LYRICS AND MUSIC BY ILYA SAVAN KOTECHA MAX MARTIN AND DEMITRIA LOVATO
C WALL COUSINS WARNER CHAPPELL MUSIC SCONDINAVIA AB MXM MUSIC AB MANAGED BY KOBOLT MUSIC PUBLISHING LTD
UNIVERSAL MUSIC CORP DDLOVATO MUSIC P 2015 HOLLYWOOD RECORDS INC AND ISLAND RECORDS A DIVISION OF UMG
RECORDINGS INC COURTESY OF UNIVERSAL MUSIC VISION AND WARNER CHAPPELL MUSIC FRANCE
BABING
BETTER NOT SAID
PRODUCED BY CARL RYDEN
WRITTEN BY NICK CLOW LUCIANA HAVANA BROWN AND CARL RYDEN
PERFORMED BY HAVANA BROWN
DEIXA ELE SOFRER
PERFORMED BY ANITTA
NO MEU TALENTO
PRODUCED BY JEFFERSON UMBERTO TAVARES
WRITTEN BY ANITTA UMBERTO TAVARES JEFFERSON
PERFORMED BY ANITTA FEAT MC GUIME
COURTESY OF WARNER MUSIC GROUP
COLD SWEAT
BET
PERFORMED BY TINASHE
POISON
WRITTEN BY KATE NASH NOLAN LABROZA JULIA MICHAELS
PRODUCED BY SIR NOLAN
PEERFORMED BY RITA ORA
COURTESY OF ROC NATION COLUMBIA RECORDS

20TH
CENTURY
FOX
[R]

COLUMBIA
PICTURES
A COLUMBIA PICTURES RELEASE

A SONY COMPANY


HOODYAKOV PRODUCTION
MARK PRODUCTIONS
SELFMADE MUSIC
BLACK STAR INC
MAG FILM MOSCOW
SHOUT FACTORY KIDS
KARO PROKAT
CINELAB
CINELAB SOUND MIX
DOLBY DIGITAL
CINEMA FUND
MOSFILM
COPYRIGHT C 2016 BLACK STAR AND MAG FILM LLC
| | |
| --- | --- |
| Compositing Supervisor | Alex Fry |
Senior Compositors
Niki Bern
William Gammon
Phillip Lagne
Demis Lyall - Wilson
Eric Vidal
Compositors
Jonathan Bot
Pency Kinnard
Jamie Nimmo
Emily Probert
Alem Toms
Emma Clifton
Filipe Marques
Chris Olivas
Dean Richichi
Mark van den Bergen
Dexter Davey
Thierry Muller
Phil Outen
Brad Roddy
Chris Jackson
Norah Mulroney
Ben Outerbridge
Eric So
| | |
| --- | --- |
| 2D Compositing Trainees | Daniel Cooper • Michael Solon |
| Compositing Coordinators | Maximilian McNair MacEwan • Neha Sharma |
DC CREATIVE THE SNOW QUEEN GERDA JENNIFER LOPEZ TROLL PITBULL SNOW QUEEN ENRIQUE IGLESIAS KAI DIANA ROSS SHOPKEEPER FAT JOE FLOWER LADY BIG PUN HOUSEMASTER WYCLEF JEAN LATA UNA PRINCESS JERMAINE DUPRI MASTER VEGARD PRINCE DIDO KING ROBBERS BRITNEY SPEARS SERVANT RED HEAD ROBBERS JAY Z ROBBER HAG MIRROR LAKE GAO DAUGHTER LAPP WOMAN IRMA DESTINY S CHILD ROBBERS SCOOTER DIRECTED BY MAXIM SVESHNIKOV VLAD BARBE MUSIC BY MARK WILLOTT SCREENPLAY BY VADIM SVESHNIKOV EDUARD ALIES VLAD BARBE SERGEY RAPOPOF VLADIMIR NIKOLAEV ALEXANDER LIGAY ALEXEY TITSILIN DIRECTOR OF PHOTOGRAPHY ALEKSEY SISILIN PRODUCTION DESIGNER ALEKSEY ZAMISLOV EDITED BY ALEKSEY SISIPIN PRODUCED BY OLGA SINELSHIKOVA SERGEY RAPOPORT ALEXANDER LIGAY TIMUR BEKMABETOV
SONGS
HELP ME
PERFORMED BY CITY 312
DONT STOP THE PARTY
WRITTEN BY ARMANDO PEREZ JORGE MARTINEZ GOMEZ JOSE GARCIA THOMAS ROZDILSKY FREDERICK HIBBERT
PERFORMED BY PITBULL FEATURING TJR
PITBULL APPEARS COURTESY OF POLO GROUNDS MUSIC RCA RECORDS MR 305 INC
BY ARRANGEMENT WITH SONY MUSIC ENTERTAINMENT
TJR APPEARS COURTESY OF RISING MUSIC THROUGH THREE SIX ZERO GROUP LTD
DIAMONDS
WRITTEN BY MIKKEL ERIKSEN SIA FURLER TOR HERMANSEN AND BENJAMIN LEVIN
DIE YOUNG
PERFORMED BY BECKY G
ITS NEW YEAR
PERFORMED BY NYUSHA
NO
PERFORMED BY POLINA GAGARINA
THE WHOLE WORLD IN MY PALM
PERFORMED BY EVA POLNA
COURTESY OF STARPRO RECORDS
BACK IN MY LIFE
PERFORMED BY FLY PROJECT
COURTESY OF FLY RECORDS
GOIN IN
WRITTEN BY JAMAHL LISTENBEE DAVID QUINONES JOSEPH ANGEL COLERIDGE SEBASTIAN TILLMAN MICHAEL WARREN AND
TRAMAR DILLARD
PERFORMED BY JENNIFER LOPEZ FEAT FLO RIDA WITH ADDITIONAL VOCALS BY LIL JON
COURTESY OF THE ISLAND DEF JAM GROUP
UNDER LICENSE FROM UNIVERSAL MUSIC ENTERPRISES
FLO RIDA APPEARS COURTESY OF ATLANTIC RECORDING CORP POE BOY MUSIC
BY ARRANGEMENT WITH WARNER MUSIC GROUP FILM AND TV LICENSING
WEATHER FORECAST
WRITTEN BY ALEKSEY RIJOV
PERFORMED BY THE DISCO CRASH FT KRISTINA ORBAKAITE
COURTESY OF DISCOTEKA AVARIYA ENTERTAINMENT
GET LOOSE
WRITTEN BY DJ RICKY LUNA SOHANNY VEIN AND DJ J RYTHM
PERFORMED BY DJ RICKY LUNA SOHANNY AND VEIN
COURTESY OF MANAVISTA PRODUCTIONS INC
SOHANNY APPEARS COURTESY OF STEREOTYPES MUSIC LLC
VEIN APPEARS COURTESY OF MR 305 INC
END OF PRETEND
PERFORMED BY BLACK CARDS FEAT MATTHEW KOMA
COURTESY OF BANANAS MUSIC CLUB RECORDS
THE BOYS
WRITTEN BY ONIKA MARAJ JONAS JEBERG JEAN BAPTISTE ANJULE PERSAUD
PERFORMED BY NICKI MINAJ CASSIE
COURTESY OF YOUNG MONEY CASH MONEY UNIVERSAL REPUBLIC RECORDS
OUT OF MY MIND
WRITTEN BY ONIKA TANYA MARAJ BOBBY RAY SIMMONDS JR JUSTIN FRANKS ALEXANDER GRANT STEPHEN JOSHUA HILL MATHIEU JOMPHE JONES CLARENCE MONTGOMERY III GOTTWALD JEREMY KINETICS DUSSOIIET TIM ONE LOVE SOMMERS
PRODUCED BY DR LUKE BILLBOARD
PERFORMED BY BOB FEAT NICKI MINAJ
COURTESY OF GRAND HUSTLE REBEL ROCK ATLANTIC RECORDS
RADIOACTIVE
WRITTEN BY SIA FURLER GREG KURSTIN
PERFORMED BY RITA ORA
COURTESY OF ROC NATION COLUMBIA RECORDS
MY WORLD
PERFORMED BY IGGY AZALEA
GIVE YOUR HEART A BREAK
WRITTEN BY JOSH ALEXANDER BILLY STEINBERG
PERFORMED BY DEMI LOVATO
COURTESY OF HOLLYWOOD RECORDS
LOST IN SPACE
PERFORMED BY STARKEY FEAT CHARLI XCX
VERITE FILMS
SCREAM ACTORS GUILD SAG
ABS PAYROLL
CGF
CINELAB SOUND MIX
DOLBY DIGITAL IN SELECTED THEATRES
TLC
KONVEYER
CINEMA FUND WWW FOND KINO RU
COPYRIGHT C 2012 BAZELEVS LLC
SHEEP AND WOLVES THE END DIRECTED BY MAX VOLKOV GREY DIANA ROSS MAGRA PITBULL BIANCA JENNIFER LOPEZ LYRA MARC ANTHONY ZICO MOZ FAT JOE BIG PUN CLIFF RAGEAR WYCLEF JEAN JERMAINE DUPRI FEATURING FIVE BLUE BLUR NSYNC SPICE GIRLS SCREENPLAY BY NEIL LANDAU VLADIMIR NIKOLAEV MAX VOLKOV VADIM MAXIM SVESHNIKOV VLAD BARBE SUGAR 1KG TIKHON KORNEV PRODUCED BY SERGEY SELYANOV YURI MOSKVIN VLADIMIR NIKOLAEV PROJECT SUPERVISOR MIKHAIL BABENKO ART DIRECTOR ARINA BOGATYRENKO COMPOSER ALEXANDRE LESSERTISSEUR DIRECTOR OF PHOTOGRAPHY BREAKDOWN LAYOUR EDITING MAX VOLKOV NIKOLAI GREBENNIKOV ALEXANDRA BORTNIKOVA CHARACTER MODELING AND SCLUPTING OLGA ANUFRIEVA BACKGROUND MODELING ALEXANDER ILICHEV ANIMATION ROMAN SVISTANYUK SERGEY NIKOLAEV CHARACTERS AND OBJECTS SETUP ALEXANDER KYSHTYMOV HAIR AND WOOL DESIGN VIKTOR KARPENKO PHYSICAL BODY DYNAMICS VIKTORIA YAKUNINA SPECIAL EFFECTS ANTON KOROTKOV CHARACTER SHADING LIGHTING AND RENDER ANDREY GUROV BACKGROUND SHADING LIGHTING AND RENDER ILYA OBRAZTSOV COMPOSITING MIKHAIL BABENKO
CAST
GREY DIANA ROSS
BIANCA JENNIFER LOPEZ
LYRA MARC ANTHONY
MAGRA PITBULL
ZICO FAT JOE
MOZ BIG PUN
CLIFF WYCLEF JEAN
RAGEAR JERMAINE DUPRI
BEGOUR FBUNCHO MAMI IBE SHMA FIVE
SKINNY XAVI HOBBLER LOUIS BLUE BLUR NSYNC SPICE GIRLS
SONGS
UNSTOPPABLE
WRITTEN BY SIA FURLER CHRISTOPHER BRAIDE
PRODUCED BY JESSE SHATKIN
PERFORMED BY SIA
LIFE DIAMONDS IN THE DARK
WRITTEN AND PRODUCED BY JOHN DAHLBACK
PERFORMED BY JOHN DAHLBACK FEAT AGNES
COURTESY OF BIG BEAT RECORDS
ROCK YOUR CANDIE S
PERFORMED
BY
FIFTH
HARMONY

FADED
WRITTEN BY ALAN WALKER JESPER BORGEN ANDERS FROEN GUNNAR GREVE PETTERSEN
PRODUCED BY ALAN WALKER JESPER BORGEN MOOD MELODIES
PERFORMED BY ALAN WALKER FEATURING ISELIN SOLLHEIM
COURTESY OF MER MUSIKK RECORDS
I TOOK A PILL IN IBIZA
WRITTEN AND PERFORMED BY MIKE POSNER
PRODUCED BY MIKE POSNER SEEB AND MARTIN TEREFE
MIKE POSNER APPEARS COURTESY OF ISLAND RECORDS
UNDER LICENSE FROM UNIVERSAL MUSIC ENTERPRISES

BLUDFIRE
PERFORMED BY EVA SIMONS FEATURING SIDNEY SAMPSON
COURTESY OF POWERHOUSE MUSIC RECORDS
LIGHT IT UP [REMIX]
WRITTEN BY NYLA AND FUSE ODG
PERFORMED BY MAJOR LAZER NYLA AND FUSE ODG
COURTESY OF WARNER MUSIC GROUP
TRAP
PERFORMED BY MOT
COURTESY OF BLACK STAR INC RECORDS
LOST HER HEAD
PERFORMED BY HANNAH
EL MISMO SOL UNDER THE SAME SUN
WRITTEN BY SIMON TRIEBEL ALI ZUCHOWSKI ALVARO TAUCHERT SOLER JORDAN STEFAN JOHNSON CLARENCE COFFEE
MARCUS LOMAX JENNIFER LOPEZ LISA GREENE
PRODUCED BY SIMON TRIEBEL THE MONSTERS AND THE STRANGERZ
PERFORMED BY ALVARO SOLER FEAT JENNIFER LOPEZ
COURTESY OF AIRFORCE 1 RECORDS UNIVERSAL MUSIC RECORDS
WORK
WRITTEN BY JAHRON BRATHWAITE MATTHEW SAMUELS ALLEN RITTER RUPERT THOMAS JR AUBREY GRAHAM ROBYN FENTY
MONTE MOIR
PRODUCED BY BOI 1 DA NOAH 40 SHEBIB KUK HARRELL
PERFORMED BY RIHANNA FEAT DRAKE
COURTESY OF ROC NATION RECORDS WESTBURY ROAD ENTERTAINMENT
POSE
DESPERADO
YEAH I SAID IT
PERFORMED BY RIHANNA
CONSIDERATION
WRITTEN BY SOLANA ROWE TYRAN DONALDSON
PRODUCED BY TYRAN SCUM DONALDSON KUK HARRELL
PERFORMED BY RIHANNA FEAT SZA
COURTESY OF WESTBURY ROAD ENTERTAINMENT ROC NATION RECORDS
SHAKE THAT
WRITTEN BY ANTONIO DIXON KENNY BABYFACE EDMONDS KHRISTOPHER RIDDICK TYNES CARMEN REECE LEON THOMAS III
JONATHAN PERCY STARKER SEXE ARMANDO PEREZ
PRODUCED BY BABYFACE ANTONIO DIXON THE RASCALS
PERFORMED BY SAMANTHA JADE FEAT PITBULL
COURTESY OF SONY RECORDS
BATTLE CRY
WRITTEN BY HAVANA BROWN JONATHAN KEYES BLETA REXHA SAMUEL SMITH
PRODUCED BY SAVI BILLY VAN
PERFORMED BY HAVANA BROWN FEAT BEBE REXHA SAVI
COURTESY OF UNIVERSAL MUSIC AUSTRALIA RECORDS
SECRET LOVE SONG
WRITTEN BY JEZ ASHURST EMMA ROHAN RACHEL FURNER JASON DESROLEAUX
PRODUCED BY JAYSON DEZUZIO
PERFORMED BY LITTLE MIX FEAT JASON DERULO
COURTESY OF SYCO COLUMBIA RECORDS
TEAM
WRITTEN BY AMETHYST KELLY BLETA REXHA LAUREN CHRISTY
PRODUCED BY CHORDZ NEZZO OMEGA AVILEZ HARDEN
PERFORMED BY IGGY AZALEA
COURTESY OF DEF JAM RECORDINGS
STONE COLD
WRITTEN BY DEMI LOVATO LALEH POURKARIM GUSTAF THORN
COURTESY OF HOLLYWOOD ISLAND REPUBLIC SAFEHOUSE RECORDS
VROOM VROOM
PRODUCED BY SOPHIE JODIE HARSH
PERFORMED BY CHARLI XCX
COURTESY OF ASYLUM RECORDS VROOM VROOM RECORDS
HYMN FOR THE WEEKEND
WRITTEN BY GUY BERRYMAN JOHNY BUCKLAND WILL CHAMPION CHRIS MARTIN
PRODUCED BY RIK SIMPSON STARGATE DIGITAL DIVIDE
PERFORMED BY COLDPLAY VS BEYONCE KNOWLES CARTER
COURTESY OF PARLOPHONE ATLANTIC RECORDS
BLECAUTE
PERFORMED BY JOTA QUEST FEAT ANITTA NILE RODGERS
COPYRIGHT C PARAMOUNT PICTURES 2016
COPYRIGHT C CTB FILM COMPANY 2016
WANTED TO HAVANA BROWN A COLUMBIA PICTURES RELEASE A SONY COMPANY
| | |
| --- | --- |
| Head Creative Consultant | Eric Whipp |
| Senior Colourist | Adrian Hauser |
| Pipeline Supervisor | Oliver Parkas |
| Senior Pipeline TD | Malcolm Humphreys |
| DI Coordinator | Michelle Junee |
| DI Assistants | Ellena Flikier • Justin Ngy Tran |
RESEARCH & DEVELOPMENT COLUMBIA PICTURES HOODYAKOV PRODUCTION SPYGLASS ENTERTAINMENT PRESENT IN ASSOCIATION WITH TWENTIETH CENTURY FOX GLAVKINO BONANZA STUDIO AN CINEMA FUND PRODUCTION A DZHANIK FAYZIEV FILM THE PIRATES BAND OF MISFITS SCREENPLAY BY MIKE LERNER STORY BY DZHANIK FAYZIEV DIRECTOR OF PHOTOGRAPHY SERGEI TROFIMOV RGC PRODUCTION DESIGNERS VLADIMIR GYDILIN YURY FOMENKO MUSIC BY RUSLAN MYRATOV EDITED BY DENNIS VIRKLER ACE SOUND ENGINEERS ALEKSEY SAMOLEKO BOB BIMER MAKEUP ARTIST GALINA KOROLEVA COSTUMES DESIGNED BY LUDMILLA GAINSEVA VLADIMIR KORESKI VISUALL EFFECTS SUPERVISOR ARMAN YKHIN EXECUTIVE PRODUCERS DMITRI NELIDOV DMITRI SIDOROV CO PRODUCER INNOKENTII MALINKIN PRODUCED BY FEDOR BONDARCHUK ILYA BACHURIN DIRECTED BY DZHANIK FAYZIEV
THE PIRATE CAPTAIN DIANA ROSS THE PIRATE WITH A SCARF ENRIQUE IGLESIAS QUEEN VICTORIA BECKY G CHARLES DARWIN JENNIFER LOPEZ BLACK BELLAMY NE YO CUTLASS LIZ BEYONCE KNOWLES PEG LEG HASTINGS AFROJACK THE PIRATE KING JASON DERULO THE ALBINO PIRATE NAYER REGALADO THE PIRATE WITH GOUT PITBULL THE SUPPRISINGLY CURVACEOUS PIRATE PRIYANKA CHOPRA THE PIRATE WHO LIKES SUNSETS AND KITTENS CHRIS BROWN AND RITA ORA AS MS BOBO
THE END
CAST OF CHARACTERS
THE PIRATE CAPTAIN DIANA ROSS
THE PIRATE WITH A SCARF ENRIQUE IGLESIAS
QUEEN VICTORIA BECKY G
CHARLES DARWIN JENNIFER LOPEZ
BLACK BELLAMY NE YO
CUTLASS LIZ BEYONCE KNOWLES
PEG LEG HASTINGS AFROJACK
THE PIRATE KING JASON DERULO
THE ALBINO PIRATE NAYER REGALADO
THE PIRATE WITH GOUT PITBULL
THE SUPRISINGLY CURVACEOUS PIRATE PRIYANKA CHOPRA
THE PIRATE WHO LIKES SUNSETS AND KITTENS CHRIS BROWN
MS BOBO RITA ORA
ADMIRAL COLLINGWOOD WILL I AM
SCARLETT MORGAN MICK JAGGER
STUNTS
FIVE
BLUE
BLUR
NSYNC
SPICE GIRLS
DIDO
BRITNEY SPEARS
MUSIC
PARTY FOR EVERYBODY
MUSIC BY T LEONTIEV VICTOR DOROBISH
LYRICS BY O TYKHTAREVA MS APPEGATE
PERFORMED BY BURANOVSKIE BABYSHKI
COURTESY OF EUROVISION 2012 RECORDS
PASO THE NINI ANTHEM
WRITTEN BY ISAAC MAHMOOD NOELL
PRODUCED BY SAK NOEL
COURTESY OF CLIPPER S SOUND
I LIKE
PERFORMED BY KLAAS AND BODYBANGERS FEATURING VICTORIA KERN
DARK SCARLET ROSES
DIRECTED BY VLADILEN RAZGULIN
DIRECTOR OF PHOTOGRAPHY MARAT ODELSHIN
PERFORMED BY LOYA

COURTESY OF AZBUKA PRO RECORDS
DOWN FOR WHATEVER
WRITTEN BY NADIR KHAYAT TEDDY SKY JIMMY JOKER BILAL HAJJI
PRODUCED BY REDONE JIMMY JOKER THE WAV S
PERFORMED BY KELLY ROWLAND FEAT THE WAV S
COURTESY OF UNIVERSAL MOTOWN RECORDS

WAR ZONE
PERFORMED BY IN2NATION
COURTESY OF MAD STYLE MUSIC
IF YOU ARE WITH ME
PERFORMED BY DOMINIC JOKER
I LIKE HOW IT FEELS
WRITTEN BY ENRIQUE IGLESIAS REDONE PITBULL ALEX P ADAM BAPTISTE BJORN DJUPSTROM BILAL THE CHEF
PERFORMED BY ENRIQUE IGLESIAS FEAT PITBULL AND THE WAV S
COURTESY OF UNIVERSAL MUSIC REPUBLUC RECORDS
SUAVE KISS ME
WRITTEN BY ELVIS CRESPO NADIR KHAYAT BILAL HAJJI ACHRAF JANNUSO ARMANDO PEREZ TEDDY SKY JIMMY JOKER
PRODUCED BY REDONE JIMMY JOKER
PERFORMED BY NAYER FEAT MOHOMBI AND PITBULL
COURTESY OF MR 305 2101 RECORDS
SHOW IS OVER
Performed By POLINA GAGARINA
COMPOSE DREAMS
PRODUCED BY CASTE
PERFORMED BY VLADI FEATURING ULYA FROM WOW BAND
HELLO MOM
PERFORMED BY THE VIA GRA
COURTESY OF MELADZE MUSIC
WE PARTED WITH YOU
PERFORMED BY STAS PIEKHA
STYTSAMEN
PERFORMED BY IVAN DORN
AI SE EU TE PEGO
WRITTEN BY SHARON ACIOLY ANTONIO DYGGS ALINE DA FONSECA AMANDA TEIXEIRA KARINA ASSIS VINAGRE
PRODUCED BY DUDU BORGES
PERFORMED BY MICHEL TELO
COURTESY OF SOM LIVRE UNIVERSAL RECORDS
THROW YOUR HANDS UP DANZA KUDURO
WRITTEN BY PATRICK KORDYBACK JESSE COLBUM JHEVON PARIS AARON VERDONK STEREOS
PRODUCED BY GAVIN BROWN
PERFORMED BY LUCENZO AND QWOTE FEAT PITBULL
COURTESY OF MR 305 RECORDS
CONTAINS A SAMPLE OF DANZA KUDURO FROM KUNG FU PANDA 2
PEFORMED BY DON OMAR FEAT LUCENZO
COURTESY OF PARAMOUNT PICTURES
T H E THE HARDEST EVER
WRITTEN BY WILLIAM ADAMS KENNETH OLIVER
PRODUCED BY WILL I AM AUDIOBOT AUSTIN JIMMY LOVINE
PERFORMED BY WILL I AM FEAT MICK JAGGER JENNIFER LOPEZ
COURTESY OF INTERSCOPE RECORDS
JUST LOVE
PERFORMED BY LOBYA FEAT THE ROOTS AND IN2NATION
COURTESY OF MAD STYLE MUSIC
OTIS [BECKY G COVER]
WRITTEN BY KANYE WEST SHAWN CARTER JAMES BROWN JIMMY CAMPBELL REG CONNELLY ROY HAMMOND J ROACH
KIRK ROBINSON HARRY WOODS
PERFORMED BY JAY Z FEAT KANYE WEST
COURTESY OF ROC A FELLA ROC NATION THE ISLAND DEF JAM GROUP RECORDS
DANCE ASS REMIX
WRITTEN BY SEAN ANDERSON STANLEY KIRK BURRELL ERNEST CLARK RICK JAMES ALONZO MILLER AND MORCOS PALOCIOUS
PERFORMED BY BIG SEAN FEAT NICKI MINAJ
COURTESY OF G O O D MUSIC DEF JAM RECORDINGS
UNDER LICENSE FROM UNIVERSAL MUSIC ENTERPRISES
GET IT
WRITTEN BY CASSIE DAVIS SNOB SCRILLA
PRODUCED BY MORE MEGA
PERFORMED BY DJ HAVANA BROWN
COURTESY OF ISLAND RECORDS
1+1

I
WAS

HERE


WRITTEN BY TERIUS NASH COREY JACKSON CARTER CHRISTOPHER STEWART BEYONCE KNOWLES
PRODUCED BY THE DREAM TRICKY STEWART BEYONCE
COURTESY OF COLUMBIA RECORDS
COPYRIGHT C GLAVKINO 2012
TURKEY

ROMANIA
DAGO FILM PRODUCTIONS
MAINROAD POST
BABICH DESIGN
ELECTRO FILM
DKFX
AQLOUS STUDIO
CG FACTORY
PRO CINEMA PRODUCTION
MOSFILM
MOSFILM 2
MOSFILM 3
GLAVKINO
TLC
MOVIE RESEARCH COMPANY
Q
DELUXE
MPAA
IATSE
KODAK MOTION PICTURE FILM
DOLBY DIGITAL
SDDS IN SELECTED THEATRES
DATASAT DIGITAL SOUND
COLUMBIA PICTURES AND HOODYAKOV PRODUCTION PRESENT IN ASSOCIATION WITH UNITED INTERNATIONAL PICTURES AND UNIVERSAL PICTURES AN MAG FILM MOSCOW STX ENTERTAINMENT BAZELEVS PRODUCTION IN ASSOCIATION WITH H BROTHERS TIMUR BEKMABETOV VERSUS PICTURES CINEMA FUND AN ILYA NAISHULLER FILM DIANA ROSS JENNIFER LOPEZ PITBULL ENRIQUE IGLESIAS CRAIG DAVID FAT JOE BIG PUN WYCLEF JEAN JERMAINE DUPRI G EAZY THE ANGRY BIRDS MOVIE DIRECTORS OF PHOTOGRAPHY SEVA KAPTUR FEDOR LYASS PASHA KAPINOS SHOT BY SERGEY VALYAEV ANDREY DEMENTYEV ILYA NAISHULLER EDITED BY STEVEN MIRKOVICH ACE VLAD KAPTUR MUSIC BY DASHA CHARUSHA MUSIC SUPERVISOR MARY RAMOS PRODUCTION DESIGN MARGARITA ABLAEVA CASTING BY JOHN MCALARY CSA ELLA SKOVORODINA SANDRA DEZA SPECIAL EFFECTS BY PETER GORSHENIN FXDG EXECUTIVE PRODUCERS WANG ZHONGJUM ZHONGLEI JERRY YE DONALD TANG ROBERT SIMONDS ADAM FOGELSON OREN AVIV SHARLTO COPLEY WILL STEWART PRODUCED BY IGNA VAINSHTEIN SMITH EKATERINA KONONENKO ILYA NAISHULLER TIMUR BEKMABETOV WRITTEN AND DIRECTED BY ILYA NAISHULLER STUNT CHOREOGRAPHY BY ALEXANDER STETSENKO OLEG PODDUBNIY COSTUME DESIGN ANNA KUDEVICH FIRST ASSISTANT DIRECTORS ZAUR ZASEEV GALINA STRIXHEVSKAYA ADDITIONAL EDITING WILLIAM YEH SUPERVISING PRODUCER VISUAL EFFECTS S SCOTT FARRAR CO EXECUTIVE PRODUCER MITCHELL GROBMAN LINE PRODUCERS KARINA SINENKO MARIA ZATULOVSKAYA CO PRODUCERS ALEXEY ALEKSEEV SERGEY VALYAEV ADAM SIDMAN
CAST
RED DIANA ROSS
CHUCK JENNIFER LOPEZ
BOMB PITBULL
MATILDA ENRIQUE IGLESIAS
BUG RICKY MARTIN
LEONARD FAT JOE
MIGHTY EAGLE BIG PUN
TERENCE WYCLEF JEAN
JUDGE PECKINPAH JERMAINE DUPRI
STELLA G EASY
EVA BEBE REXHA
THE BIRTHDAY MOM NICKI MINAJ
ROSS DIDO
CYRUS BRITNEY SPEARS
MIME JAY Z
EDWARD THE BIRTHDAY TINY PHOTOG DESTINY S CHILD
BUDDLES HAL SCOOTER
HELENE THE LUNCH MOM YOGA INSTRUCTOR BEASTIE BOYS
CHEF PIG PHILLIP OLIVE BLUE MONICA THE CROSSING GUARD FIVE
EARL PIG EARLY BIRD SHIRLEY THE OLD LADY BIRD HUG TRADER BLUE
WILLOW CHARLI XCX
TIMOTHY THE BIRTHDAY BOY DAY CARE TEACHER ARIANNA BIRD BILLY THE SIGN BLUR
SOPHIA BIRD PEGGY BIRD JOHNNY BIRD BOBBY BIRD CLAYTON THE WALTER BIRD RODNEY PIG ACROBAT PIG NSYNC
DYLAN HATCHLING FOREMAN PIG SAMANTHA HATCHLING GREG BLUE HAMILTON PIG ACROBAT BIG SPICE GIRLS
BRAD BIRD BOSSON
DAND THE SAXOPHONE BIRD BETTY BIRD ELLA BIRD MAYA BIRD TAKE THAT
YOUNG RED MONTY PIG THE HATCHLING SINGERS PAUL OAKENFOLD PAUL MCCARTHY PAUL RUDD PAUL VAN DYK
DIPLO MARK RONSON
SONGS
SUB PIELEA MEA
WRITTEN BY CARLA S DREAMS
PRODUCED BY ALEX COTOI CARLA S DREAMS
COURTESY OF GLOBAL RECORDS WARNER MUSIC GROUP RECORDS
DIFFERENT
PRODUCED BY PALAGIN
WRITTEN BY MARIAM IVAN DANILL VASHINGTON
PERFORMED BY QUEST PISTOLS SHOW
COURTESY OF KRUZHEVA MUSIC
HUNDRED MILES
WRITTEN BY JOAN SALA GABRIELA RICHARDSON DAVID BORRAS
PRODUCED BY YALL
COURTESY OF MUSHROOM PILLOW RECORDS
DOWN WITH LOVE
PERFORMED BY SVETLANA LOBODA
SEX
WRITTEN BY HURBY AZOR BEARCLVW TREVOR DAHL MATTHEW RUSSELL JORDY HUISMAN SANDER HUISMAN KEVIN PEDERSON
CIMO FRANKEL RIK ANNEMA
PRODUCED BY CHEAT CODES KRIS KROSS AMSTERDAM BEARCLVW
COURTESY OF SPINNIN CASABLANCA RECORDS
OUT OF ORBIT
PERFORMED BY JULIANNA KARAULOVA
FEEL
PERFORMED BY MAHMUT ORHAN FEAT SENA SENER
MEGA HIT
PERFORMED BY BURITO
COURTESY OF VELVET MUSIC
GOODNIGHT GOTHAM
KISS IT BETTER
NEEDED ME
WRITTEN BY JEFF BHASKER RAFAEL ZAMAI JOHN GLASS TEDDY SINCLAIR ROBYN FENTY
PRODUCED BY JEFF BHASKER GLASS JOHN KUK HARRELL
PERFORMED BY RIHANNA
COURTESY OF ROC NATION RECORDS WESTBURY ROAD ENTERTAINMENT
FREEDOM
WRITTEN BY MICK JAGGER AND KEIGH RICHARDS
WITH ADDITIONAL MATERIAL BY ARMANDO C PEREZ AND RICHARD J PEARL
PERFORMED BY PITBULL
COURTESY OF MR 305 POLO GROUNDS MUSIC RCA RECORDS BY ARRANGEMENT WITH SONY MUSIC ENTERTAINMENT
ME MYSELF AND I
WRITTEN BY BLETA REXHA LAUREN CHRISTY GERALD GILLUM MICHAEL KEENAN CHRISTOPH ANDERSSON THOMAS BARNES
PETER KELLEHER BEN KOHN
PERFORMED BY G EASY X BEBE REXHA
COURTESY OF BPG RVG RCA RECORDS
HANDS TO MYSELF
WRITTEN BY JUSTIN TRANTER JULIA MICHAELS ROBIN FREDRIKSSON MATTIAS LARSSON MAX MARTIN SELENA GOMEZ
PRODUCED BY MATTMAN AND ROBIN MAX MARTIN
COURTESY OF INTERSCOPE POLYDOR RECORDS
LOVIN SO HARD
PERFORMED BY BECKY G
BACK TOGETHER
WRITTEN BY ROBIN THICKE MAX MARTIN SAVAN KOTECHA ALI PAYAMI ONIKA MARAJ
PERFORMED BY ROBIN THICKE FEAT NICKI MINAJ
COURTESY OF INTERSCOPE RECORDS
NEW LOVE
WRITTEN BY DUA LIPA EMILE HAYNIE ANDREW WYATT
COURTESY OF DUA LIPA LIMITED RECORDS
I KNOW WHAT YOU DID LAST SUMMER
WRITTEN BY SHAWN MENDES CAMILA CABELLO IDO ZMISHLANY NOEL ZANCANELLA BILL WITHERS
COURTESY OF ISLAND RECORDS
USED TO LOVE YOU
WRITTEN BY GWEN STEFANI JUSTIN TRANTER JULIA MICHAELS JR ROTEM TEAL DOUVILLE
COURTESY OF INTERSCOPE RECORDS
STICHES
WRITTEN BY DANNY PARKER TEDDY GEIGER
PRODUCED BY DAYLIGHT TEDDY GEIGER DANNY PARKER
PERFORMED BY SHAWN MENDES FEAT HAILEE STEINFELD
COURTESY OF ISLAND REPUBLIC RECORDS
ESSA MINCA E LOUCA
WRITTEN BY OHANA PABLO LUIS BISPO
PRODUCED BY RAFAEL CASTILLHOL
PERFORMED BY ANITTA FEAT JHAMA
COURTESY OF WARNER MUSIC RECORDS
ALL MY FRIENDS
WRITTEN BY SNEAKEHIPS CASS LOWE CHANCE THE RAPPER
PRODUCED BY SNAKEHIPS CASS LOWE
PERFORMED BY SNAKEHIPS FEAT TINASHE AND CHANCE THE RAPPER
COURTESY OF SONY UK COLUMBIA RCA RECORDS
COPYRIGHT C 2016 STX ENTERTAINMENT
MASTERWORKS
MOSFILM
M11
KINOGRAND
ROBUSTO
GLAVKINO
TANG
FOTOKEM
MPAA
DOLBY ATMOS
CINEMA FUND
KINO
EUROPA PLUS
| | |
| --- | --- |
| R&D Manager | Nicholas (Tan Meng) Yue |
| Head of H&R | Justin Miller |
| Core R&D Supervisor | Mark Streatfield |
| R&D Supervisor | Adrian Paul |
| Technical Lead | Edwin Erdmanis |
Stephen Beeson
Eric Hulser
David Morris-Oliveros
Luke Cole
Allan Johns
Martin Pengelly-Phillips
Luke Emrose
Evan Jones

Hugh Rayner
Software TDs
Kirk Chantraine
Andrea Interguglielmi
Kurian O.Samuel
Katrin Schmidt
Daniele Federico
Yani Lathouris
David Peacock
Taisuke Tanimura
Francois Fruneau
Yi Ma
Kurt Rathjen
Tommy Zhu
Philip Hunter
Oyvind Norstdal
Oleksandr Samsonov
| | |
| --- | --- |
| Production Coordinator | Sean Rom |
| Production Assistant | Janice Zets |
| Consultant | Colin Doncaster |
TECHNICAL OPERATIONS COLUMBIA PICTURES AND HOODYAKOV PRODUCTION PRESENT IN ASSOCIATION WITH SPYGLASS ENTERTAINMENT AND MELNITSA ANIMATION STUDIOS AN CTB FILM COMPANY CINEMA FUND EPIC PICTURES PRODUCTION ARTHUR CHRISTMAS DIRECTED BY VLADIMIR TOROPCHIN PRODUCED BY SERGEI SELYANOV ALEXANDER BORYSKI WRITTEN BY ALEXANDER BORYSKI PRODUCTION DESIGNER MARINA KYDRYVSEVA FILM EDITOR SERGEY GLEZIN MUSIC BY VALENTIN VASENKOV SOUND ENGINEER VLADIMIR GOLOYNIN CASTING BY NATALIA MOSKALINOVA ARTHUR DIANA ROSS STEVE PITBULL GRANDSANTA ENRIQUE IGLESIAS SANTA CRAIG DAVID MR SANTA FLO RIDA BRYONY JENNIFER LOPEZ PETER SEAN PAUL NORTH POLE COMPUTER FAT JOE CHIEF DE SILVA BIG PUN GWEN WYCLEF JEAN ERNIE CLICKER JERMAINE DUPRI
CAST
ARTHUR DIANA ROSS
STEVE PITBULL
GRANDSANTA ENRIQUE IGLESIAS
SANTA CRAIG DAVID
MR SANTA FLO RIDA
BRYONY JENNIFER LOPEZ
PETER SEAN PAUL
NORTH POLE COMPUTER FAT JOE
CHIEF DE SILVA BIG PUN
GWEN WYCLEF JEAN
ERNIE CRICKER JERMAINE DUPRI
LEAD ELVES NICKI MINAJ
STUNTS
FIVE
BLUE
BLUR
NSYNC
SPICE GIRLS
DIDO
BRITNEY SPEARS
JAY Z
DESTINY S CHILD
SCOOTER
BEASTIE BOYS
SONGS
NEAR YOU
PERFORMED BY THE CHRISTMAS TREE
COURTESY OF VELVET MUSIC
GARDEN
WRITTEN
BY
ORLANDO
HIGGINBOTTOM
LUISA
GERSTEIN
PRODUCED
AND
PERFORMED
BY
TOTALLY
ENORMOUS
EXTINCT
DINOSAURS
COURTESY
OF
POLYDOR
RECORDS

IM NOT GIVING
PERFORMED BY DJ SLON AND KATYA
BOO THING
WRITTEN BY SHAMA E JOSEPH MAURICE SIMMONDS ASHLEE CHANEL ROSS
PERFORMED BY VERSE SIMMONDS FEAT KELLY ROWLAND
COURTESY OF BU VISION KONVICT MUZIK ISLAND DEF JAM RECORDS

THE GIRL
PERFORMED BY IRINA BILIK
BLUE EVENING
PERFORMED BY ED SHULZHEVSKY
WHAT A FEELING
WRITTEN BY ALFONSO FORTUNATO GAUDINO GIUSEPPE D ALBENZIO EMMANUEL MIJARES JENSON VAUGHAN KELLY ROWLAND JOSEPH LONNY
BEREAL

PRODUCED BY ALEX GAUDINO JASON ROONEY
PERFORMED BY ALEX GAUDINO FEAT KELLY ROWLAND
COURTESY OF MAGNIFICENT ULTRA MINISTRY OF SOUND RECORDS
FAVOR
WRITTEN BY JOSEPH BEREAL CHRIS BROWN MARLON JEAN ISAAC P JONES KEVIN MCCALL TEYANA TAYLOR PHILLIP THORNTON
PRODUCED BY JAI MARLON
PERFORMED BY LOONNY BEREAL FEAT KELLY ROWLAND
COURTESY OF NOTIFI MUSIC GROUP RECORDS
LAY IT ON ME
WRITTEN BY ESTER DEAN CHAUNCEY HOLLIS SEAN ANDERSON
PRODUCED BY HIT BOY
PERFORMED BY KELLY ROWLAND FEAT BIG SEAN
COURTESY OF UNIVERSAL MOTOWN RECORDS

IN THE DARK
WRITTEN BY DEVIN TAILES NILES HOLLOWELL DHAR DAVID SINGER VINE
PRODUCED BY THE CATARACS
PERFORMED BY DEV
COURTESY OF UNIVERSAL MOTOWN RECORDS
CRIMINAL
WRITTEN BY MAX MARTIN SHELLBACK TIFFANY AMBER
PERFORMED BY BRITNEY SPEARS
COURTESY OF JIVE RCA RECORDS
HANGOVER
WRITTEN BY HENRY WALTER LUKASZ GOTTWALD TAIO CRUZ TRAMAR DILLARD
PRODUCED BY DR LUKE CIRKUT
PERFORMED BY TAIO CRUZ AND FLO RIDA
COURTESY OF ISLAND RECORDS
SEXY AND I KNOW IT
WRITTEN BY GEORGE ROBERTSON KENNY OLIVER SKYLER GORDY STEFAN GORDY ERIN BECK AND DAVID LISTENBEE
PERFORMED BY LMFAO
COURTESY OF INTERSCOPE RECORDS
UNDER LICENSE FROM UNIVERSAL MUSIC ENTERPRISES
PASS AT ME
WRITTEN BY TIMOTHY CLAYTON TIMOTHY Z MOSLEY GIORGIO TUINFORT ARMANDO CHRISTIAN PEREZ PIERRE DAVID GUETTA
PERFORMED BY TIMBALAND FEAT PITBULL AND DAVID GUETTA
COURTESY OF INTERSCOPE RECORDS
CASTLE MADE OF SAND
MUSIC BY JIMI HENDRIX
LYRICS BY CHAS CHANDLER
PERFORMED BY PITBULL FEAT KELLY ROWLAND AND JAMIE DRASTIK
COURTESY OF EPIC RECORDS
CHILDISH TIME
WRITTEN BY ALEKSEY RIJOV
PERFORMED BY THE DISCO CRASH
COURTESY OF DISCOTEKA AVARIYA ENTERTAINMENT

VENUS
PAPI
WRITTEN BY BILAL HAJJI ACHRAF JAMUAI NOVEL JOHNSON JIMMY JOKER NADIR KHAYAT GERALDO SANDELL
AND C 2011 THE ISLAND DEF JAM MUSIC GROUP
LADIES ROOM
PERFORMED BY BECKY G FEAT CRISTAL G
Y U MAD
WRITTEN BY BRYAN WILLIAMS DWAYNE CARTER JEREMY COLEMAN TODD TOLKOFF ONIKA TANYA MARAJ
PRODUCED BY JMIKE MAD MAX
PERFORMED BY BIRDMAN FEAT NICKI MINAJ LIL WAYNE
COURTESY OF CASH MONEY UNIVERSAL MOTOWN RECORDS
FIREBALL
WRITTEN BY LAZONATE FRANKLIN ONIKA MARAJ MARC KINCHEN OMARR RAMBERT
PRODUCED BY STOOPID BOOTS
PERFORMED BY WILLOW SMITH FEAT NICKI MINAJ
COURTESY OF COLUMBIA ROC NATION RECORDS
REMEMBER DECEMBER
WRITTEN BY DEMI LOVATO JOHN FIELDS ANNE PREVEN
PERFORMED BY DEMI LOVATO
COURTESY OF HOLLYWOOD RECORDS
BEST THING I NEVER HAD
WRITTEN BY ANTONIO DIXON KENNETH EDMONDS LARRY GRIFFIN JR BEYONCE KNOWLES CALEB MCCAMPBELL PATRICK SMITH
SHEA TAYLOR
PRODUCED BY BABYFACE SYMBOLIC ONE DIXON MCCAMPBELL SHEA TAYLOR KNOWLES
PERFORMED BY BEYONCE
COURTESY OF COLUMBIA RECORDS
COPYRIGHT C MELNITSA ANIMATION STUDIOS AND CTB FILM COMPANY 2011
SONY PICTURES IMAGEWORKS
3D VISION
MIDI CINEMA
CINEMA FUND WWW FOND KINO RU
TLC
AMERICAN HUMANE ASSOCIATION
MPAA
IATSE
KODAK MOTION PICTURE FILM
DOLBY DIGITAL IN SELECTED THEATRES
SDDS IN SELECTED THEATRES
DATASAT DIGITAL SOUND
THE SNOW QUEEN 3 FIRE AND ICE DIRECTED BY ALEKSEY TSITSILIN PRODUCED BY YURY MOSKVIN EXECUTIVE PRODUCER VLADIMIR NIKOLAEV SCREENPLAY BY ALEKSEY ZAMYSLOV VLADIMIR NIKOLAEV ALEKSEY TSITSILIN ANDREY KORENKOV SCREENPLAY EDITOR ROBERT LENCE PRODUCTION MANAGER ALEKSEY ZAMYSLOV ART DIRECTORS ALEKSEY LYAMKIN ZAMYSLOV ANIMATION SUPERVISOR SERGEY NIKOLAEV DYNAMIC SETUP AND CLOTH DUNAMICS SUPERVISOR CASHING FINALIZATION AND TECHNICAL ANIMATION SUPERVISOR ANDREY KORENKOV SOUND PRODUCER MAXIM MAXIMOV EDITORIAL SUPERVISOR LAYOUT SUPERVISOR MIKHAIL MANAENKOV VISUAL EFFECTS SUPERVISOR ALEKSEY BUTUSOV FLR AND HAIR MODELING SUPERVISOR SERGEY OSTANKOV DIGITAL SCULTING LEAD ALEKSEY BOGATYREV ART SUPERVISOR VLADIMIR LOSHAKOV COLOR SCRIPT SUPERVISOR SVYATOSLAV KONOAUROV CHARACTERS AND OBJECTS MODELING SUPERVISORS ALEKSEY BOGATYREV LYAMKIN RIGGING SUPERVISOR CROWD SIMULATION AND R AND D SUPERVISOR ALEXANDER KALYUZHNY ENVIRONMENT SUPERVISORS ALEKSEY ZAMYSLOV VLADISLAV GONCHAROV DMITRY SMOLYAKOV DIRECTOR OF PHOTOGRAPHY EDITED BY STEREOSCOPIC AND STORYBOARD SUPERVISOR ALEKSEY TSITSILIN CHARACTER LIGHTING SUPERVISORS MIKHAIL PANIN ALEKSEY LYAMKIN TEXTURING SHADING RENDER CHECK SUPERVISOR COMPOSITING SUPRVISOR ALEKSEY KYAMKIN MUSIC BY FABRIZO MANCINELLI SOUND DESIGN BY SOUNDTRACK CREATION LONDON SEFI CARMEL GERDA JENNIFER LOPEZ KAI DIANA ROSS RAT PITBULL ROLLAN R KELLY ORM BILLY BOB THORNTON ARROG CRAIG DAVID MARIBEL FAT JOE SHERMAN BIG PUN GRANDMA WYCLEF JEAN RAHAT JERMAINE DUPRI LUCUM HIPPIE PIRATE BOSS LADY TROLL KYDS LUTA FIVE SNOW QUEEN ENRIQUE IGLESIAS
AS WEL AS
BLUE BLUR
SONGS
PARTY FAVORS
PERFORMED BY TINASHE
SAVE ME
PERFORMED BY THE PARAKIT FEATURING ALDEN JACOB
TUESDAY
WRITTEN BY PUSALA ALEEM AUBREY GRAHAM MAKONNEN SHERAN SONNY UWAEZUOKE LELAND WAYNE
PERFORMED BY BURAK YETER FT DANIELLE SANDOVAL
COURTESY OF WARNER MUSIC GROUP
DONT BE AFRAID
PERFORMED BY ELBRUS DZHANMIRZOEV
COURTESY OF STARPRO RECORDS
SWEET HARMONY [SANS SOUCI FEATURING PEARL ANDERSON COVER]
WRITTEN BY JON MARSH HELENA MARSH
PERFORMED BY THE BELOVED
COURTESY OF EAST WEST RECORDS
IMPULSES OF THE CITY
PERFORMED BY ELENA TEMNIKOVA
COURTESY OF TEMNIKOVA RECORDS
DONT LET ME DOWN
WRITTEN BY ANDREW TAGGART EMILY WARREN SCOTT HARRIS
PERFORMED BY THE CHAINSMOKERS FEATURING DAYA
COURTESY OF DISRUPTOR COLUMBIA SONY RECORDS
NO MONEY
WRITTEN BY ANDREW BULLIMORE CHRISTIAN KARLSSON HENRIK JONBACK LIMUS EKLOW AND NICK GALE
PERFORMED BY GALANTIS
COURTESY OF WARNER MUSIC GROUP
THIS IS WHAT YOU CAME FOR
PRODUCED BY KUK HARRELL
PERFORMED BY RIHANNA
ASSOCIATED PERFORMED BY CALVIN HARRIS
COURTESY OF SONY MUSIC ENTERTAINMENT
BONBON
WRITTEN BY ERA ISTREFI JENSON VAUGHAN
PRODUCED BY BIG BANG CRICKET DJ TOTON
COURTESY OF NESER ULTRA RCA RECORDS
WORK FROM HOME
WRITTEN BY DANIEL BEDINGFIELD JOSHUA COLEMAN DALLAS KOEHKE JUDE DEMOREST TYRONE GRIFFIN JR ALEXANDER
IZQULERDO BRIAN LEE LARRY WELLS JR
PRODUCED BY AMMO DALLASK
PERFORMED BY FIFTH HARMONY FEAT TY DOLLA SIGN
COURTESY OF EPIC SYCO SONY RECORDS
THIS GIRL
WRITTEN BY JAKE MASON LANCE FERGUSON IVAN KHATCHOYAN
REMIXED BY KYLIE AULDIST
PERFORMED BY KUNGS VS COOKIN ON 3 BURNERS
COURTESY OF HOUSE OF BARCLAY CASABLANCA REPUBLIC RECORDS
I LIKE IT
PERFORMED BY EGOR CREED
COURTESY BLACK STAR INC RECORDS
BOOM BOOM BOOM
PERFORMED BY INDAQO
PRODUCED BY ROSS AND STAR T UFFO FOR RC MUSIC CASTAGNOLA R
COURTESY OF DANCE AND LOVE RECORDS
THINKING ABOUT IT LET IT GO [KVR REMIX]
PERFORMED BY NATHAN GOSHEN
WIDE AWAKE
WRITTEN BY JOAKIM DANIEL ANDREN GUSTAF ERIC DAVID NOREN VIKTOR JOHANNES NOREN AND ERIC SAADE
COURTESY OF ROXY RECORDINGS
WIND STREAMS
PERFORMED BY TAMERLAN AND ALENA
I HATE
PERFORMED BY MISHA MARVIN
LOST ON YOU
WRITTEN BY LP MICHAEL GONZALES NATE CAMPANY ERICK LANDERO
PRODUCED BY NATE CAMPANY MIKE DEL RIO
PERFORMED BY LP
COURTESY OF VAGRANT RECORDS
PPAP [PEN PINEAAPLE APPLE PEN]
WRITTEN AND PERFORMED BY PIKOTARO
COURTESY OF ULTRA RECORDS LLC
I NEVER FELT SO RIGHT
PERFORMED BY BEN DELAY
COURTESY OF KONTOR TV RECORDS
AINT YOUR MAMA
WRITTEN BY THERON THOMAS LUKASZ DR LUKE GOTTWALD GAMAL LUNCHMONEY LEWIS HENRY CIRKUT WALTER MEGHAN TRAINOR JACOB HINDLIN
PERFORMED BY JENNIFER LOPEZ
COURTESY OF EPIC RECORDS NUYORICAN PRODUCTIONS
MESSIN AROUND
WRITTEN ARMANDO C PEREEZ ENRIQUE IGLESIAS JOSE GARCIA JORGE GOMEZ AJ JUNIOR JIMMY THORNFELDT MICHAEL CALDERON GARY RICHRATH
PRODUCED BY JIMMY JOKER GOMEZ IAMCHINO AJ JUNIOR
PERFORMED BY PITBULL WITH ENRIQUE IGLESIAS
COURTESY OF RCA POLO GROUNDS MR 305 RECORDS
NO BROKEN HEARTS
WRITTEN BY BLETA REXHA ONIKA MARAJ JACOB KASHER HINDLIN KOKO LA ROO KGAUGELO NALANE
PRODUCED BY THE INVISIBLE MEN SALT WIVES
PERFORMED BY BEBE REXHA FEAT NICKI MINAJ
COURTESY OF WARNER BROS ISLAND RECORDS
BREAT A SWEAT
WRITTEN BY LUKASZ GOTTWALD EMILY WARREN REBECCA MARIE GOMEZ
PRODUCED BY DR LUKE
PERFORMED BY BECKY G
COURTESY OF KEMOSABE RCA RECORDS
BE THE ONE
WRITTEN BY LUCY TAYLOR DIGITAL FARM ANIMALS JACK TARRANT
PERFORMED BY DUA LIPA
COURTESY OF DUA LIPA LIMITED RECORDS
MAKE ME LIKE YOU
WRITTEN BY GWEN STEFANI JUSTIN TRANTER JULIA MICHAELS MATTIAS LARSSON ROBIN FREDRIKSSON
PRODUCED BY MATTMAN AND ROBIN
COURTESY OF INTERSCOPE RECORDS
FORMATION
WRITTEN BY BEYONCE KNOWLES RAE SREMMURD ASHETON HOGAN MICHAEL LEN WILLIAMS II
PRODUCED BY MIKE WILL MADE IT BEYONCE PLUSS
COURTESY OF PARKWOOD ENTERTAINMENT COLUMBIA RECORDS
GINZA [ANITTA REMIX]
WRITTEN BY JOSE OSORIO ALEJANDRO RAMIREZ RENE CANO ALEJANDRO PATINO
PERFORMED BY J BALVIN
COURTESY OF UNIVERSAL CAPITOL LATIN RECORDS
COPYRIGHT C 2016 CINEMA FUND LLC
CINEMA FUND WWW FOND KINO RU
| | |
| --- | --- |
| Head of Production Technology | Chris Bone |
Engineering COLUMBIA PICTURES AND HOODYAKOV PRODUCTION PRESENT IN ASSOCIATION WITH SPYGLASS ENTERTAINMENT AND CINEMA FUND AN IMAGEMOVERS BAZELEVS PRODUCTION IN ASSOCIATION WITH AMBLIN ENTERTAINMENT A DENIS CHERNOV FILM KIKORIKI TEAM INVINCIBLE DIRECTED BY DENIS CHERNOV ORIGINAL SCREENPLAY BY ALEXEI LEBEDEV WRITTEN BY ALEXEI LEBEDEV MIKE DESEVE MICHAEL MENINES PRODUCERS ILYA POPOV ANATOLY PROKHOROV TIMUR BEKMABETOV EXECUTIVE PRODUCERS NADEZHDA KUZNETSOVA AND YULIA OSETINSKAYA ART DIRECTOR SALAVAT SHAIHNUROV SUPERVISING SOUND DIRECTOR IGOR YAKOVEL PRODUCTION DESIGNER OLGA OVINNIKOVA EDITED BY ALEXANDER PARA ORIGINAL SONGS AND MUSIC BY SERGEI VASILIEV AND MARINA LANDA VISUAL EFFECTS SUPERVISOR ALEKSEY STRAHOV REMIXED BY DMITRI BIRGANOVSKI SOUND ENGINEER IGOR YKOVEL CHARACTERS BY ANATOLI SMIRNOV DENIS CHERNOV SALAVAT SHAIHINYROV SUPERVISING ANIMATOR OLEG MYRANOV
CAST
CHIKO DIANA ROSS
KRASH JENNIFER LOPEZ
PIN MARC ANTHONY
ROSA FAT JOE
WALLY BIG PUN
DOKKO WYCLEF JEAN
ROBBER JERMAINE DUPRI
CARLIN DEPECHE MODE
BERRY GEORGE MICHAEL
GUSEN VANILLA ICE
LUCIEN ARASH
OLGA DIDO
DR CALIGARI PITBULL
BOSS DJ FELLI FEL
MARIA AKON
ROBBER BRITNEY SPEARS
NURSE JAY Z
CAMEL BEYONCE KNOWLES
RADIO DJ KELLY ROWLAND
CROCODILE MICHELLE WILLIAMS
JUDGE SCOOTER
CAMEL BEASTIE BOYS
FLAMINGO RIHANNA
INSPECTOR CALVIN HARRIS
TRANSLATOR DEV
HOMELESS ENRIQUE IGLESIAS
JULIEN REDONE
ONLY UNTIL THE MORNING
PERFORMED BY DAN BALAN
WE FOUND LOVE
PRODUCED AND WRITTEN BY CALVIN HARRIS
PERFORMED BY RIHANNA
COURTESY OF UNIVERSAL MUSIC GROUP
RAIN OVER ME
WRITTEN BY ARMANDO C PEREZ REDONE MARC ANTHONY BILAL THE CHEF HAJJI AJ JANUSSI RACHID RUSH AZIZ
PRODUCED BY REDONE RUSH JIMMY JOKER
PERFORMED BY PITBULL FEATURING MARC ANTHONY
COURTESY OF POLO GROUNDS J MR 305 RECORDS
BOMMERANG
WRITTEN BY JAMES ANDREW CORRINE ALIAUNE THIAM ARMANDO PEREZ GOODWILL AND MGI
PERFORMED BY DJ FELLI FEL FEAT AKON PITBULL AND JERMAINE DUPRI
COURTESY OF SO SO DEF IDJMG RECORDS
BABY TONIGHT THE GIRL THE NIGHT
PERFORMED BY DJ MICHELANGELO
PEOPLE LOVE
PERFORMED BY THE GLORY
THE STAR
WRITTEN BY ALEKSEY RIJOV IGOR KRYTOI
PERFORMED BY THE DISCO CRASH
COURTESY OF DISCOTEKA AVARIYA ENTERTAINMENT
MY SUN
PERFORMED BY THE CHINA
COURTESY OF MALFA RECORDS
HAPPY NEW YEAR
PERFORMED BY ALL STARS
TWEAK EM A LITTLE
PERFORMED BY BECKY G FEAT CRISTAL G
FLY
WRITTEN BY KEVIN HISSINK W JORDAN ONIKA MARAJ J R ROTEM CLEMM RISHAD
PRODUCED BY J R ROTEM SKRT KEVIN HISSINK
PERFORMED BY NICKI MINAJ FEAT RIHANNA
COURTESY OF YOUNG MONEY CASH MONEY UNIVERSAL MOTOWN UNIVERSAL REPUBLIC RECORDS
RUN THE WORLD GIRLS
WRITTEN BY BEYONCE KNOWLES TERIUS THE DREAM NASH DAVID TAYLOR WESLEY PENTZ ADIJA PALMER NICK VAN DE WALL
PRODUCED BY BEYONCE KNOWLES SWITCH THE DREAM SHEA TAYLOR
COURTESY OF COLUMBIA PARKWOOD ENTERTAINMENT RECORDS
SPYGLASS RECORDS
TROIKA DIALOG
CINELAB
NEVAFILM STUDIOS
CG FACTORY
BARVIN
MOVIE RESEARCH COMPANY
CINEMA FUND WWW FOND KINO RU
ANPENNA
TELE 7 YMOR RU
DETI MALL RU
MAJOR
MAJOR 2
FILMED WITH PANAVISION CAMERAS AND LENSES
DELUXE
MPAA
IATSE
KODAK MOTION PICTURE FILM
DOLBY DIGITAL IN SELECTED THEATRES
SDDS IN SELECTED THEATRES
DATASAT DIGITAL SOUND IN SELECTED THEATRES
COPYRIGHT C BAZELEVS 2011
KIKORIKI THE LEGEND OF THE GOLDEN DRAGON DIRECTED BY DENIS CHERNOV WRITTEN BY DENIS CHERNOV DMITRY YAKOVENKO ORIGINAL SONG AND MUSIC SERGEI VASILIEV MARINA LANDA PRODUCERS ILIA POPOV FEDOR BONDARCHUK DMITRI RYDOVSKIY CAST CHIKO DIANA ROSS KRASH JENNIFER LOPEZ PIN MARC ANTHONY ROSA FAT JOE WALLY BIG PUN DOKKO WYCLEF JEAN ROBBER JERMAINE DUPRI CARLIN DEPECHE MODE BERRY GEORGE MICHAEL NATIVE KID OLGA DIESEL CHIEF FIVE NATIVES LARA NATIVES ALES BLUE NATIVES TIMBALAND NARRATOR JUSTIN TIMBERLAKE PRODUCTION DESIGNER OLGA OVINNIKOVA SCREENWRITTER ANNE D BERSTEIN JOE VITALE JEFFREY HYLTON SOUND DESIGN IGOR YAKOVEL DENIS DUSHIN MUSIC ARRANGEMENT DMITRY BURGANOVSKY CHARACTER DESIGNERS DENIS CHERNOV ALEXANDER SIKORSKY CONCEPT ARTIST ALEKSEY STRAHOV CREATIVE SUPERVISOR ANATOLY PROKHOROV EXECUTIVE DIRECTOR NADEZHDA KUZNETSOVA ASSOCIATE PRODUCER MICHAEL MENNIES EXECUTIVE PRODUCER YULIA OSETINSKAYA PROJECT MANAGER ANASTASIA PASHENKOVA PRODUCTION SUPERVISOR ANDIOWORKS NYC RECORDING ENGINEER ROGER MIDDENWAY VOICE DIRECTION BABOON ANIMATION ADDITIONAL RECORDIST THOMAS WAYLAND ADDITIONAL RECORDING DUART AND MARC GRACE STUDIOS TECHNICAL DIRECTOR OLEG MURANOV
SONGS
HIYA HIYA
PERFORMED BY KHALED FEAT PITBULL
STRESSED OUT
WRITTEN BY TYLER JOSEPH
PRODUCED BY MIKE ELIZONDO
PERFORMED BY TWENTY ONE PILOTS
COURTESY OF FUELED BY RAMEN RECORDS
DRUNKEN SUN
DIRECTED BY ALAN BADOEV
MUSIC BY RUSLAN KVINTA
LYRICS BY VITALY KUROVSKY
PERFORMED BY ALEKSEEV
MAMA BOSS
DIRECTED BY EKATERINA TELEGINA
DIRECTOR OF PHOTOGRAPHY ALEXEY KUPRIYANOV
MUSIC BY DIAMOND STYLE
PERFORMED BY KRISTINA SI
COURTESY OF BLACK STAR INC RECORDS
WHERE WE ARE NOT
PERFORMED BY BASTA
COURTESY OF GAZGOLDER RECORDS
GRAY HAPPINESS
PERFORMED BY THE CHRISTMAS TREE
COURTESY OF VELVET MUSIC
I KNOW YOU CARE
PERFORMMED BY MATVEY EMERSON AND STEPHEN RIDLEY
TEDDY BEAR
PERFORMED BY KADEBOSTANY
SO MUCH
PERFORMED BY THE VIA GRA
COURTESY OF VELVET MELADZE MUSIC
EXHIBIT
PRODUCED BY DMITRY MURAVIOV
WRITTEN BY SERGEI SHNUROV
REMIXED BY JULIA TOPOLNITSKAYA
DIRECTED BY ANNA PARMAS
PERFORMED BY LENIGRAD FEATURING ALISA VOX
COURTESY OF FANSY SHOT RECORDS
BADDEST GIRL IN TOWN
WRITTEN BY MOHOMBI MOUPONDO JUAN LUIS MORENA LUNA ALEXANDRU COTOI ARMANDO C PEREZ MIKA MOUPONDO JOSE
C GARCIA JORGE GOMEZ
PERFORMED BY PITBULL FEAT MOHOMBI WISIN
COURTESY OF MR 305 RCA RECORDS
SWEET TALK
WRITTEN BY CHARLI TAFT BRIAN LEE ANDREW BOLOOKI
PRODUCED BY PARO BRIAN LEE
PERFORMED BY SAMANTHA JADE
COURTESY OF SONY RECORDS
BODY ON ME
WRITTEN BY BALAZS HARKO CHRIS BROWN JAMES ABRAHART MARCUS LOMAX ROBIN ELIGNSEN ROSINA RUSSELL STEFAN
JOHNSON TINASHE SIBANDA
PRODUCED BY FAUX DELOREAN T COLLA THE MONSTERS AND THE STRANGERZ
PERFORMED BY RITA ORA FEAT CHRIS BROWN
COURTESY OF ROC NATION COLUMBIA RECORDS
PLAYER
WRITTEN BY TINASHE KACHIGWE MYRON BIRDSONG CHRIS BROWN LUKAS LOULES ALEXANDER KRONLUND CHLOE ANGELIDES
PRODUCED BY LLOU KRONLUND
PERFORMED BY TINASHE FEAT CHRIS BROWN
COURTESY OF RCA RECORDS
BLACK MAGIC
LOVE ME LIKE YOU
WRITTEN BY STEVE MAC IAIN JAMES CAMILLE PURCELL JAMES NEWMAN
PERFORMED BY LITTLE MIX
COURTESY OF COLUMBIA SYCO RECORDS
IRRESISTIBLE
WRITTEN BY PETE WENTZ PATRICK STUMP JOE TROHMAN ANDY HURLEY
PRODUCED BY BUTCH WALKER JAKE SINCLAIR
PERFORMED BY FALL OUT BOY FEAT DEMI LOVATO
COURTESY OF ISALAND DCD2 RECORDS
BULLET BLOWZ
PERFORMED BY HAVANA BROWN AND KRONIC
THE GIRL IS MINE
WRITTEN BY ANGELA BEYINCE BEYONCE KNOWLES BRANDY NORWOOD DONALD DAVIS EDWARD ROBINSON FRED JERKINS III
KELENDRIA ROWLAND LASHAWN DANIELS PATRICK DOUTHIT RODNEY JERKINS TEIEDA JAPHE TENITRA WILLIAMS
PRODUCED BY 99 SOULS HAL RITSON GUY BUSS
PERFORMED BY 99 SOULS FEAT DESTINY S CHILD AND BRANDY
COURTESY OF RESILIENCE RECORDS
CONTAINS A SAMPLE OF GIRL FROM WALLACE AND GROMIT THE CURSE OF THE WERE RABBIT 2005
WRITTEN BY BEYONCE KNOWLES KELLY ROWLAND MICHELLE WILLIAMS PATRICK 9TH WONDER DOUTHIT SEAN GARRETT ANGELA
BEYINCE DON DAVIS EDDIE ROBINSON
PRODUCED BY PATRICK DOUTHIT KELENDRIA ROWLAND BEYONCE KNOWLES
PERFORMED BY DESTINY S CHILD
COURTESY OF COLUMBIA RECORDS UNITED INTERNATIONAL PICTURES
CONTAINS PART 2 A SAMPLE OF
THE BOY IS MINE
WRITTEN BY LASHAWN DANIELS RODNEY JERKINS
FRED JERKINS III JAPHE TELEDA BRANDY NORWOOD

PRODUCED BY DARKCHILD BRANDY DALLAS AUSTIN
PERFORMED BY BRANDY AND MONICA
COURTESY OF ATLANTIC RECORDS
BANG
PERFORMED BY ANITTA
COLORKITCHEN
NEVAFILM STUDIOS
CINEMA FUND
COPYRIGHT C 2016 ART PICTURES STUDIO IMAGEMOVERS LLC
Service Delivery COLUMBIA PICTURES AND HOODYAKOV PRODUCTION PRESENT IN ASSOCIATION WITH KERNER ENTERTAINMENT COMPANY AND CHANNEL ONE RUSSIA AN MONUMENTAL PICTURES FILM DIRECTION PRODUCTION IN ASSOCIATION WITH CINEMA FUND THE SMURFS DIRECTED BY PETR BYSLOV PRODUCED BY ANATOLY MAXIMOV KONSTANTIN ERNST NIKITA VISOSKI NIKOLAY POPOV MIKHAEL SHLIKHT PAUL HETT EXECUTIVE PRODUCERS ALEKSEY KYBLISKI STAS DOVJIK SCREENPLAY BY NIKITA VISOSKI DIRECTOR OF PHOTOGRAPHY IGOR GRINUKIN PRODUCTION DESIGNER ANNA LAZAREVA MUSIC BY RUSLAN MURATOV SOUND ENGINEER VLADIMIR LITROVNIK PITBULL ENRIQUE IGLESIAS CRAIG DAVID NE YO AND NICKI MINAJ AS GARGAMEL MAKEUP ARTISTS PETR GORSHENIN TATYANA MELKOMOVA COSTUME DESIGNER EKATERINA SHAPKAIS VISUAL EFFECTS SUPERVISOR ANDREY STREMOYSOV FILM EDITOR ILYA LEBEDEV
CAST
GARGAMEL NICKI MINAJ
PATRICK WINSLOW PITBULL
GRACE WINSLOW ENRIQUE IGLESIAS
ODILE CRAIG DAVID
HENRI NE YO
MODELS AFROJACK
EVA SIMONS
NEWSCASTERS NAYER REGALADO
MOHOMBI
BLUETOOTH YOUNG WOMAN GUY IN PLAID SHIRT BUM CABBIE FIVE
ANJELOU EMPLOYEE ODELS MOTHER WAITER LITTLE SISTER BLUE
TOY STORE PARTENTS PARENT WITH GIRLS KICKING GIRL SKATEBOARD KIDS BLUR
FAO CUSTODIAN COPS BUBBA FREND GUESTS NSYNC
AZRAEL ELWAY SPICE GIRLS
STUNTS
PAPA DIANA ROSS
GUTSY FAT JOE
SMURFETTE JENNIFER LOPEZ
BRANY BIG PUN
GROUCHY WYCLEF JEAN
CLUMSY JERMAINE DUPRI
GREEDY DIDO
HANDY BRITNEY SPEARS
VANITY JAY Z
CHEF HEFTY JOKER DESTINY S CHILD
BAKER SCOOTER
NARRATOR SMURF DRAKE
CRAZY SMURF LIL WAYNE
FARMER CHRIS BROWN
AZRAEL BEASTIE BOYS
SONGS
AIRPORT
PERFORMED BY ELENA VAENGA
ROCK MY LIFE
PERFORMED BY DIMA BILAN
SPACE BOUND
WRITTEN BY MARSHALL MATHERS JIM JONSIN STEVE MCEWAN
PERFORMED BY EMINEM FEAT STEVE MCEWAN
COURTESY OF SHADY AFTERMATH INTERSCOPE RECORDS
PUT BASTA UNTILL THE MORNING
PERFORMED BY DASHA SUVOROVA
DIRECTED BY VITALY PLESHAKOV
ARANGEMENT MAXIM SIVOLAP
MUSIC AND LYRICS BY DASHA SUVOROVA
MOVES LIKE JAGGER
WRITTEN BY ADAM LEVINE BENNY BLANCO AMMAR MALIK SHELLBACK
PERFORMED BY MAROON 5 FT CHRISTINA AGUILERA
COURTESY OF A AND M OCTONE RECORDS
UG
PERFORMED BY VASYA OBLOMOV
THIS IS HOW THE CARD FELL
PERFORMED BY TIME AND GLASS
SHOW ME THE WAY
PERFORMED BY ALLURE FEATURING JES
DANCE WITH ME
PERFORMED BY BRYCE FEAT CARPRIT
PERSONAL JESUS [THE STARGATE MIX]
PERFORMED BY DEPECHE MODE
COURTESY OF MUTE RECORDS
CONTAINS A SAMPLE OF PERSONAL JESUS FROM TOY STORY
WRITTEN BY MARTIN GORE
PRODUCED BY DEPECHE MODE FLOOD
PERFORMED BY DEPECHE MODE
COURTESY OF MUTE RECORDS WALT DISNEY PICTURES
IF SUDDENLY
PERFORMED BY POTAP AND NASTYA
CALL ME KOMAROVO
MUSIC BY D KLIMASHENKO
LYRICS BY T RESHENTYNK
DIRECTED BY D KLIMASHENKO
DIRECTOR OF PHOTOGRAPHY V YKIMENKO
PERFORMED BY THE HOT CHOCOLATE
COURTESY OF MOON RECORDS
SPANISH LOVER
PERFORMED BY AKCENT
DONT STOP THE PARTY
WRITTEN BY WILLIAM APL DE AP TABOO FERGIE JOSHUA AVAREZ DJ AMMO
PERFORMED BY THE BLACK EYED PEAS
COURTESY OF INTERSCOPE RECORDS
RABIOSA
WRITTEN BY SHAKIRA ARMANDO PEREZ EDWARD BELLO
PRODUCED BY SHAKIRA LUIS FERNANDO OCHOA JOSH ABRAHAM OLIGEE EL CATA JIM JONSIN
PERFORMED BY SHAKIRA FEAT PITBULL
COURTESY OF EPIC RECORDS
MAN DOWN
WRITTEN BY SHAMA JOSEPH TIMOTHY THERON THOMAS SHONTELLE LAYNE ROBYN FENTY
PRODUCED BY SHAM KUK HARRELL BOBBY CAMPBELL
PERFORMED BY RIHANNA
COURTESY OF DEF JAM RECORDINGS SRP RECORDS
WHO SAYS
WRITTEN BY EMANUEL KIRIAKOU AND PRISCILLA RENEA
PERFORMED BY SELENA GOMEZ AND THE SCENE
COURTESY OF HOLLYWOOD RECORDS
JELLY BEAN
PERFORMED BY GLAM
DID IT ON EM
SUPER BASS
WRITTEN BY ONIKA MARAJ DANIEL JOHNSON ESTHER DEAN
PRODUCED BY KANE BEATZ
PERFORMED BY NICKI MINAJ
COURTESY OF YOUNG MONEY CASH MONEY UNIVERSAL MOTOWN RECORDS
AMERICAN HUMANE
FX DESIGN
DKFX
TRIGAPH
PIASTRO FX
GRAD
CG FACTORY
ULITKA
POST PRODUCTION RU
CINAMMON
SL STUDIO
CONVERSIUM
POSTKINO PRODUCTION
CINEMA FUND WWW FOND KINO RU
MOVIE RC
UMP
TLC
KINO DOCTOR
DIGITAL CINEMATOGRAPHY PANAVISION GENESIS
PRINTS
BY
DELUXE
NY STATE
MASSACHUSETTS
MPAA
IATSE
KODAK MOTION PICTURE FILM
DOLBY DIGITAL IN SELECTED THEATRES
SDDS IN SELECTED THEATRES
DATASAT DIGITAL SOUND IN SELECTED THEATRES
DTS
COPYRIGHT C 2011 FILM DIRECTION MONUMENTAL PICTURES
SONY PICTURES RELEASING INTERNATIONAL HOODYAKOV PRODUCTION WWE STUDIOS PRESENT IN ASSOCIATION WITH MELNITSA ANIMATION STUDIOS CTB FILM COMPANY CINEMA FUND AN EPIC PICTURES HOODYAKOV PRODUCTION WWE STUDIOS PRODUCTION SURF S UP 2 WAVEMAFIA DIRECTED BY KONSTANTIN FEOKTISTOV PRODUCED BY SERGEI SELYANOV ALEXANDER BORYSKI WRITTEN BY ALEXANDER BORYSKI SVETLANA SACHENKO PRODUCTION DESIGNER ANDREY YKOBCHYK MUSIC BY MIKHAIL CHERTISHEV SOUND ENGINEER VLADIMIR GOLOYNIN FILM EDITOR SERGEY GLEZIN STARRING THE WWE SUPERSTARS MARTIN GARRIX CASH CASH AFROJACK AND STEVE AOKI ALSO STARRING DIANA ROSS JENNIFER LOPEZ PITBULL CRAIG DAVID
CAST
CODY MAVERICK DIANA ROSS
CHICKEN JOE JENNIFER LOPEZ
LANI ALINKAI PITBULL
TANK EVANS CRAIG DAVID
JC MARTIN GARRIX
UNDERTAKER HUNTER PAIGE CASH CASH
SEARGULL AFROJACK
MR MCMAHON STEVE AOKI
ARNOLD SUFF SCHOOL STUNDENT BLUE
INTERVIWER ANNOUNCER USHER RAYMOND
KATIE SURF SCHOOL STUNDENT BLUR
VOCALS NICOLE KIDMAN
SONGS
OPTIONS
PERFORMED BY PITBULL FEAT STEPHEN MARLEY
COURTESY OF IAN KIRKPATRICK
WRITTEN BY SEAN DOUGLAS JOSHUA GALLANDER SAM MARTIN JASON EVIGAN MITCH ALLAN IAN KIRKPATRICK PITBULL
AND STEPHEN MARLEY
COURTESY OF RCA RECORDS
THE BLUE THE GIRL
PERFORMED BY THE VINTAGE
COURTESY OF VELVET MUSIC
WRITE ON ME
THAT S MY GIRL
WRITTEN BY MIKKEL ERIKSEN TOR ERIK HERMANSEN KYRRE GOTYELL DAHLL PRISCILLA RENEA SIMON WILLCOX
PERFORMED BY FIFTH HARMONY
COURTESY OF EPIC SYCO RECORDS
ALL IN MY HEAD FLEX
WRITTEN BY VARIOUS
PRODUCED BY STARGATE GARCIA
PERFORMED BY FIFTH HARMONY FEAT FETTY WAP
COURTESY OF EPIC SYCO RECORDS
IN THE NAME OF LOVE
WRITTEN BY MARTIN GARITSEN MATTHEW RADOSEVICH RUTH ANNE CUNNINGHAM STEPHEN PHLLPIN ISLEY JUBER BEBE REXHA
YAEL NAHAR
PRODUCED BY MARTIN GARRIX MATT RAD STEVE JAMES SIMON SAYS DJ ISIS
PERFORMED BY MARTIN GARRIX AND BEBE REXHA
COURTESY OF STMPD EPIC AMSTERDAM SONY NETHERLANDS RECORDS
ALWAYS
WRITTEN BY SAMANTHA JADE JON LEVINE CARMEN REECE
COURTESY OF SONY RECORDS
HAIR
WRITTEN BY ANITA BLAY EDVARD FORRE ERFLORD IAIN JAMES HENRIK MICHELSEN CAMILE PURCELL SEAN PAUL HENRIQUES
PRODUCED BY ELECTRIC
PERFORMED BY LITTLE MIX FEAT SEAN PAUL
COURTESY OF SYCO RECORDS
ROOM FOR 2
PRODUCED BY TEN VEN
WRITTEN BY TEN VEN AUTUMM ROWE DUA LIPA
COURTESY OF WARNER RECORDS

COPYRIGHT C 2016 MELNITSA ANIMATION STUDIOS AND CTB FILM COMPANY LLC
MELNITSA ANIMATION
CINEMA FUND WWW FOND KINO RU
AMERICAN HUMANE ASSOCIATION
SONY DESIGN
FILMED WITH ARRI CAMERAS AND LENES
MPAA
IATSE
DOLBY ATMOS IN SELECTED THEATRES
| | |
| --- | --- |
| Director of Service Delivery | Russ Burnett |
| Service Delivery Coordinators | Chris Lee • Chris Rowley |
| Service PA/Admin Assistant | Carmelo Giardina |
Systems Technicians
Luke Bewsell
Mark Lynch
Brad Gordon
Oner Nalcioglu
Luke Lanza
Jason Turner
Justin Lee
=DATA RESOURCES HOODYAKOV PRODUCTION PRESENTS AN CINEMA FUND BAZELEVS PRODUCTION OPEN SEASON 2 OPEN SEASON 3 THE END DIRECTED BY TIMUR BEKMABETOV ALEXANDER VOITINSKI ANDRISHENKO DMITRY KISELEV YROSLAV CHEVAJENSKI IGNASIO CUBA SANCHEZ SCREENPLAY BY TIMUR BEKMABETOV ALEXANDER VOITINSKI ANDREY KYRECHIK MIKHAILL VRYBEL DMITRI ALEINIKOV OLEG MALOVICHKO ROMAN NEPONYSKI ALEXEY FEDOROV PRODUCED BY TIMUR BEKMABETOV BASED ON THE NOVEL BY ALEXANDER VOITINSKI EXECUTIVE PRODUCERS ALEXANDRA REMIZOVA SUZIANA MYAZEN SERGEY YHONTOV DIRECTORS OF PHOTOGRAPHY SERGEI TROFIMOV LEVAN KAPANADZE PRODUCTION DESIGNERS VITALI TRYHANEKO VLADIMIR NAMESTNIKOV DENIS KYPRIN FATALI TALIBOV EVGENI MATINENKO EDITED BY IRINA ULYNOVA CO PRODUCER IVA STROMILOVA MUSIC BY PAVEL ESENIN VISUAL EFFECTS SUPERVISOR ALEXANDER GOROHOV COSTUMES DESIGNED BY ANDREI ZOLOTYKHIN VLADIMIR KYPSOV IRINA MELAKOVA CASTING BY ANASTASIA ZDADZE
CAST
IN ORDER OF APPERANCE
BOOG DIANA ROSS
IAN USHER RAYMOND
REILLY TIMOTHY TIMBALAND MOSLEY
BUDDY R KELLY
DENI FAT JOE
SERGE BIG PUN
RABBIT 1 DESTINY S CHILD
RABBIT 2 VICTORIA S SECRET
MCSQUIZZY ALIAUNE AKON THIAM
GISELLE CHRISTINA MILIAN
GISELIA RODNEY DARKCHILD JERKINS

ELVIS LADY SAW
ELLIOT JENNIFER LOPEZ
DOUG JORDANA BREWSTER
ALISTAIR EMINEM
GRU DR DRE
MR WEENIE CRAIG DAVID
BOBBY GWEN STEFANI
BOB SLIM THUG
FIFI PITBULL
STANLEY NELLY FURTADO
MARIA JERMAINE DUPRI
ROSIE WYCLEF JEAN
URSA MICHAEL JACKSON
ROGER JANET JACKSON
GISELA KARLEY NICOLE SCHERZINGER
VOCALS NICOLE KIDMAN
MUSIC
MAGADAN
PERFORMED
B
Y
VASYA
OBLOMOV
LOVE
WITHOUT
CHEATING
PERFORMED
B
Y

2

3
4
5
F
E
A

T
5IVESTA
FAMILY

HEAVEN
PERFORMED BY VALERY MELADZE
COURTESY OF MELADZE MUSIC
WHEN YOU TELL THE WORLD YOU RE MINE
WRITTEN BY JORGEN ELOFSSON JOHN LUNDVIK
PERFORMED BY AGNES AND BJORN
COURTESY OF ROXY RECORDINGS
FOR HIM
PERFORMED BY MATHA
MORENA
WRITTEN AND PRODUCED BY TOM BOXER
PERFORMED BY TOM BOXER FT ANTONIA
COURTESY OF RADIKAL AATW RECORDS
ABOVE THE EARTH
PERFORMED BY T KILLAH FEAT NASTYA KOCHETKOVA
ROMAN
PERFORMED BY THE VINTAGE
LONELINESS BITCH
PERFORMED BY THE GLORY
CHOOSE A MIRACLE
WRITTEN AND DIRECTED BY BAKHODYR YULDASHEV
PRODUCED BY OKSANA SHUROCHKINA
PERFORMED BY NYUSHA
COURTESY OF NYUSHA MUSIC
PROVENCE
PERFORMED BY YOLKA
INSTANTLY
PERFORMED BY SERGEY LAZAREV
I JUST LOVE YOU
PERFORMED BY DIMA BILAN
ONLY GIRL IN THE WORLD
WRITTEN BY TOR ERIK HERMANSEN MIKKEL ERIKSEN CRYSTAL JOHNSON AND SANDY WLLHELM
PERFORMED BY RIHANNA
COURTESY OF DEF JAM RECORDINGS
UNDER LICENSE FROM UNIVERSAL MUSIC ENTERPRISES
WHAT S MY NAME
WRITTEN BY MIKKEL S ERIKSEN TOR ERIK HERMANSEN ESTER DEAN TRACI HALE AUBREY GRAHAM
PRODUCED BY STARGATE KUK HARRELL
PERFORMED BY RIHANNA FEAT DRAKE
COURTESY OF THE ISLAND DEF JAM GROUP SRP RECORDS
DJ GOT US FALLIN IN LOVE
WRITTEN BY MAX MARTIN SHELLBACK SAVAN KOTECHA PITBULL
PERFORMED BY USHER FEAT PITBULL
COURTESY OF LAFACE JIVE RECORDS
SHY RONNIE 2 RONNIE AND CLYDE
PERFORMED BY THE LONELY ISLAND FEAT RIHANNA

COPYRIGHT C BAZELEVS 2010
CINEMA FUND WWW FOND KINO RU
AMERICAN
HUMANE

C
L
R

T
L
C BAZELEVS

KONVERIR
DAEWOOD
S7
EVROSETI
0
KOMPETI
Q
MCDONALDS
ROSTOBESTRAH
PEKRESSTOK

HELEN
YEREK
RUSSIAN
RADIO
PRAVDA O
K
MOSFILM

FILM OFFICE NY
FILM
NEW
YORK
STATE
COLOR BY DELUXE
FILMED WITH PANAVISION CAMERAS AND LENSES
SONY PICTURES IMAGWORKS
REEL FX ENTERTAINMENT
COLORWORKS
KODAK MOTION PICTURE FILM
MPAA
IATSE
DOLBY DIGITAL IN SELECTED THEATRES
SDDS IN SELECTED THEATRES
DTS
THE DRAGON SPELL PRODUCERS TIMUR BEKMABETOV EVGENI MIRONOV SERGEY AGEEV CO PRODUCERS ALEXANDER NOVIN ELENA BRENKOVA ASA TEMNIKOVA VISUAL EFFECTS SUPERVISOR ALEXANDER GOROKHOV EXECUTIVE PRODUCERS ALEKSEY BORISOV IGOR KAPYSTIN PRODUCTION DESIGNER ANGELINA TEREKHOVA COSTUME DESIGNER VLADIMIR KYPSOV MAKEUP ARTIST EVGENIA MALINOVSKA PRODUCER POST PRODUCTION KSENIA KISELEVA EDITED BY ANTON ANISIMOV ALEKSEY KYMAKSHIN DIRECTOR OF PHOTOGRAPHY VLADIMIR BASHTA RGC MUSIC BY YURY POTENKO WRITTEN BY OLEG POGODIN YURY KOROTKOV SERGEY KALYJANOV IRINA PIVOVAROVA DMITRI PINCHYKOV DIRECTED BY DMITRI KISELEV CREATIVE CONSULTANTS ALEKSEY LEONOV
ACTORS
NICKY DIANA ROSS
ROCKY PITBULL
EDDIE JENNIFER LOPEZ
WITCH ENRIQUE IGLESIAS
SIRINGA CRAIG DAVID
CYRIL FAT JOE
DRAGON BIG PUN
ADLER WYCLEF JEAN
MARIA JERMAINE DUPRI
BOGDAN FIVE
KAMIJAZE BLUE
MONSTER BLUR
GOON NSYNC
NARRATOR SPICE GIRLS
BOYS DIDO
VOCALS NICOLE KIDMAN
SONGS
TILL THE STARS COME OUT
PERFORMED BY ESTELLO FEAT PITBULL AND ROSCOE UMALI
I GOT YOU
WRITTEN BY BEN BERGER LAUREN CHRISTY JACOB KASHER RYAN MCMAHON RYAN RABIN BLETA REXHA
PRODUCED BY CAPTAIN CUTS
PERFORMED BY BEBE REXHA
COURTESY OF WARNER BROS RECORDS
CHEAP ASS WEAVE
PERFORMED BY CARDI B
MO BOUNCE
WRITTEN BY AMETHGYST KELLY JONATHAN YIP JEREMY REEVES RAY ROMULUS RAY MCULLOUGH MAURICE SIMMONDS KEVIN
NISHIMURA JAMES ROH VIRMAN COQUIA
PRODUCED BY THE STEREOTYPES FAR EAST MOVEMENT
PERFORMED BY IGGY AZALEA
COURTESY OF DEF JAM RECORDINGS
AMOR DE DOS
PERFORMED BY KAROL G FEAT NICKY JAM
COPYRIGHT C 2017 CHANNEL ONE RUSSIA
MOSFILM
CGF
ARGUNOV STUDIO
XO
SOUND 2 PICTURE
CGF 2
DCP24
BAZELEVS
ROME STUDIO
CINEMA FUND WWW FOND KINO RU
CGF 3
KINO E
3D
RENTA CAM
KINO DOCTOR Q
PAPFORMI
ROSKOSMOS
COSMOC
RUSSIAN RADIO
WORLD CLASS
EVROSET
ALFA BANK
Q
MALL RU
KINOPOST
VK
RUTUNE
3
PRAVDA
FILMED IN PANAVISION
TECHNICOLOR
ALEXL
ARRI RENTAL
MPAA
IATSE
DOLBY DIGITAL IN SELECTED THEATRES
IMAX
FEATURES
| | |
| --- | --- |
| Data Operations Manager | Kim Pearce |
| Data Operations Lead | Christopher Kerr |
Data Assistants
Ryan Cawthorne
Gina Herrmann
Andrew Papadopoulos
Kenny Ferreira
Juraj Martinak
Miquel Guillaumet Montalat
Adam McDougall
Christopher Hale
Kathleen-Patrica O'Toole
Render Operations COLUMBIA PICTURES TRISTAR PICTURES HOODYAKOV PRODUCTION PRESENT IN ASSOCIATION WITH UNITED INTERNATIONAL PICTURES UNIVERSAL PICTURES FOCUS FEATURES INTERNATIONAL AN IMAGEMOVERS AMBLIN ENTERTAINMENT TIMUR BEKMABETOV PRODUCTION PLANET 51 PITBULL JENNIFER LOPEZ DIANA ROSS ENRIQUE IGLESIAS CRAIG DAVID AND FAT JOE AS PROFESSOR KIPPLE BIG PUN WYCLEF JEAN JERMAINE DUPRI DIDO MEMORY OF PLANET 51 DIRECTED BY ALEXANDER VOITINSKI DMITRI KISELEV SCRIPT BY DMITRI ALEINIKOV ALEXANDER TALAL CREATED BY ALEXANDER VOITINSKI MIKHAIL VRYBEL DMITRI ALEINIKOV PRODUCED BY TIMUR BEKMABETOV IVA STROMILOVA EXECUTIVE PRODUCER SUZANNA MYAZEK MUSIC BY YURY POTENKO DIRECTOR OF PHOTOGRAPHY SERGEI TROFIMOV PRODUCTION DESIGNER MARIA TYRSKAA COSTUME DESIGNER VARYA AVDYUSHKO MAKEUP ARTIST IRINA ULYNOVA REMIXED BY MARIA ATMANENKO FILM EDITORS ALEXANDER ANDRISHENKO ILYA LEBEDEV VISUAL EFFECTS SUPERVISOR DMITRI TONORNKOV CASTING BY TAMARA ODINSOVA KIRA EGOROCHNIRA CO PRODUCER VICTOR IVANOV
STUNTS
FIVE
BLUE
BLUR
NSYNC
SPICE GIRLS
AGNES
BRITNEY SPEARS
JAY Z
DESTINY S CHILD
VOCALS NICOLE KIDMAN
SONGS
I KNOW
PERFORMED BY 23 45 FEAT 5IVESTA
I NEED YOU KNOW
WRITTEN BY ANDERS HANSSON SHARON VAUGHN
PERFORMED BY AGNES
COURTESY OF ROXY RECORDS

SON
PERFORMED BY ANI LORAK
BREATH WITH ME
PERFORMED BY AMATORY
DEJA VU
WRITTEN BY SEBASTIAN BARAC RADU BOLFEA MARCEL BOTEZAN
PRODUCED BY PLAY AND WIN
PERFORMED BY BOB TAYLOR FEAT INNA
COURTESY OF AIRPLAY AATW B1 RECORDS
ALL THE RIGHT MOVES
PRODUCED BY RYAN TEDDER ANDY PRICKETT BRENT KUTZIE
PERFORMED BY ONE REPUBLIC
COURTESY OF MOSLEY INTERSCOPE RECORDS
MR DJ
VOID
PERFORMED BY THE BIS
AUTUMN
PERFORMED BY THE CHINA
COURTESY OF MALFA RECORDS
OUTTA CONTROL
WRITTEN BY CRAIG LOVE
PRODUCED BY LIL JON
PERFORMED BY BABY BASH FEAT PITBULL
COURTESY OF ARISTA RECORDS
LIVE YOUR LIFE
WRITTEN BY DAN BALAN CLIFFORD HARRIS MAKEBA RIDDICK AND JUSTIN SMITH
PERFORMED BY T I FEATURING RIHANNA
COURTESY OF ATLANTIC RECORDING CORP
BY ARRANGEMENT WITH WARNER MUSIC GROUP FILM AND TV LICENSING
RIHANNA APPEARS COURTESY OF DEF JAM RECORDINGS
UNDER LICENSE FROM UNIVERSAL MUSIC ENTERPRISES
CONTAINS PORTIONS OF DRAGOSTEA DIN TEI FROM SHARK TALE BY O ZONE
USED COURTESY OF CAT MUSIC SRL UNITED INTERNATIONAL PICTURES ROMANIA AND ULTRA RECORDS INC USA

MAGIC
PERFORMED BY SELENA GOMEZ

GIRL I GOT YOU
EVERY GIRL
BEDROCK
WRITTEN BY DWAYNE CARTER AUBREY GRAHAM LLOYD POLITE CARL LILY ONIKA MARAJ MICHAEL STEVENSON JARVIS MILLS STEPHEN STATIC MAJOR GARRETT
PRODUCED BY KANE BEATZ
PERFORMED BY YOUNG MONEY
COURTESY OF YOUNG MONEY CASH MONEY UNIVERSAL MOTOWN RECORDS
CANDY MAN
WRITTEN BY CHRISTINA AGUILERA LINDA PERRY
PERFORMED BY CHRISTINA AGUILERA
COURTESY OF RCA RECORDS
VIDEO PHONE EXTENDED REMIX
WRITTEN BY BEYONCE KNOWLES SHONDRAE CRAWFORD SEAN GARRETT
PRODUCED BY BANGLADESH THE PEN BEYONCE KNOWLES
PERFORMED BY BEYONCE FEAT LADY GAGA
COURTESY OF COLUMBIA RECORDS
BAD ROMANCE
WRITTEN BY STEFANI GERMANOTTA NADIR KHAYAT
PERFORMED BY LADY GAGA
COURTESY OF INTERSCOPE RECORDS
UNDER LICENSE FROM UNIVERSAL MUSIC ENTERPRISES
BROKEN HEARTED GIRL
WRITTEN BY KENNETH BABYFACE EDMONDS MIKKEL S ERIKSEN TOR ERIK HERMANSEN BEYONCE KNOWLES
PRODUCED BY STARGATE KNOWLES
PERFORMED BY BEYONCE
COURTESY OF COLUMBIA RECORDS
THE GIFT OF A FRIEND
MUSIC AND LYRICS BY ADAM WATTS ANDY DODD WITH DEMI LOVATO
PERFORMED BY DEMI LOVATO
PRODUCED BY JOHN FIELDS
ARRANGED BY STEPHEN LU
MIXED BY BOB CLEARMOUNTAIN
DEMI LOVATO APPEARS COURTESY OF HOLLYWOOD RECORDS
I DONT BELIEVE IN MIRACLES
PERFORMED BY ALEXANDER RYBAK
DECCA RECORDS
CLR
DIGITAL VISION
UMP
CLASSICA FILM
KODAK
MOTION
PICTURE
FILM

GORLKO
BAZELEVS
HP
HELEN YEREK
S7
Q
MOSFILM
RENTA CAM
BOGDAN AND FABRIKA
KINO FABRIKA 2
CINELAB
DIGITAL CINEMATOGRAPHY PANAVISION GENESIS
PRINTS BY DELUXE
UBCP
AVID
DOLBY DIGITAL IN SELECTED THEATRES
DTS
SDDS IN SELECTED THEATRES
MPAA
IATSE
COPYRIGHT C UNIVERSAL STUDIOS 2009
COLUMBIA PICTURES HOODYAKOV PRODUCTION KERNER ENTERTAINMENT COMPANY PRESENT IN ASSOCIATION WITH LSTAR CAPITAL AND WANDA PICTURES AN RIALTO MELNITSA ANIMATION CTB FILM COMPANY PRODUCTION IN ASSOCIATION WITH RUSSIA 1 AND CINEMA FUND SMURFS THE LOST VILLAGE DIRECTED BY FEDOR DMITRIEV VLADIMIR TOROPCHIN DARINA SHMIDT PRODUCED BY SERGEY SELYANOV ANTON ZLATOPOLSY ALEXANDER BOYARSKY ART DIRECTOR ALEKSEY KOROBKIN PRODUCTION DESIGNER ANATOLIY SOKOLOV MUSIC BY MIKHAIL CHERTISCHEV SOUND DIRECTOR VLADIMIR GOLOUNIN FILM EDITOR SERGEY GLEZIN ANIMATION DIRECTORS ELENA GALDOBINA EKATERINA SALABAY CINEMATOGRAPHER VIKTOR LOSCHILOV EXECUTIVE PRODUCER OLEG ZHUKOV CG TECHNICAL DIRECTOR VASILY ZHIRYAEV JENNIFER LOPEZ NICKI MINAJ DIANA ROSS DEMI LOVATO MARC ANTHONY MATTHEW KOMA CRAIG DAVID FAT JOE WITH BIG PUN AND WYCLEF JEAN
CAST
SMURFETTE JENNIFER LOPEZ
GARGAMEL NICKI MINAJ
HEFTY SMURF DIANA ROSS
CLUMSY SMURF DEMI LOVATO
BRIANY SMURF MARC ANTHONY
PAPA SMURF MATTHEW KOMA
MONTY CRAIG DAVID
AZRAEL CRAIG DAVID
SMURFSTORM FAT JOE
SMURFBLOSSOM BIG PUN
SMURFWILLOW WYCLEF JEAN
SMURFILLY JERMAINE DUPRI
SMURFMELODY CHRIS LUDACRIS BRIDGES
SNAPPY BUG HANDY SMURF TAKE THAT
CAULDRO NOESY SMURF GROUCHY SMURF JOKEY SMURF VANITY SMURF FIVE
FATMER SMURF PATIENT SMURF FRANK THE CATERPILLAR BAKER SMURF BLUE
SMURFJADE PASSERBY SMURF KARATE SMURF BEASTIE BOYS
SONGS
SIN TI
PERFORMED BY DYLAND AND LENNY FEAT PITBULL BEATRIZ LUENGO
RICOS BESOS
PERFORMED BY KAROL G
HEAVYDIRTYSOUL
WRITTEN BY TYLER JOSEPH
PRODUCED BY RICKY REED
PERFORMED BY TWENTY ONE PILOTS
COURTESY OF FUELED BY RAMEN RECORDS
BE MINE
WRITTEN BY CESAR LAURENT DE RUMEL DORIAN LAUDUIGUE GABRIELLA WEST
PERFORMED BY OFENBACH
SCARED TO BE LONELY
WRITTEN BY MARTIIN GARRITSEN GIORGIO TUINFORT NATHANIEL CAMPANY KYLE SHEARER GEORGIA KU
PRODUCED BY MARTIN GARRIX GIORGIO TUINFORT VALLEY GIRL LORNA BLACKWOOD
PERFORMED BY MARTIN GARRIX AND DUA LIPA
COURTESY OF STMPD EPIC RECORDS
AURELIA
PERFORMED BY AFI
FUCK ME UP
PERFORMED BY TJR FEAT CARDI B
TELEPATHY
WRITTEN BY SIA FURLER MIKKEL STORLEER ERIKSEN TOR ERIK HERMANSEN
PRODUCED BY ELLIOTT WHEELER BAZ LUHRMANN
PERFORMED BY CHRISTINA AGUILERA FEAT NILE RODGERS
COURTESY OF RCA RECORDS
BAD THINGS
WRITTEN BY COLSON BAKER CAMILA CABELLO MADISON LOVE TONY SCALZO JOE KHAJADOURIAN ALEX SCHWARTZ
PRODUCED BY THE FUTURISTICS
PERFORMED BY MACHINE GUN KELLY CAMILA CABELLO
COURTESY OF EST 19XX BAD BOY INTERSCOPE RECORDS
SHOUT OUT TO MY EX
TOUCH
WRITTEN BY HANNI IBRAHIM PATRICK PATRIKIOS AS GOVERE PHIL PLESTED
PRODUCED BY MNEK COTTONE
PERFORMED BY LITTLE MIX
COURTESY OF SYCO RECORDS
COPYRIGHT C 2017 MELNITSA ANIMATION STUDIOS CTB FILM COMPANY VGTRK LLC
MELNITSA ANIMATION
BSP
ELECTIC TRANSLATIONS
ASTRA
COLORKITCHEN
CINEMA FUND WWW FOND KINO RU
AMERICAN HUMANE
NEW YORK
ARRI
MPAA
IATSE
DOLBY ATMOS IN SELECTED THEATRES
| | | | |
| --- | --- | --- | --- |
| Render Farm Manager | Kareem Yassih | Lead Render Wrangler | Pauline Koh |
Render Wranglers
Nicolas Boutmy
Sara Edwards
Leath Mattner
Jackson Williams
Daniel Bryce
Daniela Alethea Hammer
Gareth Parks
Courtenay Cooper
Matthew Horton
Robert Totonhian
Jared Cram
Alexandre Janvier
Bree Whitford
PRODUCTION MANAGEMENT SUPPORT HOW TO TRAIN YOUR DRAGON THE HIDDEN WORLD DIRECTED BY ALEKSEY NYJIN WRITTERS LEONID BARAS SERGEI PETREIKOV PAOLO DJENOVESE PRODUCED BY RYBEN DISHDISHYN LEONID BARAS LARISA BLAJKO CAMERA MIKHAIL MILASHIN ART DIRECTOR MARGARITA ABLAEVA EDITOR AVET OGANESYN MUSIC BY DMITRI EMELYNOV HICCUP DIANA ROSS ASTRID JENNIFER LOPEZ GRIMMEL ANITTA VALKA NICKI MINAJ STOICK FAT JOE SNOTLOUT PITBULL FISHLEGS MARC ANTHONY RUFFNUT JERMAINE DUPRI ERET LIL WAYNE
CAST
HICCUP DIANA ROSS
ASTRID JENNIFER LOPEZ
GRIMMEL ANITTA
VALKA NICKI MINAJ
STOICK FAT JOE
SNOTLOUT PITBULL
FISHLEGS MARC ANTHONY
RUFFNUT JERMAINE DUPRI
ERET LIL WAYNE
TUFFNUT WYCLEF JEAN
ACK FIVE
HOARK BLUE
GRISELDA THE GREVIOUS BLUR
TRAPPER NSYNC
PHLEGMA SPICE GIRLS
YOUNG HICCUP DIDO
RAGNAR THE ROCK BRITNEY SPEARS
SPITELOUT JAY Z
IVAR THE WITLESS DESTINY S CHILD
SONGS
HERE AND NOW
PERFORMED BY MAKSIM
TIK TAK
WRITTEN BY B SERKABAEV
PERFORMED BY A STUDIO
COURTESY OF GEFFEN RECORDS
YOU ARE SO BEAUTIFUL
WRITTEN BY ROMA ZVER
PERFORMED BY THE BEASTS
THE ROAD TO YOU
72 000
WRITTEN BY RUSTAM ROMANOV AND ALEXEY DUBROVIN
PERFORMED BY THE BANDEROS
COURTESY OF UNIVERSAL RECORDS
MI MAMI
PERFORMED BY EL ALFA FEAT CARDI B
BED
WRITTEN BY ONIKA MARAJ BEN DIENI GAMAL LEWIS BRETT BAILEY MESCON DAVID ASHER
DWAYNEE CHIN QUEE
PRODUCED BY BEN BILLIONS BEATS BAILEY SUPA DUPS MESSY
PERFORMED BY NICKI MINAJ FEAT ARIANA GRANDE
COURTESY OF YOUNG MONEY CASH MONEY REPUBLIC RECORDS
DANCE TO THIS
WRITTEN BY TROYE SIVAN OSCAR HOLTER BRETT MCLAUGHIN NOONIE BAO
PERFORMED BY TROYE SIVAN FEAT ARIANA GRANDE
COURTESY OF EMI AUSTRALIA CAPITOL RECORDS
GOD IS A WOMAN
WRITTEN BY ARIANA GRANDE ILYA SALMANZADEH MAX MARTIN SAVAN KOTECHA RICKARD GORANSSON
PERFORMED BY ARIANA GRANDE
COURTESY OF REPUBLIC RECORDS
THE LIGHT IS COMING
WRITTEN BY PHARRELL WILLIAMS ONIKA MARAJ ARIANA GRANDE
PERFORMED BY ARIANA GRANDE FEAT NICKI MINAJ
COURTESY OF REPUBLIC RECORDS
BOOD UP REMIX
WRITTEN BY JOELLE JAMES ONIKA MARAJ QUAVIOUS MARSHALL ELLA MAJ DIJON MCFARLANE
LARRANCE DOPSON
PERFORMED BY ELLA MAI FEAT NICKI MINAJ AND QUAVO
COURTESY OF INTERSCOPE RECORDS YOUNG MONEY RECORDS
FEFE
WRITTEN BY DANIEL HERNANDEZ ONIKA MARAJ SHANE LINDSTROM KEVIN GOMRINGER
TIM GOMRINGER ANDREW GREEN
PRODUCED BY MURDA BEATZ CUBEATZ
PERFORMED BY 6IX9INE FEAT NICKI MINAJ AND MURDA BEATZ
COURTESY OF SCUMGANG TENTHOUSAND PROJECTS RECORDS
GANJA BURN
HARD WHITE
WRITTEN BY ONIKA MARAJ JARIUS MOZEE JEREMY REID
PERFORMED BY NICKI MINAJ
COURTESY OF YOUNG MONEY CASH MONEY RECORDS
HEY HEY HEY
WRITTEN BY KATY PERRY SIA FURLER SARAH HUDSON MAX MARTIN ALI PAYAMI
PERFORMED BY KATY PERRY
COYRTESY OF CAPITOL UNIVERSAL RECORDS

VAMOS POR LA ESTRELLA
PERFORMED BY SOFIA REYES FEAT PATY COSTU AND KAP G
COURTESY OF WARNER LATINA RECORDS
DAME TU COSITA
PERFORMED BY PITBULL X EL CHOMBO X KAROL G FEAT CUTTY RANKS
HOW TO TRAIN YOUR DRAGON DIRECTED BY A KOTT C DREAMWORKS
HOW TO TRAIN YOUR DRAGON 2 DIRECTED BY O HARINA C BAZELEVS
AUROMAX BY BARCO
HP
NETAPP
BACK LOT MUSIC
PREM
MOONRAY
GEORGIA
COLORKITCHEN
MARC MEDIA
DELOPOLIS
NOKIA
LAYS
CINEMA FUND WWW FOND KINO RU
GREEN IS UNIVERSAL
DELUXE
DOLBY ATMOS + VISION
DTS X
AVID AVID
IMAX
IMAX CAMERAS
MPAA
IATSE
COPYRIGHT C SUPER MARS MEDIA ENTERTAINMENT 2018 LLC
| | |
| --- | --- |
| CH Production Coordinator | Rachael Gill |
| Scheduling Coordinator | Agatha Ozdowska |
| Assistant to the Head of Production | Tessa Clark |
| Production Data Coordinator | Susan Standen |
Additional Production Management COLUMBIA PICTURES AND HOODYAKOV PRODUCTION PRESENT IN ASSOCIATION WITH SPYGLASS ENTERTAINMENT AND EPIC PICTURES AN CENTER OF NATIONAL FILM AND CNF ANIMA PRODUCTION IN ASSOCIATION WITH THE MINISTRY OF CUTTURE RUSSIAN FEDERATION A SERGEY ZERNOV AND VADIM SOTSKOV FILM DIANA ROSS JENNIFER LOPEZ TIMOTHY TIMBALAND MOSLEY JUSTIN TIMBERLAKE MUSIC BY IVAN URUPIN ADDITIONAL MUSIC BY DAVID BURKE ORIGINAL SONGS BY DIMA BILAN ADDITIONAL ORIGINAL SONGS BY OCEANA PRODUCTION DESIGNERS ALEXANDER KHRAMTSOV STEPHUN GRADININ SVYATOSLAV USHAKOV EDITOR VENSAN DEVO EXECUTIVE PRODUCERS PATRICK EWATA SHAKED BERENSON PRODUCERS SERGEY ZERNOV VADIM SOTSKOV STORY BY JOHN CHUA ALEXANDER TATAL SCRIPT BY JOHN CHUA ALEXANDER TATAL SERGEY ZERNOV MAXIM SVESHNIKOV DIALOGUE DIRECTOR RICHARD EPCAR DIRECTED BY SVYATOSLAV USHAKOV INNA EVTANNIKOVA
CAST
BELKA DIANA ROSS
STRELKA JENNIFER LOPEZ
LENNY TIMOTHY TIMBALAND MOSLEY
KAZBEK JUSTIN TIMBERLAKE
ADDITIONAL VOICES
MOPS FAT JOE
PARROT BIG PUN
PIRATE WYCLEF JEAN
PUSHOK JERMAINE DUPRI
PIG PITBULL
FLEA 2 ENRIQUE IGLESIAS
FLEA 1 CRAIG DAVID
KENNEDY FIVE
KAROLIN BLUE
CAT BLUR
PSYCHLATRIST NSYNC
BULDOG SPICE GIRLS
ELEPHANT DIDO
PROFESSOR BRITNEY SPEARS
SPEAKER SHAWN JAY Z COREY CARTER
SHEPHERDS
LION
OFFICIAL R KELLY NELLY PHARRELL WILLIAMS
DOG SCOOTER
AMERICAN BEASTIE BOYS
CAT CIARA
BEAR JONATHAN LIL JON SMITH
BLONDE CHRIS LUDACRIS BRIDGES
DOG USHER RAYMOND
MONKEY INNA
HERISELF BEYONCE KNOWLES CARTER
VOCALS NICOLE KIDMAN
SONGS

FOR PAIRS
PERFORMED BY DIMA BILAN

POR TI
PERFORMED BY KAROL G

LET GO

PERFORMED BY STAS MIKHAILOV FEAT TAISIA POVALI
WHATEVER

PERFORMED BY YING YANG

MEMORIES
WRITTEN BY DAVID GUETTA SCOTT MESCUDI

PRODUCED BY FREDERIC RIESTERER

PERFORMED BY DAVID GUETTA FEAT KID CUDI
COURTESY OF EMI MUSIC FRANCE VIRGIN RECORDS
CHICA BOMB
WRITTEN BY DAN BALAN COREY CHOUS GIBSON
REMIXED BY ASHLEY SCHULTZ MAYRA MUNOZ BRITTEN KELLEY AND JENNIFER HUMPHREY
COURTESY OF POPLIFE RECORDS

ALWAYS SUMMER [FROM LOVE AND THE CITY 2]

WRITTEN BY ALEKSEY RIJOV
PERFORMED BY THE DISCO CRASH FEAT VERA BREZHNEVA NASTYA ZADOROZHNAYA AND SVETLANA KHODCHENKOVA

COURTESY OF KVATRAL 95 LEOPOLIS AND DISCOTEKA AVARIYA ENTERTAINMENT
RUN
PERFORMED BY THE ARTDOGS AND NASTYA ZADOROZHNAYA
FLOOR ON FIRE
PERFORMED BY LIL JON FEAT PITBULL AND MACHEL MONTANA

KNOCKOUT

WRITTEN BY D CARTER O MARAJ K CROWE E ORIZ

PRODUCED BY JUSTICE LEAGUE

PERFORMED BY LIL WAYNE FEAT NICKI MINAJ

COURTESY OF YOUNG CASH MONEY UNIVERSAL MOTOWN RECORDS

MY CHICK BAD
WRITTEN BY CHRISTOPHER BRIDGES ONIKA MARAJ BRENT HASETINE SAMUEL LINDLEY DERRELLE DAVIDSON

PRODUCED BY THE LEGENDARY TRAXSTEF

PERFORMED BY LUDACRIS FEAT NICKI MINAJ

COURTESY OF DTP DEF JAM RECORDINGS

LIL FREAK

WRITTEN BY USHER RAYMOND ONIKA MARAJ JAMAL JONES ESTER DEAN ELVIS WILLIAMS STEVIE WONDER

PRODUCED BY BLAC ELVIS POLOW DA DON

PERFORMED BY USHER FEAT NICKI MINAJ

COURTESY OF LAFACR RECORDS
OH MOTHER

WRITTEN BY CHRISTINA AGUILERA DERRYCK LIZ THORNTONM MARK RANKIN KARA DIOGUARDI BRUNO COULAIS CHRISTOPHER BARRATIER

PRODUCED BY BIG TANK QL BOGGIE CHRISTINA AGUILERA

COURTESY OF RCA RECORDS

TELEPHONE

WRITTEN BY STEFANI GERMANOTTA RODNEY DARKCHILD JERKINS LASHAWN DANIELS LAZONATE FRANKIN BEYONCE KNOWLES

PRODUCED BY DARKCHILD LADY GAGA

COURTESY OF STREAMLINE KON LIVE CHERRYTEE INTERSCOPE RECORDS

RUSSIAN ROULETTE

HARD

RUDE BOY
WRITTEN BY SHAFFER SMITH CHARLES HARMON
PRODUCED BY CHUCK HARMONY NE YO MAKEBA RIDDICK

PERFORMED BY RIHANNA

COURTESY OF SRP DEF JAM RECORDINGS

SHY RONNIE

PERFORMED BY RIHANNA FEAT THE LONELY ISLAND

ROCKSTAR 101

WRITTEN BY TERIUS THE DREAM NASH CHRISTOPHER TRICKY STEWART ROBYN FENTY
PRODUCED BY THE DREAM TRICKY STEWART MAKEBA RIDDICK

PERFORMED BY RIHANNA FEAT SLASH
COURTESY OF SRP DEF JAM RECORDINGS
WHITE SUN OF DESERT

DIRECTED BY VLADIMIR MOTYL

C MOSFILM 1969
BAZELEVS VFX
BLOWFISH FX
FUJIFILM
DOLBY DIGITAL
MPAA
KARO PROKAT
COPYRIGHT C CNF ANIMA 2010
COLUMBIA PICTURES AND HOODYAKOV PRODUCTION PRESENT IN ASSOCIATION WITH LSTAR CAPITAL AND EPIC PICTURES AN CTB FILM COMPANY VODOROD PICTURES CTC MEDIA CGF STUDIO PRODUCTION IN ASSOCIATION WITH CINEMA FUND THE EMOJI MOVIE DIRECTED BY ALEXANDER ANDRYSHENKO DIANA ROSS PITBULL JENNIFER LOPEZ ENRIQUE IGLESIAS CRAIG DAVID FAT JOE ASHANTI BIG PUN WYCLEF JEAN JERMAINE DUPRI J BALVIN G EAZY BEBE REXHA AND KEHLANI AS POOP PRODUCED BY SERGEI SELYANOV MIKHAILL VRYBEL ALEXANDER ANDRYSHENKO GOROKHOV VYASHESLAV JYRYGOV DARIA LEGONI VIALKO EXECUTIVE PRODUCER MIKHAIL KITAEV WRITTEN BY ANDREY ZOLOTAREV MUSIC BY IVAN BYRLYEV DMITRI NOSKOV DIRECTOR OF PHOTOGRAPHY MIKHAIL MIPASHIN PRODUCTION DESIGNER YURY EOMENKO COSTUME DESIGNER DARIA ZONOVA MAKEUP ARTIST ALINA NAZAROVA REMIXED BY VASILI UEL CASTING BY JULIA MARINA CO DIRECTED BY KSENIA SHEDRINA LINE PRODUCER DENIS POPOV POST PRODUCTION EKATERINA ANTONINA LEE VISUAL EFFECTS SUPERVISOR OLEG CHEMODYROV SOUND BY FLYSOUND VFX SUPERVISORS SERGEY NEVSHYPOV PAVEL BEZBORODOV VFX PRODUCERS ALEXANDER GOROKHOV ALENA KYCHEROVA COLORIST ANDREY MESNYNKIN CSI ASSOCIATE PRODUCER EFFECT BABOCHKI VFX VODOROD ALEXANDER VRYBEL CO EXECUTIVE PRODUCER SERGEY DOSENKO
CAST
GENE DIANA ROSS
HI 5 PITBULL
JAIBREAK JENNIFER LOPEZ
SMILER ENRIQUE IGLESIAS
MEL MEH CRAIG DAVID
MARY MEH FAT JOE
POOP SIR KEHLANI
AKKIKO GLITTER ASHANTI
FLAMENCA BIG PUN
SPAM WYCLEF JEAN
DEVIL STEVEN JERMAINE DUPRI
ALEX J BALVIN
ADDIE G EAZY
POOP JR PJ BEBE REXHA
INTERNET TROLL ALLY BROOKE
HYSTERICAL LAUGHTER DINAH JANE
LAUGHTER LAUREN JAUREGUI
BROOM NORMANI
PIZZA CAMILA CABELLO
ANGEL PHONE STORE EMPLOYEE FIVE
REGGIE RAM TECH BLUE
TRAVIS BLUR
MR SCHNOEBELEN NSYNC
RONNIE RAM TECH SPICE GIRLS
RAM TECH BOUNCER DIDO
FIST BUMP THUMBS UP BRITNEY SPEARS
GAVEL JAY Z
ROCKET FLASHLIGHT TROJAN SOLDIER RED WAGON DESTINY S CHILD
TROJAN HORSE ALIEN WILLIAM HEART EYES SCOOTER
NERD EMOJI ELEPHANT CAT HEART EYES BEASTIE BOYS
SONGS
LOOK AT ME
PERFORMED BY POPPERAZZI FEAT CARDI B BILLIONAIRE BLACK
MAKE LOVE
WRITTEN BY RADRIC DAVIS JOSHUA LAELLEN ONIKA MARAJ
PERFORMED BY GUCCI MANE FEAT NICKI MINAJ
COURTESY OF ATLANTIC YOUNG MONEY RECORDS
NO MORE SAD SONGS
WRITTEN BY EMILY WARREEN EDYARD FORRE ERFIORD HENRIK MICHELSEN TASH PHILIPPS COLSON BAKER
PRODUCED BY ELECTRIC JOE KEARNS
PERFORMED BY LITTLE MIX FEAT MACHINE GUN KELLY
COURTESY OF SYCO RECORDS
STARVING
WRITTEN BY MICHAEL KYLE TREWARTHA ROBERT MCCURDY CHRISTOPHER PETROSINO ASIA WHITEARCE
PRODUCED BY GREY ZEDD CHRIS TEK O RYAN
PERFORMED BY HAILEE STEINFELD AND GREY FEATURING ZEDD
COURTESY OF REPUBLIC UNIVERSAL RECORDS
SLUMBER PARTY
WRITTEN BY MATTIAS LARSSON ROBIN FREDRIKSSON JULIA MICHAELS JUSTIN TRANTER
PRODUCED BY MATTMAN AND ROBIN
PERFORMED BY BRITNEY SPEARS FEAT TINASHE
COURTESY OF RCA RECORDS
YA NO TE CREO
PERFORMED BY KAROL G
BACK FOR MORE
PERFORMED BY FEDER FEAT DAECOLM
BREAK MY HEART
WRITTEN BY RENA NIA LOVELIS MIRANDA MILLER CAREY MORETA KRISTIAN LUNDIN JULIAN BUNETTA CORY ENEMY IAIN SHIPP
PRODUCED BY JULIAN BUNETTA CORY ENEMY PICARD BROTHERS
PERFORMED BY HEY VIOLET
COURTESY OF 5MODE CAPITOL RECORDS
ISPY
WRITTEN BY KYLE HARVEY MILES MCCOLLUM JOSHUA PORTILLO JUSTIN HOWZE MALIK KEITH
PRODUCED BY AYO SUPERDUPERBRICK LEGE KALE
PERFORMED BY KYLE FEAT LIL YACHTY
COURTESY OF INDIE POP ATLANTIC RECORDS
NOW OR NEVER
WRITTEN BY ASHHLEY FRANGIPANE BRITTANY HAZZARD MAGNUS HOLBERG BENJAMIN LEVIN NATHAN PEREZ
PRODUCED BY BENNY BLANCO CASHMERE CAT HAPPY PEREZ
PERFORMED BY HALSEY
COURTESY OF ASTRALWERKS RECORDS
BYTE
WRITTEN BY MARTIN GARRITSEN THIJS WESTBROEK
PERFORMED BY MARTIN GARRIX AND BROOKS
COURTESY OF STMPD EPIC AMSTERDAM SONY NETHERLANDS RECORDS
CHILDREN OF A MIRACLE
PERFORMED BY DON DIABLO AND MARNIK
DEJA VU
WRITTEN BY GEOFFREY ROJAS SHAKIRA DANIEL SANTACRUZ MANNY CRUZ
PERFORMED BY PRINCE ROYCE AND SHAKIRA
COURTESY OF SONY LATIN RECORDS
SKIN
WRITTEN BY RORY GRAHAM JONNY COFFER JAMIE SCOTT MIKE NEEDIE DAN BRYER
PERFORMED BY RAG N BONE MAN
COURTESY OF COLUMBIA RECORDS
BACK FROM THE DEAD
PERFORMED BY SKILLET
I FEEL IT COMING
WRITTEN BY ABEL TESFAYE THOMAS BANGALTER GUY MANUEL DE HOMEM CHRISTO MARTIN MCKINNEY HENRY WALTER ERIC CHEDVILLE
PRODUCED BY DAFT PUNK DOC MCKINNEY CIRKUT THE WEEKND
PERFORMED BY THE WEEKND FEAT DAFT PUNK
COURTESY OF XO REPUBLIC RECORDS
SYMPHONY
WRITTEN BY JACK PATTERSON AMMAR MALIK INA WROLDSEN STEVE MAC
PRODUCED BY CLEAN BANDIT MARK RALPH
PERFORMED BY CLEAN BANDIT FEAT ZARA LARSSON
COURTESY OF ATLANTIC EPIC RECORDS
THAT S WHAT I LIKE
WRITTEN BY BRUNO MARS PHILIP LAWERNCE CHRISTOPHER BRODY BROWN JAMES FAUNTLEROY JONATHAN YIP RAY ROMULUS
JEREMY REEVES RAY MCCULLOUGH II
PRODUCED BY SHAMPOO PRESS AND CURL THE STEREOTYPES
COURTESY OF ATLANTIC RECORDS
WATERFALL
WRITTEN BY MIKKEL STORLEER ERIKSEN TOR ERIK HERMANSEN THOMAS WESLEY PENTZ SIA FURLER PHILIP MECKSEPER
PERFORMED BY STARGATE FEAT PINK SIA
COURTESY OF RCA RECORDS
SUBEME LA RADIO
WRITTEN BY ENRIQUE IGLESIAS DESCEMER BUENO CARLOS ORTIZ FELIX ORTIZ GABRIEL PIZARRO JUAN RIVERA LUIS ORTIZ
PRODUCED BY CHRIS JEDAY CARLOS PAUCAR GABOY MUSIC
PERFORMED BY ENRIQUE IGLESIAS FEAT DECEMER BUENO ZION AND LENNOX
COURTESY OF RCA SONY LATIN RECORDS
REDRUM
WRITTEN BY ERA ISTREFI WILLIAM VANDERHAYDEN DAVID SINGER
PRODUCED BY FELIX SNOW
COURTESY OF B1 RECORDINGS ULTRA MUSIC RECORDS
LOVE
WRITTEN BY LANA DEL REY BENJAMIN LEVIN EMILE HAYNIE RICK NOWELS
PRODUCED BY LANA DEL REY EMILE HAYNIE BENNY BLANCO RICK NOWELS KIERON MENZIES
COURTESY OF POLYDOR INTERSCOPE RECORDS
SHAPE OF YOU
WRITTEN BY ED SHEERAN STEVE MAC JOHNNY MCDAID KANDI BURRUSS TAMEKA COTTLE KEVIN BRIGGS
PRODUCED BY ED SHEERAN STEVE MAC
COURTESY OF ASYLUM ATLANTIC RECORDS
HEY MA
WRITTEN BY JAMIE SANDERSON TINASHE T COLLAR SIBANDA PHILLIP KEMBO JOHNNY MITCHELL ROSINA SOAKY SIREN RUSSELL
ARMANDO CHRISTIAN PEREZ JOSE ALVARO OSORIO BALVIN CAMILA CABELLO
PERFORMED BY PITBULL AND J BALVIN FEAT CAMILA CABELLO
PRODUCED BY SERMSTYLE
TINASHE T COLLAR SIBANDA AND PIP PITBULL APPEARS COURTESY OF MR 305 RECORDS
J BALVIN APPEARS COURTESY OF UNIVERSAL MUSIC LATINO CAMILA CABELLO APPEARS COURTESY OF EPIC RECORDS
GOOD LIFE
WRITTEN BY JASON EVIGAN SKYLER GREY GERLAD GILLUM BENJAMIN DIEHL MARCO RODRIGUEZ DIAZ JUSTIN FRANKS
DANNNY MAJIC KEHLANI ASHLEY PAARISH
PERFORMED BY G EAZY AND KEHLANI
PRODUCED BY BEN BILLIONS INFAMOUS AND JASON EVIGAN
CO PRODUCED BY FRANK E AND DANNY MAJIC
G EAZY APEARS COURTESY OF PBG RVG RCA RECORDS KEHLANI APPEARS COURTESY OF TSNM ATLANTIC RECORDS
CONTAINS A INTERPOLATION OF ROMIE WRITTEN BY MOSES STEVEN MARSDEN DEAN MUNDY ANDREW THOMAS
CONTAINS AN INTERPOLATION OF MY BEST WRITTEN BY VANESSA CARLTON
COPYRIGHT C 2017 CTB FILM COMPANY VODOROD CTC MEDIA LLC
CGF
CGF 2
GAMEWORKS
PIXEL BEARS
CINEMA FUND WWW FOND KINO RU
CINELEX
COLORKITCHEN
FLY SOUND
KIT STUDIO
CTB FILM COMPANY
VODOROD PICTURES
CTC
EFFECT BABOCHKI
THE DTI
VK COM
MUSIC
CINEMORIN
KINO DOCTOR
KINOKOARDA
KINO FABRIKA 2
CINELAB
MPAA
IATSE
DOLBY ATMOS IN SELECTED THEATRES
ALEXA
SONY PICTURES IMAGEWORKS
THE END
| | |
| --- | --- |
| Performance Production Manager | Amanda Davidson |
| Output Production Supervisor | Danielle Legovich |
| Modelling Production Coordinator | Sanchari Chowdhury |
| Assistant to Digital Line Producer | Melissa Harrison |
| Associate Digital Supervisor | Brian Kranz |
Finance SONY PICTURES HOME ENTERTAINMENT columbia pictures AND HOODYAKOV PRODUCTION PRESENT IN ASSOCIATION WITH MONUMENTAL PICTURES AND COMEDY CLUB PRODUCTION AN START T PRODUCTION A ARTAK GASPARYNA GARIK KHARLAMOV FILM OPEN SEASON 2 DIRECTED BY OLEG FOMIN LINE PRODUCERS MIKHAEL SHLIKHT PAUL HET ARTAK GASPARYNA GARIK KHARLAMOV WRITTEN BY MIKHAILL GYLIKOV GARIK KHARLAMOV ARTAK GASPARYNA EXECUTIVE PRODUCERS DMITRI SHYTKO OLGA CHIRIHINA DENIS NIKIFOROV SAADAT BYRKHANOVA JENNIFER LOPEZ DIANA ROSS CHRISTINA MILIAN ALIAUNE AKON THIAM PITBULL DIRECTOR OF PHOTOGRAPHY VASILI SIKACHINSKI FILM EDITOR IRINA BICHKOVA MUSIC BY VITALI KYDRIN PRODUCTION DESIGNER YURY KONSTANTINOV COSTUME DESIGNER ALICA FOMINA SOUND ENGINEER ANATOLI BELOZEROV AFSP ART DIRECTOR DMITRI BELOV MAKEUP ARTIST ALEKSEY SHEVCHENKO CASTING BY TARAS KYDRISKI
CAST
ELLIOT JENNIFER LOPEZ
BOOG DIANA ROSS
GISELLE CHRISTINA MILIAN
MCSQUIZZY ALIAUNE AKON THIAM
FIFI PITBULL
ROBERTO JONATHAN LIL JON SMITH
BOBBIE GWEN STEFANI
BOB SLIM THUG
RUFUS NELLY
ROBERTO NICOLE SCHERZINGER
MR WEENIE CRAIG DAVID
STANLEY NELLY FURTADO
CHARLENZ CHRIS LUDACRIS BRIDGES
SERGE FAT JOE
DENI BIG PUN
BABBY DJ KHALED
IAN USHER RAYMOND
ROSIE WYCLEF JEAN
MARIA JERMAINE DUPRI
REILLY TIMOTHY TIMBALAND MOSLEY
O TIP JUSTIN TIMBERLAKE
ROGER RICK ROSS
RABBIT DESTINY S CHILD
ROGER JANET JACKSON
RABBIT PART 2 VICTORIA S SECRET
VOCALS NICOLE KIDMAN
SONGS
INFINITY 2008
WRITTEN BY PAUL WALDEN
PRODUCED BY KLAAS GERLING JEROME ISME AE
PERFORMED BY GURU JOSH PROJECT
COURTESY OF MINISTRY OF SOUND ULTRA RECORDS
HUSH HUSH HUSH HUSH
WRITTEN BY ANDREAS ROMDHANE JOSEF LAROSSI INA WROLDSEN NICOLE SCHERZINGER FREEDIE PERREN DINO FEKARIS
PRODUCED BY RON FAIR DAVE AUDE QUIZ AND LAROSSI SCHERZINGER
PERFORMED BY THE PUSSYCAT DOLLS
COURTESY OF INTERSCOPE RECORDS
PURE LOVE
PERFORMED BY ARASH FEAT HELENA
BRAZIL
PERFORMED BY TOM BOXER ANCA PARGHEL AND FLY PROJECT
GO GIRL
WRITTEN BY ARMANDO C PEREZ DAVID MAURICIO BOWEN PETTERSON KATRINA LAVERNE TAYLOR KENNETH C COBY
VALENTINO KHAH
PRODUCED BY SOUNDZ
PERFORMED BY PITBULL FEAT TRINA YOUNG BOSS
COURTESY OF TVT RECORDS
REHAB
WRITTEN BY JUSTIN TIMBERLAKE TIMOTHY MOSLEY HANNON LANE
PRODUCED BY TIMBALAND HANNON LANE JUSTIN TIMBERLAKE
PERFORMED BY RIHANNA FEAT JUSTIN TIMBERLAKE
COURTESY OF DEF JAM RECORDINGS SRP RECORDS
ON AND ON
RELEASE ME
WRITTEN BY ANDERS HANSSON STEVEN DIAMOND

PERFORMED BY AGNES
COURTESY OF ROXY RECORDS
HOLLA AT ME BABY
PERFORMED BY DJ KHALED FEAT LIL WAYNE PAUL WALL FAT JOE RICK ROSS AND PITBULL
THE ANTHEM
PERFORMED BY PITBULL FEAT LIL JON
CONTAINS A SAMPLE OF DESTINATION CALABRIA FROM RATATOUILLE
PERFORMED BY ALEX GAUDINO FEAT CRYSTAL WALTERS
COURTESY OF TWENTIETH CENTURY FOX FILM CORPORATION
WHERE THE MAPLE RUSTLES
PERFORMED BY THE BLUEBIRD
COME TO MY HOUSE
PERFORMED BY MIKHAIL KRUG AND VICTORIA TSYGANOVA
TELL ME SOMETHING I DONT KNOW
WRITTEN BY RALPH CHRUCHWELL MICHAEL NILSEN AND ANTONINA ARMATO
PRODUCED BY RALPH CHURCHWELL AND MICHAEL NILSEN
MIXED BY TAL HERZBERG
PERFORMED BY SELENA GOMEZ

STILL I RISE
I GET CRAZY
PERFORMED BY NICKI MINAJ
GETTIN PAID
PERFORMED BY NICKI MINAJ FEAT OJ DA JUICEMAN AND WAKA FLOCKA FLAME
GET BACK
WRITTEN BY DEMI LOVATO NICK JONAS JOE JONAS KEVIN JONAS II
PRODUCED BY JOHN FIEDS JONAS BROTHERS
PERFORMED BY DEMI LOVATO
COURTESY OF HOLLYWOOD RECORDS
COPYRIGHT C MONUMENTAL PICTURES 2009
MADE IT IMAGEWORKS
PUTINKA

PRINTS
BY
DELUXE

REEL FX ENTERTAINMENT
CENTRAL SOUND
TECHNO VISION
CINELAB
FILMED WITH PANAVISION CAMERAS AND LENSES
PRINTS BY TECHNICOLOR
MPAA
IATSE
KODAK MOTION PICTURE FILM
DOLBY DIGITAL IN SELECTED THEATRES
SDDS IN SELECTED THEATRES
DTS
COMEDY CLUB PRODUCTION
MONUMENTAL PICTURES
THE END
COLUMBIA PICTURES HOODYAKOV PRODUCTION WALDEN MEDIA AFFIRM FILMS PRESENT IN ASSOCIATION WITH THE JIM HENSON COMPANY FRANKLIN ENTERTAINMENT ROCK FILMS MATHILDE LTD AN CINEMA FUND MARISKI THEATRE PRODUCTION A ALEKSEY UCHITELY FILM THE STAR DIRECTED BY ALEKSEY UCHITELY PRODUCED BY ALEKSEY UCHITELY VLADIMIR VINOKYR ALEXANDER DOSTAMAN ASSOCIATE PRODUCERS ALEKSEY REZANSEV ANNA SHASHIKA EXECUTIVE PRODUCERS PHILIPP PASTYKHOV ELENA BISTROVA CO PRODUCERS KIRA SAKSGANSKA VALERY KOROTKOV MIKHAILL SHEINKIN SCREENPLAY BY ALEXANDER ALEXANDROV STORY BY ALEKSEY UCHITELY MIKE KAPIMISA CAMERA YURY KLIMENKO MUSIC BY MARKO BEATRAMIN EDITOR DASHA DANILOVA SOUND KIRILL VASILENKO DESIGNERS ELENA JYKOVA VERA ZELINSKA COSTUMES BY NADEJDA VASILIEVA OLGA MIKHAILOVA MAKEUP ARTISTS TAMARA FRID MARINA LEBEDEVA CHOREOGRAPHY ALEKSEY MIROSHICHENKO CO DIRECTED BY IRINA GORLOVA VADIM KAYROV ELENA SYVOROVA MUSIC PRODUCED BY VALERI GERGIEEV DIANA ROSS JENNIFER LOPEZ PITBULL CIARA ENRIQUE IGLESIAS CRAIG DAVID FAT JOE BIG PUN WYCLEF JEAN JERMAINE DUPRI DIDO BRITNEY SPEARS JAY Z BEYONCE KNOWLES AND KELLY ROWLAND MICHELLE WILLIAMS SCOOTER
CAST
BO DIANA ROSS
DAVE JENNIFER LOPEZ
RUTH PITBULL
MARY CIARA
JOSEPH ENRIQUE IGLESIAS
HEROD CRAIG DAVID
THADDEUS FAT JOE
RUFUS BIG PUN
LEAH WYCLEF JEAN
EDITH JERMAINE DUPRI
OLD DONKEY DIDO
ABBY BRITNEY SPEARS
REBECCA JAY Z
DEBORAH BEYONCE KNOWLES
CYRUS KELLY ROWLAND
FELIX MICHELLE WILLIAMS
CASPAR SCOOTER
ELIZABETH ANGEL ZECHARIAH BATHAZAR MILLER FIVE
MELCHIOR INN KEEPER 1 POTTEY VENDOR BLUE
HUNTER CHAMBERLAIN INN KEEPER SCRIBE INN KEEPER BLUR
HORSE GOAT INN KEEPER NSYNC
VOCALS NICOLE KIDMAN
SONGS
ANGEL
HE LIKE THAT
DELIVER
CAN YOU SEE
WRITTEN BY AARON PEARCE DAVID QUINONES AND RACHEL PROCTOR
PRODUCED BY AARON PEARCE
PERFORMED BY FIFTH HARMONY
FIFTH HARMONY APPEARS COURTESY OF EPIC RECORDS
DOWN
PERFORMED BY FIFTH HARMONY AND GUCCI MANE
POR FAVOR
WRITTEN BY ALICIA AUGELLO COOK JERMAINE DUPRI JOSE GARCIA JORGE GOMEZ BILAL HAJJI PIP KEMBO MADISON EMIKO LOVE ARMANDO CHRISTIAN PEREZ USHER RAYMOND JAMIE SANDERSON MANUEL LONNIE SEAL JR TAURIAN SHROPSHIRE AND BARRY WHITE
PRODUCED BY ROGER SUEN
BOOM BOOM
WRITTEN BY NADIR KHAYAT RAMON AYALA EDWIN SERRANO TIMOTHY THOMAS THERON MAKIEL THOMAS JAKKE ERIXSON YANN
DESTAGNOL ROMAIN TRANCHERT BERNARD EDWARDS NILE RODGERS
PRODUCED BY REDONE TI JAKKE
PERFORMED BY DADDY YANKEE REDONE FRENCH MONTANA AND DINAH JANE
COURTESY OF 2101 RECORDS
I HAVE QUESTIONS
CRYING IN THE CLUB
WRITTEN BY BENJAMIN LEVIN CAMILA CABELLO DAVID FRANK NATHAN PEREZ PAMELA SHEYNE SIA FURLER STEVE KIPNER
PRODUCED BY BENNY BLANCO CASHMERE CAT HAPPY PEREZ
COURTESY OF EPIC SYCO RECORDS
KNOW NO BETTER
WRITTEN BY BRITTANY HAZZARD CAMILA CABELLO HENRY ALLEN JACQUES WEBSTER II QUAVIOUS MARSHALL THOMAS PENTZ
PRODUCED BY DIPLO BENNY BLANCO KING HENRY JR BLENDER
PERFORMED BY MAJOR LAZER FEAT TRAVIS SCOTT CAMILA CABELLO AND QUAVO
COURTESY OF MAD DECENT RECORDS
GIMME HEAD TOO
PERFORMED BY JR FEAT CARDI B
IT AINT ME
WRITTEN BY KYRRE GORVELL DAHLL BRIAN LEE ALI TAMPOSI SELENA GOMEZ ANDREW WATT
PRODUCED BY KYGO WATT LOUIS BELL
COURTESY OF INTERSCOPE SONY ULTRA RECORDS
POWER
WRITTEN BY DAN OMELIO CAMILLE PURCELL JAMES ABRAHART MICHAEL OMARI
PRODUCED BY ELECTRIC JOE KEARNS MATT RAD STEVE JAMES
PERFORMED BY LITTLE MIX FEAT STROMZY
COURTESY OF SYCO RECORDS
WITHOUT A FIGHT
WRITTEN BY BRAD PAISLEY KELLEY LOVEFACE LEE THOMAS MILLER
PRODUCED BY BRAD PAISLEY LUKE WOOTEN
PERFORMED BY BRAD PAISLEY FEAT DEMI LOVATO
COURTESY OF ARISTA NASHVILLE RECORDS
LOKA
PERFORMED BY SIMONE AND SIMARIA FEAT ANITTA
TE LO QUIERO HACER
PERFORMED BY KAROL G FEAT DE LA GHETTO
COPYRIGHT C 2017 ROCK FILMS LLC
ALGOUS STUDIO
SHOOTY
CINELAB SOUND MIX
VFX
ACT
RENT
CINELAB
WICAM
CINELEX
Q
KOSMOSFILM
SILA SVETA
ELECTRIC TRANSLATIONS
CINESITE STUDIOS
QUEBEC
FILM C
FILM LA INC
FEATURES
PANAVISION
SHOT ON KODAK 3MM FILM KODAK
SAG AFTRA
PGL
MPAA
DOLBY DIGITAL IN SELECTED THEATRES
AMERICAN HUMANE
IATSE
THE END
| | |
| --- | --- |
| Finance Manager | Barbara Thomason |
| Financial Accountant | Tracy Bullock |
| Payroll Supervisor | Jacqueline Samy |
| Accounts/Payroll Assistant | Wendy Benkotic |
====Human Resource & Recruitment 9 DIRECTED BY EGOR DRYJINN WRITTEN BY ALEKSEY KORTNEV STORY BILL BORDEN AND ELEIN FERGISON PRODUCED BY BILL BORDEN BARRY ROSENBUSH DMITRI SHYTKO JAMES DECLINE LINE PRODUCERS ALEXANDER RODNYSKI PAUL HETT MIKHAEL SHLIKHT CO PRODUCER ELENA LANSKA DIRECTOR OF PHOTOGRAPHY MAXIM SHINKORENKO PRODUCTION DESIGNER DMITRI MYCHNIK FILM EDITOR ELENA LANSKA MUSIC BY DAVID LAWRENCE MUSIC SUPERVISORS DAVID LAWRENCE FEI GRINBERG COSTUMES DESIGNED BY JULIA SYBBOTINA CASTING BY ELIZABETA SHAMKOVA ANASTASIA STIHANOVSKA DIANA ROSS PITBULL JENNIFER LOPEZ ENRIQUE IGLESIAS CRAIG DAVID FAT JOE BIG PUN A COLUMBIA PICTURES AND HOODYAKOV PRODUCTION PRESENTATION IN ASSOCIATON WITH UNITED INTERNATIONAL PICTURES AND UNIVERSAL PICTURES AN MONUMENTAL PICTURES FOCUS FEATURES RELATIVITY MEDIA CTC MEDIA PRODUCTION
IN ASSOCIATION WITH ACTION ART BORDEN AND ROSENBUSH ENTERTAINMENT

C A S T
9 DIANA ROSS
8 PITBULL
7 JENNIFER LOPEZ
6 ENRIQUE IGLESIAS
5 CRAIG DAVID
6 FAT JOE
4 BIG PUN
3 WYCLEF JEAN
2 JERMAINE DUPRI
1 DJ KHALED
SCEINTIST FLO RIDA
DICTATOR SEAN PAUL
RADIO ANNOUNCER T PAIN
NEWS CASTER NAYER
VOCALS NICOLE KIDMAN
SONGS
EVERYTHING FOR YOU
MUSIC LYRICS AND PERFORMED BY STAS MIKHAILOV
COURTESY OF ZAO QUADRO DISC RECORDS
LOVE WITHOUT MEMORY
PERFORMED BY BASTA FEAT TATI
COURTESY OF TO GAZGOLDER RECORDS
HOTEL ROOM SERVICE
WRITTEN BY JOHN REID MARC KINCHEN MARK ROSS DAVID HOBBS NILE RODGERS
HUGH BRANKIN ARMANDO PEREZ GRAHAM WILSON ROSS CAMPBELL JAMES SCHEFFER
BERNALD EDWARDS LUTHER CAMPBELL CHRISTOPHER WONGWON
PERFORMED BY PITBULL
COURTESY OF MR 305 POLO GROUNDS J RMG RECORDS
PLANET LOVE
WRITTEN BY ALEKSEY RIJOV
PERFORMED BY THE DISCO CRASH
COURTESY OF DISCOTEKA AVARIYA ENTERTAINMENT
IM BACK
PERFORMED BY NICKI MINAJ
HERE WE GO AGAIN
WRITTEN BY ISAAC HASSON LINDY ROBBINS MHER FILLAN
PRODUCED BY SUPERSPY
PERFORMED BY DEMI LOVATO
COURTESY OF HOLLYWOOD RECORDS
EGO
WRITTEN BY ELVIS BLAC ELVIS WILLIAMS HAROLD LILLY BEYONCE KNOWLES
PERFORMED BY BEYONCE
COURTESY OF COLUMBIA RECORDS
COPYRIGHT C MONUMENTAL PICTURES 2009
MOSFILM

CINELAB

TECHNO VISION

AMERICAN HUMANE
FILMED WITH PANAVISION CAMERAS AND LENSES
COLOR BY DELUXE
MPAA
IATSE
KODAK MOTION PICTURE FILM
DOLBY DIGITAL IN SELECTED THEATRES
SDDS IN SELECTED THEATRES
DTS
THE END
COLUMBIA PICTURES AND HOODYAKOV PRODUCTION PRESENT IN ASSOCIATION WITH LSTAR CAPITAL AND VILLAGE ROADSHOW PICTURES AN ORIGINAL FILM SCHOLASTIC ENTERTAINMENT INC PRODUCTION IN ASSOCIATION WITH CINEMA FUND BAZELEVS CGF GOOSEBUMPS DIRECTED BY INDAR JENDYBAEV PRODUCED BY TIMUR BEKMABETOV LINE PRODUCERS IGOR TSAI MARIA ZATYLOVSKA WRITTEN BY INDAR JENDYBAEV ALEKSEY ARSENIEV BASED ON THE NOVEL RITUAL BY MARINA AND SERGEY DYCHENKO DIRECTOR OF PHOTOGRAPHY SERGEY TROFIMOV RGC MUSIC BY SIMON FINLEY PRODUCTION DESIGNERS GRIGORI PYSHKIN SERGEY FEVRALEV COSTUME DESIGNERS MARINA ANANIEVA IRINA LYNINA MAKEUP ARTISTS NATALIA KRIMSKA OKSANA DEREVYNKO EXECUTIVE PRODUCERS NATALIA SMIRNOVA JACOB GORDIN VISUAL EFFECTS SUPERVISORS ALEXANDER GOROKHOV SERGEY NEVSHYPOV STARRING DIANA ROSS JENNIFER LOPEZ PITBULL ENRIQUE IGLESIAS CRAIG DAVID FAT JOE BIG PUN WYCLEF JEAN JERMAINE DUPRI DIDO
CAST
STINE DIANA ROSS
ZACH PITBULL
HANNAH JENNIFER LOPEZ
CHAMP ENRIQUE IGLESIAS
GALE CRAIG DAVID
LORRANE FAT JOE
TAYLOR BIG PUN
DAVIDSON WYCLEF JEAN
PRINCIPAL GARRISON JERMAINE DUPRI
OFFICER BROOKS DIDO
OFFICER STEVENS BRITNEY SPEARS
COACH CARR JAY Z
MS ROONEY BEYONCE KNOWLES
HALLWAY PLAYER KELLY ROWLAND
DUMB JOCK MICHELLE WILLIAMS
SCREAMING GIRL NICKI MINAJ
VOICE OF SLAPPY INVISIBLE BOY ROBYN RIHANNA FENTY
MONSTERS VICTORIA S SECRET
DJ DAVID GUETTA
SONGS
GET UGLY
WRITTEN BY JASON DESROULEAUX SEAN DOUGLAS JASON EVIGAN AND ERIC FREDERIC
PERFORMED BY JASON DERULO
COURTESY OF WARNER BROS RECORDS INC
BY ARRANGEMENT WITH WARNER MUSIC GROUP FILM AND TV LICENSING
NO TWERK
PERFORMED BY APASHE AND КОМАНДА VS МИГЕЛЯ FEATURING PANTHER MATUMONA ODALISK
UP
WRITTEN BY WAYNE HECTOR DANIEL DAVIDSEN MAEGAN COTTONE PETER WALLEVIK MICH HANSEN
PRODUCED BY DANIEL DAVIDSEN CUTTFATHER PETER WALLEVIK
PERFORMED BY OLLY MURS FEAT DEMI LOVATO
COURTESY OF EPIC SYCO RECORDS
GLOBAL WARMING
PERFORMED BY SENSATO AND PITBULL
SAMYI
WRITTEN BY ALEKSEY RIJOV
PERFORMED BY THE DISCO CRASH
COURTESY OF DISCOTEKA AVARIYA
TIME OF OUR LIVES
WRITTEN SHAFFER AL BURNA HENRY WALTER LUKASZ GOTTWALD ARMANDO CHRISTIAN PEREZ AND STEPAN TAFT
PERFORMED BY PITBULL AND NE YO
COURTESY OF MR 305 POLO GROUNDS MUSIC RCA RECORDS
BY ARRANGEMENT WITH SONY MUSIC ENTERTAINMENT
NE YO APPEARS COURTESY OOF MOTOWN RECORDS UNDER LICENSE FROM UNIVERSAL MUSIC ENTERPRISES
THAT S HOW YOU KNOW
WRITTEN BY JULIA MICHAELS VINCENT DERY BRIAN COLLINS NICOLAY SEREBA
PRODUCED BY WARREN OAK FELDER
PERFORMED BY NICO AND VINZ FEAT KID INK AND BEBE REXHA
COURTESY OF WARNER BROS RECORDS
DOING IT
WRITTEN BY CHARLOTTE AITCHISON ARIEL RECHISHAID JARRAD ROGERS NOONIE BAO BURNS
PRODUCED BY ARIEL RECHTSHAID MR ROGERS
PERFORMED BY CHARLI XCX FEAT RITA ORA
COURTESY OF ASYLUM ATLANTIC RECORDS
SALUTE
WRITTEN BY THOMAS BARNES PETER KELLEHER BEN KOHN MAEGAN COTTONE PERRIE EDWARDS JESY NELSON LEIGH ANNE
PINNOCK JADE THIRLWALL
PRODUCED BY TMS
PERFORMED BY LITTLE MIX
COURTESY OF SYCO RECORDS
RUNNIN LOSE IT ALL
WRITTEN BY JONNY COFFER NAUGHTY BOY BEYONCE ARROW BENJAMIN CARLA MARIE WILLIAMS
COURTESY OF NAUGHTY BOY VIRGIN EMI RECORDS
NA BATIDA
PERFORMED BY ANITTA
ALL HANDS ON DECK
WRITTEN BY TINASHE KACHINGWE MIKKEL STORLEER ERIKSEN TOR ERIK HERMANSEN MAGNUS AUGUST HOLBERT BLETA REXHA
PRODUCED BY STARGATE CASHMERE CAT TIM BLACKSMITH DANNY D
PERFORMED BY TINASHE
COURTESY OF RCA RECORDS
PRETTY GIRLS
WRITTEN BY GEORGE ASTASIO JASON PEBWORTH JON SHAVE MAEGAN COTTONE IGGY AZALEA PERRIE EDWARDS JESY NELSON
LEIGH ANNE PINNOCK JADE THIRLWALL
PRODUCED BY THE INVISIBLE MEN
PERFORMED BY BRITNEY SPEARS FEAT IGGY AZALEA
COURTESY OF RCA RECORDS
LET ME BE YOUR LOVER
PERFORMED BY ENRIQUE IGLESIAS FEAT PITBULL
COPYRIGHT C 2015 BAZELEVS LLC
CGF
CGF 2
MOSFILM
DCP24
BAZELEVS
CINEMA FUND WWW FOND KINO RU
GRAZIA
ELLIE
WOMAN RU
LIKE VK
Q
MOSFILM 2
BANK
PALCHNIK MYLAV
AMERICAN HUMANE ASSOCIATION
FILMED WITH PANAVISION CAMERAS AND LENSES
MPAA
IATSE
DOLBY ATMOS IN SELECTED THEATRES
HR Manager
Katy Edwards
HR Consultant
Rebecca Hui
HR Coordinator
Lily Robertson
Training Manager
Susan Boylan Griffin
Resourcing Consultant
Lara Hopkins
Recruitment Coordinator
Jessica Bingham
====Facilities COLUMBIA PICTURES AND HOODYAKOV PRODUCTION PRESENT IN ASSOCIATION WITH WALT DISNEY PICTURES A VADIM SOKOLOVSKI FILM CLOUDY WITH A CHANCE OF MEATBALLS THE END STORY AND DIRECTED BY VADIM SOKOLOVSKY CO DIRECTED BY KONSTANTIN ANTONOV WRITTEN BY ANNA STAROBINETS DIANA ROSS JENNIFER LOPEZ EMINEM TIMOTHY TIMBALAND MOSLEY JUSTIN TIMBERLAKE NAYER PITBULL RICKY MARTIN CRAIG DAVID KELLY ROWLAND R KELLY NELLY PRODUCED BY MARINA JIGALOVA OZKAN CO EXECUTIVE PRODUCER LEONID VERESHCHAGIN DIRECTOR OF PHOTOGRAPHY ARCHIL AKHVLEDIANI ART DIRECTOR SERGEY ALIBEKOV PRODUCTION DESIGNERS MIKHAILL FILATOV VICTOR SHMELEV SOUND ENGINEER VITALI KRYGLIKOV COSTUMES DESIGNED BY NATALIA DZIBENKO EKATERINA DIMINSKA VISUAL EFFECTS SUPERVISOR NIKITA ARGYNOV PRODUCTION MANAGER ALEKSEY BALASHOV MUSIC BY YURI POTEYENKO
CASTING BY NATALIA KRIMENSKA

C A S T
FLINK LOCKWOOD DIANA ROSS
SAM SPARKS JENNIFER LOPEZ
TIM LOCKWOOD EMINEM
BABY BRENT TIMOTHY TIMBALAND MOSLEY
MAYOR SHELBOURNE JUSTIN TIMBERLAKE
EARL DEVEREAUX NAYER
CARL DEVEREAUX PITBULL
MANNY RICKY MARTIN
STEVE CRAIG DAVID
PATRICK PATRICKSON R KELLY
FRAN LOCKWOOD KELLY ROWLAND
JOE TOWNE NELLY
YOUNG FLINT FAT JOE
RULUA BIG PUN
REGINA DEVEREAUX ENRIQUE IGLESIAS
WEATHER NEWS NETWORK PRODUCER WYCLEF JEAN
FLINT S TEACHER JERMAINE DUPRI
NANCY JANET JACKSON
VOCALS NICOLE KIDMAN
SONGS
EVA
PERFORMED BY THE VINTAGE
LADY
PERFORMED BY DIMA BILAN
HOT
WRITTTEN BY SEBASTIAN BARAC RADU BOLFEA MARCEL BOTEZAN
PERFORMED BY INNA FEATURING PLAY AND WIN
COURTESY OF AATV KONTOR ROTON SPINNIN ULTRA RECORDS
ETERNAL LOVE
PERFORMED BY DENIS MAIDANOV
SHINE ON
WRITTEN BY YANN PEIFER MANUEL REUTER ANDRES BALLINAS
PERFORMED BY R I O FEATURING TONY T
COURTESY OF ZOOLAND RECORDS
SOS
PERFORMED BY IAN CAREY FEAT CRAIG SMART
NOW IM THAT BITCH
WRITTEN BY ARMANDO PEREZ OLIVIA WAITHE SALAAM GIBBS
PRODUCED BY SALLAM REMI
PERFORMED BY LIVVI FRANC FEAT PITBULL
COURTESY OF RCA JIVE LABEL GROUP RECORDS
5 STAR BITCH REMIX
WRITTEN BY M MIMS
PRODUCED BY HOT ROD
PERFORMED BY YO GOTTI FEAT GUCCI MANE TRINA AND NICKI MINAJ
COURTESY OF POLO GROUNDS MUSIC J RECORDS
SENT IT ON
WRITTEN BY ADAM ANDERS NIKKI HASSMAN PEER ASTROM
PRODUCED BY MILEY CYRUS JONAS BROTHERS DEMI LOVATO SELENA GOMEZ
PERFORMED BY DISNEY S FRENDS FOR CHANGE
COURTESY OF WALT DISNEY HOLLYWOOD RECORDS
NOW THAT YOU GOT IT
WRITTEN BY GWEN STEFANI SEAN GARRETT KASEEM DEAN
PRODUCED BY SWIZZ BEATZ GARRETT
PERFORMED BY GWEN STEFANI FEAT DAMIAN JR GOING MARLEY
COURTESY OF INTERSCOPE RECORDS
SWEET DREAMS
WRITTEN BY BEYONCE KNOWLES JAMES SCHEFFER WAYNE WIKINS RICO LOVE
PERFORMED BY BEYONCE
COURTESY OF COLUMBIA RECORDS

ON THE RADIO WAVES
THE ROAD
MUSIC AND LYRICS BY GREBNEVA E N MAXIMOVA M S
PERFORMED BY MAKSIM
COURTESY OF GALA RECORDS MUSIC PUBLISHING 2009
COPYRIGHT C THE WALT DISNEY COMPANY 2009
MADE IT IMAGEWORKS
FILMED WITH PANAVISION CAMERAS AND LENSES
PYTHAGOR STUDIOS
CINEMATEKA
ASYMMETRIC VFX STUDIO
POLDEN
TLC
RENTA CAM
MOSFILM

PRINTS BY DELUXE

AMERICAN HUMANE

MPAA
IATSE
KODAK MOTION PICTURE FILM
DOLBY DIGITAL IN SELECTED THEATRES
SDDS IN SELECTED THEATRES
DTS
STUDIO TRITE

DISTRIBUTED BY
WALT DISNEY STUDIOS
MOTION PICTURES

WALT DISNEY
PICTURES

SAVVA EART OF THE WARRIOR DIRECTED BY MAXIM FADEEV WRITTEN BY GREGORI PYARE MAXIM FADEV ALEXANDER CHISTYKOV STORY BY MAXIM FADEEV PRODUCED BY FEDOR BONDARCHUK DMITRI RYDOVSKI EXECUTIVE PRODUCERS SAM ARYTINYN RYAN SHINMANN CO PRODUCER SERGEY LYBINESKI MUSIC BY MAXIM FADEEV LINE PRODUCER ALEXANDER CHISTYKOV PRODUCTION DESIGNERS ANTON GRECHKO LEONID BLIMMER CO DIRECTED BY IRINA SEKACHEVA EDITED BY JULIA PISARENKO IT ART DIRECTOR PAVEL POROSHIN MUSIC PRODUCED BY DANIL BABICHEV SOUND ENGINEERS ARTEM FADEEV DANIL BABICHEV ALEKSEY SINISIN DMITRI KLIMINOV
CAST
SAVVA DIANA ROSS
ANGEE PRINCE ANGACETUS JENNIFER LOPEZ
PUFFY PITBULL
KING OF MOSQUITOS ENRIQUE IGLESIAS
MOM JOZEE CRAIG DAVID
FAFL FAT JOE
SHAMAN SHI SHA NABIHA
NARRATOR BIG PUN
ELZA WYCLEF JEAN
MORTON JERMAINE DUPRI
RED BRAIN FIVE
NANTY BLUE
MOTHER BLUR
MAGICIAN NSYNC
SHANTAGAR SPICE GIRLS
ONE EYED MONKEY DIDO
CRACKER BRITNEY SPEARS
TORPEDO 1 JAY Z
TORPEDO 2 BEYONCE KNOWLES
ARTIST MONKEY NELLY
TORPEDO 1 R KELLY
KIKAKI KELLY ROWLAND
MANGY HYENA MICHELLE WILLIAMS
HYENA DJ SNAKE
GOR MAJOR LAZER
OLD WOMAN MO
HOT GIRL VASSY
MOSQUITO SCOOTER
A GIRL A BOY BEASTIE BOYS
SONGS
AQUARIUS
PERFORMED BY TINASHE
SHOW ME WHAT U GOT [BODYBANGERS REMIX EDIT]
PERFORMED BY ASTORIA FEAT PITBULL
COURTESY OF KONTOR TV
GET ON THE FLOOR VAMOS DANCAR
PERFORMED BY CAROLINA MARQUEZ AND PITBULL FEAT DALE SAUNDERS
COURTESY OF KONTOR TV
ANIMALS
PERFORMED BY NABIHA
IMAGINATION
PERFORMED BY GORGON CITY FEAT KATY MENDITTA
HERE SHE COMES AGAIN
PERFORMED BY ROYKSOPP
ALL THE WAY
PERFORMED BY REYKON FEAT BEBE REXHA
REALITY
WRITTEN BY FELIX DE LAET JANIECK VAN DE POLDER RADBOUD MIEDEMA
PRODUCED BY LOST FREQUENCIES RADBOUD MIEDEMA
PERFORMED BY LOST FREQUENCIES FEAT JANIECK DEVY
COURTESY OF ARMADA RECORDS
WORD UP
WRITTEN BY LARRY BLACKMON TOMI JERKINS
PRODUCED BY TMS MAEGAN COTTONE
PERFORMED BY LITTLE MIX
COURTESY OF SYCO COLUMBIA RECORDS
REALLY DONT CARE
WRITTEN BY DEMI LOVATO CARL FALK SAVAN KOTECHA RAMI YACOUB CHER LLOYD
COURTESY OF HOLLYWOOD RECORDS
HAND IN THE FIRE
PERFORMED BY MR OIZO FEAT CHARLI XCX
COBERTOR
PERFORMED BY ANITTA FEAT PROJOTA
COPYRIGHT C 2015 ART PICTURES STUDIO
GLUKOZA ANIMATION
SPARKY ANIMATION
NNB
CINEMA FUND WWW FOND KINO RU
EPIC PICTURES
ART PICTURES STUDIO
| | |
| --- | --- |
| Facilities Manager | Jacqueline Espie |
| Runners | Trent Baker • Joshua Chalmers • Harry Windsor |
| Receptionists | Eric Efstratiadis • Joshua Jones • Kaitlyn Rowlands |
| Handyman | Mohamad Zreika |
==KENNEDY MILLER MITCHELL COLUMBIA PICTURES AND HOODYAKOV PRODUCTION PRESENT A METROPOL AND TRIGRAPH PRODUCTION A FARID GYMBATOV FILM SURF S UP DIANA ROSS JENNIFER LOPEZ PITBULL MARC ANTHONY ENRIQUE IGLESIAS CRAIG DAVID TIMOTHY TIMBALAND MOSLEY NELLY FURTADO JUSTIN TIMBERLAKE USHER RAYMOND
WRITTEN AND DIRECTED BY FARID GYMBATOV PRODUCED BY RAYF ATAMAIBEKOV FARIL GYMBATOV PRODUCTION DESIGNER RYFAT KULIEV EDITOR ALLA MYKOTINA SOUND ENGINEER GLEB KRAVETSKI CO DIRECTED BY EYLPHIA GYLYNITSA IGYN SYLEIMANOVA TARLAN BABAEV MUSIC BY RAYF ALIEV AND EMIN SABITOGLY MAKEUP ARTIST RENA ALIEVA EXECUTIVE PRODUCERS SVETLANA MEKHTIEVA KHIKMYT SEIDOV DIRECTORS OF PHOTOGRAPHY YURI VORNOVSKI TELMAN MAMRLOV COSTUMES DESIGNED BY EIMRID MIRZALIEVA CASTING BY YNA BISHEVSKA
CAST
CODY MAVERICK DIANA ROSS
BIG Z GEEK MARC ANTHONY
LANI ALLIKAI PITBULL
CHICKEN JOE JENNIFER LOPEZ
REGGIE ENRIQUE IGLESIAS
TANK EVANS CRAIG DAVID
MIKE ABROMOWITZ TIMOTHY TIMBALAND MOSLEY
KELLY NELLY FURTADO
ROB JUSTIN TIMBERLAKE
SPEN ANNOUNCER USHER RAYMOND
FILMMAKERS JONATHAN LIL JON SMITH
CHRIS LUDACRIS BRIDGES
GLEN MAVERICK FAT JOE
EDNA MAVERICK BIG PUN
ARNOLD WYCLEF JEAN
KATE JERMAINE DUPRI
SMUDGE R KELLY
IVAN GLEB BUDDY AND OTHERS CAST DESTINY S CHILD
VOCALS NICOLE KIDMAN
SONGS

JUMP OF 07
WUCHOO KNOW

WARNING

CLICK CLACK
PERFORMED BY NICKI MINAJ

PLAYTIME IS OVER

PERFORMED BY NICKI MINAJ FEAT BIG MIKE

STRANDED
KICK BACK RELAX
CHAMPION
WRITTEN BY A CARLSSON C RICHARDSON E OLSSON
PRODUCED BY EMANUEL OLSSON
PERFORMED BY AGNES
COURTESY OF SONY BMG COLUMBIA RECORDS

MATCH
PERFORMED BY KRISTINA ORBAKAYTE
COURTESY OF STAR PRO RECORDS

CULO
WRITTEN BY CORDEL BURRELL ARMANDO PEREZ CLIFFORD RAY SMITH
PERFORMED BY PITBULL FEAT LIL JON
COURTESY OF TVT THE ORCHARD RECORDS
WE RIDE
WRITTEN BY MAKEBA RIDDICK MIKKEL S ERIKSEN TOR ERIK HERMANSEN
PRODUCED BY STARGATE
PERFORMED BY RIHANNA
COURTESY OF THE ISLAND DEF JAM GROUP SRP RECORDS
SUN
PERFORMED BY ELENA TERLEEVA
SEE WHAT I SEE
PERFORMED BY DIMA BILAN
SONG 1
WRITTEN BY MAXIM FADEEV AND DANILL BABITCHEV
PERFORMED BY SEREBRO
COURTESY OF STUDIO MONOLIT RECORDS
OCEAN

PERFORMED BY BASTA

KAYFUSHKI KAVKAZ VERSION
PERFORMED BY XS PROJECT
QUE HICISTE
WRITTEN BY MARC ANTHONY JULIO REYES COPELLO JIMENAL ROMERO
PERFORMED BY JENNIFER LOPEZ
COURTESY OF EPIC RECORDS
BEAUTIFUL LIAR

WRITTEN BY MIKKEL S ERIKSEN TOR ERIK HERMANSEN AMANDA GHOST IAN DENCH BEYONCE KNOWLES

PRODUCED BY STARGATE BEYONCE KNOWLES
PERFORMED BY BEYONCE FEAT SHAKIRA
COURTESY OF COLUMBIA MUSIC WORLD RECORDS

HURT
WRITTEN BY CHRISTINA AGUILERA LINDA PERRY MARK RONSON
PERFORMED BY CHRISTINA AGUILERA
COURTESY OF RCA RECORDS
WIND IT UP
WRITTEN BY GWEN STEFANI PHARRELL WILLIAMS RICHARD ROGDERS OSCAR HAMMERSTEIN II
PRODUCED BY THE NEPTUNES MARK SPIKE STENT
PERFORMED BY GWEN STEFANI
COURTESY OF INTERSCOPE RECORDS
GET ME BODIED [TIMBALAND REMIX]
WRITTEN BY BEYONCE KNOWLES KASSEM SWIZZ BEATZ DEAN SEAN GARRETT MAKEBA RIDDICK
ANGELA BEYINCE SOLANGE KNOWLES
PERFORMED BY BEYONCE
COURTESY OF COLUMBIA MUSIC WORLD RECORDS
UPGRADE U
WRITTEN BY BEYONCE KNOWLES ANGELA BEYINCE SOLANGE KNOWLES MATTHEW KNOWLES
MAKEBA RIDDICK SEAN GARRETT SHAWN CARTER WILLIE CLARKE CLARENCE REID
PRODUCED BY SWIZZ BEATZ CAMERON WALLACE BEYONCE SEAN GARRETT
PERFORMED BY BEYONCE FEAT JAY Z
COURTESY OF COLUMBIA RECORDS
TURN AROUND
STEP UP
WRITTEN BY WYCLEF JEAN JERRY WONDER AND DIANE WARREN
PRODUCED BY WYCLEF JEAN AND JERRY WONDER
PERFORMED BY SAMANTHA JADE
SAMANTHA JADE APPEARS COURTESY OF JIVE RECORDS
CONTAINS A PORTION OF RHYTHM OF THE NIGHT
EN LA PLAYA
PERFORMED BY KAROL G
SAY GOODBYE
WRITTEN BY BRYAN MICHAEL PAUL COX
KENDRICK WYNDCARD DEAN ADONIS SHROSHIRE
PERFORMED BY CHRIS BROWN
COURTESY OF JIVE RECORDS
RELAX TAKE IT EASY
WRITTEN BY NICHOLAS EEDE AND MIKA
PERFORMED BY MIKA
COURTESY OF UNIVERSAL RECORDS
UNDER LICENSE FROM UNIVERSAL MUSIC ENTERPRISES

ANGELS DONT LIVE HERE ANYMORE
PERFORMED BY ULYNA KARAKOZ
CONFESSA
PERFORMED BY ADRIANO CELENTANO
COPYRIGHT C METROPOL AND TRIGRAPH 2007
UMP
GRROM
STUDIOS

MADE IT IMAGEWORKS
MADE
FILMED

WITH
PANAVISION
CAMERAS

AND
LENSES
FILM VICTORIA AUSTRALIA

PRINTS BY DELUXE
MPAA
IATSE
KODAK MOTION PICTURE FILM
DOLBY DIGITAL IN SELECTED THEATRES
SDDS IN SELECTED THEATRES
DTS
THE END
COLUMBIA PICTURES AND HOODYAKOV PRODUCTION PRESENT IN ASSOCIATION WITH UNITED INTERNATIONAL PICTURES AND UNIVERSAL PICTURES AN SPYGLASS ENTERTAINMENT EPIC PICTURES PRODUCTION IN ASSOCIATION WITH CNF ANIMA KINOATIS RUSSIA 1 GORKY FILM STUDIO CINEMA FUND SPACE DOGS ADVENTURE TO THE MOON DIRECTED BY ALEXANDER KHRAMTSOV INNA EVLANNIKOVA VADIM SOTSKOV ENGLISH VERSION DIRECTED BY MIKE DISA PRODUCED BY SERGEI ZERNOV VADIM SOTSKOV YULIYA MATYASH EXECUTIVE PRODUCED BY PATRICK EWALD SHAKED BERENSON STORY BY JOHN CHUA SCREENPLAY BY MIKE DISA BOLFE KANEFSKY SERGEY MOSKVICH JOHN CHUA VICTOR STRELCHENKO ALEXANDER KHRAMTSOV SERGEY ZERNOV NIKOLAY MAKOVSKY MUSIC BY IVAN URYUPIN ORIGINAL SONGS BY YELLOW CLAW AND ANDREY KOSINSKY SOUND DIRECTED BY YAROSLAVA TURYLEVA SOUND DESIGNER MIXER DMITRY BATYZHEV PRODUCTION DESIGN BY ALEXANDER KHRAMTSOV STEPAN GRUDININ CHARACTER DESIGN BY ALEXANDER KHRAMTSOV SEQUENCE DIRECTED BY SERGEY ANTONOV ALEKSEY PODKOLZIN ANDREY SOKOLOV CAST BELKA DIANA ROSS STRELKA JENNIFER LOPEZ LENNY TIMOTHY TIMBALAND MOSLEY KAZBEK JUSTIN TIMBERLAKE PUSHOK JUSTIN BIEBER KESHA KESHA CHIP PITBULL CAT FAT JOE RABBIT BIG PUN FIFI WYCLEF JEAN DR CAT JERMAINE DUPRI CAROLINE YELLOW CLAW VOCALS NICOLE KIDMAN EDITING BY VINCENT DEVO
SONGS
SOPA DE CARACOL
WRITTEN BY HERNAN CHICO RAMOS JUAN PILO TEJEDA
PERFORMED BY ELVIS CRESPO FEAT PITBULL
COURTESY OF VENEMUSIC RECORDS
SMILE
PERFORMED BY IOWA
DONT YOU WANNA STAY
PERFORMED BY NYUSHA SHE IS BEAUTIFUL
PERFORMED BY YAN MARTIN
KIKING HANDS
PERFORMED BY BIANCA
THE SIGN OF AQUARIUS
PERFORMED BY THE VINTAGE
COURTESY OF ELLO RECORDS
TOCA TOCA
WRITTEN BY TUDOR IONESCU DAN DENES TUDOR PARGHEL TUDOR SILVFU ADRIAN VIOREL FILMPIDESCU
PERFORMED BY FLY PROJECT
COURTESY OF ROTON KONTOR RECORDS EGO ITALY WAGRAM RECORDS
SHOTGUN
WRITTEN BY BRAHIM FOURADI CIMO FRANKEL KRIS COUTINHO MAX OUDE WEERNINK
PERFORMED BY YELLOW CLAW FEAT ROCHELLE
COURTESY OF SPINNIN RECORDS
FIX ME
PERFORMED BY SWANKY TUNES FEAT RAIGN
TRUCE
PERFORMED BY THE VIA GRA
COURTESY OF MELADZE MUSIC
I GOT ANOTHER ONE
PERFORMED BY THE VIA GRA FEAT VAKHTANG
COURTESY OF MELADZE MUSIC
TIMBER
WRITTEN BY KESHA SEBERT ARMANDO C PEREZ LUKASZ GOTTWALD AARON DAVIS ARNOLD PRISCILLA HAMILTON
JAMIE SANDERSON BREYAN ISAAC HENRY WALTER PEBE SEBERT LEE OSKAR KERI OSKAR GREG ERRICO STEVE ARRINGTON
CHARLES CARTER WAUNG HANKERSON ROGER PARKER
CANT BELIEVE IT
WRITTEN BY TRAMAR DILLARD ARMANDO PEREZ MIKE CAREN LUCA CLAMPI BREYAN ISAAC WILLIAM LOBBAN BEAN
ALEXANDER WILLIAMS
PRODUCED BY COOK CLASSICS
PERFORMED BY FLO RIDA FEATURING PITBULL
COURTESY OF ATLANTIC RECORDS
TAKE ME HOME
WRITTEN BY SAMUEL FRISCH ALEX MAKHLOUF JEAN PAUL MAKHLOUF BRANDON LOWRY BEBE REXHA
PERFORMED BY CASH CASH FEAT BEBE REXHA
COURTESY OF BIG BEAT ATLANTIC AATW RECORDS
BUILT FOR THIS
PERFORMED BY BECKY G
MY NIGGA [REMIX] WRITTEN BY KEENON JACKSON DION MCFARLANE MIKEY ADAM DANIEL WALL JAY JERKINS DEQUANTES LAMAR AWOOD JOHNSON CRAIG LAWSON COREY MILLER
PRODUCED BY DJ MUSTARD MIKE FREE
PERFORMED BY YG FEAT LIL WAYNE RICH HOMIE QUAN NICKI MINAJ
COURTESY OF PUSHAZ INK CTE DEF JAM RECORDINGS
LAY DOWN YOUR WEAPONS
PERFORMED BY K KOKE FEAT RITA ORA
COURTESY OF RCA RECORDS
CHANGE YOUR LIFE
WRITTEN BY RICHARD STANNARD TIM POWELL ASH HOWES PERRIE EDWARDS JESY NELSON LEIGH ANNE PINNOCK JADE
THIRLWALL
PERFORMED BY LITTLE MIX
COURTESY OF SYCO RECORDS
BOUNCE
WRITTEN BY IGGY AZALEA MARK HADFIELD MIKE DI SCALA OLADAYO OLATUNJI JOACHEM G PAAP TALAY RILEY AND NATALIE SIMS
PERFORMED BY IGGY AZALEA
COURTESY OF VIRGIN EMI RECORDS DEF JAM RECORDINGS
UNDER LICENSE FROM UNIVERSAL MUSIC ENTERPRISES
SUPERLOVE
WRITTEN BY CHARLOTTE AITCHISON PATRIK BERGER
PERFORMED BY CHARLI XCX
COURTESY OF ASYLUM RECORDS
YONCE
PERFORMED BY BEYONCE
ARTIFICIAL PEOPLE
PERFORMED BY OFM FEAT TINASHE
MADE IN THE USA
WRITTEN BY DEMI LOVATO JONAS JEBERG JASON EVIGAN COREY CHORUS BLAIR PERKINS
COURTESY OF HOLLYWOOD RECORDS
SPACE DOGS DIRECTED BY INNA E C CNF ANIMA
PETERBURG
BARVIN
OKTA
GORKY FILM
CNF
ANIMATION STUDIO
MYKHA
RSS
ANARCHY POST
DOLBY DIGITAL IN SELECTED THEATRES
KARO PROKAT
MPAA
KINOATIS
EPIC PICTURES
CINEMA FUND
THE END COPYRIGHT C 2014 KINOATIS VGTRK
| | |
| --- | --- |
| Executive Assistant to Doug Mitchell | Sharon Williams |
| Assistant to George Miller | Emma Boydle |
| Assistant to Bill Miller | Olivia Cox |
| Accountant | Louise Book |
| Assistant Accountant | Natasa Bickers |
| Receptionist | Barbara Fawcett |
| Facilities Manager | Scott Li |
| Assistant Facilities Manager | Rory Collings |
WARNER BROS./VILLAGE ROADSHOW WORLD OF CARS PLANES
DIRECTED BY OLEG ASADYLIN WRITTEN BY MARINA AND SERGEY DYCHENKO STORY BY ALEKSEY SIDOROV ALEXANDER DORBININA DIRECTOR OF PHOTOGRAPHY MAXIM SHINKORENKO PRODUCTION DESIGNERS DENIS KYPRIN JULIA FEOFANOVA COSTUMES DESIGNED BY TATYANA KNYJEVA MAKEUP ARTIST ELENA KORJOVA MUSIC BY MARK ERMAN SOUND ENGINEER PHILIPP LAMSHIN FILM EDITORS IGOR OTDELNOV ARTHUR OSTROLYTSKI LINE PRODUCER OLGA BELOVA PRODUCED BY NATALIA KLIBANOVA CO DIRECTED BY EKATERINA ALEKSEENKO ANDREI MAIOVER JULIA NAYMENKO ELENA LOGYNOVA
CAST IN CREDITS ORDER
DUSTY CROPHOPPER DIANA ROSS
SKIPPER FATBOY SLIM
CHUG JENNIFER LOPEZ
DOTTIE MARC ANTHONY
ROCHELLE PITBULL
ISHANI PRIYANKA CHOPRA
BULLDOG USHER RAYMOND
LEADBOTTOM NICOLE SCHERZINGER
EL CHAIPACABRA ENRIQUE IGLESIAS
RIPSLINGER CRAIG DAVID
ECHO FAT JOE
BRAVO BIG PUN
ROPER WYCLEF JEAN
NED JERMAINE DUPRI
BRENT MUSTANBURGER FIVE
COLIN COWLING BLUE
SPARKY BLUR
FRANZ FLIGENHOZEN NSYNC
HARLAND SPICE GIRLS
NAIYANTA DIDO
SONGS
LIVE IT UP
WRITTEN BY REDONE ALEX PAPACONSTANINOU BLORN DJUPSTROM VIKTOR SVENSSON
ARMANDO PEREZ ACHRAF JANUSSI BILAL THE CHEF HAJJI
PRODUCED BY REDONE ALEX P VIKTOR SVENSSON KUK HARRELL
PERFORMED BY JENNIFER LOPEZ FT PITBULL
COURTESY OF 2101 CAPITOL RECORDS
LA LA LA
WRITTEN BY SHAHID NAUGHTY BOY KHAN AL HAKAM EL KAUBAISY FROBISHER MBABAZI
SAM SMITH JAMES NAPIER JAMES MURRAY MUSTAFA OMER JONNY COFFER
PRODUCED BY NAUGHTY BOY KOMI MOJAM
PERFORMED BY NAUGHTY BOY FEATURING SAM SMITH
COURTESY OF NAUGHTY BOY VIRGIN EMI CAPITOL RECORDS
ALONE
DIRECTED BY SERGEY PERTSEV
PRODUCED AND DIRECTOR OF PHOTOGRAPHY OKSANA SHUROCHKINA
PERFORMED BY NYUSHA
COURTESY OF NYUSHA MUSIC
PAPAOUTAI
WRITTEN BY STROMAE
PRODUCED BY STROMAE PAPA DIZZY ARON OTTIGRION
PERFORMED BY STROMAE
COURTESY OF MOSARET VERTIGO RECORDS
UNDER
WRITTEN BY ALEX HEPBUEN GARY CLARK
PERFORMED BY ALEX HEPBURN
COURTESY OF WARNER MUSIC CENTRAL EUROPE RECORDS
SEXY ASS
MI MI MI
YOU RE LITTLE
WRITTEN BY MAXIM FADEEV AND OLGA SERYABKINA
PERFORMED BY SEREBRO
COURTESY OF CASABLANCA RECORDS REPUBLIC RECORDS
UNDER LICENSE FROM UNIVERSAL MUSIC ENTERPRISES
MUSIC ELECTRO
WRITTEN BY ALEKSEY RIJOV
PERFORMED BY THE DISCO CRASH FEAT E NOT
COURTESY OF DISCOTEKA AVARIYA
FILMD ABOUT LOVE
PERFORMED BY THE FACTORY
COURTESY OF MATVEY MUSIC
EXECAUSE MY RUDE
PERFORMED BY JESSIE J FEAT BECKY G
GET LIKE ME
WRITTEN BY CORNELL HAYNES JR ONIKA MARAJ PHARRELL WILLIAMS
PERFORMED BY NELLY FEAT NICKI MINAJ PHARRELL
COURTESY OF REPUBLIC RECORDS
LOVE MORE
WRITTEN BY CHRIS BROWN ONIKA MARAJ DARRELL EVERSLEY HOWARD EVERSLEY SHAUN
SPEARMAN VERSE SIMMONDS ERIC BELINGER
PRODUCED BY FRESHM3N III
PERFORMED BY CHRIS BROWN FEAT NICKI MINAJ
COURTESY OF RCA RECORDS
I WANNA BE WITH YOU
WRITTEN BY WILLIAM ROBERTS II ONIKA MARAJ KHALED KHALED KEVIN COSSOM
PRODUCED BY LEE ON THE BEATS DJ KHALED
PERFORMED BY DJ KHALED FEAT NICKI MINAJ FUTURE RICK ROSS
COURTESY OF WE THE BEST MUSIC TERROR SQUAD YOUNG MONEY CASH MONEY REPUBLIC RECORDS
BEAT DOWN
WRITTEN BY STEVE AOKI ANGGER DIMAS IGGY AZALEA BRANDON SALAAN BAILEY
PERFORMED BY STEVE AOKI AND ANGGER DIMAS FEAT IGGY AZALEA
COURTESY OF DIM MAK ULTRA 3 BEAT RECORDS
CLOUD
PERFORMED BY CHARLI XCX FEAT BROKE CANDY
YOU II BE MINE
WRITTEN BY REDONE BILAL THE CHEF HAIII AJ JUNIOR R3HAB FABIAN LENSSEN ADDY VAN DER
ZWAN MJ LYRICAL MARK SIMMONS
PERFORMED BY HAVANA BROWN FEAT R3HAB
COURTESY OF ISLAND 2101 RECORDS
GROWN WOMAN
PERFORMED BY BEYONCE
SPIN THE BOTTLE
PERFORMED BY THE STUNNERS
DONT THINK THEY KNOW
WRITTEN BY BENJAMIN DIGITAL BLACK BUSH VERSE SIMMONDS TIM KELLEY BOB ROBINSON JONATHAN DAVID BUCK
PRODUCED BY MEL AND MUS
PERFORMED BY CHRIS BROWN FEAT AALIYAH
COURTESY OF RCA RECORDS
VOLNA FX

CINELAB SOUND MIX
CGC
CINELEX
MOSFILM
STUDIO GORKO
KINOSLOVO
CENTRAL PARTNERSHIP
CINEMA FUND WWW FOND KINO RU

WALT DISNEY RECORDS
AMERICAN HUMANE
UTAH FILM COMMISSION
FILM UTHAH GOV

KODAK MOTION PICTURE FILM
DATASAT DIGITAL SOUND IN SELECTED THEATRES
DOLBY DIGITAL IN SELECTED THEATRES
NEW MEXICO TRUE
MPAA
IATSE
COPYRIGHT C CENTRAL PARTNERSHIP 2013
DISTRIBUTED BY WALT DISNEY STUDIOS MOTION PICTURES
DISNEY S PLANES FIRE AND RESCUE
PRODUCED BY JERRY BRUCKHEIMER FILMS
| | |
| --- | --- |
| WB Production Liaison | Toby Gibson |
| VR Production Consultant | Jeffrey Lampert |
| WB Post Production Supervisor | Debbi Bossi |
===3D LIVE ACTION UNIT COLUMBIA PICTURES AND HOODYAKOV PRODUCTION PRESENT AN RUSSIA 1 AND STUDIO TRITE PRODUCTION IN ASSOCIATION WITH CINEMA FUND HOTEL TRASYLVANIA THE END DIANA ROSS PITBULL JENNIFER LOPEZ FAT JOE BIG PUN WYCLEF JEAN JERMAINE DUPRI ENRIQUE IGLESIAS CRAIG DAVID=== BASED ON THE NOVEL BY BORIS AKUNIN WRITTEN BY VLADIMIR VALUTSKY DIRECTORS OF PHOTOGRAPHY DENIS ALARKON RAMIRES PRODUCTION DESIGNER VICTOR PETROV MUSIC BY YURI POTEENKO COSTUMES DESIGNED BY SERGEI STRUCHEV MARIA YRESKO MAKEUP ARTIST GALINA KOROLEVA EDITED BY IGOR LITONISKY YROSLAV MOCHALOV ARTEM RIBAKOV SOUND ENGINEER ALEXANDER KOPEIKIN EXECUTIVE PRODUCERS MARIA USHAKOVA ALEXANDER UTKIN PRODUCED BY LEONOD VERESHCHAGIN DIRECTED BY ALEKSEY ANDRIANOV CAST
DRACULA DIANA ROSS
JONATHAN PITBULL
MAVIS JENNIFER LOPEZ
FRAMMESTEIN FAT JOE
ERNCE BIG PUN
WAYNE WYCLEF JEAN
VERSE JERMAINE DUPRI
MARVIN ENRIQUE IGLESIAS
GRIFFIN CRAIG DAVID
MURRAY FIVE
GRESILVDI BLUE
SHIT BLUR
PILOT NSYNC
HENNS SPICE GIRLS
FLY DIDO
MARTIN BRITNEY SPEARS
VENTE YOUNG MAVIS JAY Z
FAKE DRACULA P SHELLTON ZOOPE W GREENVINTY DESTINY S CHILD
RYDER GUY SCOOTER
HARRY RYDER FOREMAN BEASTIE BOYS
S
O
N
G
S

PROBLEM THE MONSTER REMIX
WRITTEN BY LUKASZ GOTTWALD HENRY WALTER BECKY GOMEZ AND WILLIAM ADAMS
PRODUCED BY DR LUKE WILL I AM AND CIRKUT
PERFORMED BY BECKY G FEATURING WILL I AM
BECKY G APPEARS COURTESY OF KEMOSABE RECORDS
WILL I AM APPEARS COURTESY OF INTERSCOPE RECORDS
MIRROR MIRROR

MUSIC AND LYRICS BY IGOR M
PERFORMED BY T KILLAH AND VIKA DAINEKO
COURTESY OF MATVEY MUSIC
WATERFALL
PERFORMED BY GRIGORY LEPS
COURTESY OF MELOMAN VIDEO
OH MY GOD WHAT A MAN
MUSIC BY NATALIA RUDINA
AUTHOR BY ROSIA SIEMENS
PERFORMED BY NATALIE
SAVE ME
PERFORMED BY STAS MIKHAILOV
FIRE
PERFORMED BY A DESSA
CELEBRATE
WRITTEN BY PHARRELL WILLIAMS MIKA BEN GARRETT
PRODUCED BY PETER HAYNES NICK LITTLEMORE
PERFORMED BY MIKA FT PHARRELL WILLIAMS
COURTESY OF BARCLAY CASABLANCA RECORDS
TACATA 2012
WRITTEN BY RAUL RODRIGUEZ MARTINEZ MARIO ROMANO SALVATORE SAPIENZA
PRODUCED BY GABRY PONTE MARIO ROMANO SALVATORE SAPIENZA
REMIXED BY TACABRO
PERFORMED BY ROMANO AND SAPIENZA FEAT RODRIGUEZ
COURTESY OF EDM RECORDS
THERE SHE GOES
WRITTEN BY TAIO CRUZ REDONE ARMANDO PEREZ JIMMY JOKER AJ JUNIOR BILAL HAJJI
PERFORMED BY TAIO CRUZ
COURTESY OF ISLAND RECORDS
IM ALL YOURS
WRITTEN BY K JHOOTI A PEREZ ATOZZIO TOWNS HOOKMAN MARLIN BONDS RYAN TAYLOR
PRODUCED BY ORANGE FACTORY MUSIC
PERFORMED BY JAY SEAN FEAT PITBULL
COURTESY OF CASH MONEY UNIVERSAL REPUBLIC RECORDS
TU CAFE
PERFORMED BY NOHA
CLOUDBREAKER
PERFORMED BY BASTO AND YVES V
FOLLOW THE LEADER
WRITTEN BY JENNIFER LOPEZ JUAN LUIS MORERA LLANDEL VEGUILLA JONAS SAEED NICLAS KINGS NAILAH NYANDA TASHA CANDACE
THORBOURNE


PRODUCED BY JONAS SAEED AND NICLAS KINGS FOR CAVE MUSIC
PERFORMED BY WISIN AND YANDEL FEAT JENNIFER LOPEZ
COURTESY OF WV MACHETE RECORDS
PRINCESS OF CHINA
WRITTEN BY GUY BERRYMAN JONNY BUCKLAND WILL CHAMPION CHRIS MARTIN BRIAN ENO
PRODUCED BY MARKUS DRAVS RIK SIMPSON
PERFORMED BY COLDPLAY FEAT RIHANNA
COURTESY OF PARLOPHONE CAPITOL RECORDS
WISH U WERE HERE
WRITTEN BY TAIO CRUZ LUKASZ GOTTWALD BONNIE MCKEE HENRY RUSSEL WALTER JAKE C LEWIS REBECCA MARIE GOMEZ
PERFORMED BY CODY SIMPSON FEAT BECKY G
COURTESY OF ATLANTIC RECORDS
TURN THE MUSIC UP
PERFORMED BY BECKY G
I LUV DEM STRIPPERS
PERFORMED BY 2 CHAINZ FEAT NICKI MINAJ
YOUR BODY
WRITTEN BY SAVAN KOTECHA MAX MARTIN SHELLBACK TIFFANY AMBER
PERFORMED BY CHRISTINA AGUILERA
COURTESY OF RCA RECORDS
FACEMELT
PERFORMED BY RITA ORA
WE II BE A DREAM
PERFORMED BY WE THE KINGS FEAT DEMI LOVATO
DANCE FOR YOU
WRITTEN BY TERIUS NASH BEYONCE KNOWLES CHRISTOPHER STEWART
PRODUCED BY THE DREAM BEYONCE
COURTESY OF COLUMBIA RECORDS
COPYRIGHT C 2012 RUSSIA 1 AND STUDIO TRITE LLC
ACTION UNIT

SHADOW SQUAD

ISARUS FILM

MOSFILM

PIASTRO FX
CGF
PIASTRO FX 2
TLC
CINELAB

ACT

IMT
GASTRONOM NUMBER 1
CINEMA FUND WWW FOND KINO RU
FILMED WITH PANAVISION CAMERAS AND LENSES
DELUXE
NY STATE
AMERICAN HUMANE
MPAA
IATSE
KODAK MOTION PICTURE FILM
DOLBY DIGITAL IN SELECTED THEATRES
SDDS IN SELECTED THEATRES
DATASAT DIGITAL SOUND IN SELECTED THEATRES
THE SNOW QUEEN 2 MAGIC OF THE ICE MIRROR DIRECTED BY ALEKSEY TITSILIN PRODUCER TIMUR BEKMABETOV SCREENPLAY BY ALEKSEY TSITSILIN VLADIMIR NIKOLAEV ALEKEY ZAMYSLOV ROMAN NEPOMNYASHII ORM SNOW KING ARONCHUPA ARROG ELLIE GOULDING GERDA JENNIFER LOPEZ ALFIDA JUICY J LUTA DAVID GUETTA RAT PITBULL RAHAT CALVIN HARRIS TROLL KING SAM MARTIN GRANDMA SAM SMITH BOSS FLO RIDA GUARD SEAN PAUL GUARD MOBY SNOW QUEEN ENRIQUE IGLESIAS MARIBEL FAT JOE YOUNG ORM BIG PUN ERIC WYCLEF JEAN LOKUM JERMAINE DUPRI KAI DIANA ROSS EXECUTIVE PRODUCER VLADIMIR NIKOLAEV CO PRODUCED BY YURI MOSKVIN DIANA YURINOVA COMPOSER MARK WILLOT PRODUCTION DESIGNERS ALEKSEY ZAMYSLOV LYAMKIN DIRECTOR OF PHOTOGRAPHY CAMERA FILM EDITOR 3D STEREO STORY PRODUCTION SUPERVISOR ALEKSEY TSITSILIN VOICE DIRECTOR AND CASTING DIRECTOR NEO LOTT SOUND POST PRODUCTION SAVALAS SOUND SOUND DESIGNER SIMON GEARSHON RE RECORDING MIXERS KAHL HENDERSON IAIN ANDERSON ART DEPARTMENT SUPERVISOR LAYOUT AND CAMERA LEAD MIKHAIL MANAENKOV DIGITAL SCELUPTING LEAD ALEKSEY BOGATYEEV LEAD FOR AND HAIR TED SERGEY OSTANKOV LEAD RIGGING TED ALEXANDER KALYUZNY ANIMATION LEAD SERGEY NIKOLAEV LEAD CLOTH TD ROMAN BATAEV ENTERTAINMENT MODELING LEADS VLAD GONGMAROV ALEKSEY ZAMYSLOV DMITRY SMOLYAKOV LEAD CHARACTER FINALING TD ANDREY KORENKOV LIGHTING AND CHARACTER RENDER LEADS MIKHAIL PANIN ALEKSEY KYAMKIN RESEARCH AND DEVELOPMENT ALEXANDER ALYUZHNY VISUAL EFFECTS LEAD ALEKSEY BUTUSOV CHARACTR AND ASSETS MODELING SUPERVISOR MATERIAL AND TEXTURING LEAD COMPOSITING LEAD RENDERING CHECK LEAD ALEKSEY KYAMKIN SUPERVISING TECHNICAL DIRECTOR ALEKSEY ZAMYSLOV
SONGS
IM IN ALBATRAOZ
WRITTEN BY ARON EKBERG NORA EKBERG
PRODUCED BY ARONCHUPA ARON EKBERG
PERFORMED BY ARONCHUPA AND LITTLE SIS NORA
COURTESY OF ARON EKBERG SONY RECORDS
SHE WILL BE BACK
PERFORMED BY MBAND
COURTESY OF ELLO RECORDS
SEIZE THE NIGHT
PERFORMED BY HONOREBEL FEAT PITBULL
SLEDGEHAMMER
B
O
S
S
WRITTEN BY JONAS JEBERG MEGHAN TRAINOR SEAN DOUGLAS
PERFORMED BY FIFTH HARMONY
COURTESY OF EPIC SYCO RECORDS
COMEBACK KIDS
I CANT STOP DRINKING ABOUT YOU
WRITTEN BY BEBE REXHA ALEXANDER XPLICIT IZQUIERDO STEFAN JOHNSON JORDAN JOHNSON MARCUS MARC LO LOMAX
CLARENCE COFFEE JR
PRODUCED BY THE MONSTERS AND THE STRANGERZ
COURTESY OF WARNER BROS RECORDS
HOW YA DOIN
WRITTEN BY DARREN LEWIS IYIOLA BABALOLA SHAZNAY LEWIS PERRIE EDWARDS JESY NELSON LEIGH ANNE PINNOCK
JADE THIRTWALL JAMES CARTER GLENN SKINNER BEN VOPELLIERE PIERROT NOCHOLAS THORP JULIAN BROOKHOUSE MIGUEL
DRUMMOND
PRODUCED BY FUTURE CAT
PERFORMED BY LITTLE MIX FEATURING MISSY ELLIOTT
COURTESY OF SYCO RECORDS
MENINA MA
PERFORMED BY ANITTA
BOSS
PERFORMED BY TINASHE
THE SNOW QUEEN PRODUCER TIMUR B C CINEMA FUND
COPYRIGHT C 2014 BAZELEVS LLC
| | |
| --- | --- |
| Director of Photography | Paul Nichola |
| VFX Supervisors | Andrew Jackson • David Nelson |
| 1st Assistant Director | PJ Voeten |
| Production Designer | Colin Gibson |
| 2nd Assistant Director | Deborah Antoniou |
| | |
| --- | --- |
| Camera Operator | David Williamson |
| 1st Assistant Camera | David Elmes |
| | |
| --- | --- |
| Stunt Coordinator | Guy Norris |
| | |
| --- | --- |
| Key Rig Grip | Ray Brown |
| Gaffer | Shaun Conway |
| Key Grip | Jason Weekes |
| Hair & Make - up Artist | Lesley Vanderwalt |
Simon Alberry • Greg Blandy • Frederico Bonifanti • Geoff Brown • Shanti Burn • John Ellard
Juan Fabrellas • Paul Fotofili • Chris Hancock • Stephen Harding • Jonathan Heaney
Michael Horvath • Neil James • Nicholas Jesser • Jack Mayo • Brett McDowell
Angela Miller • Wizzy Molineaux • Jesse Moyes • Rhys Nicholson • Mary Ann Orr
Alexander Petosovic • Rick Scott • Zac Shenker • Raj Trengrove • Helen Ward • Mark Wasiutak
===END CREDIT TITLES BY ILOURA DISNEY AND WARNER BROS PICTURES=== PRESENT AN SCREEN GEMS AND STAGE 6 FILMS PRESENTATION IN ASSOCIATION WITH H COLLECTIVE AND TROLL COURT ENTERTAINMENT TOY STORY 4 DIRECTED BY DAVID YAROVESKY WRITTEN BY BRIAN AND MARK GUNN PRODUCED BY JAMES GUNN KENNETH HUANG EXECUTIVE PRODUCERS NICK CRAWLEY KENT HUANG SIMON HATT DAN CLIFTON BRIAN MARK GUNN CO PRODUCER MATTHEW MEDLIN DIRECTOR OF PHOTOGRAPHY MICHAEL DALLATORRE PRODUCTION DESIGNER PATRICK M SULLIVAN JR EDITED BY ANDREW S EISEN PETER GVOZDAS CASTING BY RICH DELIA CSA ORIGINAL SCORE BY TIM WILLIAMS MUSIC SUPERVISORS TRYGGE TOVEN AND SHANNON MURPHY COSTUME DESIGNER AUTUMN STEED THE FILM DUBBED BY THE MOSFILM MASTER ASSOCIATION AT THE PRODUCTION AND TECHNICAL BASE OF THE MOSFILM FILM CONCERN BY ORDER OF THE KARO PREMIER FILM COMPANY IN 2019
CAST
WOODY DIANA ROSS
BUZZ LIGHTYEAR JENNIFER LOPEZ
BO PEEP DEMI MOORE
FORKY PRINCE ROYCE
DUCKY MABEL
BONNIE CHRIS LUDACRIS BRIDGES
GABBY AVA MAX
BUNNY NICK JONAS
DUKE CABOOM PRIYANKA CHOPRA
GIGGLE MCDIMPLES DEMI LOVATO
BONNIE S DAD JONATHAN LIL JON SMITH
BONNIE S MOM USHER RAYMOND
JESSIE MARC ANTHONY
DOLLY BIG PUN
TRIXIE STROMAE
BILLY GOAT GUFF CRAIG DAVID DAVID GUETTA TAIO CRUZ
REX HAMM SLINKY DOG MR POTATO HEAD BLINK 182
MARGARET SOFIA REYES
COMBAT CARLS RITA ORA
HARMONY ANITTA
BUTTERCTUP FAT JOE
ALIENS SCOOTER
ANDY S MOM YOUNG ANDY BEASTIE BOYS
LOST GIRL EVA SHAW
MISS WENDY SOPHIE TURNER
THE DUMMIES RYAN TEDDER
OLD TIMER JOE JONAS
CHAIROL BURNETT KEVIN JONAS II
BITEY WHITE DANIELLE JONAS
CARL REINEROCEROS JONAS BLUE
AXEL THE CAMIE RICH THE KID
HARMONY S MOM CARDI B
MR PRICKLEPANTS JAX JONES
CABOOM TV ANNOUNCER G EAZY
KAREN BEVERLY DUKE DUMONT
TENNEAGE ANDY STEFFLON DON
MRS POTATO HEAD KELLY ROWLAND
SONGS
OVER THE BRIDGE
MUSIC BY IGOR MATVIENKO
LYRICS BY A SHAGANOV
SCRRENPLAY BY D VOROBYEVSKY
DIRECTED BY O ASADULIN
PERFORMED BY LYUBE FEAT THE FACTORY
COURTESY OF MATVEY MUSIC
THERE IS NO MORE ATRACTION [MAXIM FADEEV FEAT SEREBRO COVER]
PERFORMED BY VALERY MELADZE AND THE VIA GRA
COURTESY IF MALFA RECORDS VS MELADZE MUSIC
HAPPY NEW YEAR MY CHAMPIONS LEAGUE
MUSIC AND LYRICS BY ALEKSEY VOROBYOV
DIRECTED BY ALEXEY VOROBYOV
DIRECTOR OF PHOTOGRAPHY ANTON PETROV
PERFORMED BY ALEXEY VOROBYOV AND VICTORIA DAINEKO
COURTESY OF MATVEY MUSIC
WELCOME TO RUSSIA
WRITTEN BY ALEKSEY RIJOV
PERFORMED BY THE DISCO CRASH AND CHINKONG
COURTESY OF DISCOTEKA RECORDS
QUIERO SABER
PERFORMED BY PITBULL X PRINCE ROYCE X LUDACRIS
LIMITLESS
WRITTEN BY SIA FURLER AND JESSE SHATKIN
PERFORMED BY JENNIFER LOPEZ
COURTESY OF EPIC RECORDS
PRESS
WRITTEN BY BELCALIS ALMANZAR
PRODUCED BY SLADE DA MONSTA KEY WANE
PERFORMED BY CARDI B
COURTESY OF ATLANTIC RECORDS
I CANT GET ENOUGH
WRITTEN BY CRISTINA CHILUIZA JHAY CORTEZ MARCO MASIS MIKE SABAITH BENJAMIN LEVIN
SELENA GOMEZ JOSE OSORIO
PERFORMED BY BENNY BLANCO TAINY SELENA GOMEZ AND J BALVIN
COURTESY OF INTERSCOPE RECORDS
GOOD FROM
PERFORMED BY NICKI MINAJ FEAT LIL WAYNE
SWAN SONG
WRITTEN BY JUSTIN TRANTER KENNADI MATTIAS LARSSON ROBIN FREDRIKSSON TOM
HOLKENBORG AND DUA LIPA
PERFORMED BY DUA LIPA
PRODUCED BY MATTMAN AND ROBIN
DUA LIPA APPEARS COURTESY OF WARNER BROS RECORDS AND UNIVERSAL MUSIC GMBH
DONT CALL ME UP
WRITTEN BY MABEL MCVEY CAMILLE PURCELL STEVE MAC
PERFORMED BY MABEL
COURTESY OF POLYDOR CAPITOL RECORDS
ONDA DIFERENTE
PERFORMED BY ANITTA WITH LUDMILLA AND SNOOP DOGG FEAT PAPATINHO
GO KARO
PRODUCED BY ANDRES TORRES MARICIO RENGIFO OVY ON THE DRUMS
PERFORMED BY KAROL G
COURTESY OF UNIVERSAL LATIN RECORDS
GEORGIA SAG AFTRA Q CHAMPHAN LEONARD TRP WGAW PANAVISION
WALT DISNEY RECORDS THE ROYAL FILM COMMISSION JORDAN
QUEBEC
AMERICAN HUMANE ASSOCIATION
IMAX THEATRES
DOLBY ATMOS
DOLBY VISION
SIXTEEN19
FILMED WITH PANAVISION CAMERAS AND LENSES
PIXELOGIC
CINEVIZION
ARRI
NEW YORK STATE OF
MPAA
IATSE
COPYRIGHT C MMXVIII STAGE 6 FILMS 2019
DISTRIBUTED BY
WALT DISNEY STUDIOS
MOTION PICTURES
CREATED AND PRODUCED AT
WARNER BROS PICTURES
EMERYVILLE CALIFORNIA
Executive Producer
Simon Rosenthal
Producer
Steven Kerswell
Head of 3D
John Simmonds
Ben Alpass • Chris Betteridge • Pat Da Cunha • Octavio de Lellis • Chris Gray
Paul Jakovich • Kaye McCartney • Sigi Eimutis
OPENING 'DOOMBERG' VFX SHOTS BY ANIMAL LOGIC MISSING LINK
PITBULL ENRIQUE IGLESIAS CRAIG DAVID FAT JOE BIG PUN WYCLEF JEAN JERMAINE DUPRI JASON DERULO JENNIFER LOPEZ AND DIANA ROSS DIRECTED BY EVGENI BEDAREV WRITTEN BY DMITRI EVGENI BEDAREV PRODUCED BY SERGEY TORCHILIN KYLIKOV ANDREY SHISHKANOV DMITRI SHERBANOV OLEG ANTIPOV KONSTANTIN ELKIN ROMAN BORISEVICH MIKHAIL BESPALOV VADIM GOAINOV EXECUTIVE PRODUCERS SVETLANA FOMINA DMITRI VLASOV DIRECTORS OF PHOTOGRAPHY ANDREY KYZNETSOV SERGEY POLITIK ART DIRECTOR DARIA ZDOKOVA COSTUMES DESIGNED BY EVGENIA GOLYBTSOVA MAKEUP ARTIST EVGENIA SYDARIKOVA FILM EDITORS VLADIMIR BARSYK VORONIN MUSIC BY MARK DORBSKI MUSIC PRODUCED BY IVAN KYROCHKIN SOUND BY ANTON SEMENOV CASTING BY ELENA GOLOVACH MARINA OSTROSHENKO CO DIRECTORS OKSANA SOKOLOVA ZOIA PODDYBNA SVETLANA SYKHANOVA THE FILM WAS DUBBED BY THE MOSFILM MASTER ASSOCIATION AT THE PRODUCTION AND TECHNICAL BASE OF THE MOSFILM FILM CONCERN BY ORDER OF THE KARO PREMIER FILM COMPANY IN 2019
CAST IN ORDER OF APPEARANCE
SIT LIONEL FRONT PITBULL
SIR LEMUEL LINK CRAIG DAVID
LORD PEGGOT DUNCEBY FAT JOE
MR WILLANT BIG PUN
MR ADERLINA WYCLEF JEAN
AMA JERMAINE DUPRI
MR AMOS ENRIQUE IGLESIAS
MS ELDER JENNIFER LOPEZ
MR LINK SUSAN DIANA ROSS
A ELMMA JASON DERULO
STUNTS
PUGH DOORMAN GENERAL LORD BIGE FIVE
DOCTOR BYDOLT SCREVERNER BAMBOTTOM BLUE
ALLE ENTWHISLE MR VITLE CONDUCTOR BLUR
RICARDO ELDERY VILLLADER OLD WORLDERS NSYNC
NEW WOLDERS SPICE GIRLS
SONGS
FOR REDHEADS ONLY
MUSIC BY VICTORIA KOKHANA
LYRICS BY MIKHAILL GUTSERIEV
PERFORMED BY IVANUSHKI INTERNATIONAL
COURTESY OF GUTSERIEV MEDIA RECORDS
I COULD AS I COULD
MUSIC BY RASHIT KIYAMOV
LYRICS BY MIKHAIL GUTSERIEV
DIRECTED BY SERGHEY GREY
PERFORMED BY THE FACTORY
COURTESY OF GUTSERIEV MEDIA RECORDS
MUEVELO BOOM BOOM
PERFORMED BY PITBULL
SKIBIDI
MUSIC BY ILYA PRISKYKIN
LYRICS BY LIBIM KHOMCHYK
PERFORMED BY LITTLE BIG
COURTESY OF WARNER MUSIC RUSSIA
TE GUSTE
WRITTEN BY JENNIFER LOPEZ XAVIER SEMPER EDGAR SEMPER LUIAN MALAVE BENITO
ANTONIO MARTINEZ OCASIO EDGAR ANDINO NOAH ASSAD JUAN FRIAD HECTOR RAMOS
ARMANDO LOZANO
PRODUCED BY DJ LUIAN MAMBO KINGZ HYDRO
PERFORMED BY JENNIFER LOPEZ AND BAD BUNNY
COURTESY OF G2 SONY LATIN RECORDS
CLOUT
WRITTEN BY KIARI CEPHUS BELCALIS ALMANZAR JOSHUA LUELLEN KEVIN TIM GOMRINGER
PRODUCED BY SOUTHSIDE CUBEATZ
PERFORMED BY OFFSET FEAT CARDI B
COURTESY OF QUALITY CONTROL MOTOWN CAPITOL RECORDS
IDOL
WRITTEN BY BANG SI HYUK ROMAN CAMPOLO KANG HYO WON SHIN DOND HYUK
ALI TAMPOSI ONIKA MARAJ
PRODUCED BY PDOGG
PERFORMED BY BTS FEAT NICKI MINAJ
COURTESY OF BIG HIT RECORDS
R I P
WRITTEN BY SOFIA REYES RITA ORA CHAZ WILLIAM MISHAN DAVID DELAZYN MARCO MASIS
SHARRI LYNN SHORT OMAR TAVAREZ THOMAS AUGUSTO
PRODUCED BY THE FLIPTONES TAINY
PERFORMED BY SOFIA REYES X RITA ORA X ANITTA
COURTESY OF WARNER LATINA RECORDS
IF ONLY
MUSIC AND LYRICS BY BOB EZRIN MAURO MALAVASI
PERFORMED BY ANDREA BOCELLI FEAT DUA LIPA
COURTESY OF SUGAR MUSIC DECCA RECORDS
ONE SHOT
WRITTEN BY MABEL MCVEY KELLY KIARA GABRIEL KUSIMO JORDAN D REID
PRODUCED BY GA JD REID
PERFORMED BY MABEL
COURTESY OF POLYDOR RECORDS
YOU MAKE IT FEEL LIKE CHRISTMAS
PERFORMED BY GWEN STEFANI FEAT BLAKE SHELTON
A FRIEND LIKE YOU DI DILLY DO
SONG PRODUCED BY JOSH KAUFMAN
WALTER MARTIN
PERFORMED BY SOFIA REYES
COURTESY OF WARNER MUSICA RECORDS
SECRETO
WRITTEN AND PERFORMED BY ANUEL AA FEAT KAROL G
COURTESY OF NU DEAL RECORDS
R
STUDIOS
ARS
PRODUCENDI
CINESTRON
LEONMEDIA
RUNCOLOR
TREHMER FILM
IHANA FILM
KINOFAKTYRA
VA
1147 PRODUCTIONS
SUNNY SIDE
ICEBERRY
FILM SERVICE
RENTA CAM MOSFILM
DCP24
AMEDIA
TOY RU
TV TOK RU
RUSSIA RADIO
TELE PROGRAMMA PRO
VK COM
TVOI DOM
PLANETA INFORM
SARAFAN PR

IMAGINE RECORDS
WALT DISNEY RECORDS
PGL
OREGON MADE
STRATASAYS
WTTLEFISH
AMERICAN HUMANE ASSOCIATION
QUEBEC
AUSTRALIAN G
SOUTH AUSTRALIAN FILM CORPORATION
DOLBY ATMOS +VISION
MPAA
IATSE
COPYRIGHT C KARO PROKAT 2019
DISTRIBUTED BY
WALT DISNEY STUDIOS MOTION PICTURES
CREATED AND PRODUCED AT
WARNER BROS PICTURES
EMERYVILLE CALIFORNIA
Art Director
Grant Freckelton
Producer
Amber Naismith
CG Supervisors
Greg Jowle • Ben Gunsberger
Production Manager
Lucinda Glenn
Modellers
Matt Hughes • Paul Braddock • Stefan Litterini
Look Development Supervisor
Jean Pascal Leblanc
Surfacing & Matte Painting Artists
Johan Nordenson • Jens Kafitz • Emiliano Padovani
Ben Walker • Michael Halford • Steve Agland
Layout & Animation Artists
Jeff Renton • Patricio Ducaud • Darek Oczak
FX Supervisor
Miles Green
FX Artists
Phil Wittmer • Reza Ghobadinic • Jayandera Danappal
Ryan Weston • Sotiris Bakosis • Larry Town
Lighting Artists
Graeme McGirr • Joshua Nunn • Jeremt Howdin
Lead Compositor
Julien Leveugle
Compositors
Jess Burnheim • Murray Smallwood
Research and Development
George Burrows • Leandro Balan • Romain Maurer
Aloys Baillet • Jo Ann Tan
Production Accountant
Sharon Taylor
Systems Engineering and Support
Radh Vintila • Steven Lees - Smith
Render Wrangling and Data Operations Support
Ari Stamatopoulos • Nick Fowler • Daniel Powter
SKYWALKER SOUND LINO UMA AVENTURA DE SETE VIDAS LINE PRODUCER AND DIRECTED BY JORA KRIJOVNIKOV PRODUCED BY TIMUR BEKMABETOV GALINA STRIJEVSKA WRITTEN BY JORA KRIJOVNIKOV ALEKSEY KAZAKOV ANTON BOGDANOV MIKHAILL SHYLTIEV JULIA GYLYN DIMA LITVINEKO EGOR CHICHKANOV IVAN PETYKHOV ARTHUR PINHASOV CO DIRECTORS JORA KRIJOVNIKOV DMITRI KISELEV ALEXANDER KARPILOVSKI ALEKSEY NYJIN CAMERA IVAN LEBEDEV LEVAN KAPANADZE SEMEN YKOVLEV EXECUTIVE PRODUCERS SERGEY BIRIKOV MARIA ZATYLOVSKA FILM EDITORS ALEXANDER VERHOLYK KONSTANTIN LARCHENKO SOUND ENGINEER PHILIPP LAMSHIN PRODUCTION DESIGNERS JANNA PAHOMOVA MYKHTAR MIRZAKEEV MARGARITA ABLAEVA COSTUME DESIGNER NATALIA ZANCHEVSKA MAKEUP ARTIST IGOR BOIKO
CAST
LINO DIANA ROSS
DON LEON PITBULL
JANINE JENNIFER LOPEZ
PATTY NAMORADA VICTOR ENRIQUE IGLESIAS
VICTOR CRAIG DAVID
OSMAR FAT JOE
MELLOS BIG PUN
MESTRE HENRY TOPPER WYCLEF JEAN
PESTINHA JERMAINE DUPRI
CHEFE DE POLICIA DONO DO SALAO GARCONELE BABA PORTEIRO ZOO VIGIA ZOO FIVE
DONA DA PENSAO VELHINHA RUA REPORTER CACIQUE PALHACO PAI DA CRIANCA FESTA BLUE
LINO CRIANCA LINO ADOLSCENTE JANINE CRIANCA JANINE ADOLESCENTE BLUR
VICTOR CRIANCA ADOLSCENTE AMIGO VICTOR AMIGA JANINE AMIGO VICTOR ADOLESCENTE CRIANCAS NSYNC
HOMEM FESTA GAROTA ATROPELADA FLIPPERMA DONA DA LOJA APRENDIZ CASTELO SPICE GIRLS
POLICAL RADIO MARC ANTHONY
HOMEM PREDIO FRUTEIRO MATTHEW KOMA
VOCALS NICOLE KIDMAN
SONGS
CASI NADA
PERFORMED BY KAROL G
HEAVEN ON MY MIND
PERFORMED BY JOSH X FEAT CARDI B
SWITCH
WRITTEN BY AMETHYST KELLY ANTON HARD AF SEGERSTAD GEORGIA KU MAURICE SIMMONDS KYLE OWENS AKILL KING
CHRISTOPHER MARTIN
PRODUCED BY THE FAMILY ERIC WEAVER
PERFORMED BY IGGY AZALEA FEAT ANITTA
COURTESY OF DEF JAM RECORDINGS
SORRY NOT SORRY
WRITTEN BY DEMI LOVATO WARREN OAK FELDER SEAN DOUGLAS TREVOR BROWN WILLIAM ZAIRE SIMMONDS
PRODUCED BY OAK DOWNTOWN TREVOR BROWN ZAIRE KOALO
COURTESY OF ISLAND REPUBLIC HOLLYWOOD SAFEHOUSE RECORDS
KNOW ME BETTER
PERFORMED BY MABEL
HOLD UP
WRITTEN BY THOMAS PENTZ EZRA KOENIG BEYONCE KNOWLES EMILE HAYNIE JOSH TILLMAN UZOECHI EMENIKE MELO X DOC
POMUS MORT SHUMAN DEANDRE WAY ANTONIO RANDOLPH KEVIN MCCONNELL KAREN ORZOLEK BRIAN CHASE NICK ZINNER
PRODUCED BY DIPLO BEYONCE EZRA KOENING
COURTESY OF PARKWOOD ENTERTAINMENT COLUMBIA RECORDS
BUMPER
PERFORMED BY VOLTIO FEAT PITBULL AND LIL ROB
HARD TIMES
WRITTEN BY HAYLEY WILLIAMS TAYLOR YORK
PRODUCED BY JUSTIN MELDAL JOHNSEN TAYLOR YORK
PERFORMED BY PARAMORE
COURTESY OF FUELED BY RAMEN RECORDS
FEED THE MACHINE
WRITTEN BY CHAD KROEGER RYAN PEAKE MIKE KROEGER DANIEL ADAIR
PRODUCED BY NICKELBACK CHRIS BASEFORD
COURTESY OF BMG RECORDS
COPYRIGHT C 2017 BAZELEVS LLC
FILM DIRECTION FX
CGF
CINELAB SOUND MIX
COLORKITCHEN
DCP24
MUSIC
MOSFILM
BAZELEVS
EL DORADO
NTV
PANDA
CTC
DOLBY DIGITAL IN SELECTED THEATRES
MPAA
QUEBEC
MALTAFILM COMISSION
SHOT ON KODAK 65 MM FILM
SONY CLASSICAL
PANALUX
IMARS
KINO
OSCAR
SBERBANK
DOMODEVOVO
NORD STAR
FRU
WWF
Q
Q 2
AUDI
NTV
RUSSIAN RADIO
VK
OK
WOMAN
TACC
RAMBLER
V
CINEMA FUND WWW FOND KINO RU
CONDORITO LA PELICULA DIRECTED BY KONSTANTIN FEOKTISTOV PRODUCED BY SERGEI SELYANOV ALEXANDER BORYSKI WRITTEN BY ALEXANDER BORYSKI SVETLANA SACHENKO PRODUCTION DESIGNER ANDREY YKOBCHYK FILM EDITOR SERGEY GLEZIN MUSIC BY MIKHAILL CHERTICHEV SOUND ENGINEER VLADIMIR GOLOYNIN VISUAL EFFECTS SUPERVISOR KONSTANTIN BRONZIT CO EDITOR ALEXANDER ARKIPOV
CAST
CONDETTO DIANA ROSS
YATTA PITBULL
CONE JENNIFER LOPEZ
DONA TREMOLINDA ENRIQUE IGLESIAS
ESPETOR MOLOSCO CRAIG DAVID
CORTISCONA FAT JOE
DON CHENIN BIG PUN
HUNMOULD WYCLEF JEAN
GAMEGANOL DE LADA JERMAINE DUPRI
UNEMO FONOLA DON CLASMODO PENLOPE TOMATE FIVE
SCENTIST OPENING NARRATOR AZING OLD LADY BLUE
MOLOSCO ASSISTANT FLIGHT ATTENORTOT BLUR
COUNTDOWN MACHINE DRENCHE ALLEN GUARD ORESHIN NEXT NSYNC
KID PLANE AUTOMATE PILOT JOUNLIST CAPTAIN COTOSSAN SILERT SPICE GIRLS
HOCCEON JOUNLUST XPO CROWDS LITTLE MIX
VOCALS NICOLE KIDMAN
SONGS
ATTENTION
WRITTEN BY CHARLIE PUTH JACOB KASHER
COURTESY OF ARTIST PARNER ATLANTIC RECORDS
FELICES LOS 4
WRITTEN BY MARCO CASERES KEVIN JIMENEZ BRYAN LEZCANO JUAN LUIS LONDONO ARIAS ELI PALACIOS SERVANDO PRIMERA
STIVEN ROJAS ANDRES URIBE
PRODUCED BY RUDE BOYZ
PERFORMED BY MALUMA
COURTESY OF SONY LATIN RECORDS
DEFEND DADE
PERFORMED BY DJ KHALED FEAT PITBULL AND CASELY
LICK
PERFORMED BY CARDI B FEAT OFFSET
REGRET IN YOUR TEARS
WRITTEN BY ONIKA MARAJ BRITTANY HAZZARD MATTHEW SAMUELD ADAM FEENEY ALLEN RITTER
PRODUCED BY BOI 1 DA FRANK DUKES RITTER
PERFORMED BY NICKI MINAJ
COURTESY OF YOUNG MONEY CASH MONEY REPUBLIC RECORDS
SAY MY NAME
PERFORMED BY MABEL
CONTAINS A SAMPLE OF SAY MY NAME FROM CHICKEN RUN
PERFORMED BY DESTINY S CHILD FEAT RODNEY DARKCHILD JERKINS
COURTESY OF COLUMBIA RECORDS PATHE DREAMWORKS PICTURES
SHOW YOU LOVE
WRITTEN BY THOMAS KATO VITTRUP BRUCE FIELDER GRACE TITHER
PERFORMED BY KATO AND SIGALA FEAT HAILEE STEINFELD
COURTESY OF VIRGIN EMI UNIVERSAL RECORDS
SUA CARA
WRITTEN BY VARIOUS
PRODUCED BY MAJOR LAZER KING HENRY
PERFORMED BY MAJOR LAZER FEAT ANITTA AND PABLLO VITTAR
COURTESY OF MAD DECENT BECAUSE MUSIC RECORDS
MUNECO DE LEGO
PERFORMED BY KAROL G
COPYRIGHT C 2017 CTB FILM COMPANY AND MELNITSA ANIMATION STUDIOS LLC
MELNITSA ANIMATION
CINEMA FUND WWW FOND KINO RU WWW CTB RU WWW MELNITSA COM
ATLANTIC
NEW YORK
QUEBEC
MPAA
IATSE
ALEX A
DOLBY ATMOS IN SELECTED THEATRES
| | |
| --- | --- |
| Supervising Sound Editor & Sound Designer | Wayne Pashley, m.p.s.e. |
| Supervising Dialogue Editor | Derryn Pasquill |
| Supervising Sound Effects Editor | Fabian Sanjuejo |
| Supervising Crowd Editor | Jenny Ward, m.p.s.e. |
Dialogue Editors
Danielle Wiessner
Mark Franken, m.p.s.e.
Augusta Miller
James Martell
Sonal Joshi
Annie Breslin
Sound Effects Editors
Rick Lisle
Damian Candusso, m.p.s.e.
Damon Mouris
Andrew Miller
| | |
| --- | --- |
| 1st Assistant Dialogue Editor | Belinda Trimboli |
| 1st Assistant Sound Effects Editor | Emma Mitchell |
| Foley Artist | John Simpson |
| Foley Recordist | Lisa Simpson |
| Tap Dance Foley Sequencing | Jason Hancock |
Original Dialogue Mixers
Robert Deschaine
Tami Treadwell

Daniel Brown
Dialogue Recorded at
Trackdown Studios, Sydney & Todd-AO Hollywood LA, California
Re-Recording Mixers
Paul Massey
Phil Heywood
Peter Smith
| | |
| --- | --- |
| Additional Re-Recording Mixers | Peter Purcell • Greg Fitzgerald |
| Additional Dialogue Editors | Tony Murtagh • Justine Angus |
| Additional Sound FX Editors | Nigel Christiensen • David White |
| Motion Capture Recordist/Editor | Mario Gabrielli |
| Crowd Editor | William Ward |
| Assistant Sound Editors | Ben Beverly • Jared Dwyer • Ines Richter • Rosie Chase |
| Sound Editorial Liaison | Libby Villa |
| Sound Post Tech Support | Lewis MaliaSOUND |
SOUND
| | | | |
| --- | --- | --- | --- |
| Manager | Angus Robertson | Re-Recording Engineers | Glenn Butler • Sam Hayward |
| Assistants | Duncan McRae • Dino Theodore | Electrical Engineer | Chison Nguyen |
DELUXE FILM LAB SERVICES COLUMBIA PICTURES AND HOODYAKOV PRODUCTION PRESENT IN ASSOCIATION WITH STUDIOCANAL BFI AND SPYGLASS ENTERTAINMENT AN UNITED INTERNATIONAL PICTURES AND UNIVERSAL PICTURES PRODUCTION IN ASSOCIATION WITH ART PICTURES STUDIO KINOSLOVO AND CINEMA FUND SHAUN THE SHEEP THE MOVIE DIRECTED BY ROMAN PRIGYNOV PRODUCED BY PETR ANYROV FEDOR BONDARCHUK DMITRI RYDOVSKI EXECUTIVE PRODUCERS MARIA MYRASHOVA SERGEY YHONTOV WRITTEN BY SERGEY MUNAEV CREATED BY FYAD IBRAGIMBEKOV MIKHAIL IDOV ANDREY RIVKIN DIRECTOR OF PHOTOGRAPHY PASHA KAPINOS MUSIC BY PAVEL ESENIN PRODUCTION DESIGNERS RENAT GONIBOV EDWARD GIZATYLLIN COSTUME DESIGNERS ANNA CHISTOVA IGOR STYPNIKOV MAKEUP ARTIST VALERIA NIKYLINA EDITED BY NIKOLAY BYLIGIN SOUND ENGINEER ALEKSEY SAMODELKO
CAST
SHAUN JENNIFER LOPEZ
FANNY DIANA ROSS
TRANGLER PITBULL
SHARLEY ENRIQUE IGLESIAS
MAN CRAIG DAVID
SLIP NUTS TURN HENRY HER FIVE
MATRCE D GOFRER STYLISTS ANGRY POLO HORSES HOPLATA CHARACTERS BLUE
JUNIOR DOCTOR AND ANIMAL CONTRONENT VICTOR BLUR
HODYSTAL COORDINATOR NSYNC
ANIMAL VICTOR SPICE GIRLS
SHEEP DIDO
SONGS
NAME 505
PERFORMED BY TIME AND GLASS
COURTESY OF MOZGI ENTERTAINMENT
LEAN ON
WRITTEN BY DIPLO MO DJ SNAKE STEVE GUESS AND STEVE MECKSEPER
PERFORMED BY MAJOR LAZER AND DJ SNAKE FEATURING MO
COURTESY OF MAD DECENT BY ARRANGEMENT WITH HIDDEN TRACK MUSIC MO APPEARS COURTESY OF CHESS CLUB SONY
MUSIC ENTERTAINMENT UK LIMITED AND RCA BY ARRANGEMENT WITH SONY MUSIC ENTERTAINMENT
DJ SNAKE APPEARS COURTESY OF INTERSCOPE RECORDS UNDER LICENSE FROM UNIVERSAL MUSIC ENTERPRISES
SUMMER AS AUTUMN
PRODUCED BY MC 77
PERFORMED BY ANDREY LENITSKY FEAT HOMIE
LIKE
WRITTEN BY ALEKSEY RIJOV
PERFORMED BY THE DISCO CRASH
COURTESY OF DISCOTEKA AVARIYA
MISHKA IS GUILTY
PERFORMED BY IVAN DORN
COURTESY OF STARPRO RECORDS
GDFR
WRITTEN BY THOMAS ALLEN HAROLD BROWN MIKE CAREK ANDREW CEDAR MORRIS DICKERSON TRAMAR DILLARD JUSTIN
FRANKS GERALD COLDSTEIN LEROY L JORDAN LEE OSKAR CHARLES W MILLER PAULO RODRIGUEZ HOWARD E SCOTT AND
DOMINIC WOODS
PERFORMED BY FLO RIDA FEAT SAVE THE GEMINI AND LOOKAS
COURTESY OF ATLANTIC RECORDING CORP BY ARRANGEMENT WITH WARNER MUSIC GROUP FILM AND TV LICENSING
CONTAINS A SAMPLE OF LOW RIDER PERFORMED BY WAR COURTESY OF FAR OUT PRODUCTIONS INC
BY ARRANGEMENT WITH BMG RIGHTS MANAGEMENT US LLC
MINIBUS
DIRECTED BY RUSTAM ROMANOV
PERFORMED BY IOWA
100 POUNDS
PERFORMED BY ZLATASLAVA
COURTESY OF ELLO RECORDS
100 FREAKY
PERFORMED BY A ROMA FEAT PITBULL AND PLAY N SKILLZ
ALL I WANT FOR CHRISTMAS IS YOU
ANYTHING IS POSSIBLE
PERFORMED BY FIFTH HARMONY
UPTOWN FUNK [FIFTH HARMONY JASMINE V JACOB WHITESIDES AND MAHOGANY LOX COVER]
WRITTEN BY MARK RONSON JEFF BHASKER BRUNO MARS
COURTESY OF COLUMBIA SONY RCA RECORDS
I CANT GONNA SHOW YOU CRAZY
WRITTEN BY BLETA REXHA JON LEVINE LAUREN CHRISTY
PERFORMED BY BEBE REXHA
COURTESY OF WARNER BROS RECORDS
GOOD FOR YOU
WRITTEN BY JULIA MICHAELS JUSTIN TRANTER NICK MONSON NOLAM LAMBROZA RAKIM MAYERS HECTOR DELGADO SELENA GOMEZ
COURTESY OF INTERSCOPE POLYDOR RECORDS
SWIPE DAT
PERFORMED BY BECKY G FEAT FIFTH HARMONY
THE CRYING GAME
PERFORMED BY NICKI MINAJ FEAT JESSIE WARE
I LIED
GRAND PIANO
PERFORMED BY NICKI MINAJ
FEELING MYSELF
WRITTEN BY ONIKA MARAJ SOLANA ROWE CHAUNCEY HOLLIS JR BEYONCE KNOWLES
PRODUCED BY HIT BOY BEYONCE
PERFORMED BY NICKI MINAJ FEAT BEYONCE
COURTESY OF YOUNG MONEY CASH MONEY REPUBLIC RECORDS
MOVE
WRITTEN BY MAEGAN COTTONE NATHAN DUVALL PERRIE EDWARDS JESY NELSON LEIGH ANNE PINNOCK JADE THIRLWALL
PERFORMED BY LITTLE MIX
COURTESY OF SYCO RECORDS
BLUE
PERFORMED BY BEYONCE FEAT BLUE IVY
GHOST
7/11
WRITTEN BY BEYONCE KNOWLES NOEL FISHER BOBBY JOHNSON
PRODUCED BY BOBBY JOHNSON BEYONCE DTAIL SIDNEY SWIFT
COURTESY OF PARKWOOD ENTERTAINMENT COLUMBIA RECORDS
NAO PARA
PERFORMED BY ANITTA
PRETEND
WRITTEN BY TINASHE KACHINGWE NOEL FISHER BRIAN SOKO RASOOL DIAZ ANDREY PROCTOR LYRICA ANDERSON RAKIM
MAYERS
PRODUCED BY DETAIL THE ORDER
PERFORMED BY TINASHE FEAT ASAP ROCKY
COURTESY OF RCA RECORDS
COPYRIGHT C 2015 SLOVO
PIXEL BEARS
COLORKITCHEN
BMW
MOSFILM
CINELEX
CINELAB
DOLBY DIGITAL IN SELECTED THEATRES
CINELAB SOUND MIX
CINEMA FUND WWW FOND KINO RU
A SLOVO PRODUCTION
COLUMBIA PICTURES AND HOODYAKOV PRODUCTION PRESENT IN ASSOCIATION WITH LSTAR CAPITAL AND CINEMA FUND MEDIA RIGHTS CAPITAL AN MELNITSA ANIMATION STUDIOS CTB FILM COMPANY EPIC PICTURES PRODUCTION HOTEL TRANSYLVANIA 2 DIANA ROSS PITBULL JENNIFER LOPEZ ENRIQUE IGLESIAS CRAIG DAVID FAT JOE BIG PUN WYCLEF JEAN JERMAINE DUPRI DIDO BEYONCE KNOWLES KELLY ROWLAND MICHELLE WILLIAMS WITH BRITNEY SPEARS AND JAY Z THE END DIRECTED BY FEDOR DMITRIEV PRODUCED BY SERGEI SELYANOV ALEXANDER BORYSKI WRITTEN BY ALEXANDER BORYSKI PRODUCTION DESIGNER OLEG MARKELOV FILM EDITOR SERGEY GLEZIN MUSIC BY MIKHAILL CHERTISHEV SOUND ENGINEER VLADIMIR GOLOYNIN CASTING BY NATALIA MOSKALINOVA VISUAL EFFECTS SUPERVISOR KONSTANTIN BRONZIT
CAST
DRACULA DIANA ROSS
JONATHAN PITBULL
MAVIS JENNIFER LOPEZ
FRANKESTON ENRIQUE IGLESIAS
WAYNE CRAIG DAVID
GRIFFIN FAT JOE
MURRAY BIG PUN
DENNIS WYCLEF JEAN
LUENCE JERMAINE DUPRI
MANDA DIDO
GRANDAMI LINDA BRITNEY SPEARS
MIKE JAY Z
DENIS BEYONCE KNOWLES
BILA KELLY ROWLAND
VLAD MICHELLE WILLIAMS
BUBBY SCOOTER
KATIE BEASTIE BOYS
WINNE BABY KID OF THE MARTY FIVE
HARRY TICKET HEARDS TOURIST BLUE
JAGGER 1 CRTEM FRAMGENA KELSEY BLUR
FLY TROY YOGA KID MONSTER NSYNC
SONGS
WORTH IT
WRITTEN BY BRIAN COLLINS MIKKEL ERIKSEN TOR HERMANSEN ORI KAPLAN AND PRISCILLA RENEA
PERFORMED BY FIFTH HARMONY FEAT KID INK
COURTESY OF EPIC RECORDS SINCO LTD
BY ARRANGEMENT WITH SONY MUSIC LICENSING
IM IN LOVE WITH A MONSTER
WRITTEN BY HARMONY SAMUELS CARMEN REECE SARA MANCUSCO EDGAR ETIENNE AND ERICKA CUTLER
PRODUCED BY HARMONY H MONEY SAMUELS
PERFORMED BY FIFTH HARMONY
FIFTH HARMONY APPEARS COURTESY OF EPIC RECORDS SIMCO LTD
SAME OLD LOVE
WRITTEN BY TOR HERMANSEN MIKKEL ERIKSEN BENJAMIN LEVIN CHARLOTTE AITCHISON ROSS GOLAN
PRODUCED BY STARGATE BENNY BLANCO TIM BLACKSMITH DANNY D
PERFORMED BY SELENA GOMEZ
COURTESY OF INTERSCOPE POLYDOR RECORDS
EXAMPLE
PERFORMED BY 30 02
COURTESY OF WOW TV RECORDS
THE GAME
PERFORMED BY ANTON MARKUS
301
PERFORMED BY KAROL G AND REYKON
LOVE ME LONG
PERFORMED BY IRINA DUBTSOVA
COURTESY OF ELLO RECORDS
TROUBLE
WRITTEN BY IGGY AZALEA JUDITH HILL ISABELLA SUMMERS
PRODUCED BY THE INVISIBLE MEN SALT WIVES
PERFORMED BY IGGY AZALEA FEAT JENNIFER HUDSON
COURTESY OF DEF JAM RECORDINGS VIRGIN EMI RECORDS
GOODBYE
WRITTEN BY ANNE LYSE BLANC HADRIEN FEDERICONI
PERFORMED BY FEDER FEAT LYSE
COURTESY OF TIME RECORDS WARNER BROS RECORDS
THE GOOD THE BAD AND THE CRAZY
PERFORMED BY IMANY
REMIXED BY FILATOV AND KARAS
TSUNAMI
DIRECTED AND DIRECTOR OF PHOTOGRAPHY BAKHODYR YULDASHEV
CO PRODUCED BY OKSANA SHUROCHKINA
PERFORMED BY NYUSHA
COURTESY OF NYUSHA MUSIC
IS WAS WONDERFUL
WORDS AND MUSIC BY KONSTANTIN MELADZE
PERFORMED BY THE VIA GRA
COURTESY OF VELVET MUSIC
BRIDE
PERFORMED BY YEGOR CREED
COURTESY OF BLACK STAR INC RECORDS
SOMETHING NEW
PERFORMED BY FAUL
HEY MAMA
WRITTEN BY ESTER DEAN SEAN DOUGLAS DAVID GUETTA GIORGIO TUINFORT ONIKA MARAJ BEBE REXHA NICK VAN DE VALL ALAN
LOMAX
PERFORMED BY DAVID GUETTA FEAT NICKI MINAJ AFROJACK AND BEBE REXHA
COURTESY OF PARLOPHONE RECORDS
HIT SUMMER
PERFORMED BY MOZGI
COURTESY OF MOZGI ENTERTAINMENT
RATHER ME
WRITTEN BY JACK PATTERSON JAMES NAPIER NICOLE MARSHALL GRACE CHATTO
PERFORMED BY CLEAN BANDIT FEAT JESS GLYNNE
COURTESY OF ATLANTIC RECORDS
THE GIRL BEHIND THE WHEEL
WRITTEN BY ALEKSEY RIJOV
PERFORMED BY THE DISCO CRASH
COURTESY OF DISCOTEKA AVARIYA
MAKE IT RAIN
PERFORMED BY COURTNEY ARGUE AND JEREMY GRENE FEAT PITBULL
COURTESY OF KONTOR TV RECORDS
SPREAD MY WINGS
PERFORMED BY VINE STREET FEAT PITBULL DALE SAUNDERS AND RAQUEL
COURTESY OF KONTOR TV RECORDS
LITTLE ME
WRITTEN BY LITTLE MIX TMS IAIN JAMES
COURTESY OF SYCO RECORDS
CONTAINS A SAMPLE OF SURVIVOR FROM MONSTERS INC
PERFORMED BY DESTINY S CHILD FEAT DA BRAT
COURTESY OF COLUMBIA RECORDS WALT DISNEY PICTURES
CONTAINS A PART 2 SAMPLE OF BEAUTIFUL FROM FINDING NEMO
PERFORMED BY CHRISTINA AGUILERA
COURTESY OF RCA RECORDS WALT DISNEY PICTURES
SOMEBOWY TO YOU
WRITTEN BY CARL ANTHONY FALK SAVAN KOTECHA KRISTIAN LUNDIN
PERFORMED BY THE VAMPS FEATURING DEMI LOVATO
PUBLISHED BY OLE TEAM 2101 SONGS ASCAP ADMINISTRED BY OLE MXM MUSIC AB ADMINISTRED BY KOMBALT MUSIC
PUBLISHING AMERICA INC
COURTESY OF VIRGIN EMI RECORDS ISLAND RECORDS
UNDER LICENSE FROM UNIVERSAL MUSIC ENTERPRISES ALL RIGHTS RESERVED USED BY PERMISSION
ZEN
PERFORMED BY ANITTA
BODY LANGUAGE
WRITTEN BY BRIAN COLLINS RYON LOVETT TINASHE KACHINGWE MAGNUS HOIBERG MIKKEL S ERIKSEN TOR ERIK HERMANSEN
PRODUCED BY CASHMERE CAT STARGATE
PERFORMED BY KID INK FEAT USHER AND TINASHE
COURTESY OF THE ALUMNI MUSIC GROUP 88 CLASSIC RCA RECORDS
COPYRIGHT C 2015 MELNITSA ANIMATION STUDIOS AND CTB FILM COMPANY LLC
MELNITSA ANIMATION
CINEMA FUND WWW FOND KINO RU
SONY PICTURES IMAGEWORKS
FILMED WITH PANAVISION CAMERAS AND LENSES
MPAA
IATSE
DGC
ACTRA
DOLBY ATMOS IN SELECTED THEATRES
AURO 111 BY BARCO
KODAK MOTION PICTURE FILM
| | |
| --- | --- |
| Efilm DI Suite & Film Recording Services | Anthos Simon • Simon Alberry • Nathan Smith |
London Voice Recording
Brian Mitchell
Francesca Hunt
===DR. D WISHES TO THANK ITS TECHNICAL PARTNERS DISNEY AND WARNER BROS PICTURES PRESENT IN ASSOCIATION WITH REKYN CINEMA AND CINEMA FUND AN PRONTO FILM PRODUCTION A ANDREY MALIKOV FILM BRAVE DIRECTED BY ANDREY MALIKOV PRODUCED BY ILYA NERETIN DMITRI KYLIKOV TIMOFEI SERGEISEV EXECUTIVE PRODUCERS MAXIM ASADCHI IGOR SAVICHENKO SERGEY KESHISHEV LISNYNI SCREENPLAY BY DMITRI ZVERIKOV IGOR SOSNA DIRECTOR OF PHOTOGRAPHY SERGEI MIKHALCHUK PRODUCTION DESIGNED BY ALEXANDER TOLKACHEV DROBOT FILM EDITOR GABRIELA CHRISTIANI MUSIC BY IVAN BYRLEV RICHARD HOROVIS COSTUMES DESIGNED BY NADEJDA BALANDINA MAXIM PAZILOV MAKEUP ARTIST EVGENIA MALINOVSKA SOUND ENGINEER ALEKSEY IGNATIEV CO DIRECTED BY TATYANA KONDRATIK CASTING BY JULIA PAVLOVA ALLA SAMOILENKO===THE FILM WAS DUBBED BY THE MOSFILM MASTER ASSOCIATION AT THE PRODUCTION AND TECHNICAL BASE OF THE MOSFILM FILM CONCERN BY ORDER OF THE KARO PREMIER FILM COMPANY IN 2012
CAST
MERIDA DIANA ROSS
KING FERGUS JENNIFER LOPEZ
QUEEN ELINOR PITBULL
THE WITCH ENRIQUE IGLESIAS
LORD DINGWALL CRAIG DAVID MACGUFFIN FIVE
MACINTOSH BLUE
MAUDIE BLUR
YOUNG NSYNC
MERIDA NSYNC MACGUFFIN SPICE GIRLS
MACINTOSH DIDO
THE CROW BRITNEY SPEARS
WEE DINGWALL JAY Z
MARTIN DESTINY S CHILD
GORDON SCOOTER
DISNEY INTERACTIVE STUDIOS
WALT DISNEY RECORDS
GEORGIA
CINEMA FUND WWW FOND KINO RU
DATASAT DIGITAL SOUND IN SELECTED THEATRES
DOLBY DIGITAL IN SELECTED THEATRES
MPAA
IATSE
PRINTS BY DELUXE
SONGS
LEAD THE WAY
PERFORMED BY TONIC FEAT ERICK GOLD
TOGETHER WE
PERFORMED BY 5IVESTA FAMILY
MEMORIES

PERFORMED BY NYUSHA
COURTESY OF NYUSHA MUSIC
RAISE THE ROOF
PERFORMED BY HAMPENBERG AND ALEXANDER BROWN FEAT PITBULL FATMAN SCOOP AND NABIHA
BRITHDAY CAKE
YOU DA ONE
WRITTEN BY ROBYN FENTY ERNEST CLARK
MARCOS PALACIOS AND TERIUS NASH
PERFORMED BY RIHANNA FEAT CHRIS BROWN
COURTESY OF DEF JAM RECORDINGS
UNDER LICENSE FROM

UNIVERSAL MUSIC ENTERPRISES
AWESOME SUMMER
PERFORMED BY POTAP AND NASTYA
COURTESY OF MOZGI ENTERTAINMENT
NEW YEAR
PERFORMED BY VELKAN FEAT IVANUSHKI INTERNATIONAL
COURTESY OF MATVEY MUSIC
STOPS
PERFORMED BY THE FACTORY FEAT VENUS
COURTESY OF MATVEY MUSIC
LOVE ON TOP
WRITTEN BY BEYONCE KNOWLES TERIUS NASH SHEA TAYLOR
PERFORMED BY BEYONCE
COURTESY OF COLUMBIA RECORDS
NOVACANE [BECKY G COVER]
WRITTEN BY FRANK OCEAN CHRISTOPHER STEWART MONTE NEUBLE
PRODUCED BY TRICKY STEWART
PERFORMED BY FRANK OCEAN
COURTESY OF DEF JAM RECORDINGS
STUPID HOE
STARSHIPS
COME ON A CONE
WRITTEN BY WAYNE ANTHONY HECTOR CARL ANTHONY FALK NICKI MINAJ RAMI YACOUB AND REDONE
PERFORMED BY NICKI MINAJ
COURTESY OF CASH MONEY RECORDS UNIVERSAL RECORDS
UNDER LICENSE FROM UNIVERSAL MUSIC ENTERPRISES
GIVE ME ALL YOUR LUVIN
WRITTEN BY MADONNA CICCONE MARTIN SOLVEIG ONIKA MARAJ MATHANGI ARULPRAGSAM
MICHAEL ANDRE TORDJMAN
PERFORMED BY MADONNA FEAT M I A NICKI MINAJ
COURTESY OF INTERSCOPE RECORDS
RIGHT BY MY SIDE
WRITTEN BY ONIKA MARAJ WARREN OAK FELDER ANDREW POP WANSEL ESTER DEAN JAMMEL
ROBERTS RONALD FLIPPA COLSON
PRODUCED BY POP AND OAK
PERFORMED BY NICKI MINAJ FEAT CHRIS BROWN
COURTESY OF YOUNG MONEY CASH MONEY UNIVERSAL REPUBLIC RECORDS
HOW WE DO PARTY
WRITTEN BY THE RUNNERS ANDREW HARR JERMAINE JACKSON ANDRE DAVIDSON SEAN
DAVIDSON BONNIE MCKEE KELLY SHEEHAN HAT DAVIS BERRY GORDY JR OSTEN HARVEY JR
WILLIE HUTCH CHRISTOPHER WALLACE BOB WEST
PRODUCED BY THE RUNNERS THE MONARCH KUK HARRELL KELLY SHEEHAN
PERFORMED BY RITA ORA
COURTESY OF ROC NATION COLUMBIA RECORDS
COPYRIGHT C 2012 REKYN CINEMA LLC
DISTRIBUTED BY
WALT DISNEY STUDIOS
MOTION PICTURES
CREATED AND PRODUCED AT
WARNER BROS PICTURES
EMERYVILLE CA
WALT DISNEY PICTURES AND WARNER BROS PICTURES PRESENT IN ASSOCIATION WITH MONUMENTAL PICTURES AND FOX 2000 PICTURES A TOP LINE GROUP PRODUCTION RATATOUILLE ALL SCREENWRITER AND DIRECTOR EVGENI BEDAREV PRODUCER SERGEY GRIBKOV LINE PRODUCERS PAUL HET MIKHAEL SHLIKHT DIRECTOR OF PHOTOGRAPHY MAXIM SHINKORENKO PRODUCTION DESIGNER TATYANA UMANES FILM EDITOR ALEXANDER HACHKO MUSIC BY ANDREY ZYEV SOUND ENGINERR ALEKSEY ANTROPOV SUPERVISING TECHNICAL DIRECTOR ROMAN FROLOV CO PRODUCERS NATALIA KLIBAOVA ANDREI FEDYPOV LYKINOV MARIANNA BALASHOVA KONSTANTIN GRIVSKI COSTUMES BY INESSA TYKHAVTYPILINA OLGA VASINA ASA KOGEL NADEJDA ORLOVA MAKEUP ARTIST MARIA SMIRNOVA
THE
FILM
WAS
DUBBED
BY
THE
MOSFILM
MASTER
ASSOCIATION AT
THE
PRODUCTION AND
TECHNICAL
BASE OF
THE
MOSFILM
FILM
CONCERN BY
ORDER
OF
THE
KARO
PREMIER
FILM
COMPANY
IN
2007
CAST
REMY
RIHANNA
SKINNER
BRITNEY
SPEARS
LINGUINI
DIANA
ROSS
DJANGO
PHARRELL
WILLIAMS
EMILE
JAY
Z
ANTON
EGO
PITBULL
GUSTEAU

SHAKIRA
COLETTE
JENNIFER
LOPEZ

HORST
FAT
JOE
LALO
BIG
PUN
FRANCOIS
WYCLEF
JEAN
LAROUSSE
JERMAINE
DUPRI
MUSTAFA
ENRIQUE
IGLESIAS
LAWYER
R
KELLY
POMPIDOU
NELLY
HEALTH
INSPECTOR
SEAN
COMBS
GIT
KEYSHIA
COLE
AMBRISTER
MINION
TIMOTHY
TIMBALAND
MOSLEY
TV
NARRATOR
CURTIS
50
CENT
JACKSON
MS
NOX
LIV
TYLER
IN
LOVING
MEMORY
SEAN
P DIDDY
COMBS
1969
2006
SONGS
TORN

WRITTEN
BY 

T
BISHOP
L 

EPSTEIN
D
YOUNG
T 

BELL
L 

LUCKETT
PERFORMED
BY

LETOYA

COURTESY
OF 

CAPITOL

RECORDS

ALMOST
MADE

YA

WRITTEN
BY
SHELLY 

PEIKEN
GUY

ROCHE

LETOYA


LUCKETT
JERMAINE

DUPRI 

ALI
VASKABI
WASKI
JONES

AND 

GIPP
PERFORMED
BY
ALI

AND

GIPP 

FEAT
LETOYA

COURTESY
OF
MOTOWN

UNIVERSAL

RECORDS

WITHOUT
LOVE
NOT
A 

COUPLE
PERFORMED
BY
POTAP

FEAT

NASTYA

KAMENSKI

DESTINATION
CALABRIA
WRITTEN
BY
ALESSANDRO
FORTUNATO
GAUDINO
RUNE
RELLY


KOLSCH
STEFANO 

SCARPELLINI
SHARON 

MAY
LINN
PRODUCED BY
ALEX

GAUDINO 

NARI
AND 

MILANI
PERFORMED
BY

ALEX GAUDINO

FEAD

CRYSTAL

WATERS

COURTESY
OF 

RISE
RECORDS

A
WOMENT
LIKE
THIS
WRITTEN
BY
JORGEN
ELOFSSON
JOHN
REID

PRODUCED
BY

STEVE 

MAC
PERFORMED BY
LEONA

LEWIS

COURTESY
OF
SYCO
SONY
BMG

RECORDS

BREATHE
PERFORMED BY
SEREBRO
COURTESY
OF 

MAXIM
RECORDS
DO
YOU

LOVE

ME

PERFORMED
BY

DJ 

SLON
AND 

ANGEL
A

KISSING
PERFORMED
BY
THE 

VIA
GRA
COURTESY OF
MELADZE
MUSIC

UMBRELLA
WRITTEN
BY
TERIUS
NASH
CHRISTOPHER 

STEWART
SHAWN
CARTER 

AND
THADDIS
HARRELL

PERFORMED
BY 

RIHANNA
FEATURING
JAY

Z

COURTESY
OF

THE


ISLAND
DEF 

JAM
MUSIC


GROUP
UNDER
LICENSE
FROM

UNIVERSAL

MUSIC

ENTERPRISES

RISE
UP

WRITTEN
BY

YVES

CHEMINADE

JABA

GAWAN


SELLER
PASCAL

BRUNKOW

PERFORMED
BY
YVES 

LAROCK
FEATURING
JABA

COURTESY
OF
UNIVERSAL
RECORDS

AYO
TECHNOLOGY
WRITTEN
BY 

CURTIS
JACKSON
JUSTIN 

TIMBERLAKE
TIMOTHY

MOSLEY 

NATE
HILLS

PRODUCED
BY
TIMBALAND
DANJA
PERFORMED
BY
50

CENT 

FT
JUSTIN

TIMBERLAKE 

TIMBALAND
COURTESY
OF
SHADY
AFTERMATH
INTERSCOPE

UNIVERSAL

RECORDS

GIMME
MORE

WRITTEN
BY

KERI

HILSON 

JAMES
DAVID

WASHINGTON 

FLOYD
NATHONIEL
HILLS
AND
MARCELLA

ARAICA

PERFORMED
BY
BRITNEY
SPEARS

COURTESY OF
RCA 


RECORDS
BY
ARRANGEMENT 

WITH
SONY
MUSIC

ENTERTAINMENT

GIVE
IT 

TO
ME

WRITTEN
BY
TIMOTHY

MOSLEY

CLAYTON
NATE 

HILLS
JUSTIN
TIMBERLAKE NELLY
FURTADO

PRODUCED
BY
TIMBALAND
DANJA

PERFORMED BY
TIMBALAND
FEAT 

NELLY
FURTADO
JUSTIN
TIMBERLAKE

COURTESY
OF
MOSLEY

BLACKGROUND 


INTERSCOPE
RECORDS
BLUE
SKY
PERFORMED
BY

SOGDIANA
COURTESY
OF
STARPRO 

RECORDS
GUMMY
BEAR
SONG

PERFORMED
BY

GUMMY 

BEAR
WORK
YOUR
MAGIC

WRITTEN
AND
MUSIC 

BY
PHILIP
KIRKOROV 

DMITRIS
KONTOPOULOS

LYRICS

BY KAREN

KAVALERYAN
PERFORMED BY
DMITRY

KOLDUN

COURTESY
OF 

EUROVISION
SONG 

CONTEST
2007
RECORDS
UN
HAPPY
LOVE
ABOUT
SUMMER

PERFORMED
BY
BIANCA
NUMBER
ONE
FAN
PERFORMED
BY

DIMA
BILAN
LAST
NIGHT
WRITTEN BY
SEAN
COMBS
KEYSHIA
COLE
JACK
KNIGHT
MARIO
WINANS
SHANNON
SLAM
LAWRENCE RYAN
CARDONA
PERFORMED
BY
P
DIDDY
FEAT
KEYSHIA
COLE
COURTESY
OF
BAD
BOY
ATLANTIC
RECORDS
TELL
ME
WRITTEN
BY
ELIZABETH
BINGHAM
SEAN
COMBS
STEPHEN
STATIC
MAJOR
GARRETT
SHANNON
JONES
JACK
KNIGHT
SHANNON
LAWRENCE
RYAN
ROYCE
MONTGOMERY
LEROY
WATSON
PRODUCED
BY
JUST
BLAZE
PERFORMED
BY
P
DIDDY
FEAT
CHRISTINA
AGUILERA
COURTESY
OF
BAD

BOY
ATLANTIC
RECORDS
THE
SWEET
ESCAPE

WRITTEN

BY
GWEN
STEFANI
ALIAUNE
AKON
THIAM
GIORGIO
TUINFORT
PRODUCED
BY
ALIAUNE
AKON
THIAM
GIORGIO
TUINFORT
PERFORMED
BY
GWEN
STEFANI
FEAT
AKON

COURTESY
OF

INTERSCOPE
RECORDS
4
IN
THE
MORNING
WRITTEN
BY
GWEN
STEFANI
TONY
KANAL
PRODUCED
BY
TONY
KANAL

MARK
SPIKE
STENT

COURTESY
OF
INTERSCOPE
RECORDS
WRITTEN BY
BEYONCE
KNOWLES
PHARRELL
WILLIAMS
SEAN
GARRETT
PRODUCED BY
THE
NEPTUNES
BEYONCE

KNOWLES
SEAN
GARRETT
COURTESY OF
COLUMBIA
RECORDS

ROMANCE
MUSIC
AND
LYRICS
BY
I MATVIENKO
PERFORMED

BY
THE
FACTORY
COURTESY
OF
MATVEY MUSIC
ORIOLE
MUSIC
AND
LYRICS
BY
IGOR
M

PERFORMED
BY
IVANUSHKI
INTERNATIONAL
COURTESY
OF
MATVEY
MUSIC
DAMMIT
MAN
WRITTEN
BY
ARMANDO
PEREZ
CJ
JOHNSON
JAMES
SCHEFFER
FRANK
ROMANO
PRODUCED
BY
JIM
JONSIN
PERFORMED
BY
PITBULL
FEAT
PICCALO
COURTESY
OF
TVT
RECORDS
LIKE
THIS
WRITTEN BY
SEAN
GARRETT EVE
JEFFERS
JAMAL
JONES
JASON
PERRY
KELLY
ROWLAND
ELVIS
WILLIAMS
PRODUCED BY
JASON
PERRY
POLOW
DA
DON
SEAN
GARRETT S
DOT
BLACK
ELVIS
PERFORMED BY
KELLY
ROWLAND
FEAT
EVE
COURTESY

OF
COLUMBIA
MUSIC
WORLD
RECORDS
ME
HACES
FALTA
WRITTEN
BY
MARC
ANTHONY
ESTEFANO

PERFORMED
BY
JENNIFER
LOPEZ
COURTESY
OF
EPIC
RECORDS
N
I
G

G
A
S

PERFORMED
BY
NICKI
MINAJ
FT
ANGEL
DE
MAR
BACK
TO
SCHOOL
IF
YOU
WANT
II
YOU
III
GIVE
YOU
POETRY
RACE
WITH
THE
WIND
MUSIC
AND
LYRICS
BY
IGOR
M
PERFORMED
BY
THE
ROOTS
COURTESY
OF
MATVEY
MUSIC
THE
FILM
IS
NOT
ABOUT
LOVE
MUSIC
AND

LYRICS

BY
IGOR
M
PERFORMED
BY
VIKA
DAINEKO
COURTESY
OF
MATVEY
MUSIC
213
ROADS
THE
GIRL
WHO
WANTED
HAPPINESS
MUSIC
AND
LYRICS
BY
IGOR
M
PERFORMED
BY
CITY
312
COURTESY
OF
MATVEY
MUSIC
IGOLKA
MUSIC
AND
LYRICS
BY
IGOR
M
PERFORMED
BY
VIKA
DAINEKO
AND
ALEKSEY
YKYDIN
COURTESY
OF
MATVEY
MUSIC
IF
SMELLED
OF
SPRINGS
PERFORMED
BY
THE
BUTYRKA
CINEMATEKA
WALT
DISNEY
RECORDS
T
H
Q
DISNEY
INTERACTIVE
STUDIOS
CENTRAL
SOUND
PRINTS
B
Y
DELUXE
F
I
L
M
A
N
D
T
V
U
N
I
T
FILMED
WITH
PANAVISION

CAMERAS
A
N
D
LENSES
KODAK
MOTION
PICTURE
FILM
DOLBY
DIGITAL
I
N
SELECTED
THEATRES
SDDS
I

N
SELECTED
THEATRES
D
T
S
M
P
A
A
I
A
T
S
E
COPYRIGHT
C

2007 

TWENTIETH
CENTURY

FOX

LLC

DISTRIBUTED
BY

BUENA
VISTA 

PICTURES
DISTRIBUTION
CREATED
AND
PRODUCED
AT

WARNER
BROS 

PICTURES
EMERYVILLE
CA
| | |
| --- | --- |
| Performance Capture Technology | Giant (Candice Alger) |
| Rendering Technology | 3 Delight (DNA Soft) |
SideFX • Shotgun Software • Hewlett Packard • DELL • Autodesk • SteamEngine
The Foundry • Bluearc • FilmLight • Exotic Matter • Vocus Data Centers
Storm FX • Intraware • Evolve • Cutting Edge
| | |
| --- | --- |
| Video Reference & EPK Unit | Ron Croft • Todd Grossman |
SPECIAL THANKS UNITED INTERNATIONAL PICTURES PREMIER DIGITAL ND GAMES MOSFILM PRESENT IN ASSOCIATION WITH DREAMWORKS PICTURES NICKELODEON MOVIES KLASKY CSUPO INRESTROY INVESTMENT AN KURIER STUDIOS PRODUCTION A KAREN SHAKHNAZAROV FILM SHREK 2 DIANA ROSS TIMOTHY TIMBALAND MOSLEY JENNIFER LOPEZ ENRIQUE IGLESIAS NELLY FURTADO USHER RAYMOND WILL SMITH CHRISTINA AGUILERA STORY PRODUCED AND DIRECTED BY KAREN SHAKHNAZAROV SCREENPLAY BY ALEXANDER BORUDNYSKI EXECUTIVE PRODUCER GALINA SHADUR DIRECTOR OF PHOTOGRAPHY VLADIMIR KLIMOV PRODUCTION DESIGNER LUDMILLA KYSAKOVA MUSIC BY ANATOLY KROLL EDITOR LIDIA MILIOTI SOUND ENGINEER GYLSARA MYKATAEVA COSTUMES DESIGNED BY SVETLANA TITOVA ALLA OLENEVA MAKEUP ARTIST MARINA FIRSOVA
CAST
SHREK DIANA ROSS
DONKEY TIMOTHY TIMBALAND MOSLEY
PRINCESS FIONA JENNIFER LOPEZ
QUEEN ENRIQUE IGLESIAS
PUSS IN BOOTS NELLY FURTADO
KING USHER RAYMOND
PRINCE CHARMING WILL SMITH
FAIRY GODMOTHER CHRISTINA AGUILERA

STUNTS
NATALIE
COOK

CAMERON
DIAZ
DYLAN
SANDERS
DREW
BARRYMORE
ALEX
MUNDAY
LUCY
ALEXIS
LIU
DRAGON SANDRA BULLOCK
CYCLOPS BLUE
WOLF JAY Z
PAGE ELF NOBLEMAN NOBLEMAN S SON NELLY R KELLY SNOOP DOGG
PINOCCHIO THREE PIGS BRITNEY SPEARS DESTINY S CHILD
GINGERBREAD MAN
CEDRIC
ANNOUNCER
MUFFIN MAN
MONGO
DIDO
STEPHEN MARLEY
FROU FROU
MOBY
LIV TYLER
FRIARS EMPLOYEE PHARRELL WILLIAMS
BLIND MOUSE SCOOTER
HERALD MAN WITH BOX BOSSON
MIRROR DRESSER DEPECHE MODE GWEN STEFANI
KYLE KIMBERLY LIL KIM JONES
FAST FOOD CLERK BECK
BAR FROG DAVID BOWIE
UGLY STEPSISTER C C CATCH
HEADLESS HORSEMAN BEASTIE BOYS
EVIL TREE
EVE
AMIL
RECEPTIONIST PINK
CAPTAIN HOOK ALICIA KEYS
KNIGHT JUSTIN TIMBERLAKE
HUMPHRIES MAGIC MIRROR MICK JAGGER GEORGE MICHAEL
DOLL JILL MAIDEN GENERIC FAMALE MAIDEN 2 SPICE GIRLS
JOAN RIVERS MADONNA
CAPTAIN OF THE GUARDS VICTORIA S SECRET
MESSENGER FIVE
FEMALE PEDESTRIAN FREDDIE MERCURY
DOVE GUY FAT JOE
CHEF BIG PUN
FURNITURE WYCLEF JEAN
DEAR KNIGHT A HA
DEAR DIARY STEVEN TYLER
JEROME JERMAINE DUPRI
WORKER ELF PAUL OAKENFOLD
VOCALS ANGELINA JOLIE
Ernst & Young • Holding Redlich • Gang, Tyre, Ramer & Brown, Inc. • CAA
Howard & Rosy Whelan • Tor Even Mathisen • TSO Photography
Carriageworks • Partridge Events Pty Ltd • CN Catering • First Aid @ Events
Gary Schweikert • David Burrows • Gary Miller • NSW Department of Premier & Cabinet
Communities and Arts NSW • Sue McCreadie • Holly Davis • Frances Dawson • Pete McDonald
The Staff of TODD - AO Hollywood and De Lane Lea, London
Margaret Sixel for the Story Structure and Hank Azaria for the son
| | |
| --- | --- |
| Music Supervisor | Sony Music |
| Music Editor | Tom Carlson |
Orchestrations by
John Ashton Thomas
Angus O'Thomas
Dave Metzger
Geri Green
Jessica Wells
Daniel Baker
James K. Lee

Germaine Franco
Orchestra Conducted by
Brett Kelly
Additional Conductors
Brett Weymark • Dan Walker
Repeteur
Phil Chu
Sydney Orchestral & Vocals Contractor
Alex Henery • Click Track Music
LA Music Contractor
Gina Zimmitti
Music Preparation Sydney
Jessica Wells • Jigsaw Music
Mark Graham • Joann Kane Music
Score Performed by
Sydney Scoring Orchestra
Orchestra Masters
Fiona Ziegler • Sun Yi
LA Vocals Contractor & Conductor
Edie Lehmann Boddicker
Vocal Arrangements
John Powell
Edie Lehmann Boddicker

Carmen Twillie
Additional Music/Arranging/Midi Orchestration/Programming
Paul Mounsey
Helene Muddiman
Additional Arranging & Programming
Victor Chaga
Michael Mollo

Beth Caucci
| | |
| --- | --- |
| Additional Song Programming & Production | Wade Robson |
| Additional Song Programming & Recording | David Hirschfelder |
| Recording & Mixing | Shawn Murphy |
| Additional Recording | Hugo Nicolson • Marc Viner |
Score Recorded at
The Simon Leadley Scoring Stage, Trackdown Studios, Sydney
Eastwood Scoring Stage & 5 Cat Studio, LA California
Mixed at 5 Cat Studio, LA California
Additional Vocal Recording
Butch Walker • Jason Wormer • Jesse Nichols • Sal Ojeda
at Eastwood Scoring Stage, 5 Cat Studio, Fantasy Studios, Woodshed Studio
Australian Sound Production Facility
Big Bang Sound Design
Recordists
Daniel Brown • Tom Hardisty
Engineers
Daniel Brown • Craig Beckett • James Ezra
Ryan Robinson • Greg Dennen
Floor Manager
James Ezra
Floor Assistants
Nicholas Rowse • Victor Mercader
Sydney Music Editors
Tim Ryan • Jason Fernandez • Craig Beckett
Ewan Mitchell • Augusta Miller • Mark Franken
Stage Managers
Elaine Beckett • Jamie Olivera
Scoring Editor
David Channing
Assistant to Composer
Germaine Franco
Scoring Digital Recordist
Erik Swanson
Mix Assistant Engineer
Matt Ward
5 Car Mix Assistant
John Traunwieser
Music PAs
Joshua Rutkowski • Eric Wegener • Carlos Martinez • John Coleman • Devon Breton - Pakozdi
Featured Musicians
Latin Percussion: Luis Conte • Brian Kilgore • Walter Rodriguez
Guitarists: Michael Ripoll • George Doering • Damian de Boos - Smith
Trumpet, Trombone: Harry Kim • Steve Baxter — Saxes: George Shelby • Scott Mayo
Bass: Gus Seyffert — Drums: Joey Waronker — Keyboards: Doug Petty — Accordion Orchestra: Nick Ariondo
Cantillation Choir
Musical Director
Brett Waymark • Choir Manager
Alison Johnston
Sydney University Graduate Choir
Musical Director
Christopher Bowen
LA Session Singers
Beth Andersen • Maxi Anderson • Kala Balck • Edie Lehmann Boddicker
Eric Bradley • Sandie Hall Brooks • Reid Bruton • Elin Carlson
Alvon Chea • Randy Crenshaw • Tim Davis • Monique Donnelly • Michael Geiger
Debbie Gleason • Taylor Graves • Judith Hill • Clydene Jackson
Rick Logan • Dan Navarro • Steven Price • Louis Price • Fletcher Sheridan
Carmen Twillie • John West • Will Wheato • Eyvonne Williams • Terry Wood
Soundtrack on
TLC
AMERICAN HUMANE ASSOCIATION
DREAMWORKS RECORDS
GEFFEN RECORDS
FILMED IN PANAVISION
PRINTS BY TECHNICOLOR
AVID
ARRI
RENTAL
GERMANY
BARRANDOV
STUDIOS
FILM
LABORATORIES
SONGS
I Its You
Performed by Murat Nazirov
Little C
Southern Night
For You
Just I Love so strong
Everything so cornens you
Rain Pistols
Written by Roma Zver
Performed by The Beasts
and I Still Fly Flew
Performed by The Brilliant
S O S
Written by Polina Griffith
Performed by A studio feat Polina
Courtesy of Geffen Records
Praskovya
Performed by Uma2rman
Living On My Own
Produced by Reinhold Mack Freddie Mercury
Performed by Freddie Mercury
Courtesy of EMI Sony Music
Crazy In Love
Written by
Eugene Record Rich Harrison
Beyonce Knowles and Shawn Carter
Performed by Beyonce feat Jay Z
Courtesy of Columbia Records
By arrangement with
Sony Music Licensing
contains a sample of
Are You My Woman
Performed by The Chi Lites
Courtesy of
Brunswick Record Corporation

Baby Boy
Written by Beyonce Knowles Scott Storch Robert Waller Sean Paul Henriques Shawn Carter
Performed by Beyonce feat Sean Paul
Courtesy of Columbia Music World Records
Fighting Tempation
by Missy Elliott Lana Moorer
Marie Wright Jonathan Bruks
LaShawn Owens and Karrien Mack
Performed by Beyonce Missy Elliott
MC Lyte and Free
Produced by Missy Elliott
Co produced by Soul Diggaz
Contains excerpts from
I Like Funky Music
by Walter Murphy and Gene Pistiffil
Performed by Uncle Louie
Produced under license from
Rhino Entertainment Co
by arrangement with
Warner Strategic Marketing and
Courtesy of EMI Records Ltd
Beyonce peforms courtesy of
Columbia Records
Missy Elliott performs courtesy of
Goldmind Elektra Entertainment Group
Free performs courtesy of
Elektra Entertainment Group
Three Night
Performed by Love Story
I Cant Live Without You
Written by Pharrell Williams Justin Timberlake Cornell Haynes Chad Hugo
Performed by Valery Meladze
Courtesy of Meladze Music
Sky
Written
b
y
A
l
e
k
s
e
y

R
i
j
o
v

Performed by
T
H
E
D
I
S
C
O
C
R
A
S
H

Courtesy
o
f
Discoteka
Avariya

Entertainment

Corner of The Earth
Written by Jay Kay Rob Harris
Produced by Rick Pope
Performed by Jamiroquai
Courtesy of Sony Soho Square Records
Cant Hold Us Down
Written by Christina Aguilera Lil Kim Scott Storch Matt Morris
Performed by Christina Aguilera feat Lil Kim
Courtesy of RCA Records
Im Glad
Written by Jennifer Lopez Troy Oliver Cory Rooney Mr Deyo Jesse Weaver Jr
Feel
Good
Time
Written
by
William
Orbit
Beck
Hansen
and
Jay
Ferguson
Performed
by
Pink
featuring
William
Orbit
Produced
by
William
Orbit
Pink
appears
courtesy
of
Arista
Records
Contains
a
sample
of
Fresh
Garbage
Performed
by
Spirit
Courtesy
of
Epic
Records
By
arrangement
with
Sony

Music
Licensing
He Still Loves Me
by James Harris III Terry Lewis
and Big Jim Wright
Performed by Beyonce and
Walter Williams Sr of The O Jays
Additional vocals by
Angie Stone Eddie Levert Sr
of The O Jays Melba Moore
and Montell Jordan
Produced by Jimmy Jam amd Terry Lewis
and James Big Jim Wright for
Flyte Tyme Fylms inc
Beyonce performs courtesy of
Columbia Records
Angie Stone performs
courtesy of J Records
Melba Moore performs
courtesy of Shout Gloryl Music

IN MEMORY OF CHRISTINA AGUILERA 1907 2003
THANKS TO
GREG MORTIMER & STAFF AT AURORA EXPEDITIONS
ROSY WHELAN, JUSTINA THOMAS, GILLIAN WRATT & ANDREW BORSCZ
The Owners and Crew of MV Braveheart
MAXWELLS (SYDNEY) FOR THE NIKON CAMERA EQUIPMENT
OPTECH INC. (TORONTO) FOR THE ILRIS-3D LASER SCANNERS
Special Thanks to LOU SANSON and the many ANTARCTICA NEW ZEALAND personnel
who assisted the K310 PROJECT IN CHRISTCHURCH & AT SCOTT BASE
NORMA JEAN name, voice imitation and mannerisms are used with permission of
Marilyn Monroe LLC by CMG Worldwide, Inc.
www.MarilynMonroe.com
ELVIS voice imitation and mannerisms are used with permission of Elvis Presley Enterprises, Inc.
NASA/STScs
iatse
Color by DELUXE
HP INVENT

| | |
| --- | --- |
| KODAK Motion Picture Products | FUJIFILM Motion Picture Products |
| | | |
| --- | --- | --- |
| | | [[File:SDDS Sony Dynamic Digital Sound 8 Channels logo.png |
NO 40190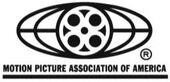 THIS MOTION PICTURE
© 2004 MOSFILM-LLC
All material is protected by
copyright laws of the United States
and all countries throughout the world.
All rights reserved.
Courtesy of first publication: United States of America
WV Films III, LLC is the author of this motion picture
for purposes of copyright an other laws. Any unauthorized
exhibition, distribution or copying of this film or any part
thereof (including soundtrack) is an infringement of the
relevant copyright and will subject the infringer
to severe civil and criminal penalties.
The story, all names, characters and
incidents portrayed in this production are fictitious.
No identification with actual persons, places, buildings
and products is intended or should be inferred.
KLASKY
CSUPO
NICKELODEON MOVIES

THE END
Distributed by Dreamworks Distribution LLC